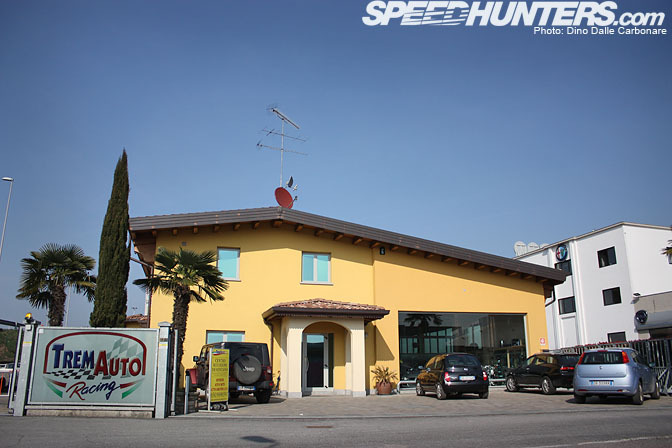 Making the best of my time in Italy I finally had the chance to visit a shop I have been meaning to check out for years. Based a stone throw's away from the picturesque town of Desenzano del Garda, right on the shores of lake Garda, Tremauto Racing is one of Italy's most reputable tuning shops specializing in a vast variety of cars. I thought this would be the perfect opportunity to further understand how tuning has been evolving over the years in Italy and after an afternoon spent chatting to Moreno Milesi, the owner of Tremauto, I definitely got a great insight.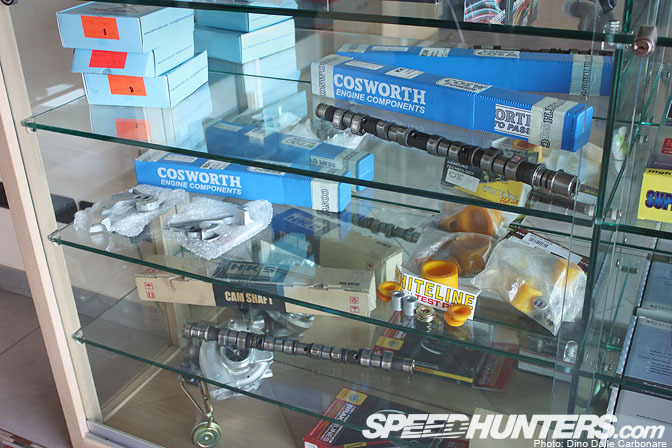 Tremauto was set up back in 1973 by Moreno's father Elso and was initially a regular repair shop. It wasn't until 1994 that their focus began to shift towards tuning after Moreno had gained countless experience working as a mechanic in various Italian rally and racing championships. He quickly became the guy to go to if you wanted to extract more performance from your Lancer Evolution or Subaru Impreza, setting them up for a slightly different use to cars in Japan for example.  With most of Moreno's loyal customers enjoying blasting through tight mountain roads and passes he focuses on extracting the best response and mid-range torque out of the engines he builds, rather than outright power.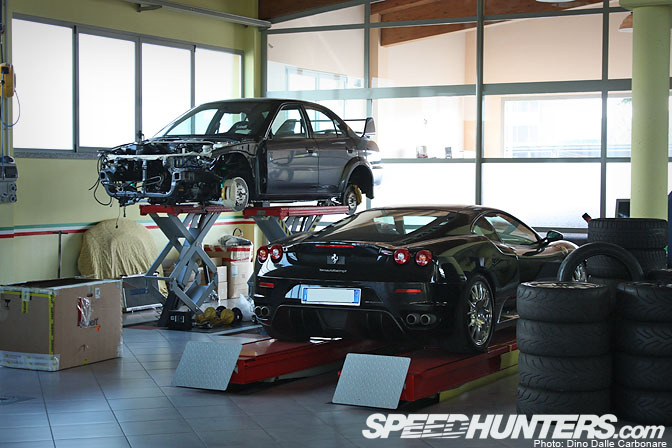 Moreno will work on pretty much any car out there and spends a lot of his time mapping cars, ranging from expensive exotics all the way to diesel powered city cars, he even tunes big semi trucks when the chance arises! Let's take a quick walk through the impressive workshop…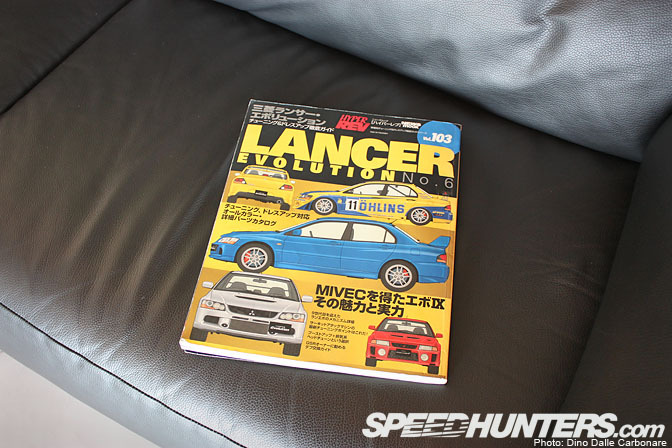 Compulsory reading for anyone into JDM cars! Customers can flick through magazines like this Hyper Rev book in the shop area while waiting for their cars to be finished.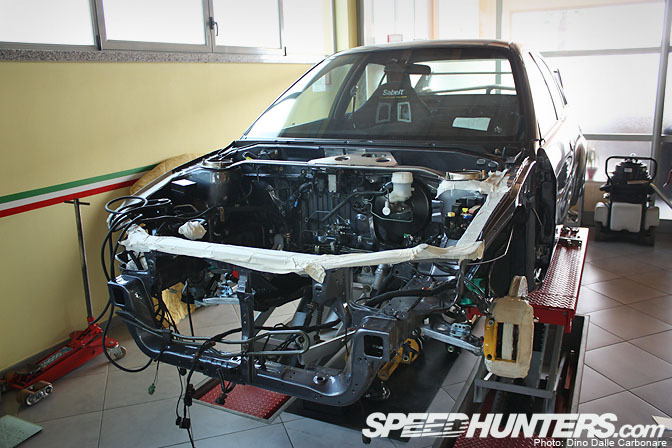 As soon as I step into the workshop I'm instantly met by one of Moreno's latest projects he is building for a customer. This Evo 6 has just been completely rebuilt, spot-welded and strengthened and is on its way to be made into an incredibly potent road car.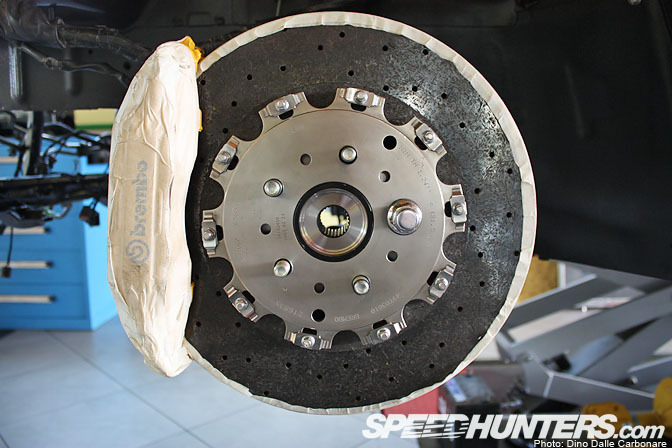 With customers taking their cars to the limit on both road and track Tremauto is a believer that brakes are one of the most important areas of a car. They are official Brembo dealers and have recently come up with this carbon ceramic kit for the Lancer Evo, bringing exotic car braking performance to the tuning world.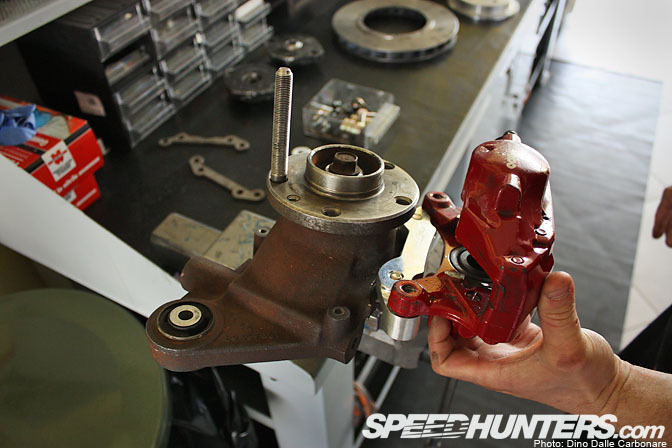 And there's no point wasting the Evo's great stock Brembo front and rear calipers, Moreno adapts these to fit the Lancia Delta Integrale with custom made brackets, a mouthwatering proposition to any Integrale driver!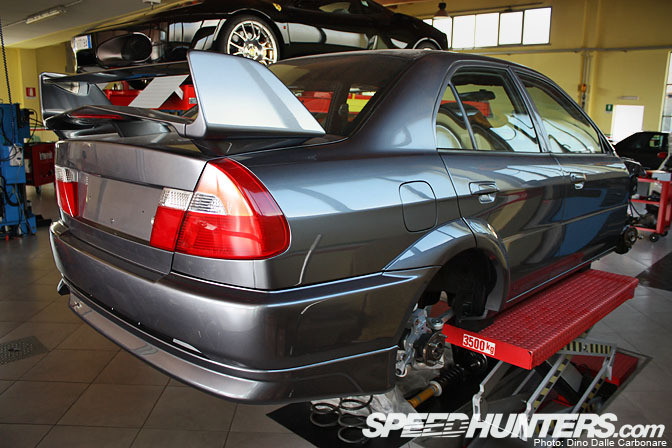 The Evo 6 has been sprayed with the dark metallic silver from the Evo 8 MR. I'll be taking a closer look at this car in a spotlight soon so stay tuned for more.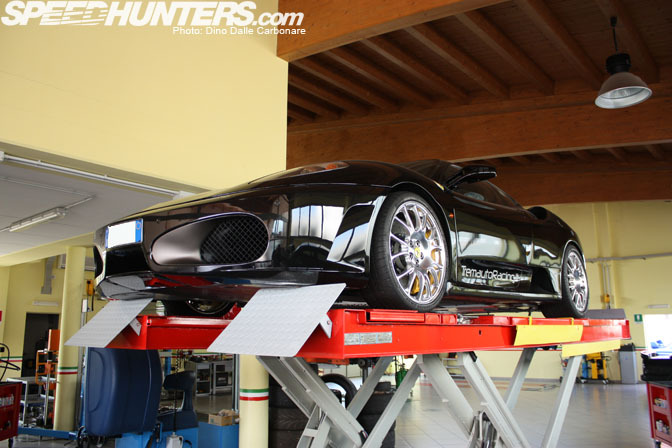 One of Tremauto's ongoing project is their F430 demo car which is under constant development. The car is now serving as a test bed for a new dry carbon airbox…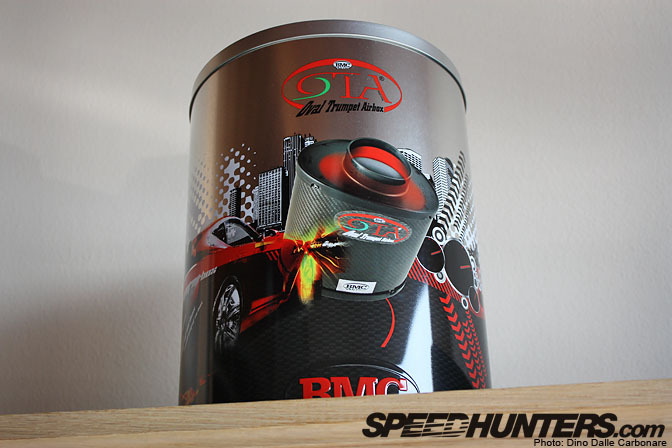 … and filter system that BMC Air Filters is developing.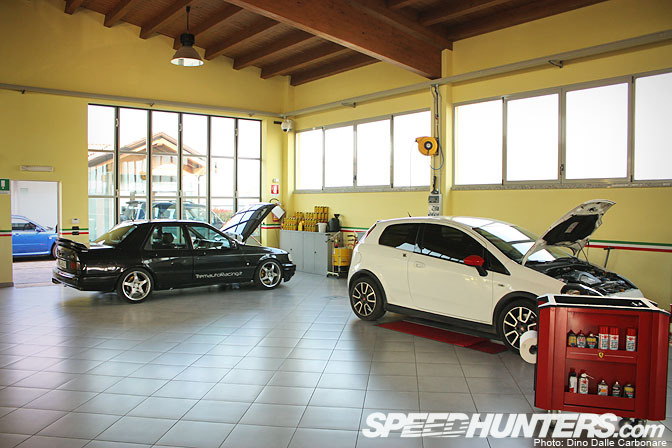 I spotted a couple of interesting cars on the other side of the shop…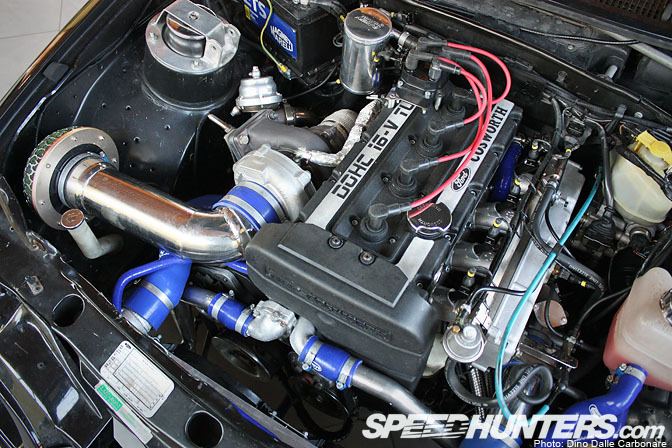 …in particular a Sierra Cosworth which had just been completed. Moreno rebuilt the whole engine dropping in Cosworth pistons a balanced bottom end, a complete head port and polish job and tons of other goodies.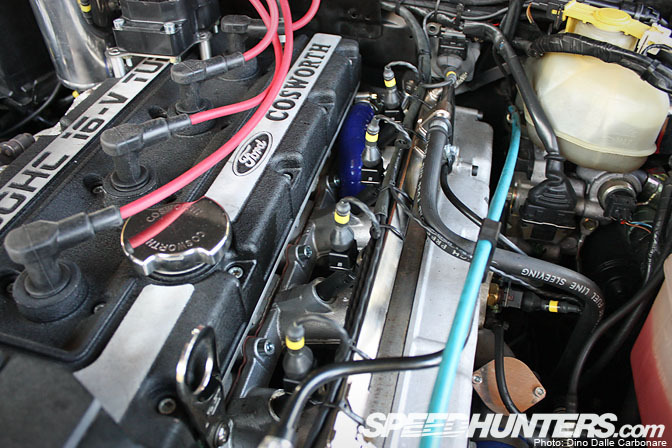 He upgraded all the wiring and electrical system of the car swapping over to a Mectronik ECU and a set of high pressure and very accurate Bosh injectors.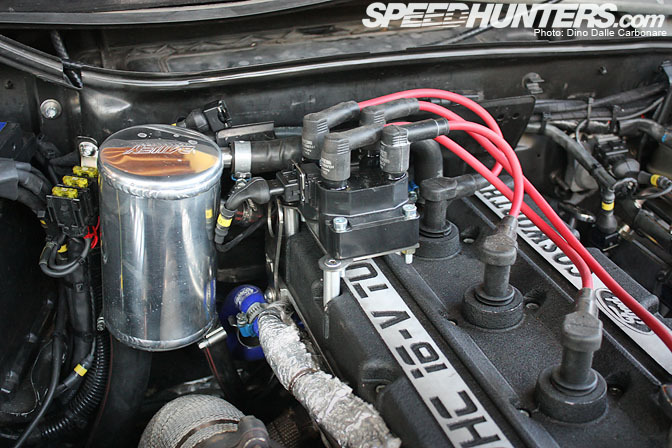 The ignition system was totally upgraded too, providing a more reliable and accurate base to work with.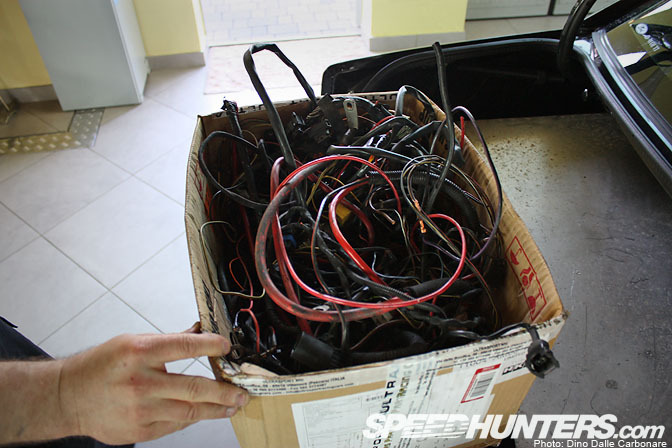 This is all the old wiring that was removed from the car! The Sierra now churns out a very respectable 428 HP and 332 lb/ft of torque at 1.35 bar of boost.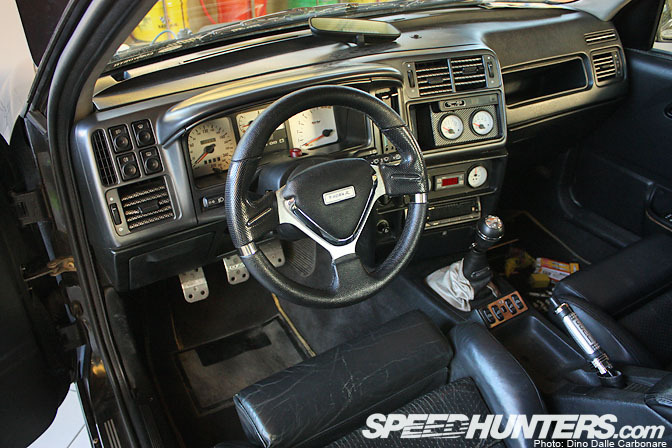 A quick peek at the interior.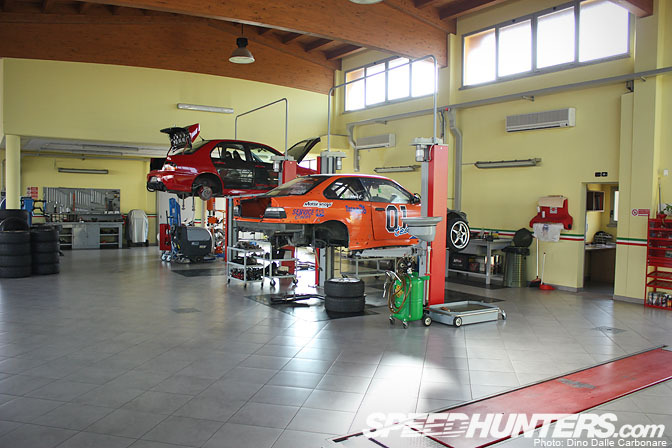 Tremauto also looks after a few pro-drift cars that compete in the Italian championships like Alberto Cona's E36 M3.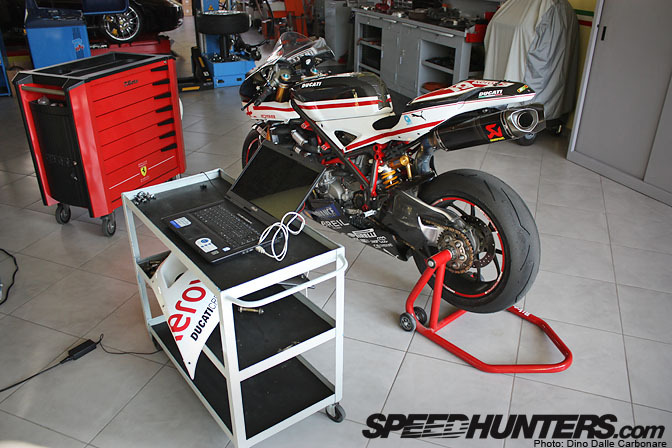 Moreno will tune anything, even these curious contraptions with two wheels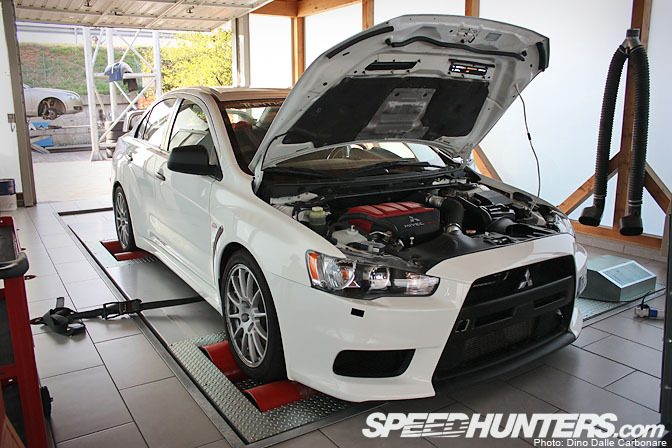 On a separate building adjacent to the main workshop is the dedicated dyno room where this dual-clutch equipped CZ4A…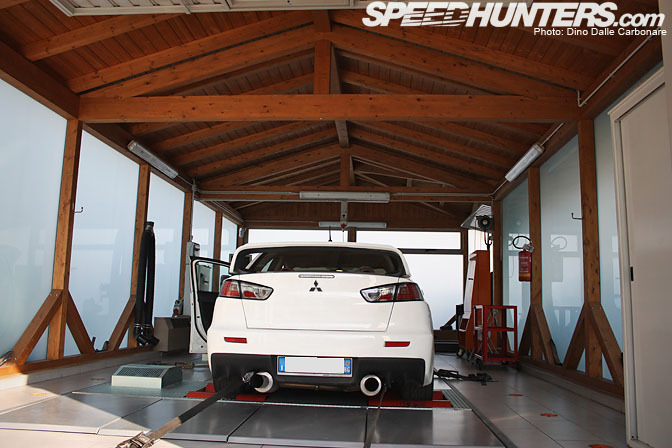 …was being persuaded to develop more horses. Tremauto has to be one the nicest facility I've ever come across, resembling more a race garage than a tuning shop!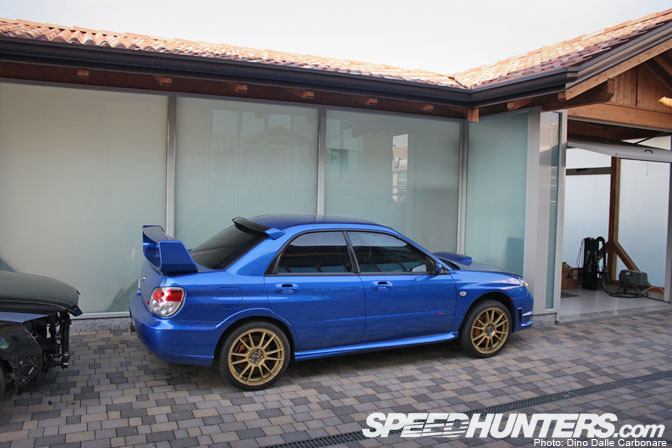 An Impreza sitting outside awaiting it's blown engine to be rebuilt, tuned and fitted.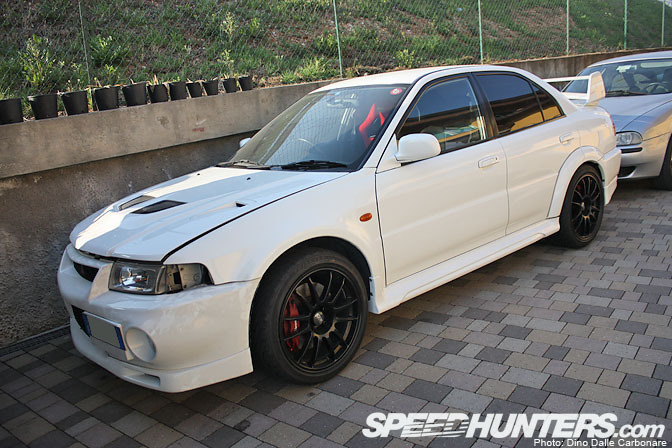 Another engine-less car, this time an Evo 6 imported from Japan.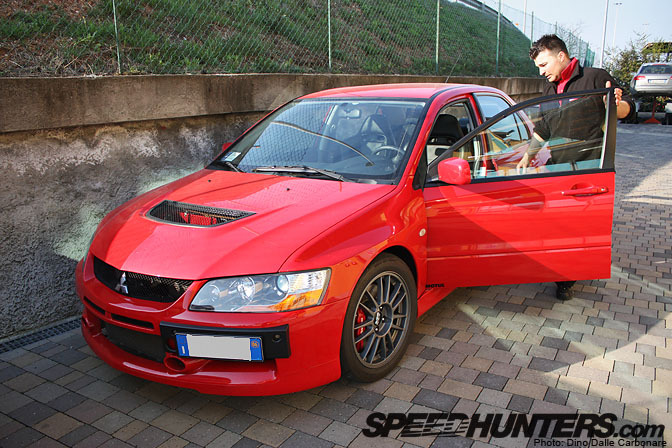 Here is Moreno showing me a customer's Evo 9…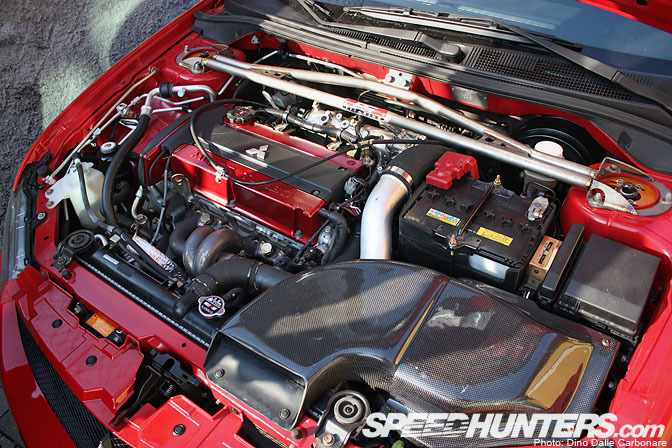 …which despite its subtle stock looks kicks out more than 400 HP.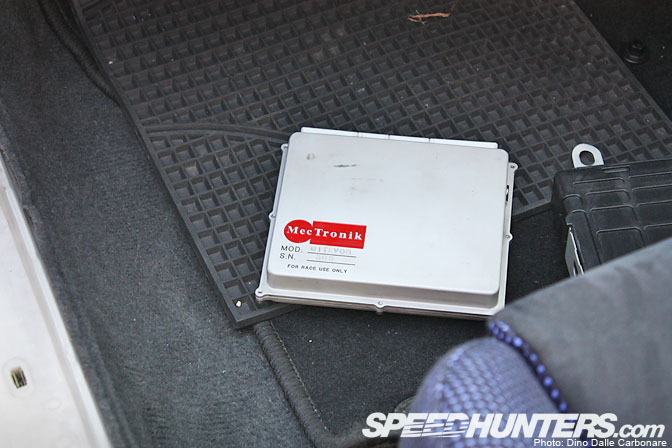 Like with a lot of the cars he tunes, the Evo employs a Mectronik ECU.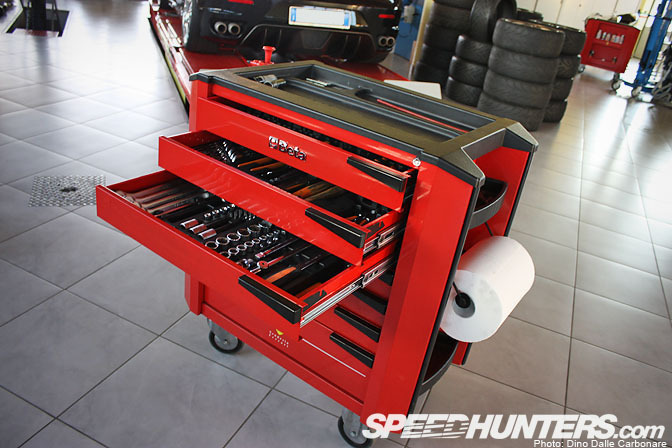 Italian tools for an Italian shop! 
Next up from Tremauto is a more detailed look at their F430. Stay tuned for some screaming V8 goodness!
-Dino Dalle Carbonare