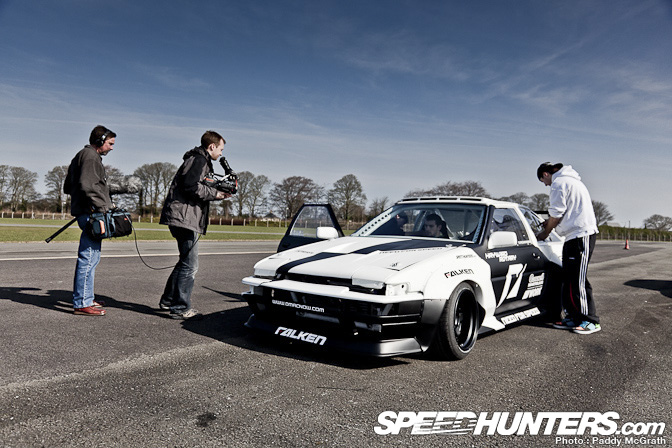 Hello Speedhunters ! May I formally introduce the Need for Speed D-Mac86 in her almost finished glory. This is a real proud moment for me and it's amazing to have built one of my dream cars. I must say that I'm very proud of the team behind the build and how we managed to get so much done in such a short space of time.
The plan was to finish the car for the Need for Speed Shift 2 Unleashed launch in Dublin on March 25th and we did! Rolling it onto the trailer at 6.30am that morning after spending all night at the paint and vinyl.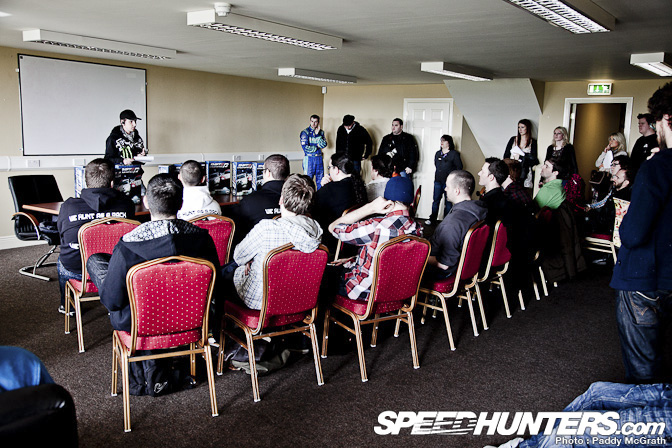 So here we are at Weston Airport where they had closed a runway for us. I introduced myself to the media and informed them that a lucky few chosen at random would be getting a passenger ride and it was my job to scare the *** out of them !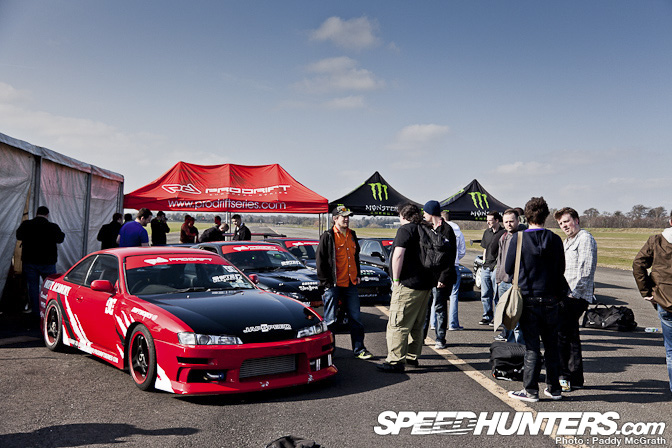 The Prodrift Academy was out with its army of Silvias to teach everyone how to drift on the day.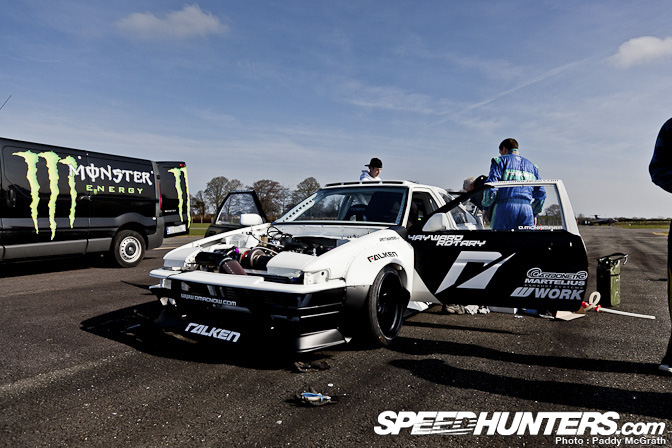 Having been up all night and having to load the car a little prematurely in order to make our tight schedule, we were still doing the finishing touches and final checks prior to our demo runs.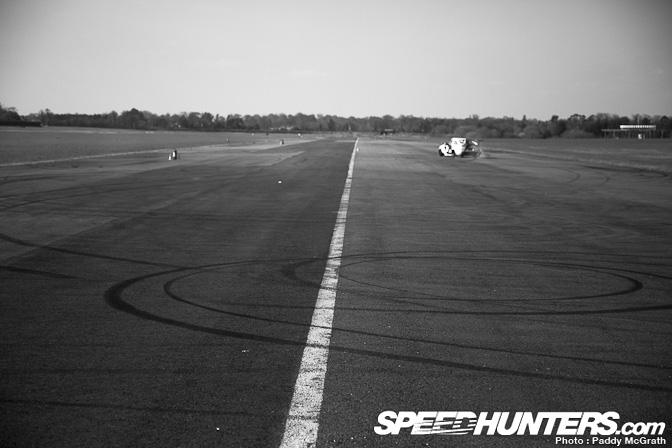 And so it was time to let the Hayward built 13B rip on an empty runway, the perfect test conditions for a new car. Mechanically the car performed flawlessly but will need some further testing to unleash its full potential.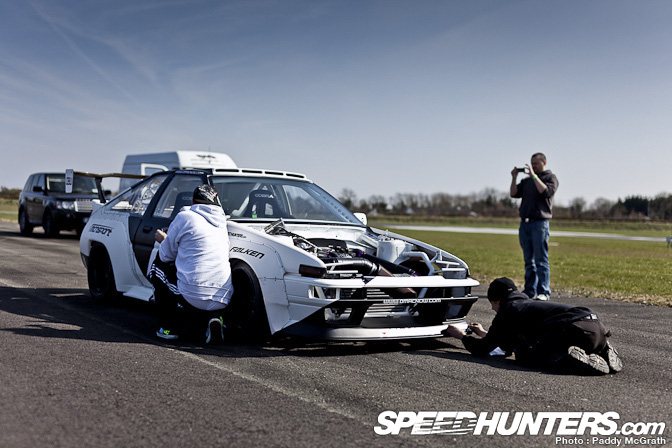 First demo runs over and no problems to report, the crew of 'Happy' and Dan went back to work, finishing the decals and checking fluid levels etc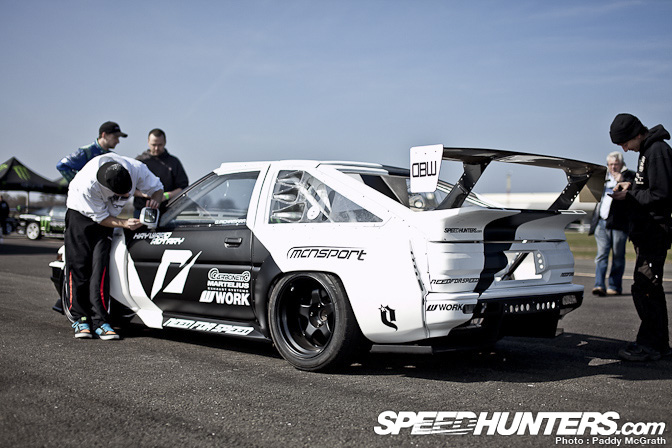 We will be testing different Falken Tyre sizes over the next few months to find the balance we want. Here we were running 275/40/17s which are huge on the little '86.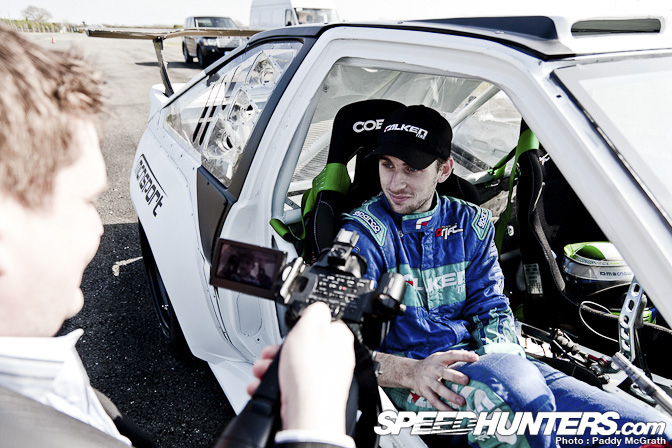 Then it was time for me to meet the media from both Ireland and the UK …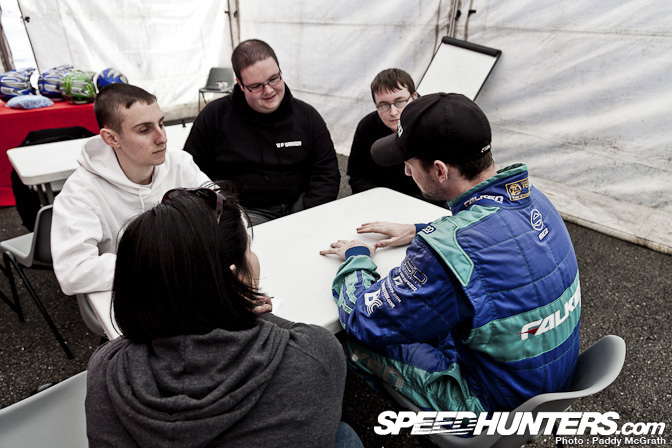 … and give them an insight into the life of a professional drifter.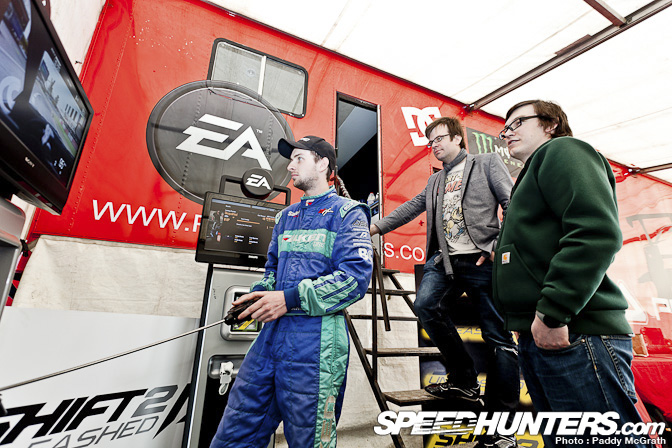 I couldn't pass up the opportunity to do a little gaming too. Really looking forward to getting my copy of Shift 2 Unleashed. It has been a long time since I have been so excited about a video game.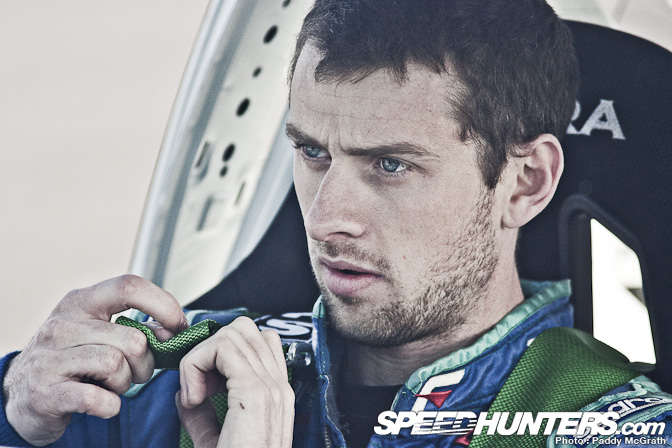 Late nights and no sleep make for a tired hairy face.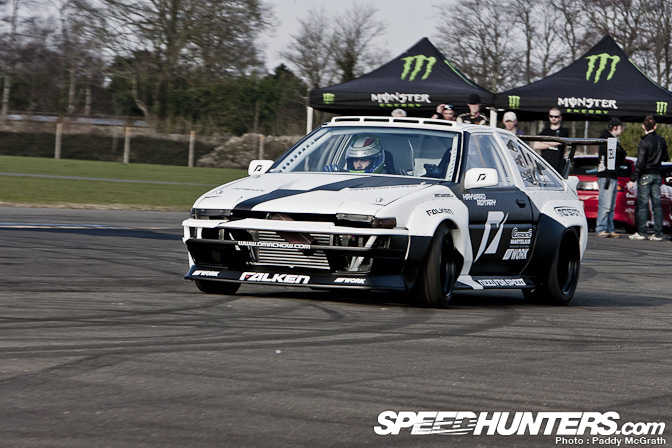 In the afternoon it was once again time to fire up the bridgeported rotary and disturb the Dublin countryside. The noise this thing makes is just glorious !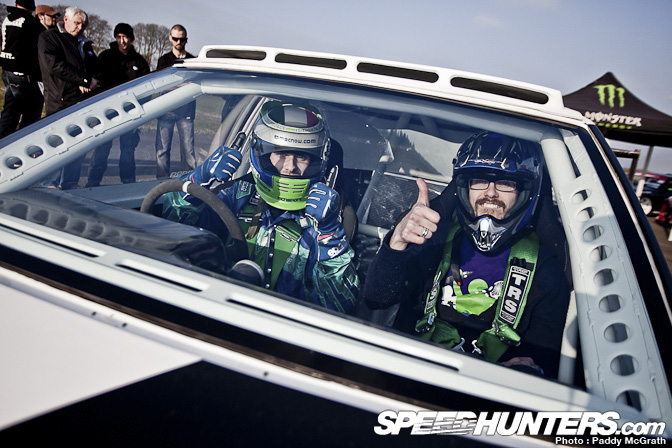 Then it was time for the highlight of the day, the passenger rides! It has been a long time since I gave a passenger ride and an even longer time since I seen the reaction of a non-motorsport person to what we do. I think it's fair to say these people were blown away and I think we made some new fans for the sport of drifting.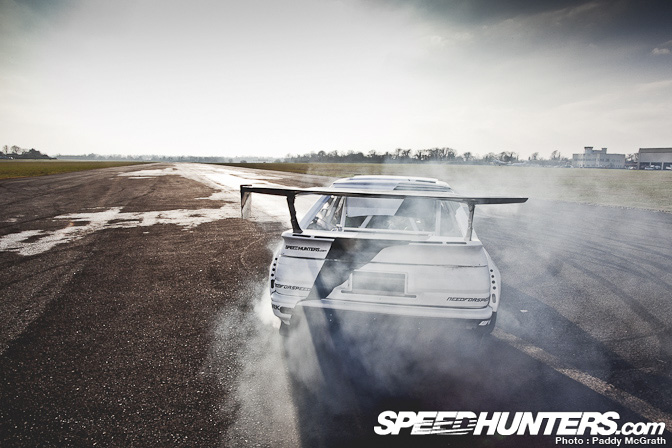 Paddy you are a magician with the camera! What an amazing shot!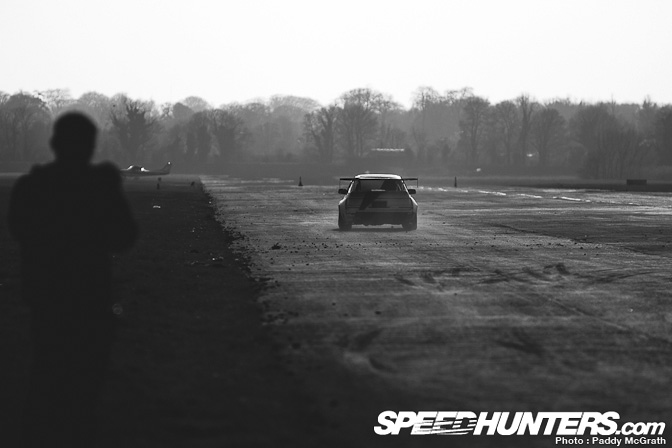 I could not believe how fast we were running our of runway, this car is incredibly fast!
We are so looking forward to doing some more testing and getting this thing out on the racetracks of Europe for some serious competition! 
Be sure to grab some desktops of the Team Need for Speed D-Mac AE86 here!
-
D-Mac