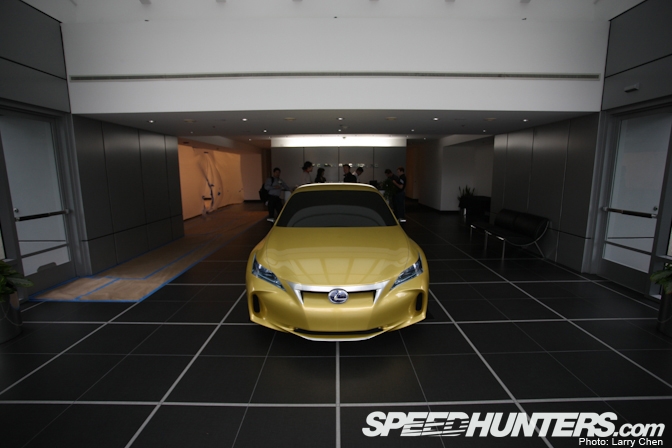 I had the pleasure of touring Calty Design in Newport Beach California. This is where designs for new Toyota, Lexus and Scions are created. I was honored because Toyota rarely ever opens their doors in fear of other car manufactures or the press getting a hold of something top secret. They were very careful to cover and hide things they did not want us to see. A few cars that were designed here that are roaming the streets today include the FJ Cruiser, Scion xB and Sienna. Fredric Aasbo's new drift car is based off of the all new 2011 Scion TC, which was also designed at this facility.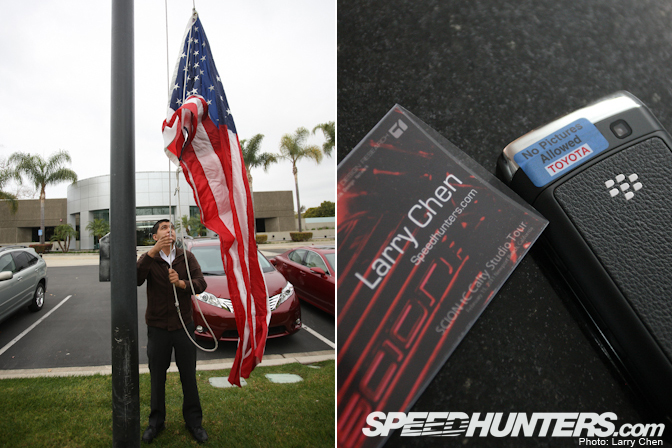 Toyota built this facility in California to hire local talent that can design cars that appeal to the American public. I was allowed to take photos only in designated areas. My cell phone had a blindfold on it the entire time to prevent any spy shots leaking out.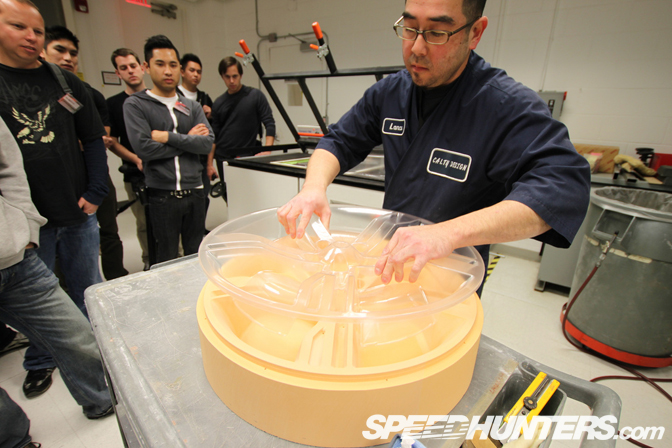 This machine is for making molds out of plastic. It does it by creating a vacuum and heating up a plastic sheet that forms to whatever mold you put in it. It's mostly used to make wheels for concept cars.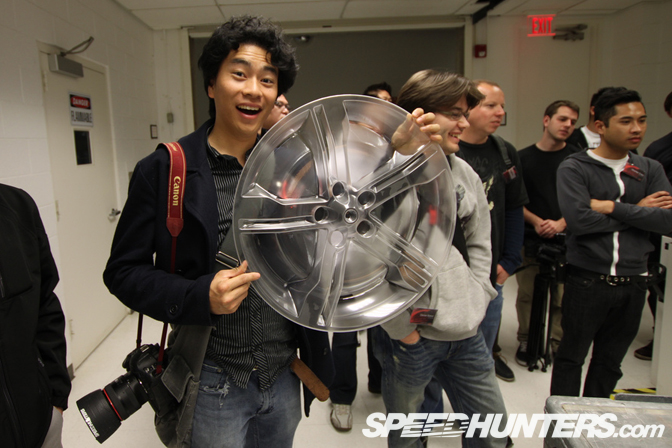 I wanted this for my wall but it wouldn't fit in my camera bag!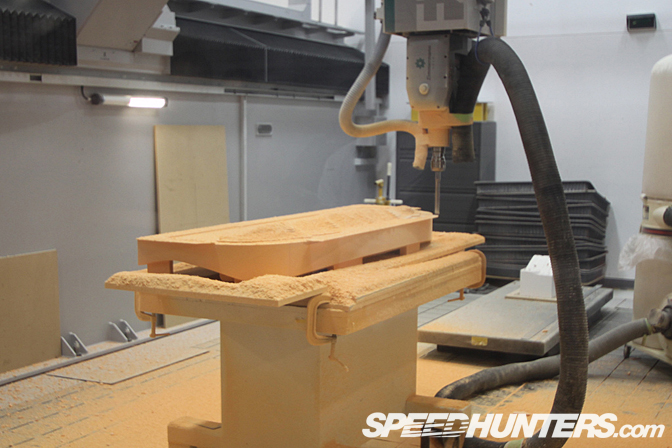 This is a five axis mill. It can be used to carve out something as small as a door handle or something as large as a full size car.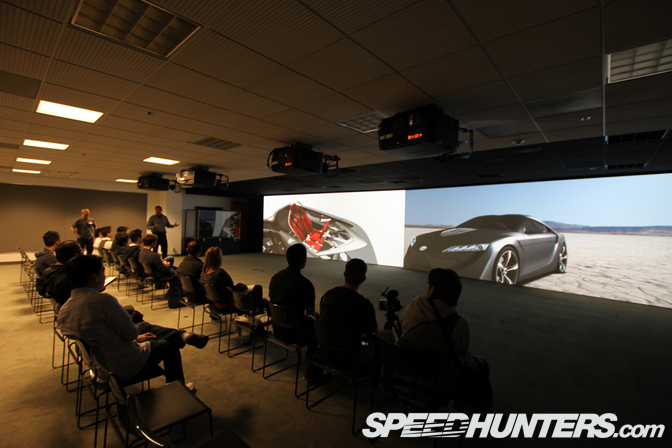 This room had four giant projectors. The designers use a CADD program to show Toyota executives their new designs.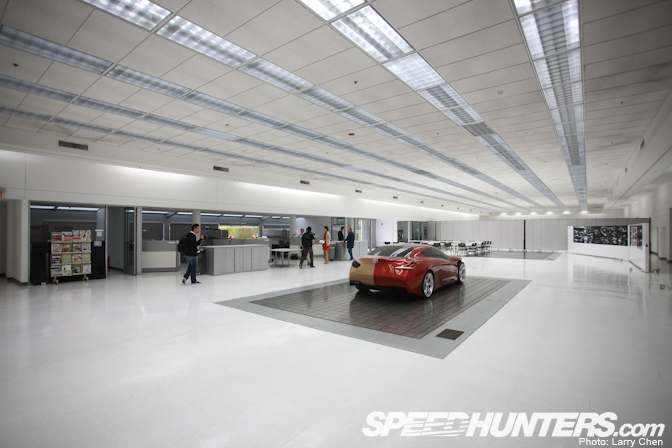 I thought I stepped into the bat cave when I walked into this room.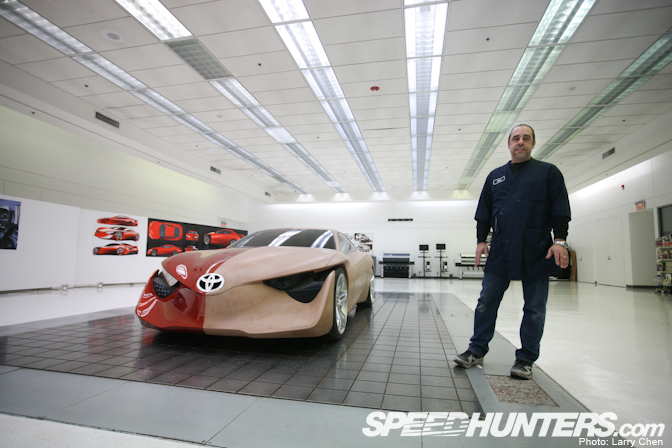 This is where the designers and sculptures work together to create full size models out of clay.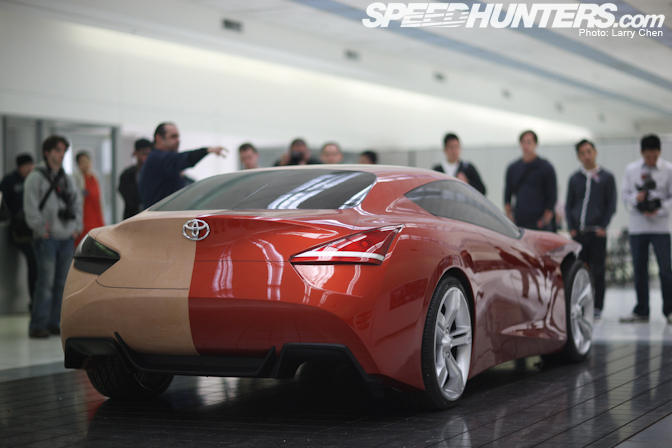 This model in particular is kept around to train up-and-coming sculptors.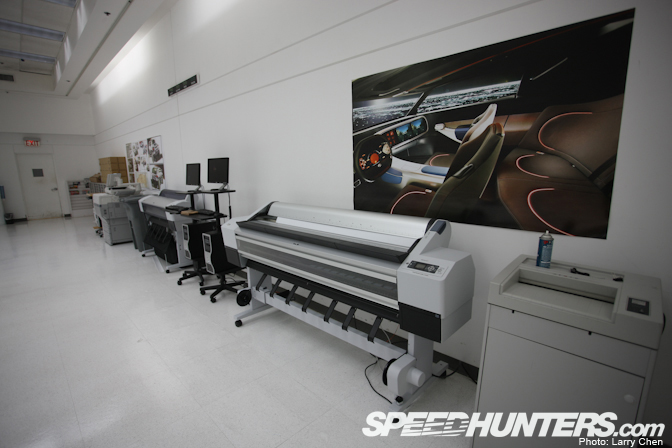 I am so jealous of their large format printers. Who wouldn't want a life size cutout of Matt Powers, or even Linhbergh?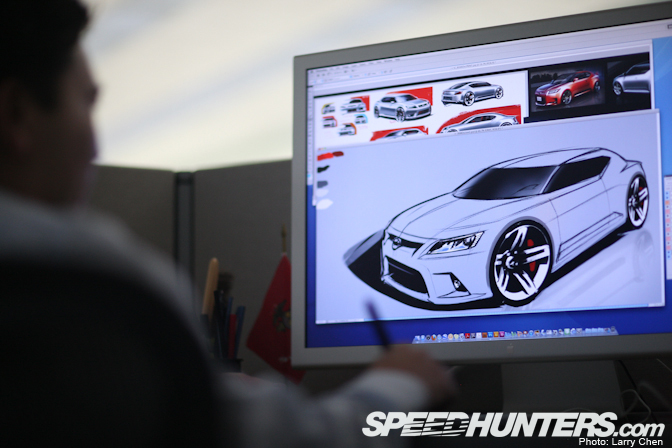 Most of the designers that work at Calty began their career drawing on an out-of-date media known as 'paper'. I looked it up and apparently it was invented by the ancient Egyptians. Today they all use the computer to do everything from sketches to 3D models.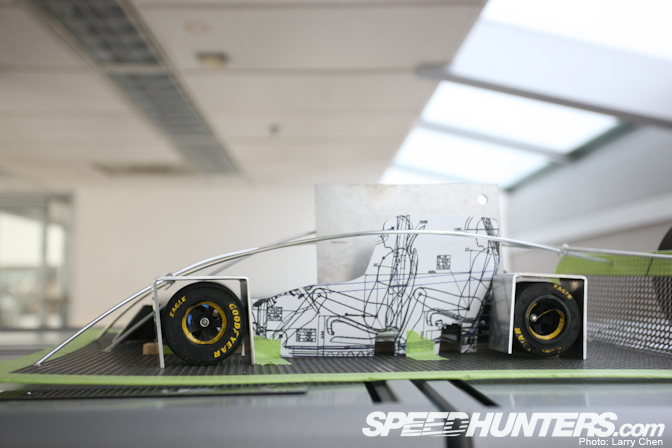 While the designers preformed a sketch demo, I decided to do some desk hunting.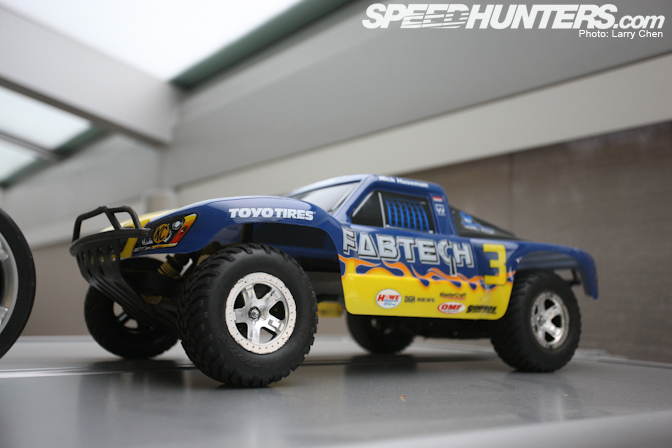 There were quite a few remote control cars scattered around. I am guessing the designers use the bat cave as a miniature race track.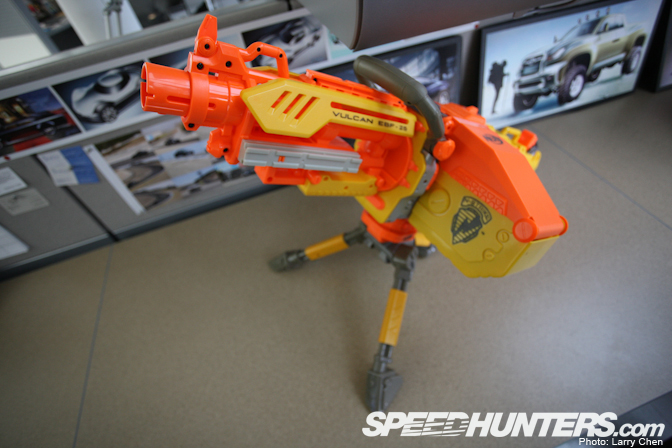 Calty designers are armed with foam dart machine guns. Probably to fend off any pesky Toyota engineers asking for more head room in the FT-86.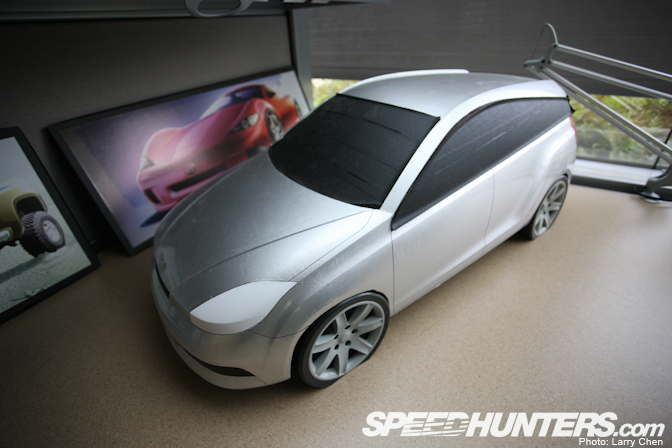 This looks like an early clay model of the Matrix.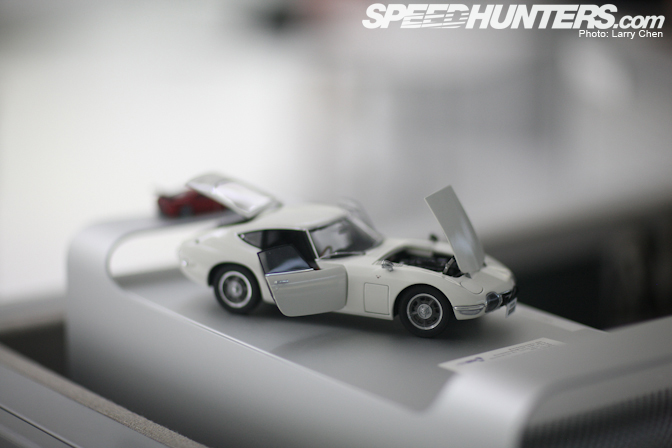 There were more 2000GTs than any other scale model. I'd love to see a modern 2000GT.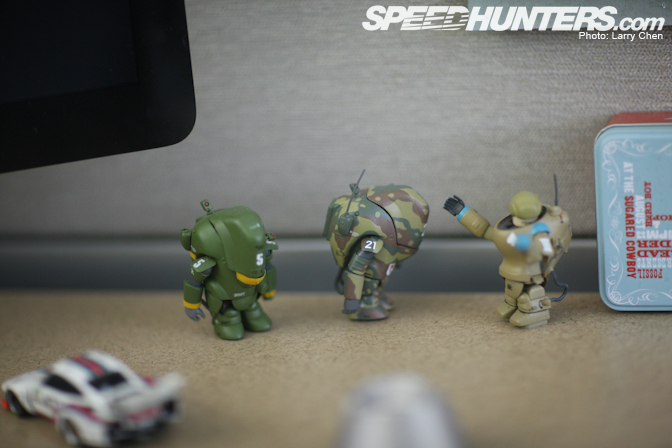 I just love this guy's desk decorations.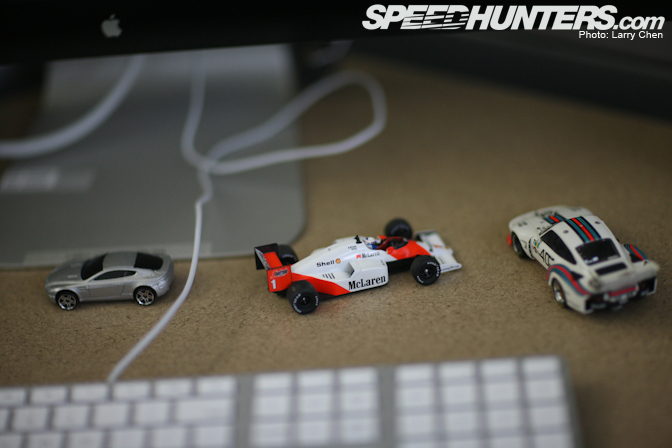 Its good to know these designers are real car guys. There are all types of cars in the Calty design parking lot.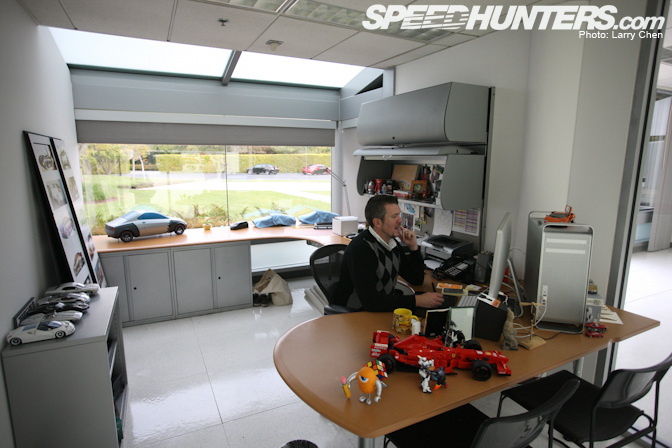 Ian Cartabiano is the designer of the 2011 Toyota Sienna. Lets see what he has on his desk.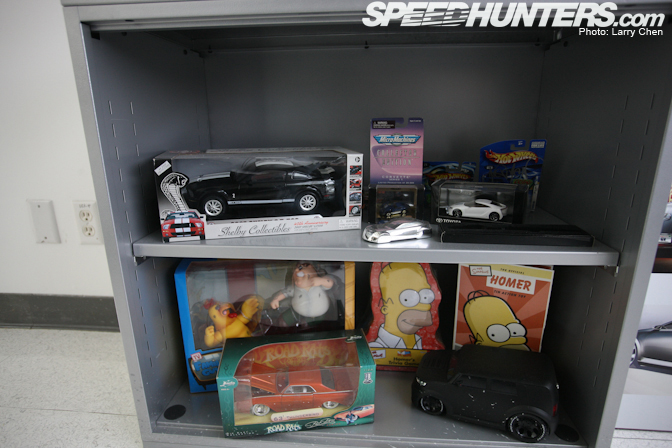 If I took over Ian's office I would not throw away a single thing, especially that die cast Shelby Cobra signed by Carroll Shelby.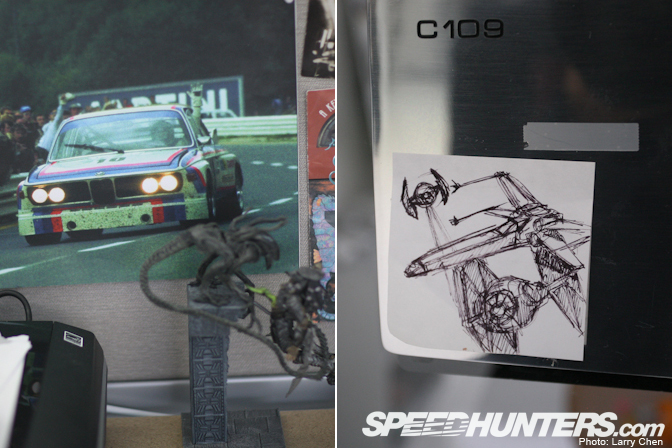 As a kid I would draw out space battles on all my text books. It looks like these guys never stopped.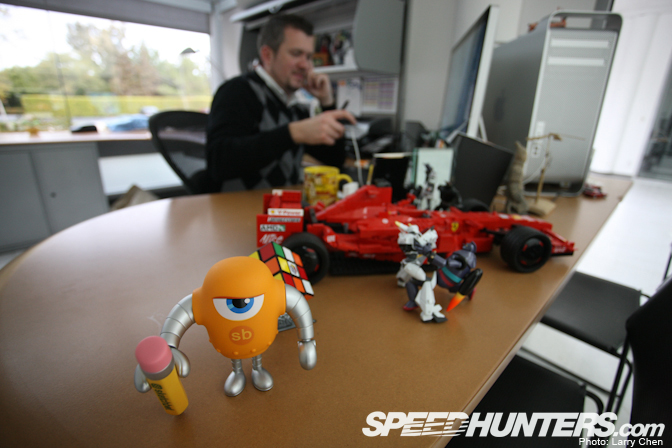 Ian's daughter built that plastic brick Ferrari. I think she has the potential to be a car designer when she grows up!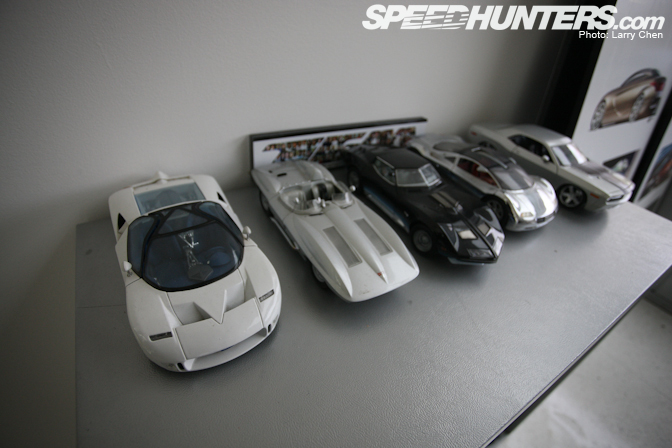 A very broad spectrum of 1/24 scale die cast cars.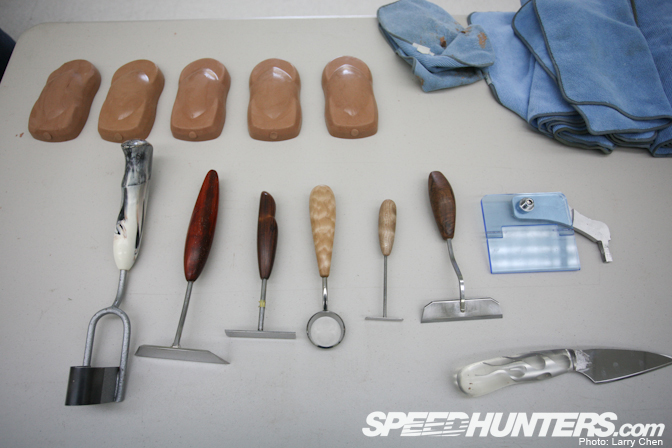 The tools used to sculpt concept cars are hand made by the sculptors and they are very sharp. Apaprently they cut themselves accidentally quite often.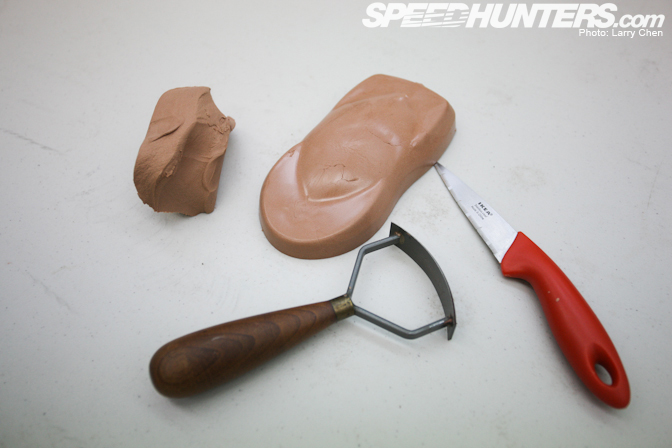 The designers challenged us journalists to design our own cars to demonstrate how difficult it can be. They gave us the very best pumpkin carving tools money can buy, so we wouldn't have to take any unplanned trips to the emergency room.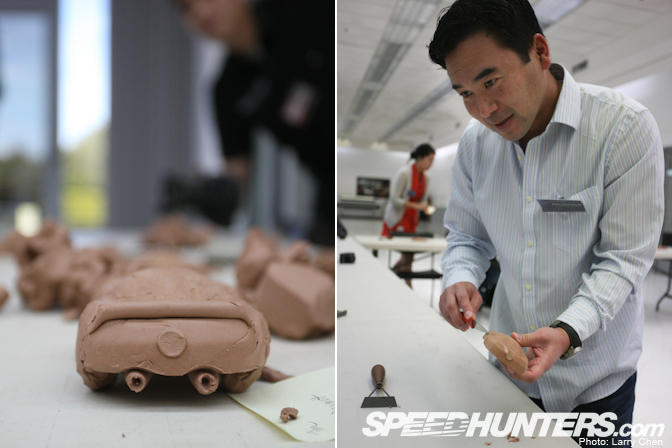 Bob Mochizuki is the designer of the new 2011 Scion TC. He decided to give us a helping hand on our jack-o-lanterns cars and show us some clay shaping tips. Some of the journalist designed their dream cars with 15inch exhaust tips.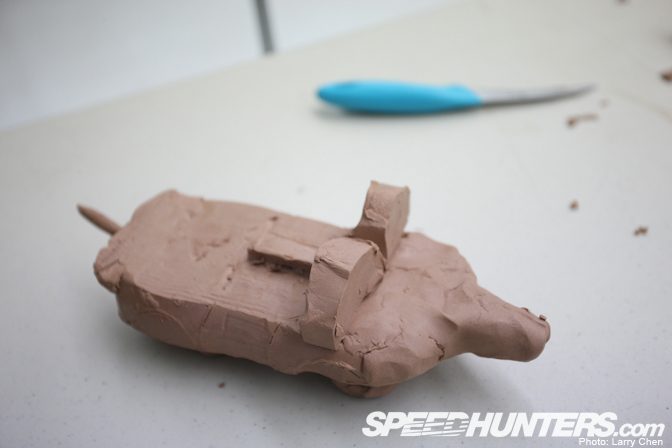 Some made pigs…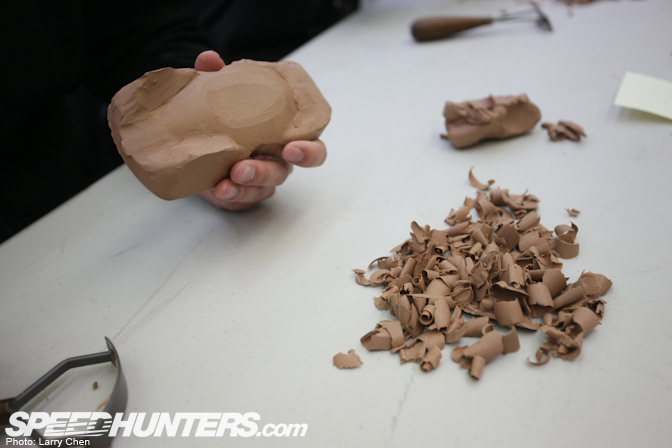 …Others made Speed Racer style models. It was great! We felt like kids again.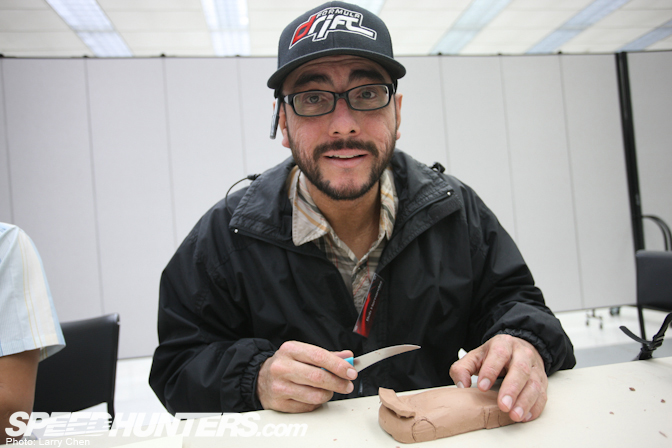 This drift fan decided to put a shower door sized wing on his clay model. You learn a lot from drifting.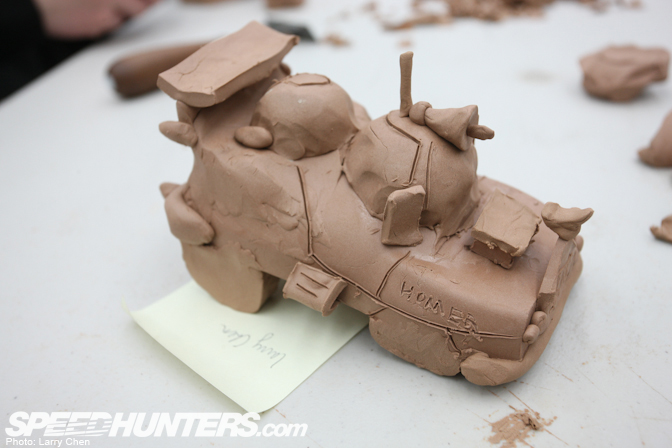 I decided to copy America's favorite cartoon car designer.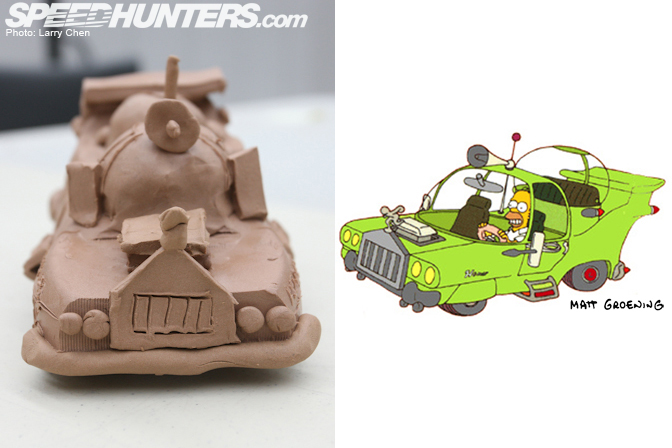 I tried to make it as realistic as possible, and the natural property of the clay gave my model a cartoonish look.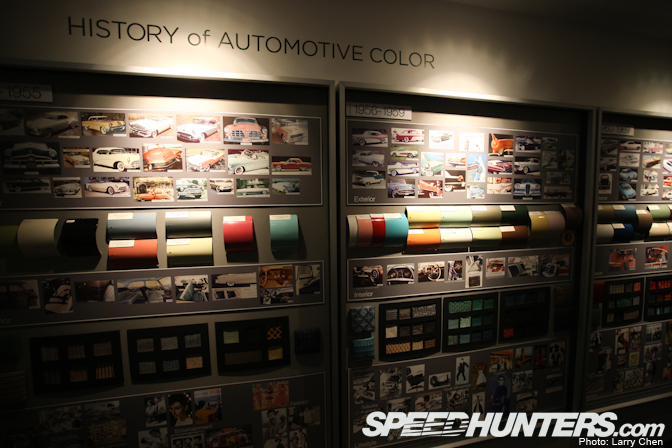 One of the hallways of Calty facility contained the 'History of automotive color'.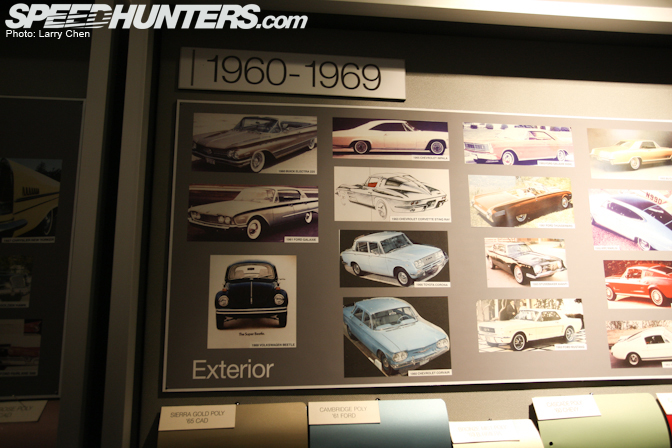 There were real color samples from cars of the different eras…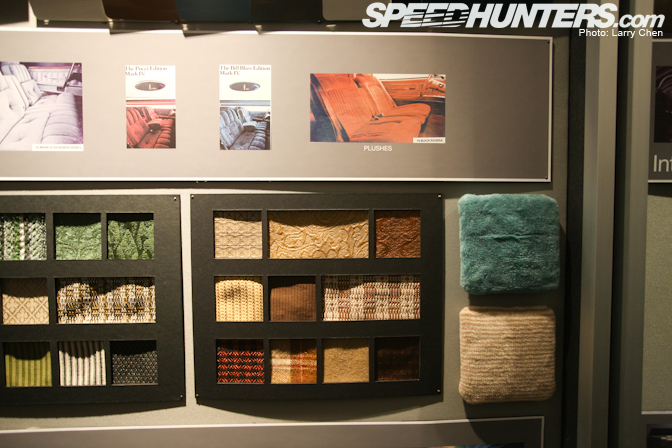 …As well as real carpet and fabrics.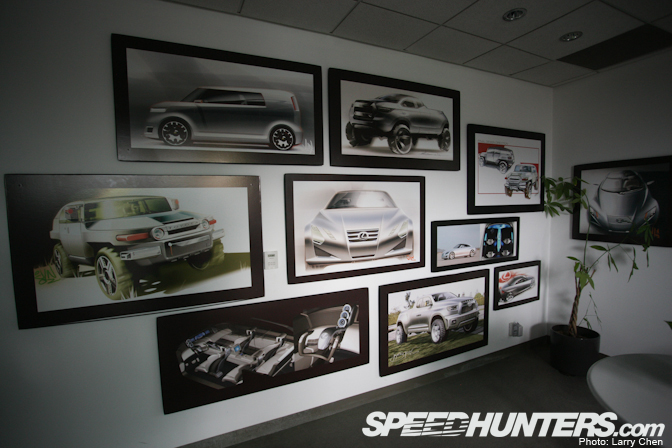 These are some of the concepts designed at Calty.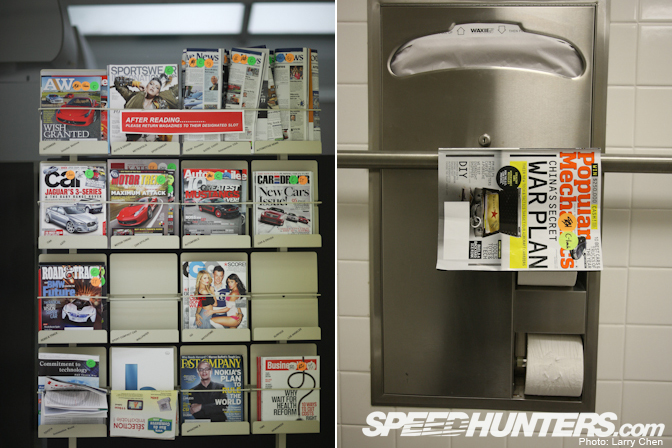 A trip to the restroom revealed what these designers read to pass their free time.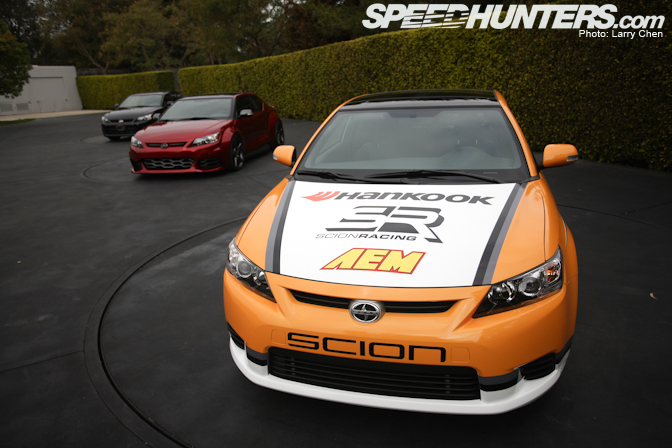 Calty has a neat courtyard complete with three car turn tables. On display was a stock 2011 TC. There was also a 'function' only version that looks like it was built for pace car duties and a 'form' version that will make its rounds at car shows.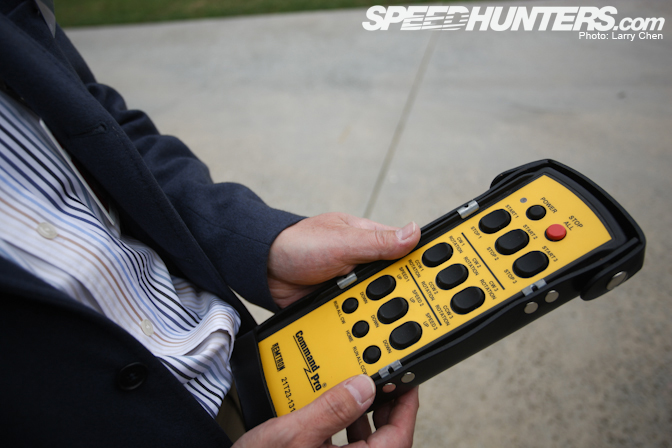 I always wondered what was used to control those turn tables. With this you can control the speed and direction of the thousands of hamsters running under each turn table.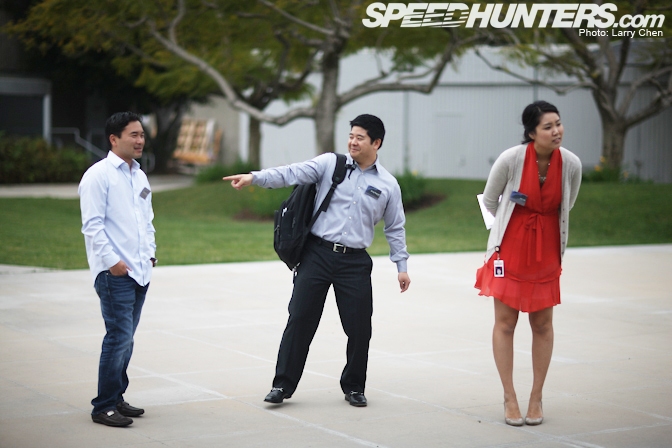 I noticed the new TC had a more aggressive design that would appeal more to the male car buyer. I turned to Craig Taguchi from Scion public relations and he immediately blamed it on designer Bob Mochizuki.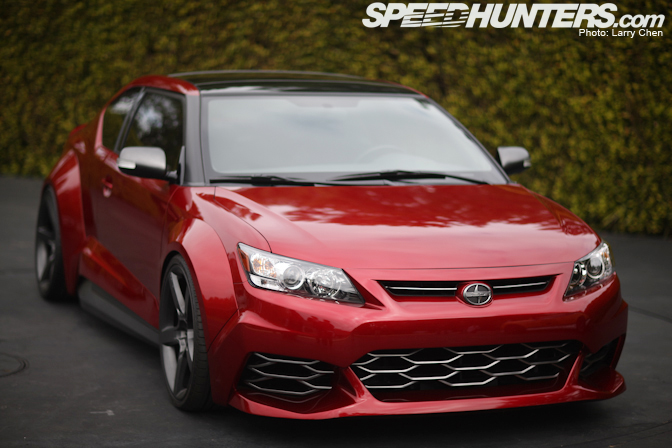 Five Axis did a great job on this slightly modified 2011 TC. I can't wait to see the one Stephan Papadakis is building for Fredric Aasbo.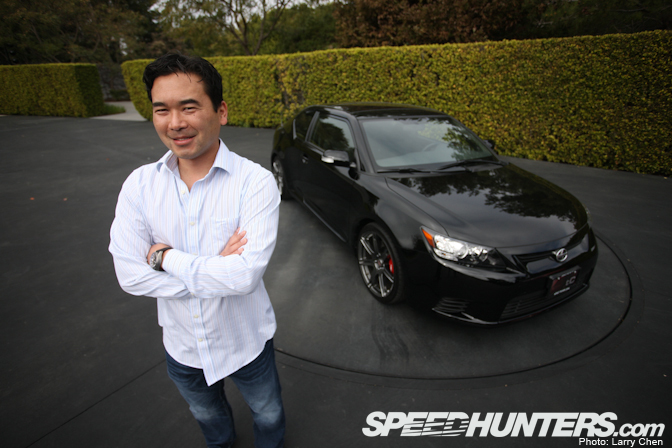 I was on the edge of my seat the entire time on this tour of the Calty Design facility. I especially liked how personal and hands on our tour was. It gave me a chance to learn and to appreciate the design side of the automotive industry. Hopefully in the future I can get a more exclusive and top secret tour. Especially if a new Supra ever sees the light of production.
- Larry Chen