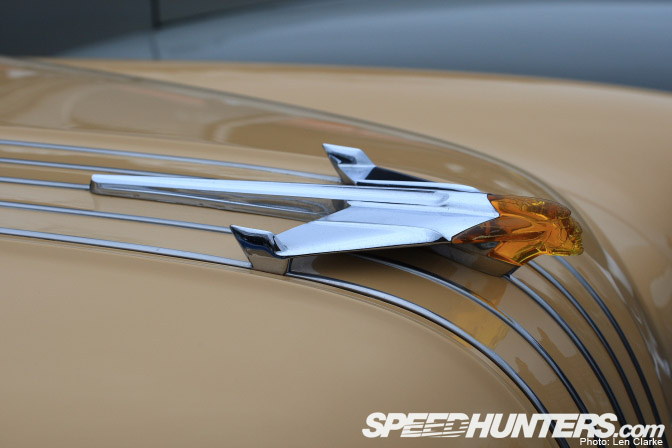 At this year's Razzle Dazzle, it wasn't only the amazing American cars from yesteryear that caught my eye, but the details and style cues that made many of them such automotive and design icons. A good case in point is the Indian Head hood ornament above – something no manufacturer would even dream about these days…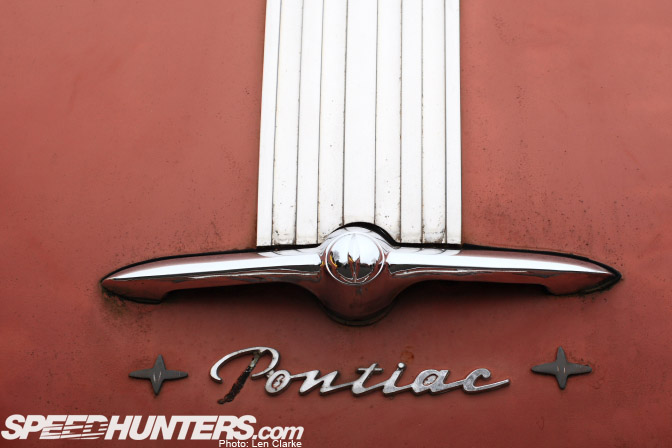 In deference to what was once one of the States' biggest names in cars (and of course consigned to the history books in 2010), this aged Pontiac trunk lid captured the essence of those old American greats – times may have moved on, but the memories remain…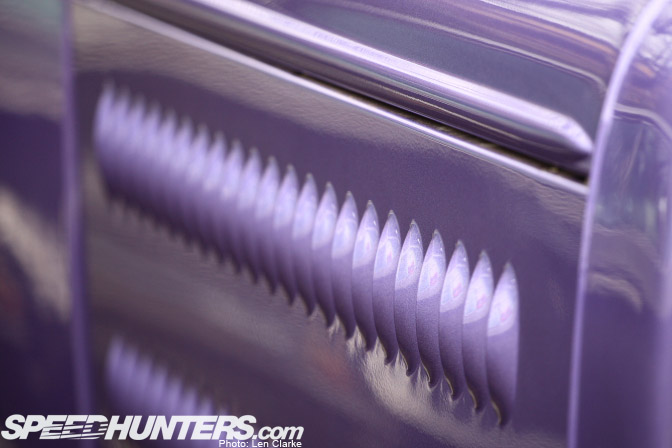 One of the really interesting things about old hot rods is the metalwork, and the incredible attention to detail that goes into fabricating these cars. Remember, it's individuals doing this, not major shops (well, in the old days…)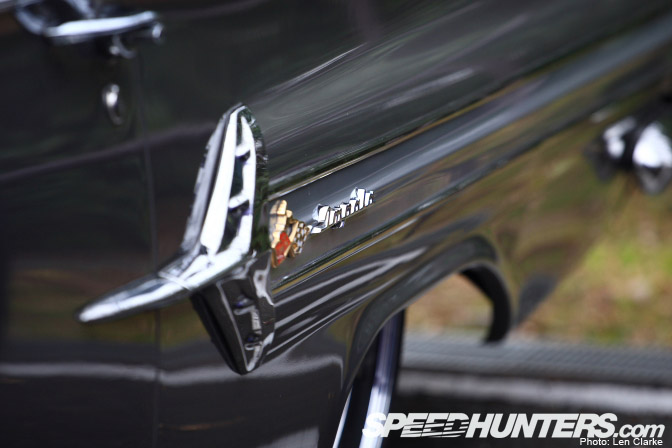 Cannot get enough of those Impalas…the chrome, (once again) the details, the amount of attention to making the car look fast – when it was standing still. A far cry from the look-alike bubbles on offer (from manufacturers the world over) these days.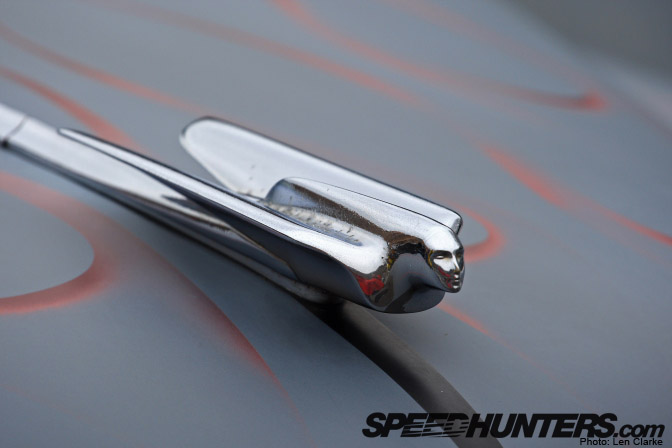 Many of the images in this post will be of hood ornaments – in fact, originally I had planned on it being exclusively about that oh-so-American aspect of these cars…but I found a few other details I just had to share…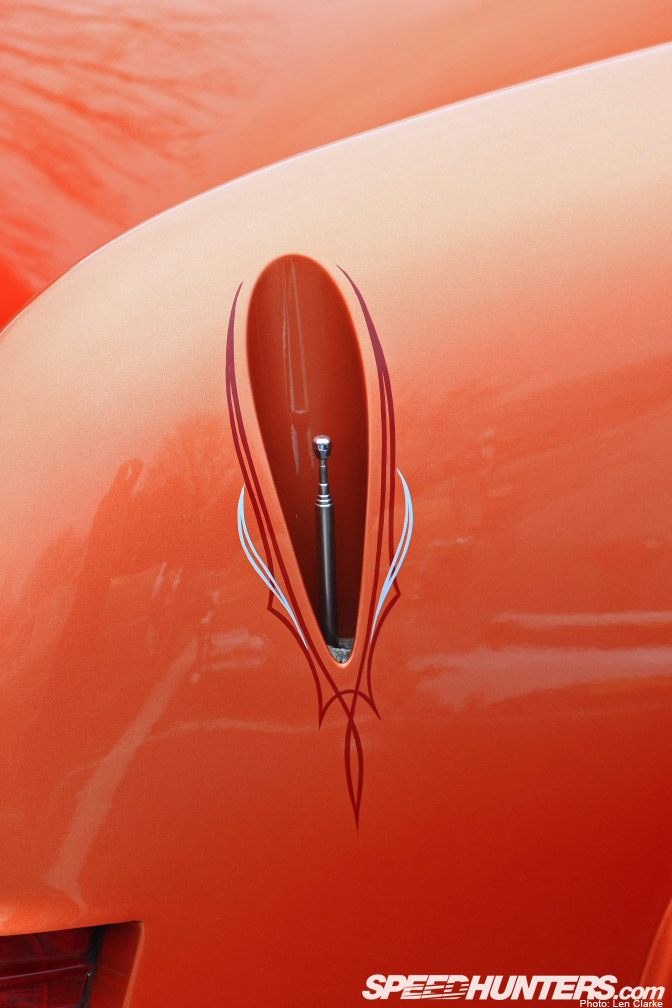 ….such as this antenna housing on the '49 or so Mercury from one of the regular Razzle Dazzle event posts. Hand made and perfect!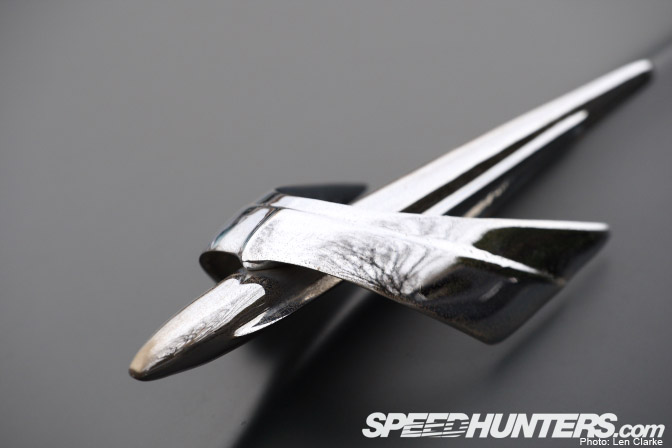 Speaking of Mercurys, this is from the same era and the same brand. The early fifties were so forward-focussed – space was just a Universe away.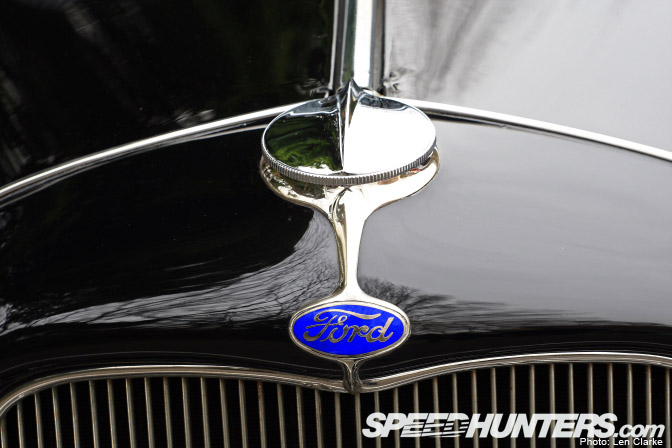 Going back a couple of decades, this badge and radiator cap on a thirties Ford is so sleek and perfect – hard to believe it's eighty years old!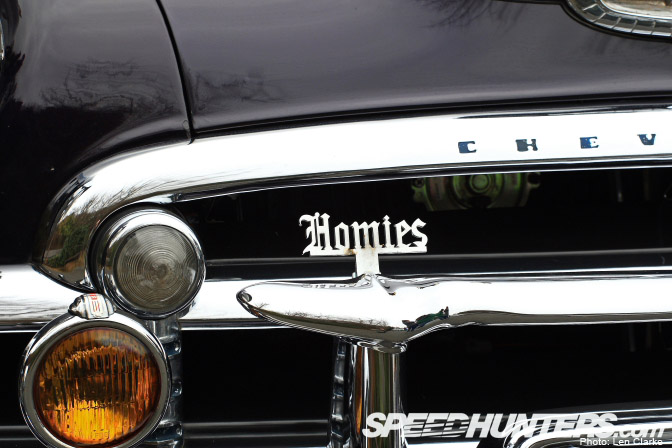 The Japanese are masters of interpretation, and here's a good example. Just like the lowrider car clubs – where names are as important and identifying as those of gangs, this custom has also taken off in Japan. Homies is one of the biggest.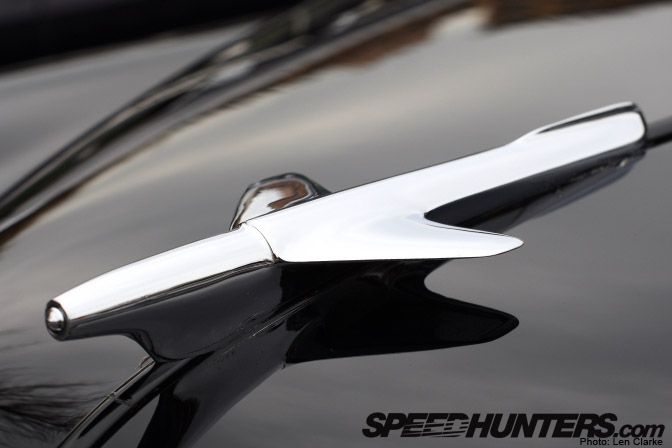 A '51 Ford wouldn't have been complete without an ornament such as this…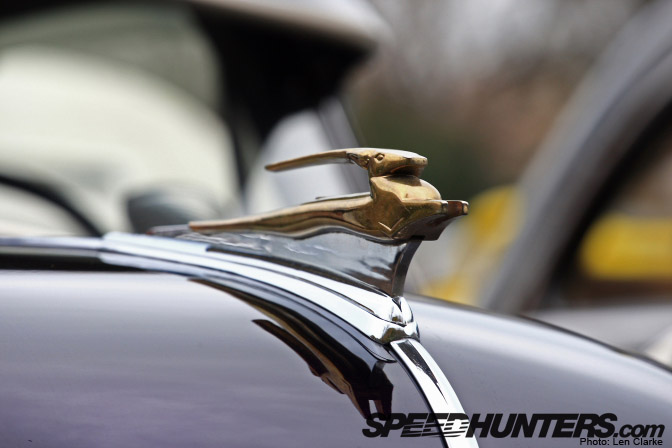 My favourite ornament of the meet – a sprinting brass bunny. Says it all, really!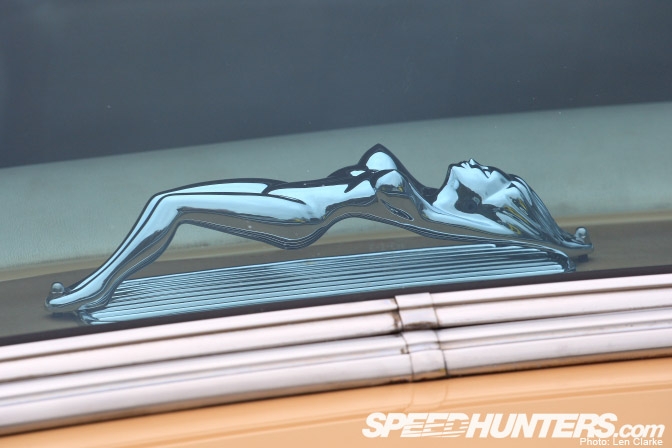 OK, not a hood ornament at all – but bloody hell, it's sleek!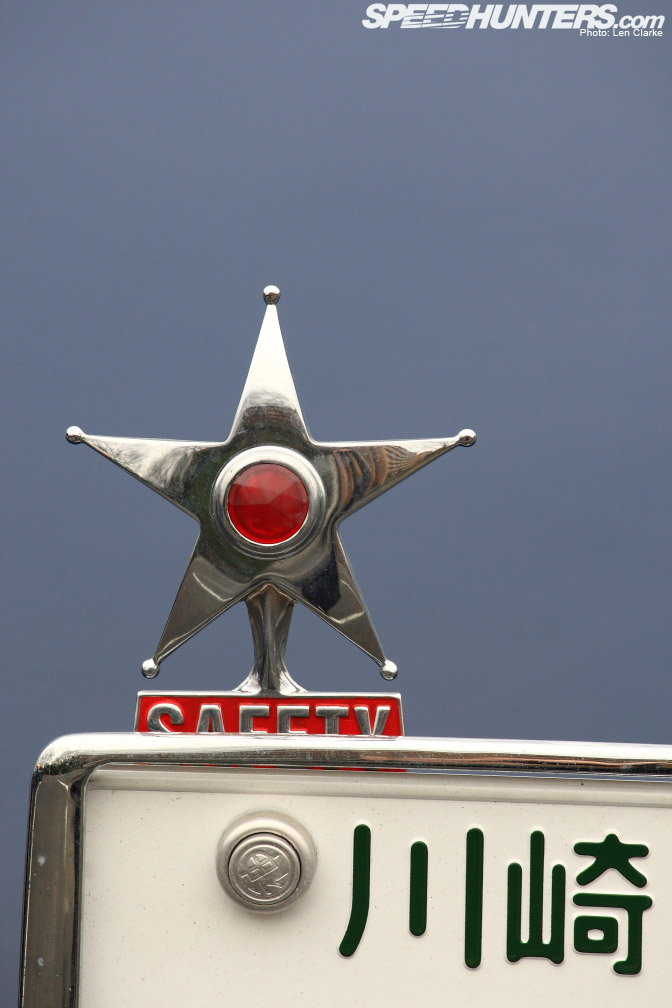 This SAFETY star, positioned over a Kawasaki license plate was a nice melding of two styles and cultures.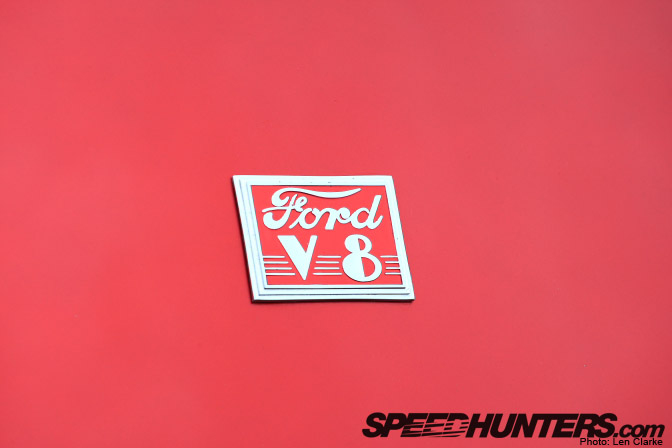 From the rear of that '40 Ford in one of the event posts, a reminder that art deco stylings were used well into the decade after their peak.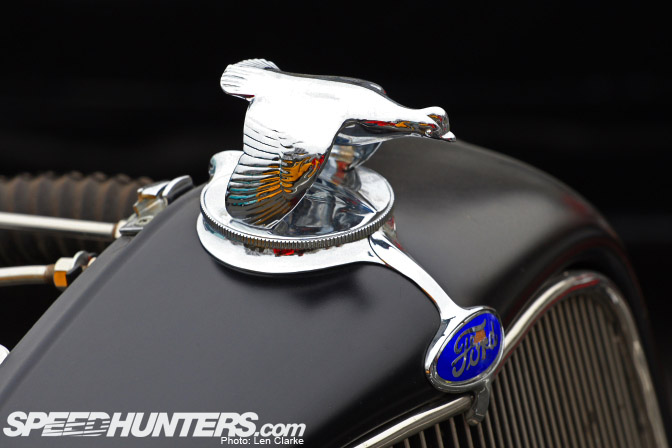 One of the pair of early '30s roadsters (I believe one was a '31 and the other a '32) sported this beautiful goose (or other fowl beast) atop of its radiator cap. Super!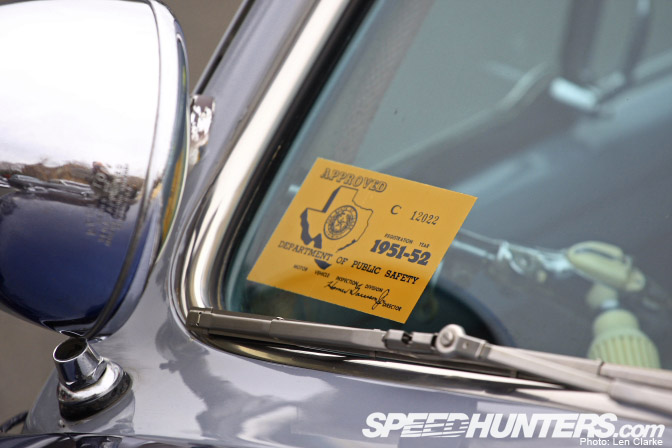 Showing just how original some of the cars at the meet were, this is a genuine 1951-52 registration sticker from Texas (similar to a tax disc in the U.K.). Brutal.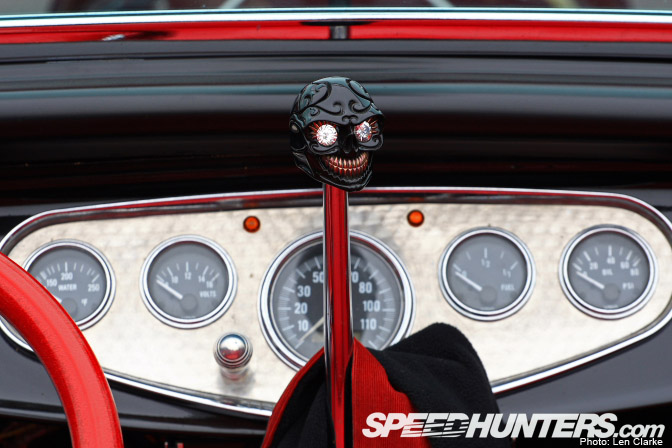 Go on, pull me. I dare ya! This gear shift gets my vote as the most radical of the day – and what a menacing grin! Fantastic!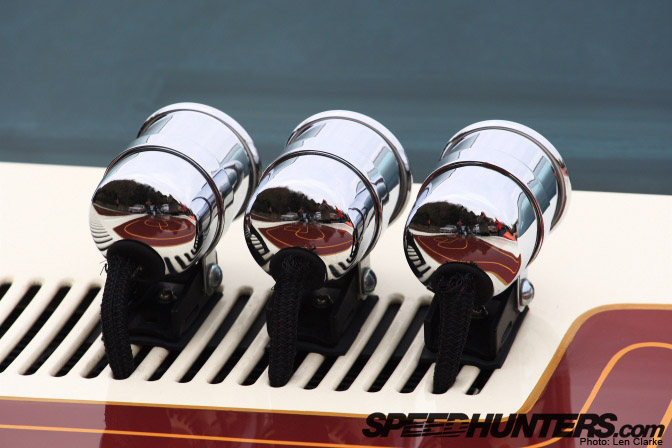 Hood-mounted gauges on one of the most well-known rods at Japanese events (of all kinds), this remarkably well-done seventies-stylised '71 Dodge Challenger really is a time warp!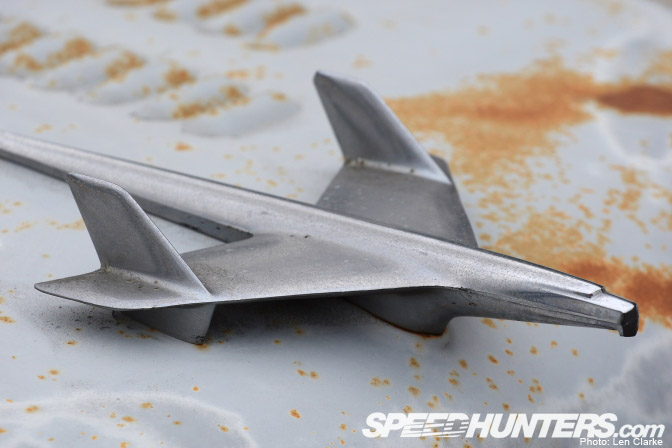 That '55 Bel Air with the gnarly old tyres from the event post sported this gorgeous hood ornament – a phoenix-like bird ready for flight. Does/could any American manufacturer make such assertions in this day and age? I think not! Call it safety requirements…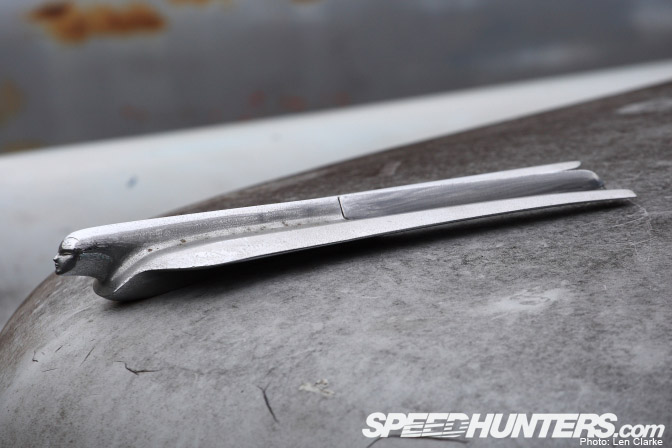 From the same year, this is Cadillac's version of an unmitigated push forward. Those were the days, eh!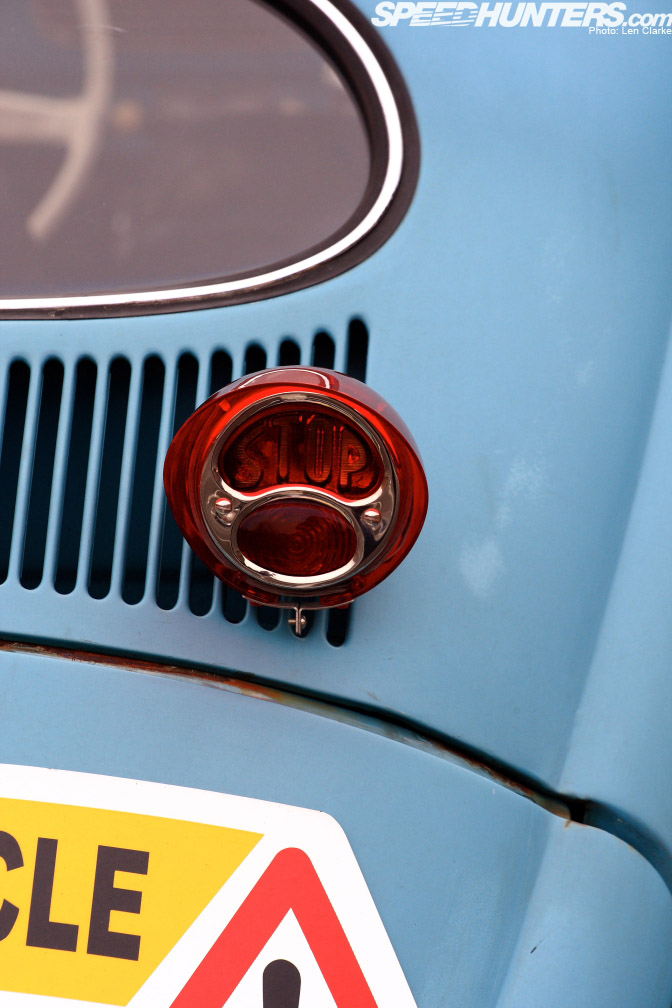 This Beetle's oval window was the first thing that caught my attention – but the stop light accessory has to be either incredibly rare, or modern.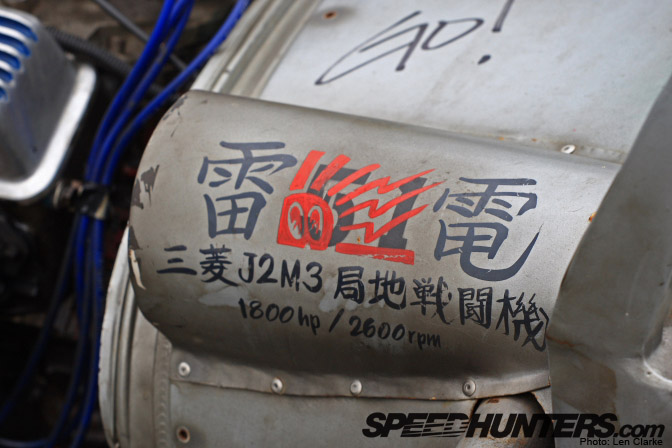 One of the thirties roadsters had this tribute to war planes of the era (slightly later) – and interesting take. Go!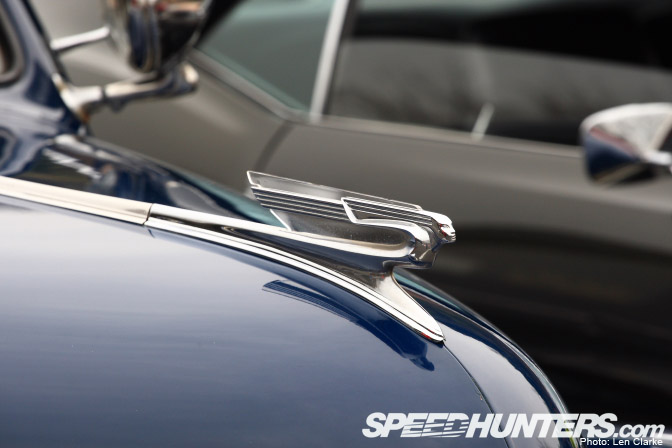 Was it a Ford, I can't remember. Whatever, it has some serious appeal.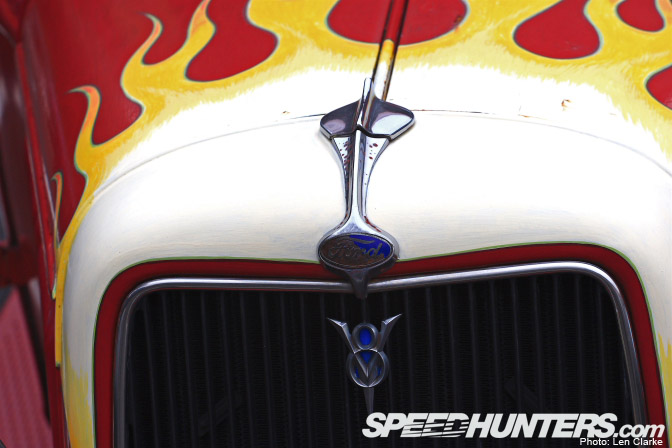 I've included this image as it was the only example of hand-painted flames I saw – how period-correct is that?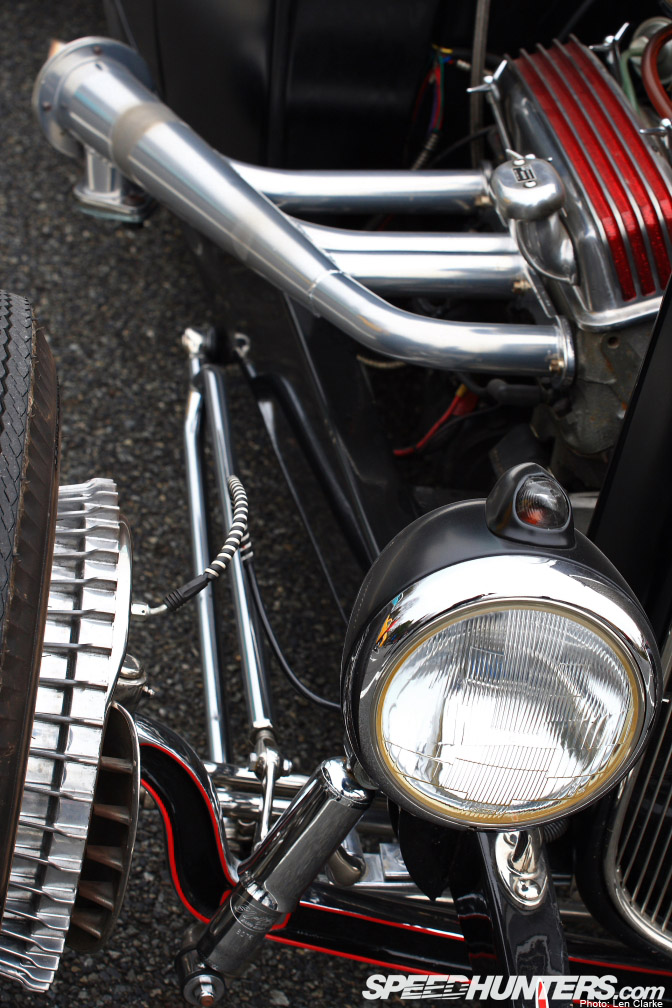 And I'll close the post with another close-up of one of those '30s roadsters that so highly impressed. After all, it's the details that make the whole so complete. In short, this year's Razzle Dazzle showed that hot rod and custom culture is not only alive and well in Japan, it has a discriminating and burgeoning audience. next year can only be even more interesting!
 – Len Clarke