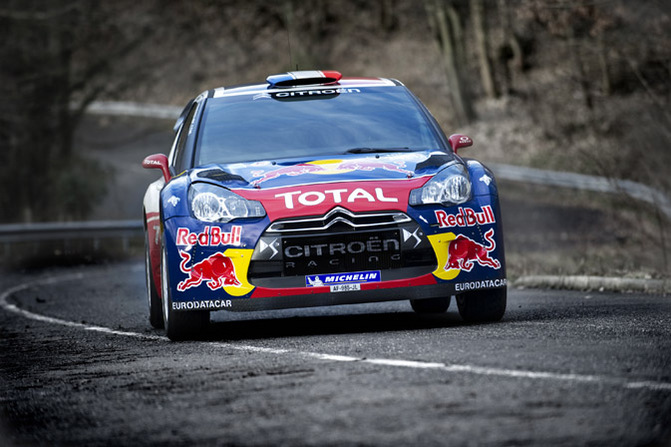 The 2011 World Rally Championship gets underway this Thursday with an all-new look.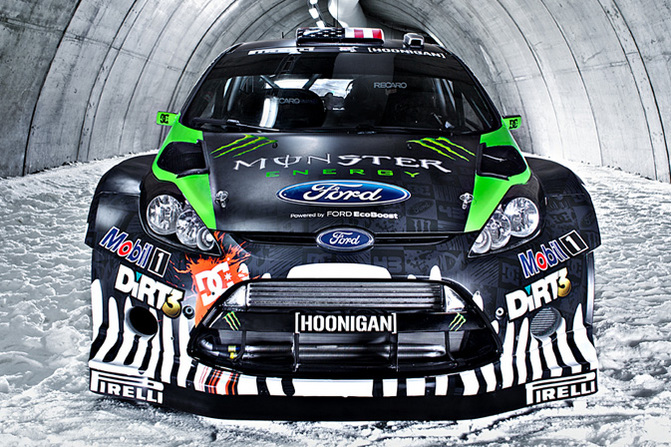 In summary, the FIA have introduced a new formulae. With similar regulations to the World Touring Car Championship, they will be using smaller engine 1600cc turbocharged cars. The cars themselves will have a bodykit and limited aerodynamic devices. All WRC cars remain four wheel drive and will have sequential gearboxes.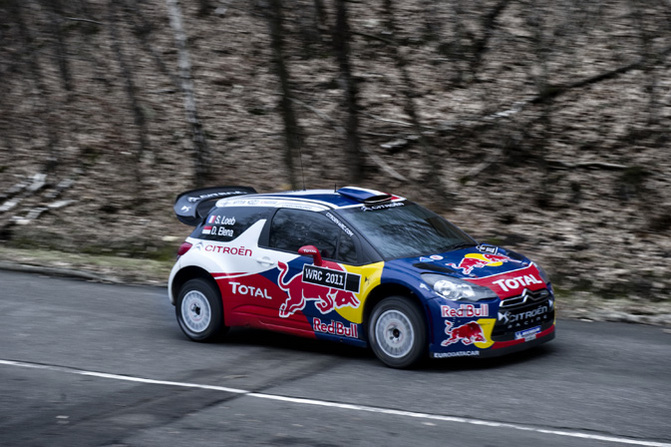 Six time world Champion, Citroen return with their new DS3 model for Sébastien Loeb and Sébastien Ogier. Loeb will be aiming to win his Eighth Drivers World Title in a row! The cars remain in their familiar Total and Red Bull liveries. Citroen Technical Director Xavier Mestelan-Pinon reckons the new regulation cars are already quicker than the old Citroen C4 in 1st-2nd-3rd gear corners on gravel spec.
Kimi Raikkonen remains with Citroen after closed season rumours of a move to Ford. Raikkonen will run a DS3 for the new 'Ice 1 Racing' team, based around the Iceman.  This car will expected to sport Red Bull sponsorship, but a different style of livery.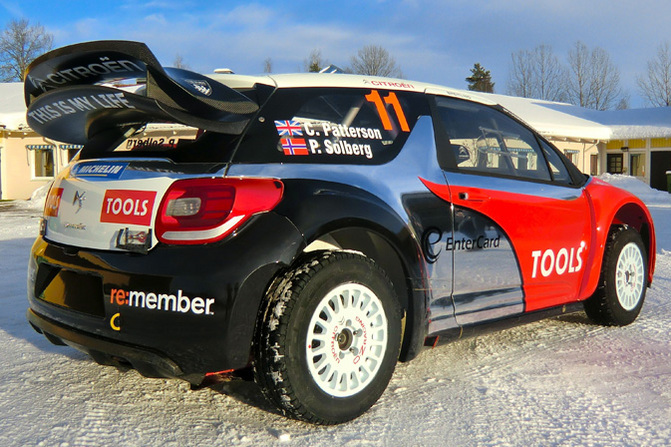 Petter Solberg will also compete in a DS3. He tested a DS3 for the first time earlier this month.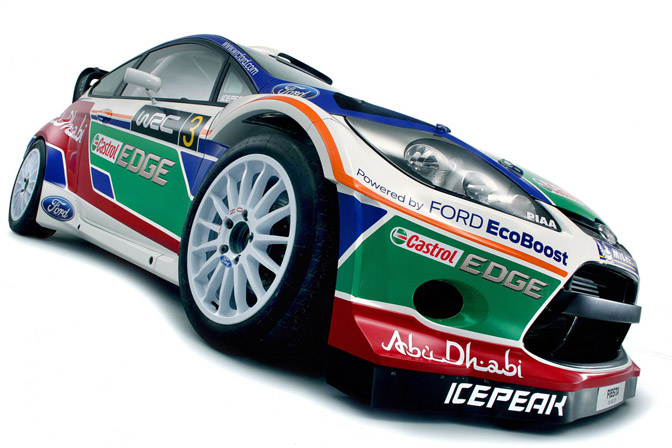 Ford will be campaigning a number of new Fiesta RS in Sweden. Regular drivers Mikko Hirvonen and Jari-Matti Latvala will be joined by Khalid Al Qassimi in a factory-assisted Fiesta.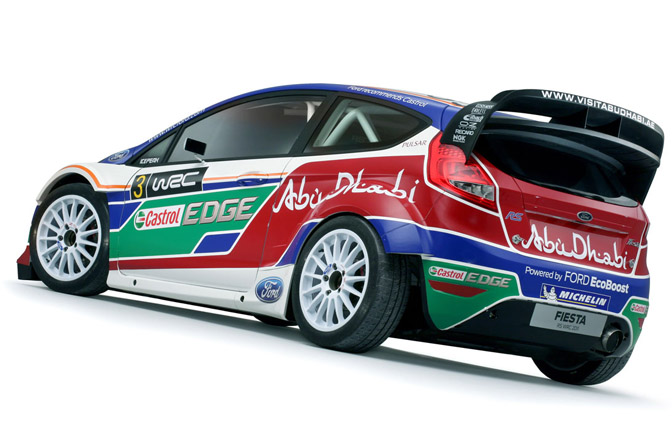 Quite a striking looking machine.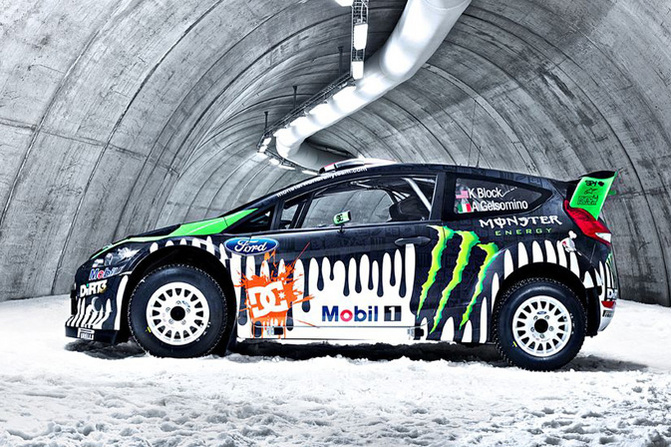 Many Speedhunters will be following Ken Block who will be making his Rally Sweden debut in a similar 3-door machine. Ken will be competing in nine WRC events, Goodwood Festival of Speed, Gymkhana Grid, Summer X Games and a number of American Rallies.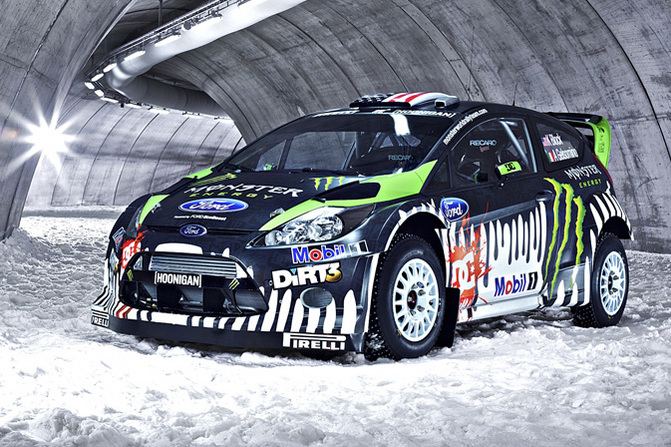 The livery has been tweaked this year. A repeated DC and Monster Pattern adorns the Black areas of the car, a trend which has been gaining momentium for a couple of years now on racecars.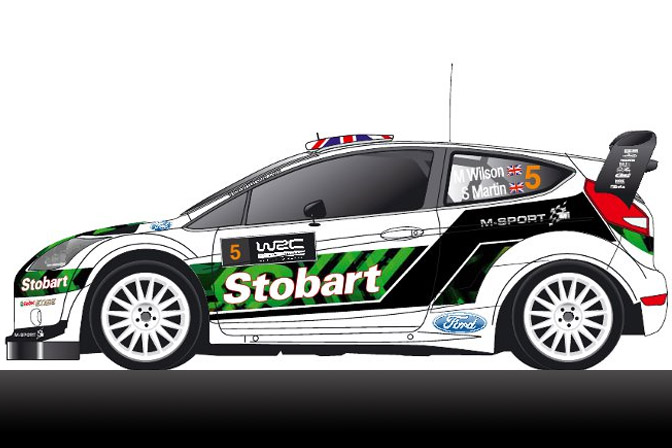 Additional Fiestas will be run by the Stobart M-Sport team for Mads Østberg, Henning Solberg and Matthew Wilson.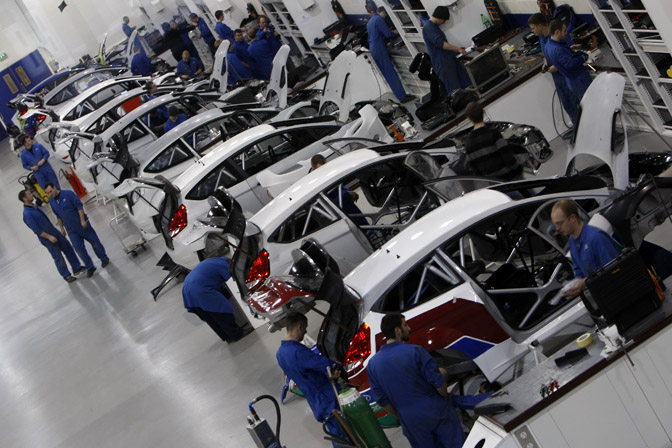 M-Sport plan to be running 10 Fiestas later this season! This was their workshop last week.
The big news is the return of Prodrive to World Rallying, this time with the Mini Countryman. The team will not make its competitive debut until the Rally d'Italia in May. Dani Sordo moves from Citroen to the Mini World Rally team and is joined by Kris Meeke who was the 2009 Intercontinental Rally Challenge Champion with Peugeot UK. Kris was also the late Colin McRae's protégé.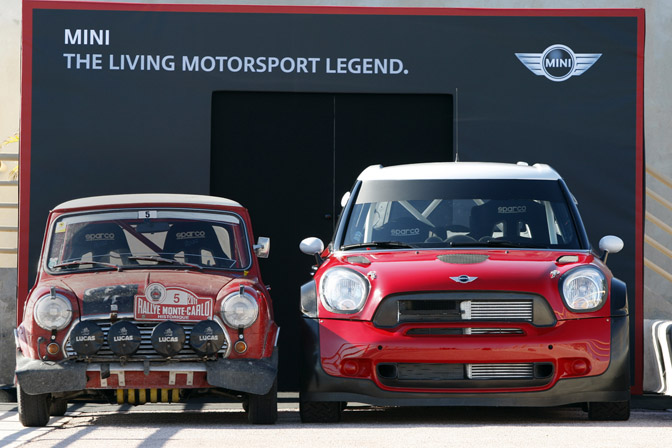 Mini have a great history in the 60's in Rallying, but the car has grown and the brand is now owned by BMW. As you can see, it is anything but Mini in size. Maybe they should call it the Maxi….maybe too many Brits remember that gem!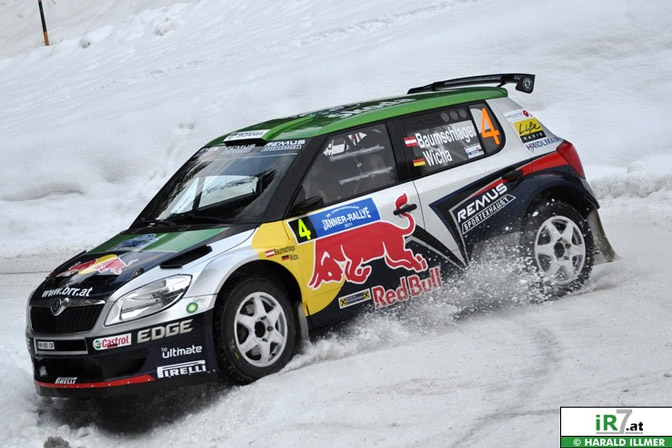 Other classes included the SWRC class with various S2000 class cars including Skoda Fabia's and older Fiesta S2000. Production WRC class also feature a large number of Imprezas and Evos.
The Rally-Sweden runs from 10th- 13th February and is round one of the 2011 World Rally Championship. A number of new TV contracts have been signed, so check your local listings. WRC coverage will be on Discovery in the US, Netork Ten in Australia, 'Dave' in the UK and Motors TV and Eurosport across Europe as well as Domestic channels . 
I'm hoping the new regulations will make Rallying a more enjoyable form of motorsport to watch!
- Andy Blackmore
Images: Various teams.