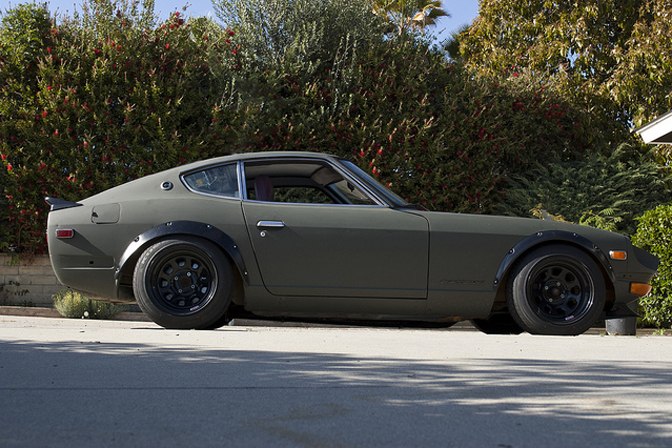 After a year out of actually driving and building cars, I bought a 1972
Datsun 240z for $500. It was a rolling chassis, and been sitting since
1991. The guy that i bought it from said that it would take too much
money to actually get this car to be street worthy, but I knew
otherwise.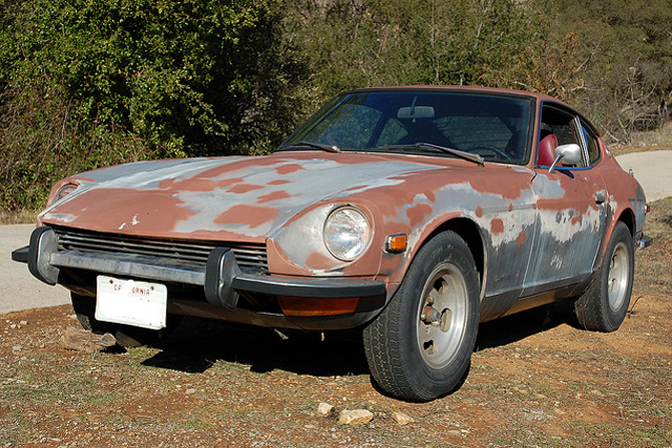 I figured that I could get the car running under its own
power for $1000 (including the cost of the car) and in a month.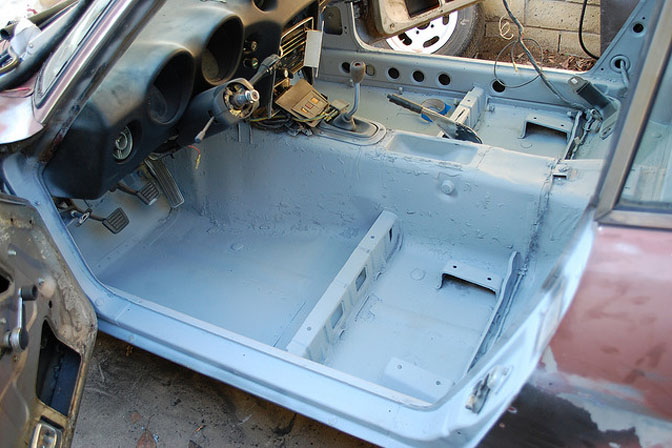 And really, a car isn't a daily driver until you gut it.
Before the month was out I did indeed have the car running under its own power and all for $1078.
 http://www.youtube.com/watch?v=JqB_6PKDJQs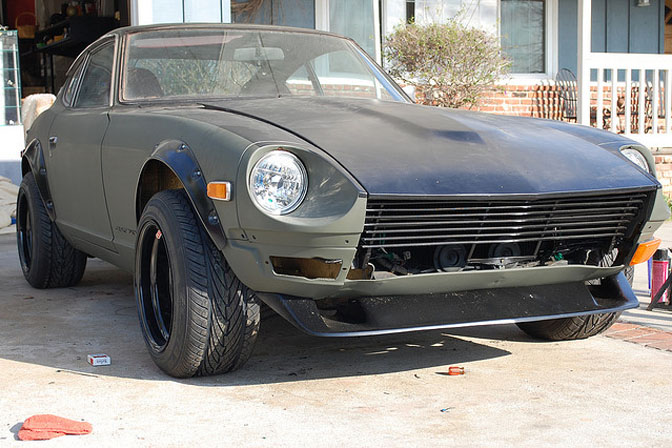 Next couple months had wheels, rattle can paint, lip, and flares.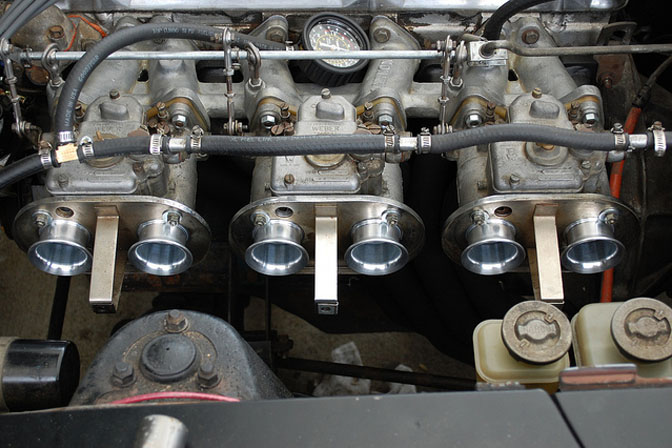 The next few months were spent installing triple Weber dcoe 40s, header,
exhaust, 240sx Megan coilovers, TTT RLCAs…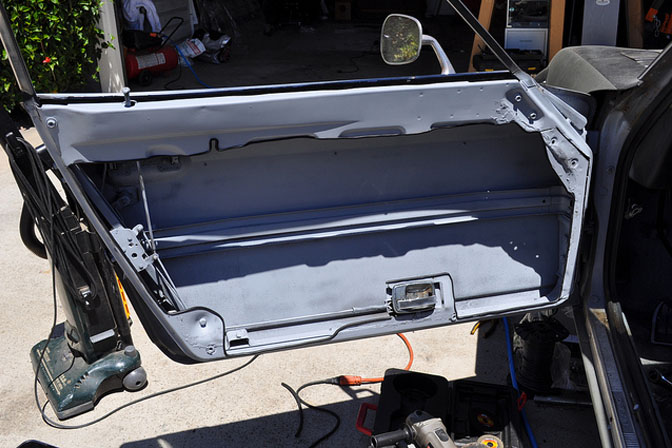 …and gutting my doors.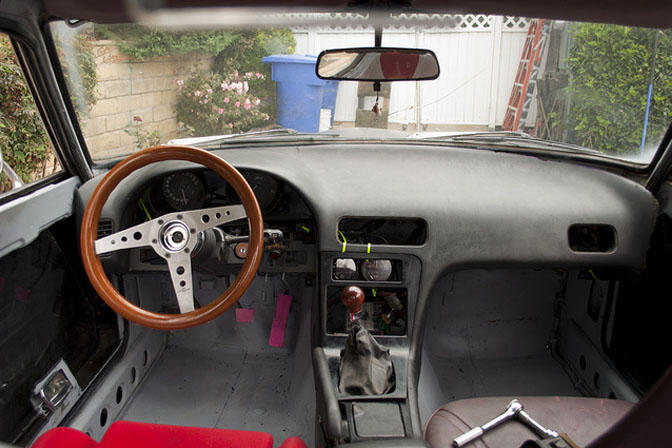 Next few months were spent getting a cheap seat, removing the heater, installing a 240sx dash, along with other stuff that I forgot.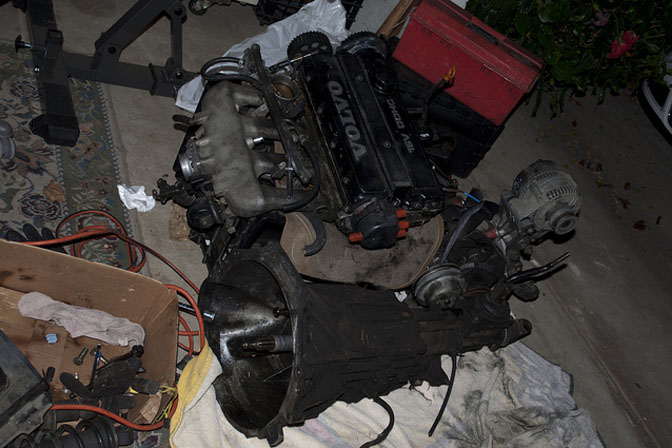 Then in August I decided that I was tired of the L24, and wanted to try
something different. SR20s and KA24s are old news; V8s are fun, but not
really my style; and RB26s are expensive, so I figured I'd do something
no one has done before, install a Volvo b230.16v.T ('94 8v 940 block,
'91 16v 740GLE head, 15g turbo, Ford T-5 tranny) into my Z. It is just
as powerful as an SR, more reliable than a KA, all parts could be found
in the junkyard, and I could sell all of my engine parts to buy
everything for the swap. So it would be essentially free.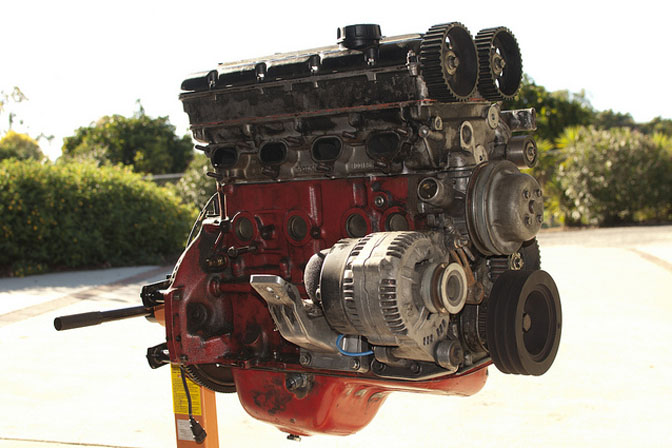 With the help of my local Volvo guru, Josh at YoshiFab, I started to turn my pile of metal into an engine.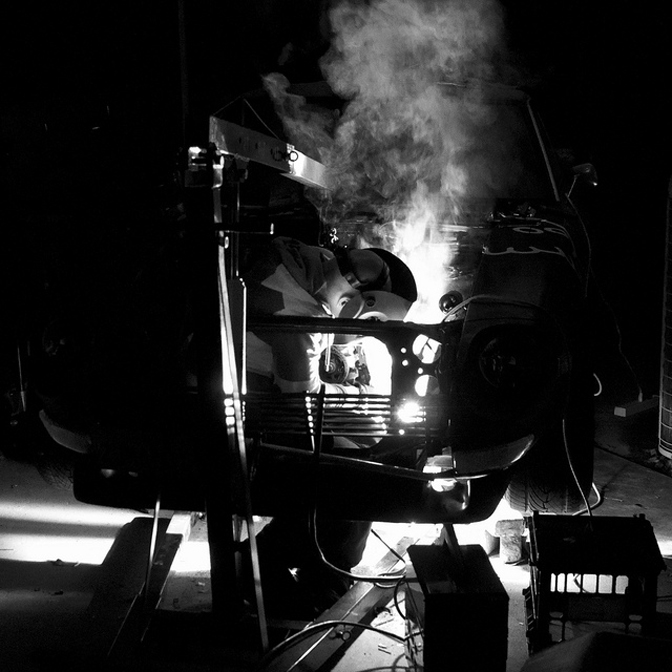 Got a bit lazy and didn't work on the car for a bit, and finally got
back around to it late January. Then had a friend help me make some
engine mounts and we installed it in the car.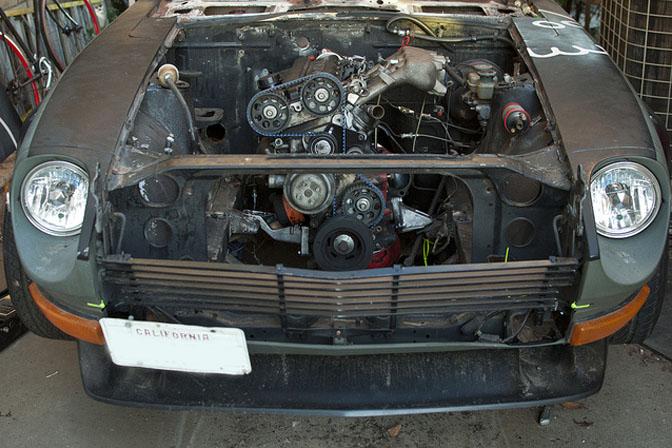 Now it is just the process of re-wiring the chassis and engine, mounting
the tranny; making a new driveshaft and exhaust; and deciding whether
or not a V-mount is really worth the act of turning my hood into an F'nF
hood.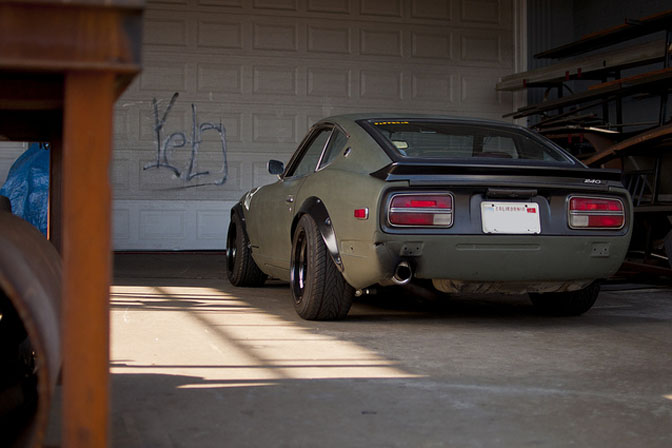 No matter what happens, I only spent a year getting
the car from rolling to running, running to awesome, and awesome to
ridiculous for under $6000.
Full build thread:
http://retrorides.proboards.com/index.cgi?board=readersrides&action=display&thread=73685
http://forums.hybridz.org/index.php/topic/86623-crazyoctopus-1972-240z-build-up-long-first-post/
More photos:
http://www.flickr.com/photos/crazyoctopus/collections/72157623019151162/
 -Thank you kindly
Zach Zupancic, the Crazy Octopus