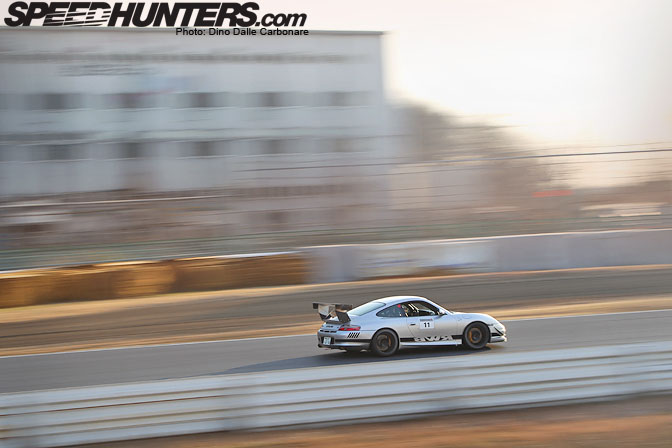 It would have been a great pity if I wouldn't have shared this last selection of shots with your from the RWB meeting that Nakai-san organized last month. With the Tokyo Auto Salon hitting shortly after this track day at Tsukuba I kind of put this final post on the back burner as I tackled the inevitable mountain of shoots that always follow Japan's biggest tuning show. But since it's not every day that Nakai's creations are seen all together in one place I think this post, even if slightly behind schedule, is one that can still be appreciated.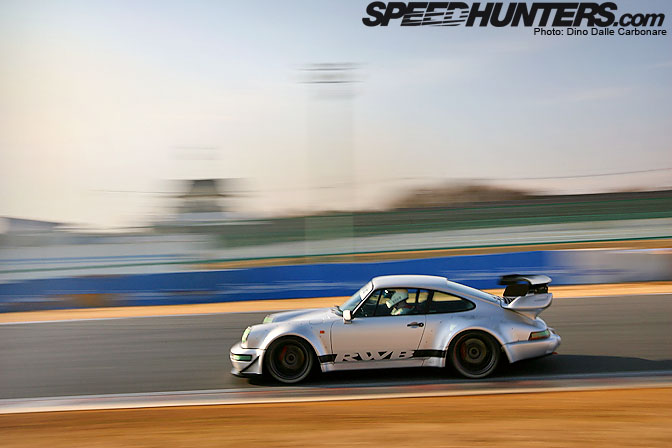 Seeing and hearing these cars rip around a track is quite the experience and I was continuously trying to capture them from every possible angle…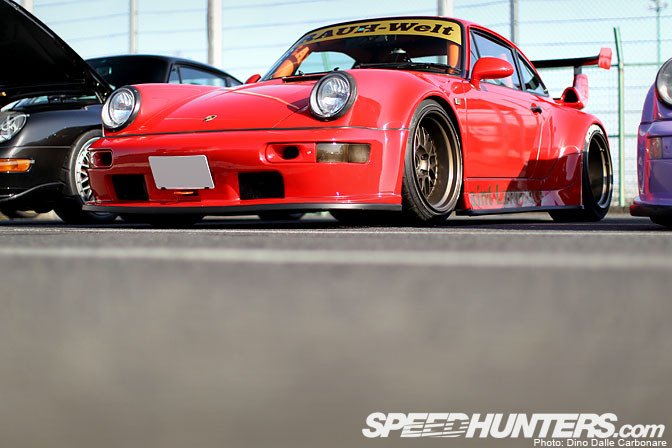 …from the paddock…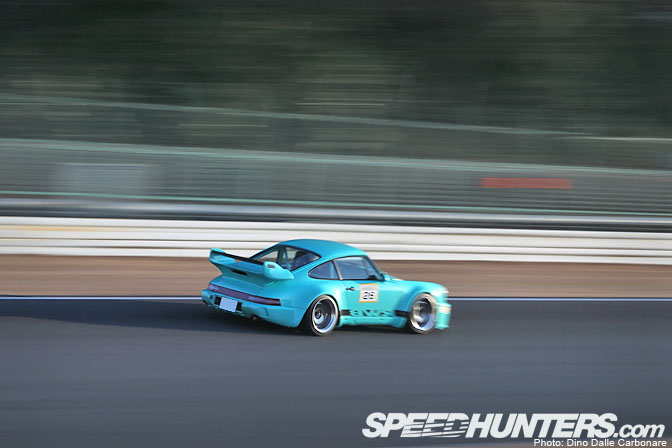 …all the way to the back straight, the fastest point of Tsukuba Circuit.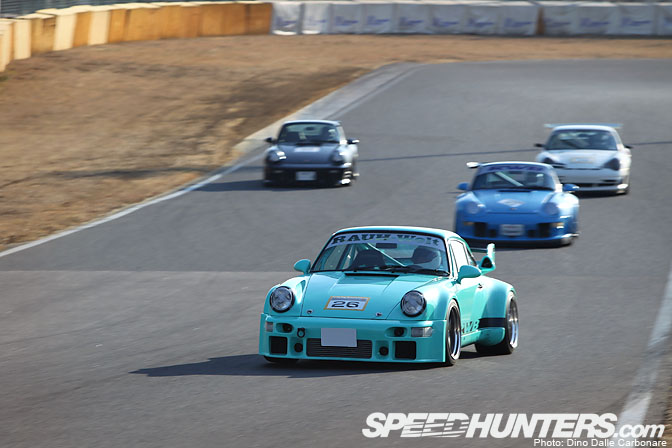 Porsches always seem to have monumental grip exiting the in-field hairpin, and RWB fettled ones with their massive rear tires and increased tracks are true grip monsters. This little group of four is just at the point where you momentarily back off the throttle to enter the right-hand Dunlop kink.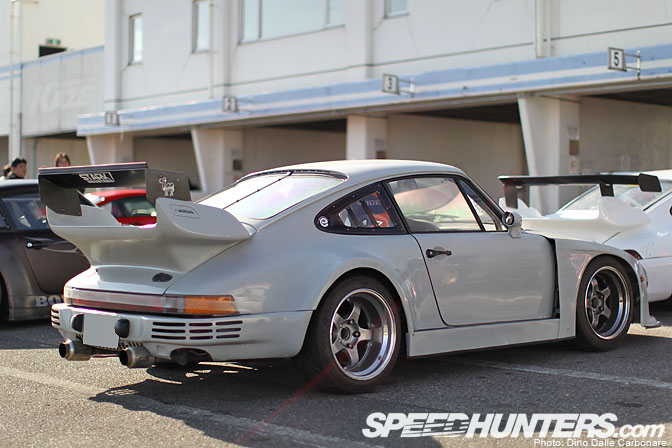 We already looked at the flatnose 930 from another angle…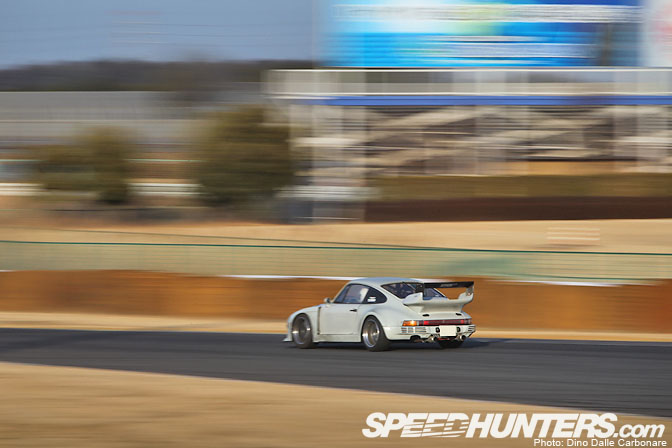 …a truly rare car.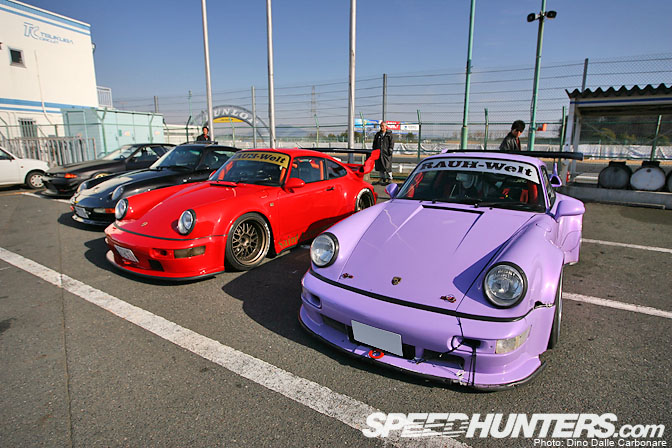 Pick your color!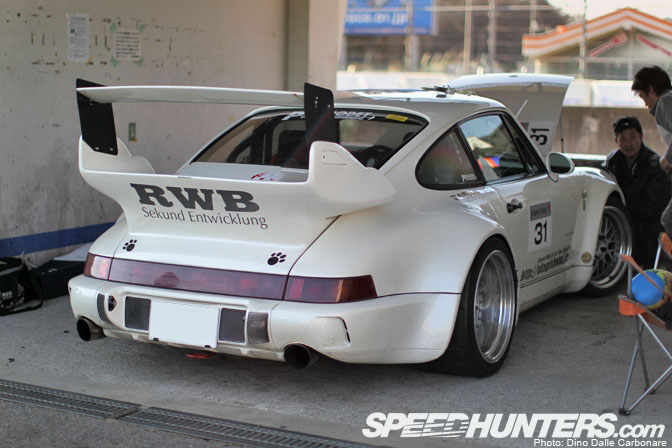 This white 993 was sticking to a more Teutonic look by running BBS wheels rather than the SSR SP1s most RWB cars run.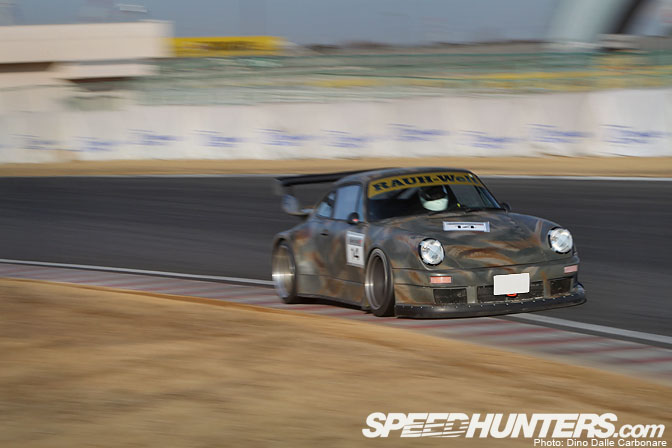 I've got a spotlight on this 930 coming up shortly! It's without a doubt one of Nakai's most unique paint schemes.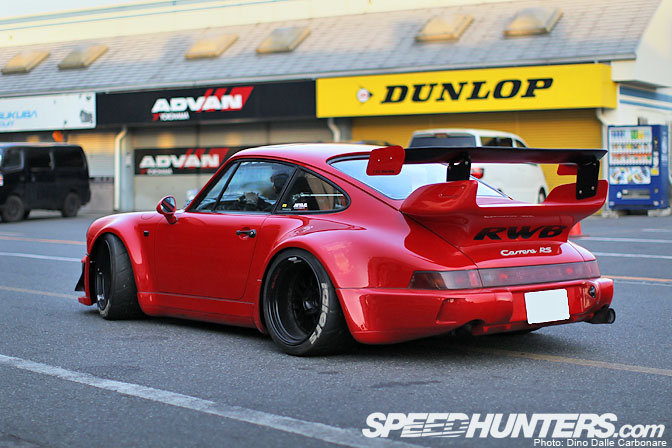 There was something so special about this red 964 RS, yet another stunning RWB conversion…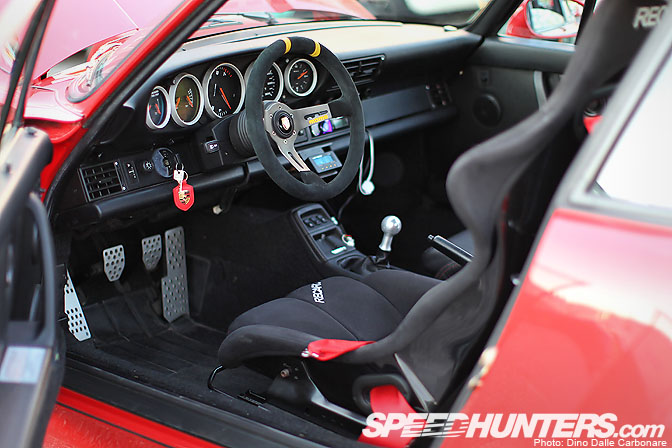 …but one that didn't have any sort of "rough" style that we often see on these cars. It was in fact extremely clean, almost factory perfect on the inside with modern Recaro bucket seats and a deeply cupped Momo steering wheel.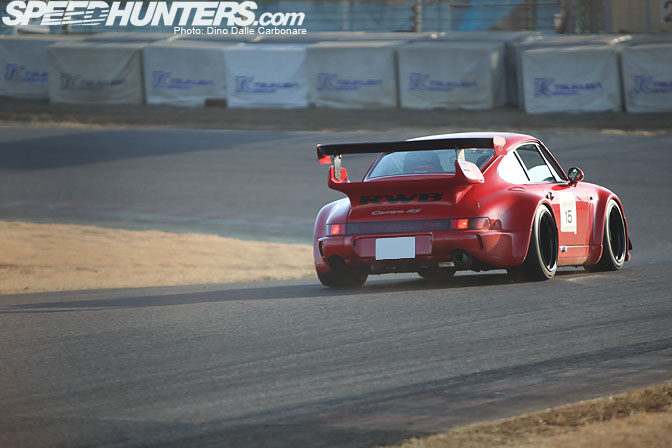 Here it is under hard braking going into the hairpin…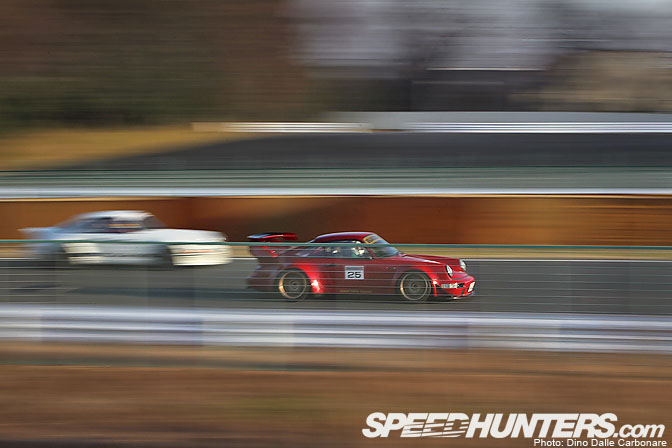 …and then under full speed overtaking at the end of the back straight.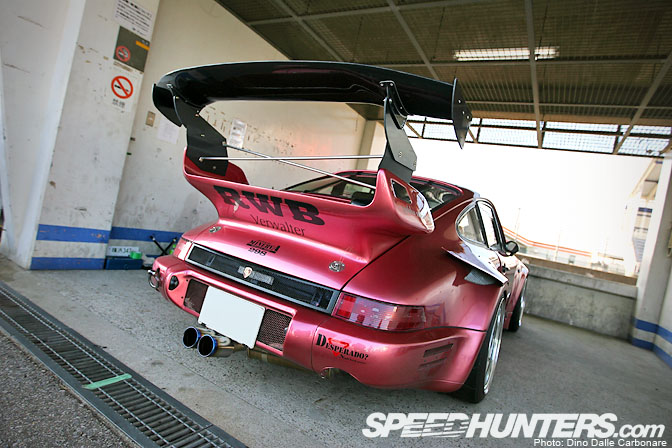 How can anyone ever get enough of rear-ends like this! Check out the bracing bars…guess that massive stacked wing moves around quite a lot.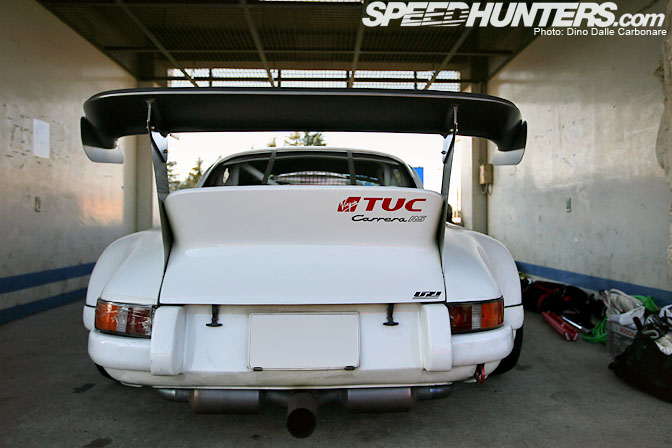 RS like rear ducktail and GT wing!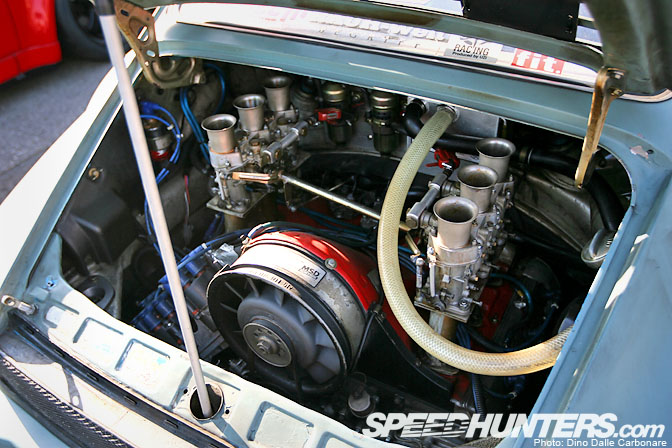 Some of these owners take engine tuning quite seriously.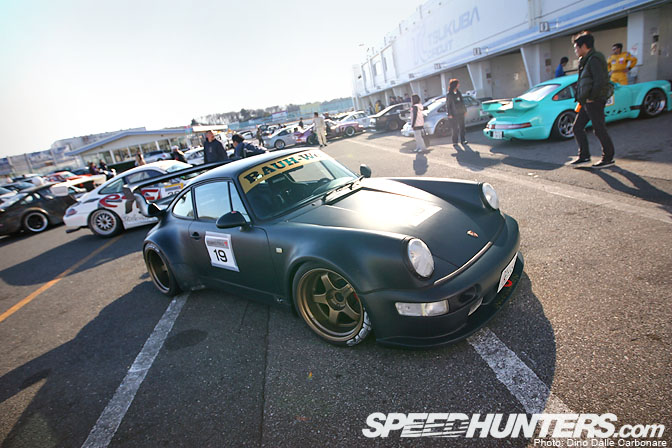 The matte black on bronze is the classic Nakai RWB look.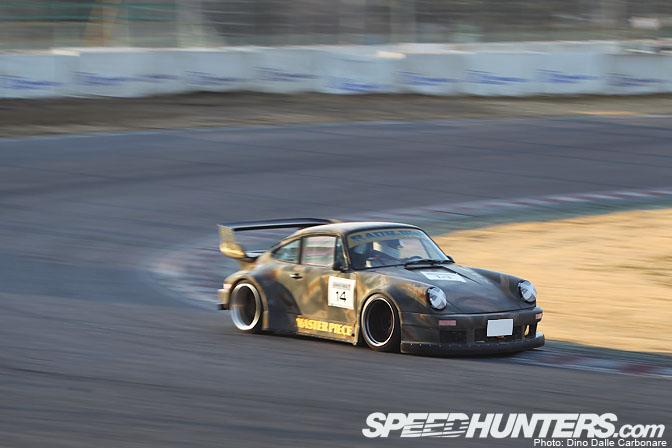 I think the next time we will be seeing a similar concentration of Rauh Welt Porsches will be at some of this year's idlers events. Until then I've got two more spotlights coming to ease the wait!
Rauh Welt Begriff Meet – Part 1 – Moriya PA
Rauh Welt Begriff Meet – Part 2 – Tukuba
-Dino Dalle Carbonare