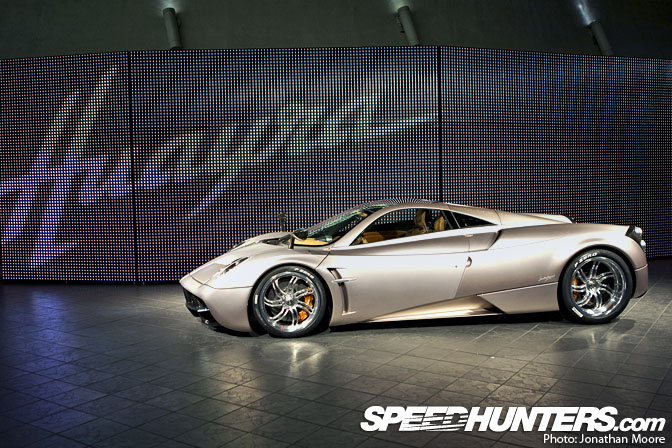 This evening the new (real-life) Pagani Huayra was unveiled by its proud father, Horacia Pagani at the Pirelli headquarters in Milan: 700bhp of screaming V12 clothed in a sublime, hand-crafted body. A million dollars. Plenty of customers. It's another car to add to the stable of extreme Zondas that the Pagani atelier has been creating: and beauty on the outside, beast underneath.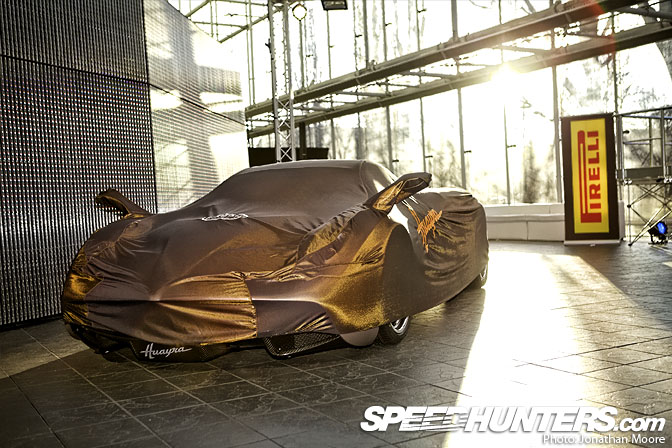 The Pirelli connection comes from the work the tyre company has put in to craft rubber capable of handling the power of the AMG V12 – they're just one of many technical partners that have brought the Huayra to life. The world's media gathered in Milan for the launch: Speedhunters had exclusive access to the Pagani factory back in Modena the day before, and we were able to see the Huayra in the flesh – before the wraps came off the car for everyone else today.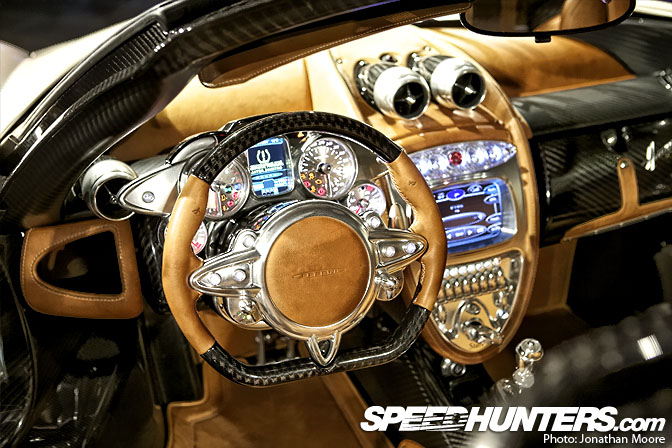 The car is a riot of detail: from the sci-fi dashboard to the intricate rear exhausts and suspension, the Huayra is a masterpiece of design – I'll take a closer look at the car in a following story.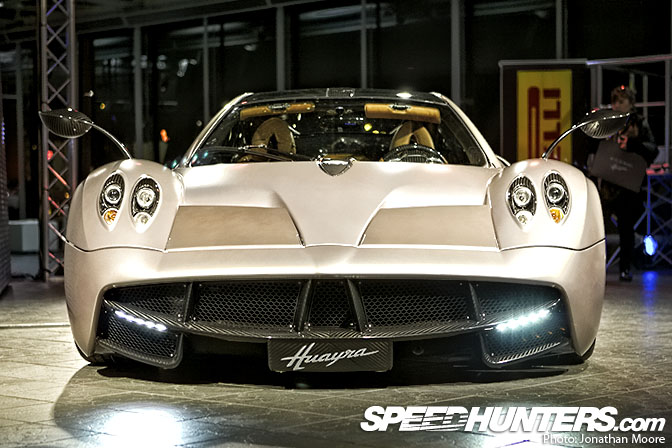 Even though I'm never going to be one of the few people who will be lucky enough to drive the car in real life, the good thing is that I was able to at least get behind a virtual wheel, as Shift 2 was running on X-Boxes at the launch! Even Mr Pagani himself took a quick (literal) spin in a virtual version of his own creation. I think he's going to stick to the real thing though…
Jonathan Moore