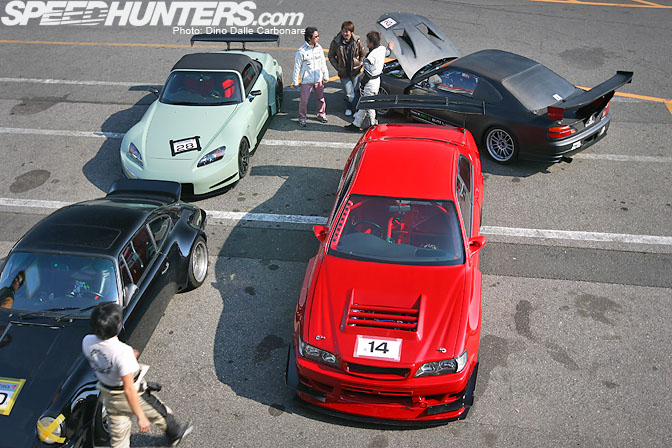 With so many great time attack cars participating at the recent Omega Oil Soukoukai, some of the not-so-extreme vehicles often tend to get left out of the coverage. In this final post I will try to concentrate on rides that may not be record breakers, but are just as impressive and very much part of the whole grassroots scene.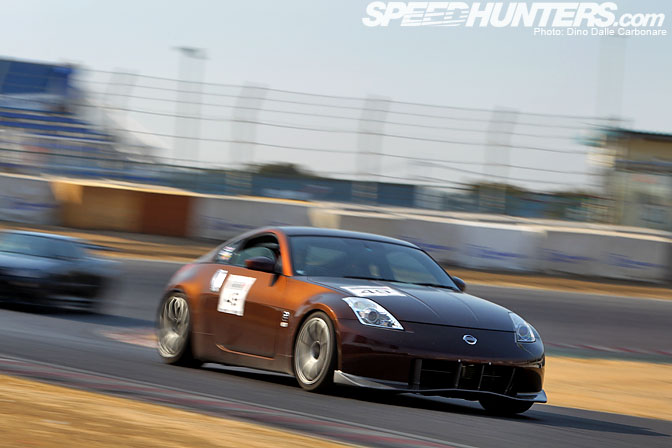 The 350Z continues to be a popular car for anyone wanting to have a great time out on track. You can't go wrong with a torquey V6 and FR layout. This has to be one of the coolest limited edition colors ever offered for the Z33.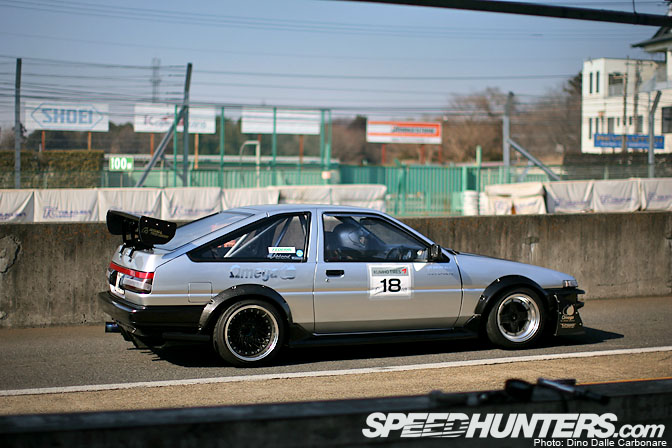 AE86 comes in an impressive variety of flavors in Japan, but properly built grip-machines like this always look the best to me.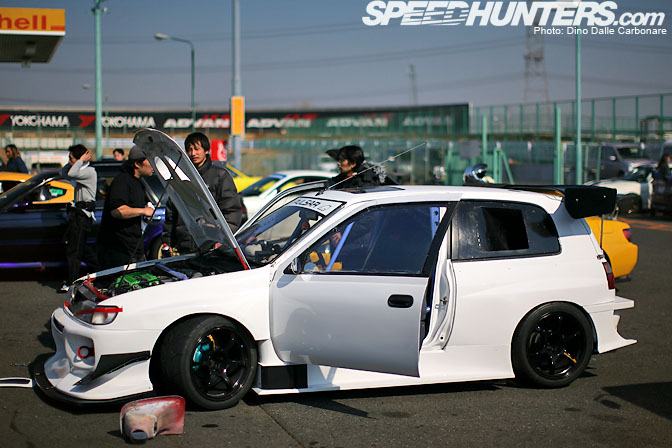 I know everyone wants to see some more pictures of the previously red RNN14, an unmistakable car with those massive intakes on the side windows that cool the trunk-mounted radiator.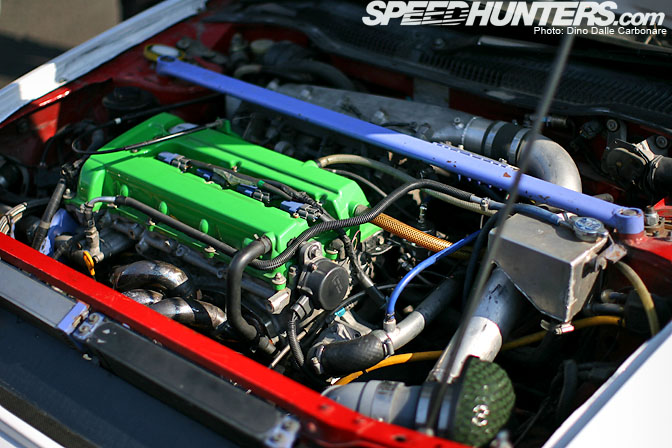 Things under the hood are much the same as when we saw the car at last year's event, only the pink spark plug cover seems to have vanished. Just like on Suzuki-san's Scorch S14 the SR20DET powering this car has been mated to an SR20VE NEO-VVL head that helps give optimal response thanks to its variable valve timing and lift.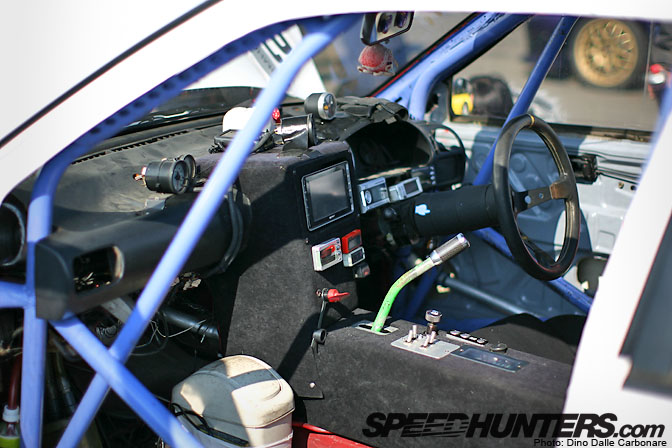 Things are pretty spartan inside with a complex looking roll-cage and a custom center console and transmission tunnel. I didn't notice until looking at this picture but judging from the gear lever shift pattern cut out into the tunnel it looks like it could be running a sequential transmission. It's just a guess obviously…anyone know if there are any sequentials for transversely mounted SRs?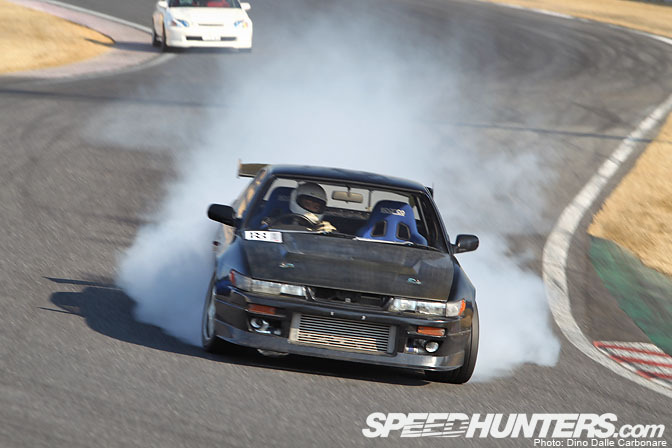 Cold track and cold tires!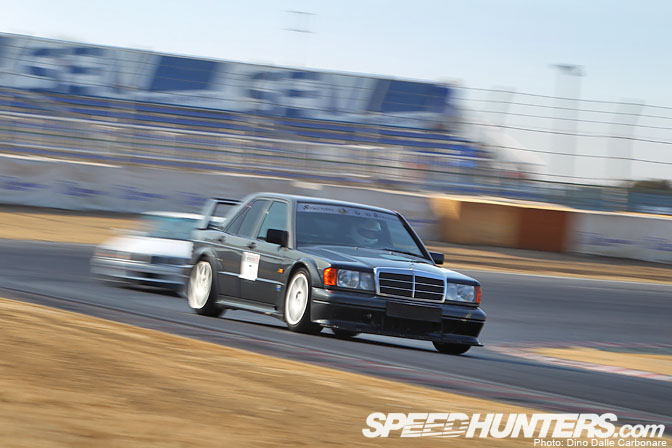 The 190E 2.5 16V Evo II out in action. Forever one of the great classics.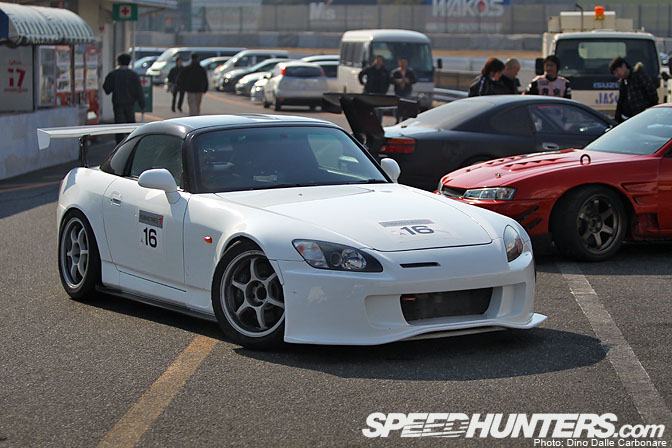 S2000s are a guaranteed blast on track so it's not surprising the paddock at Tsukuba always seems to have tons of them at track day events.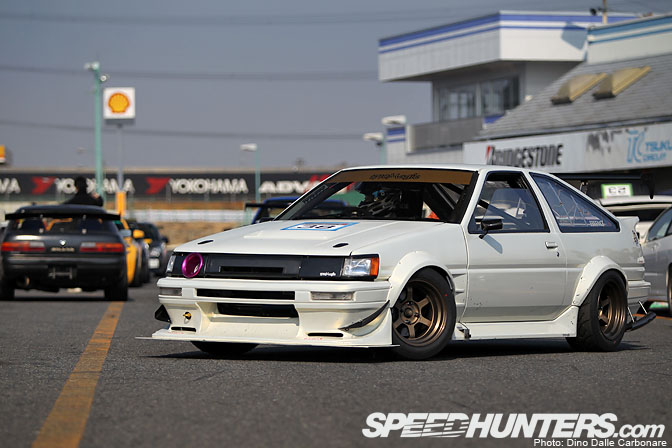 Last time we saw the 1710 Magic Levin it was running SSR Formulas but I have to say I'm really digging the bronze TE37Vs with matching bronze windscreen banner.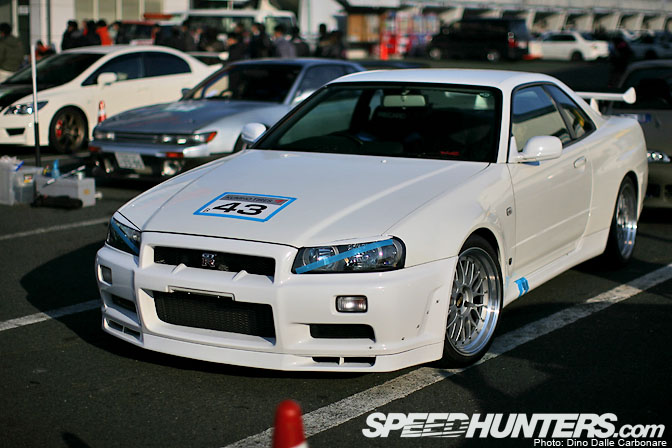 Gotta give some love to GT-Rs! Great to see a few R34s at the event…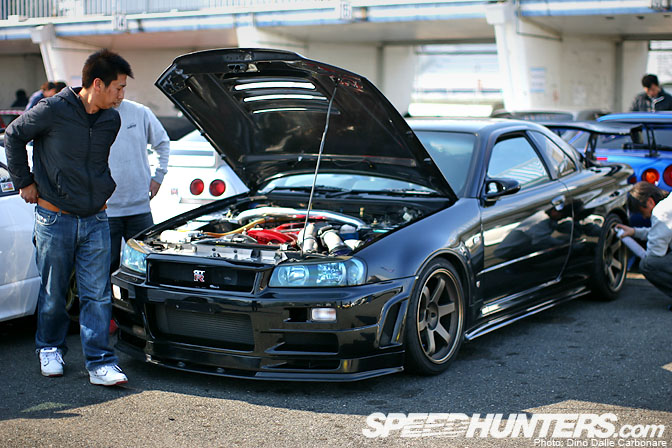 …like this 600HP Auto Bahn example, but surprised more R32 and R33s weren't present.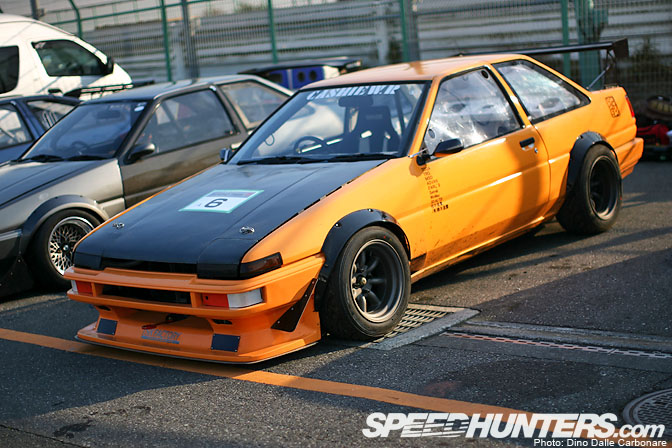 Another AE86, this time orange flavored with Watanabe's on the side.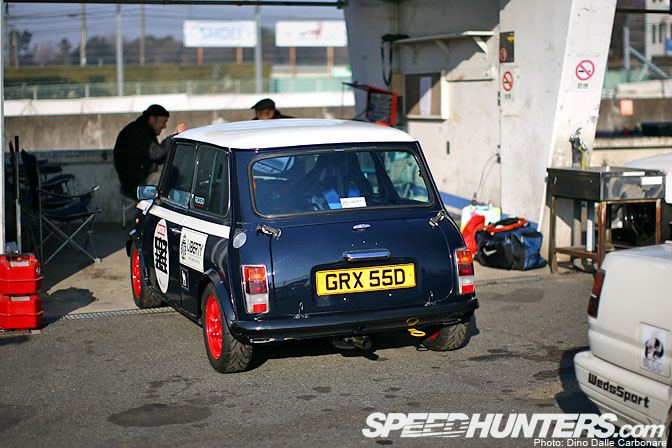 It would be wrong to ignore those that prefer to hit these soukoukai days with non-Japanese cars. I did a double take on this one! Believe it or not but it's actually quite common to see imports running license plates from other countries and have the regular Japanese plate on top. They even sell them at places like Autobacs!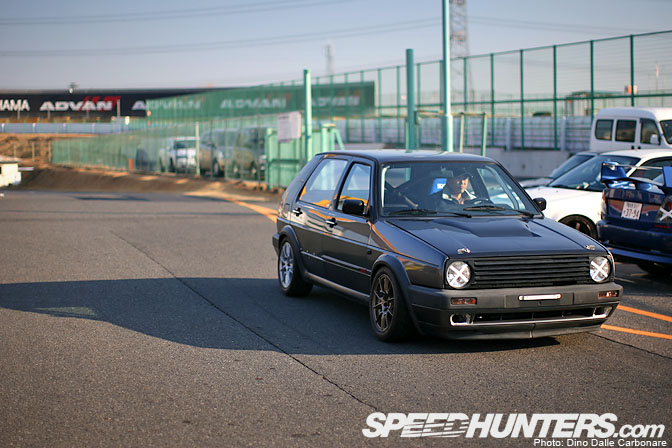 Gold MK2 with a very nice stance. Never underestimate cars like these!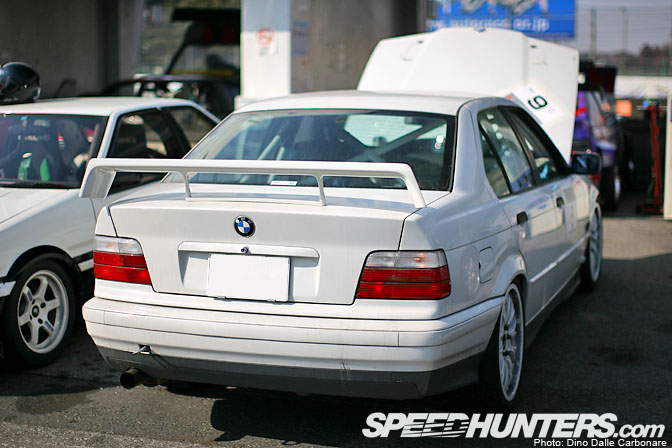 It might just look like a regular 4-door 320i with a curious aerodynamic add on…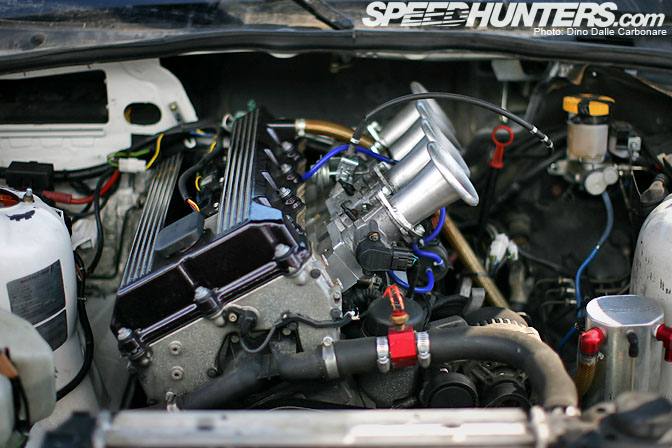 …but not from the other end of the car! This thing was a screamer out on track!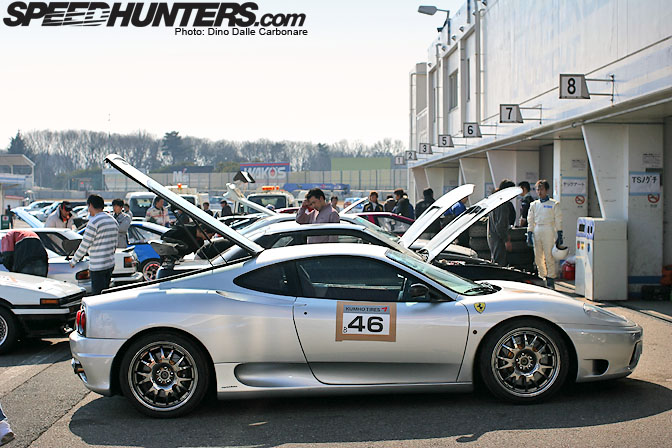 The best time this Watanabe Engineering 360 got was a 1'07″044. If you checked out the spotlight on the Fighter Engineering Cappuccino this should give a good idea of just how fast that little orange Suzuki is!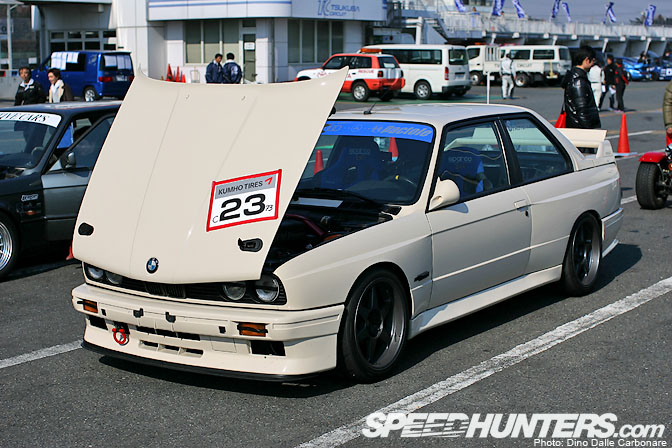 E30 M3s just ooze character from every single body panel.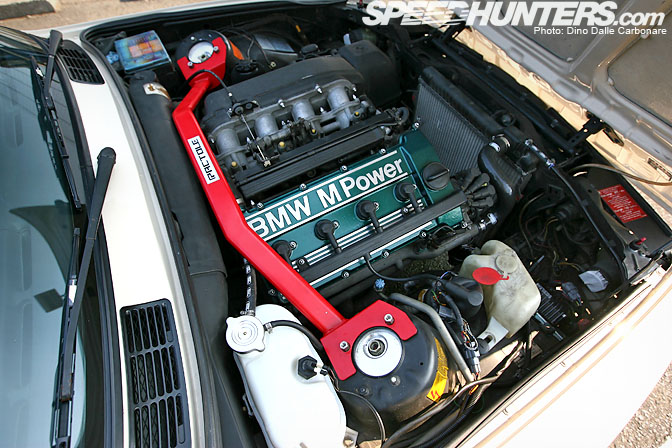 It all looks stock under the hood…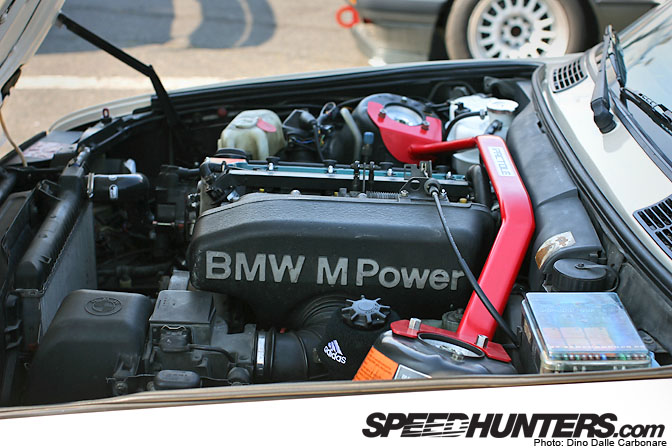 …but enough from factory to have a lot of fun with. I'm currently waiting for a very special E30 to be finished before bringing you a cool feature.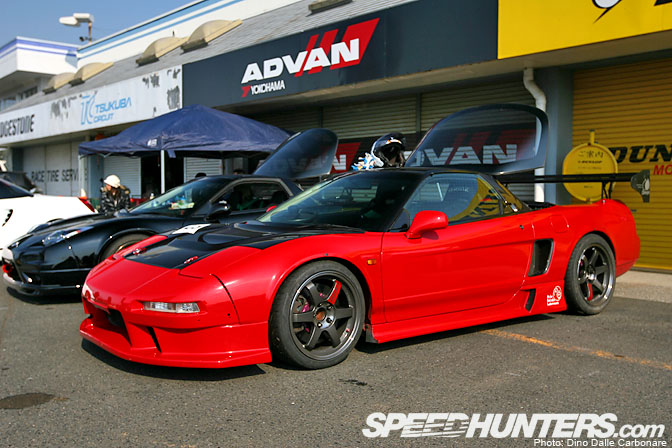 TE37SL spotting continues…this time fitted to a stunning NSX.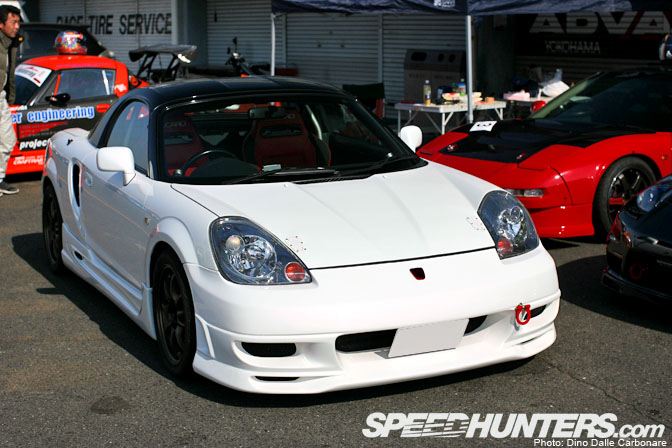 I know the FT-86 is getting closer and closer so Toyota is in every enthusiast's good books, but I still can't forgive them for ditching the MR-S/MR2, ending an era of affordable mid-engine sports cars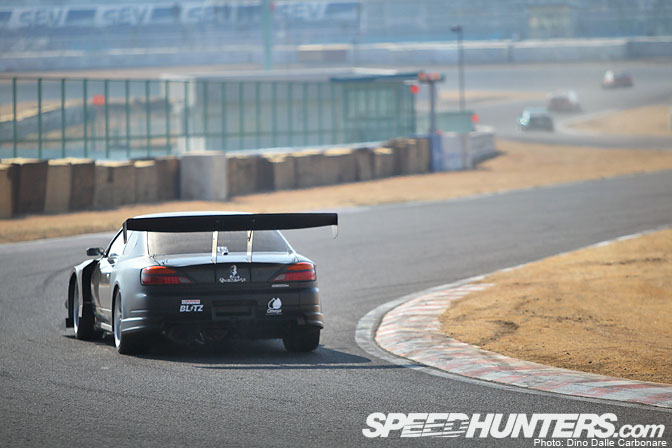 That's it from the Omega Oil soukoukai.  Next up is the final round of Battle Evome…so this grassroots time attack theme isn't exactly over yet!
-Dino Dalle Carbonare