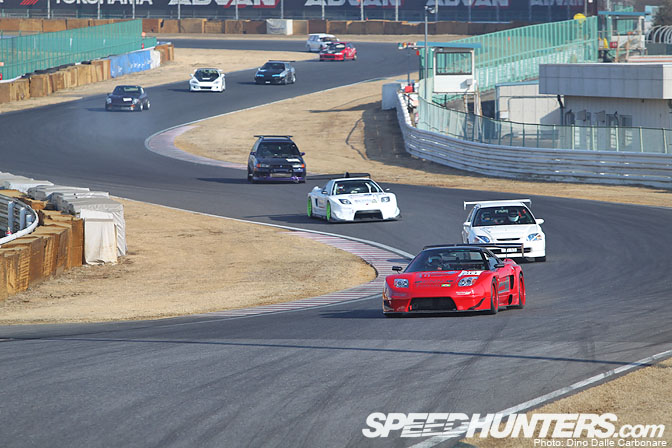 It's been a very busy couple of weeks for the grassroots time attack scene here in Japan, and of course Tsukuba is at the center of it all. So let's get back to the Omega Oil soukoukai and after that take a look at this past Sunday's final Battle Evome event, where Suzuki-san's famed Scorch S14 ended up snapping a conrod and ending his attempt at a 54-sec lap! All of you downunder that were hoping to see his car at the WTAC this August, don't worry, he is building a new engine!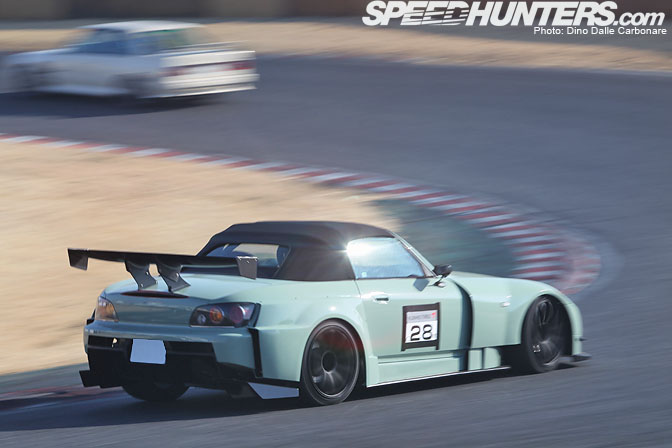 And talking of Scorch racing this stunning Amuse GT1 kitted S2000 was driven by Takemura-san, the owner of the famous tuning shop, aesthetically one of the nicest cars at the event.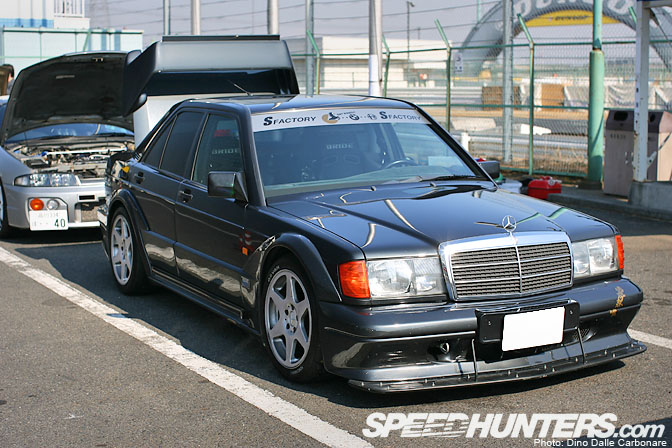 It was great to see some imported rarities like this 190E 2.5 16V EvoII…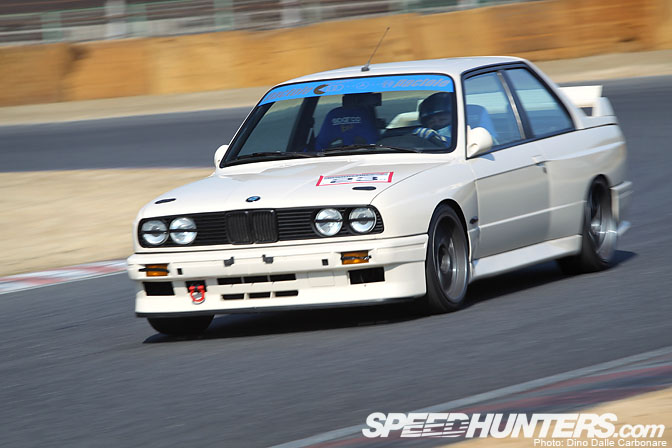 …and a couple of pristine E30 M3s, the above a street legal tuned example…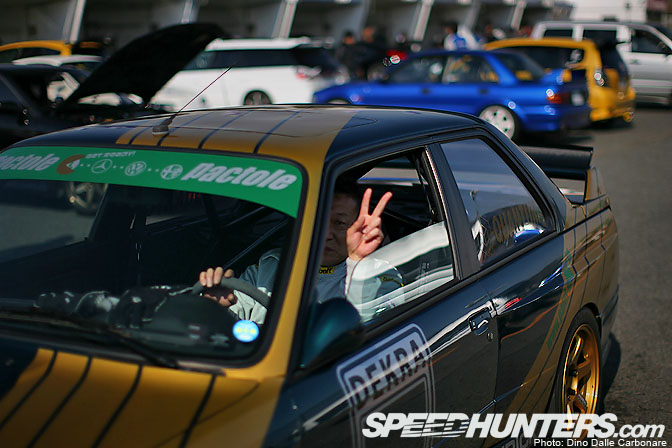 …this one more of an outright race car!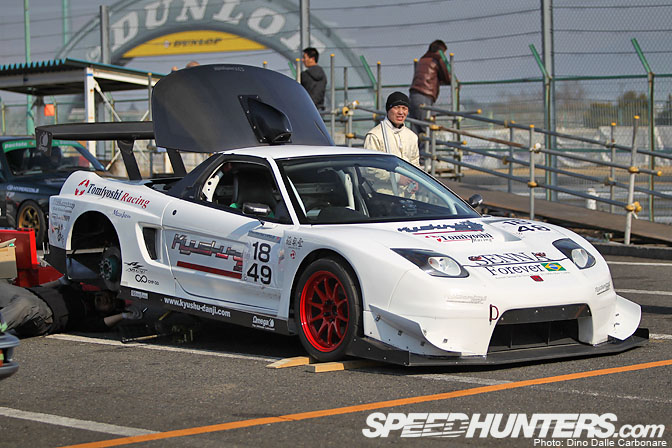 Don't worry there is a small spotlight coming on the Kyushudanji NSX, after its recent amazing performance at the BE-circuit meet I think it really deserves one!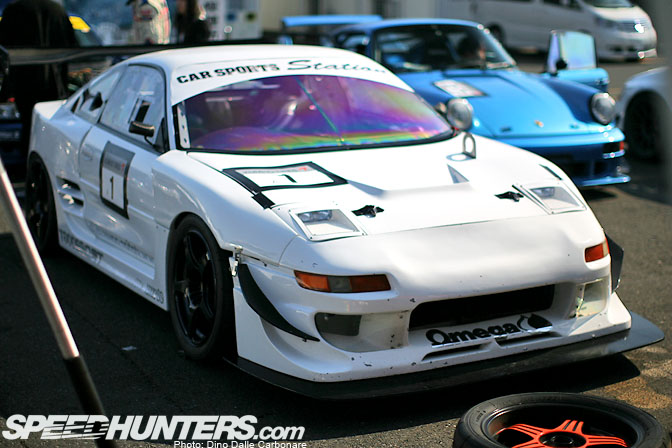 Last time I saw the owner of the Car Sports Station SW20 he was building a high-compression 4AG in his garage up in Sendai! He built this entire car himself…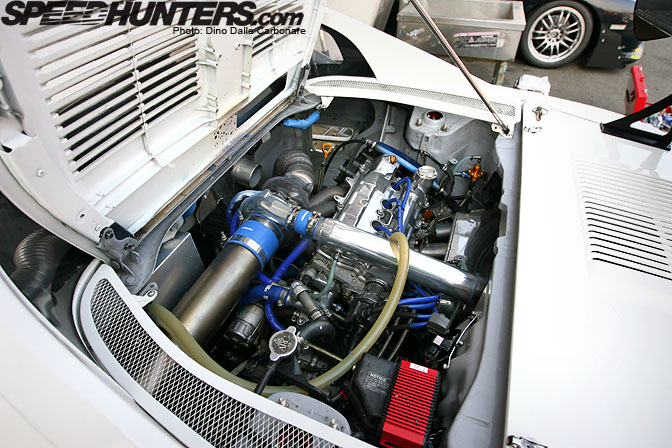 …including the engine. Best time of the day for him was a 1-minute flat. Looked quite a handful out there!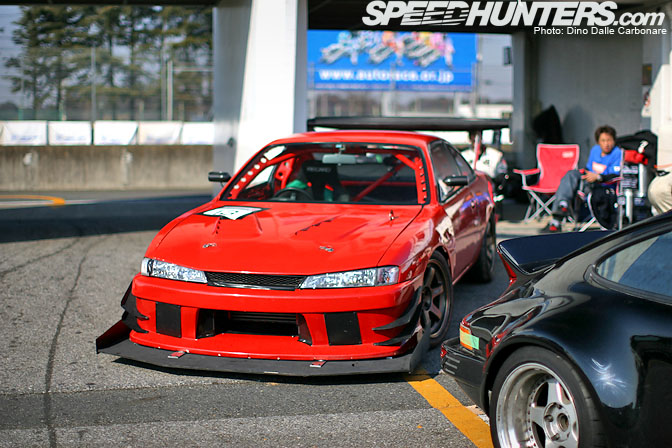 Possibly the meanest looking S14 on the planet, the Exceed Moat Silvia.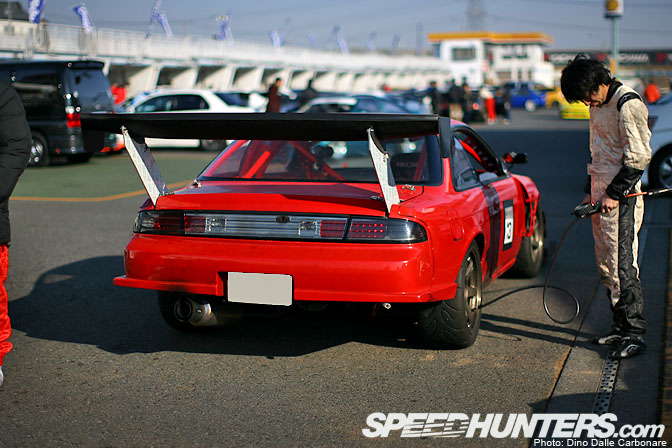 Here is the owner and driver doing final tire pressure checks before heading out on track. Like Suzuki-san he was also out for testing, rather than outright record braking, managing a fastest lap of 58″449! Slow pace indeed!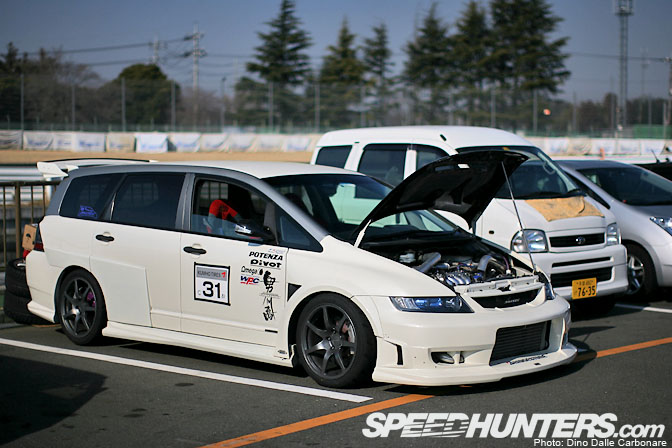 It was great to catch up with Takero-san from Takero's, the creator of crazy Honda Odysseys just like this one.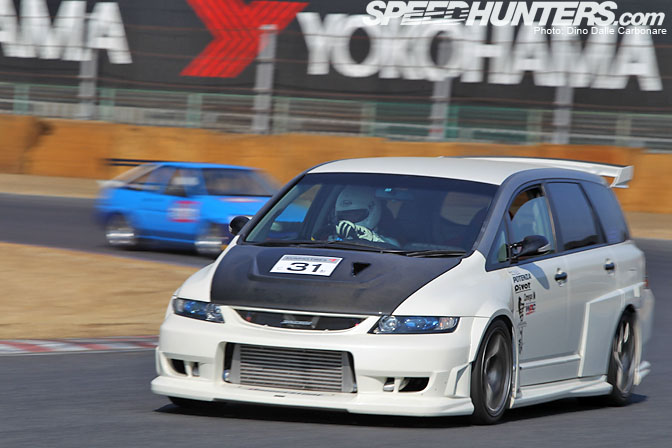 It wears a complete widebody kit and under that carbon hood is a turbocharged 2.3L VTEC engine good for well over 300 HP!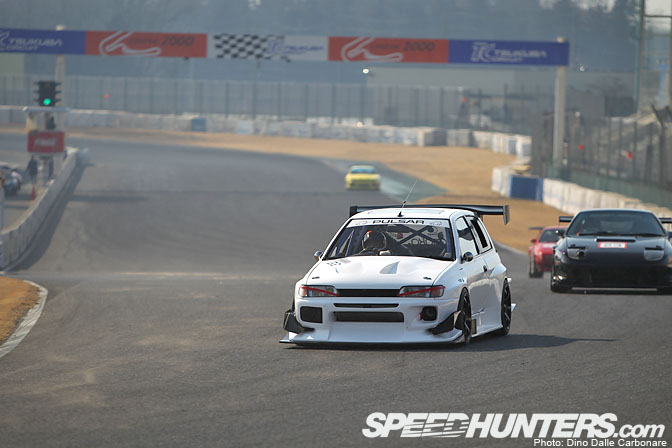 Everyone's favorite Pulsar GTi-R managed a best time of 1'01″297. I don't think this small 4WD beast could be more aggressive than this!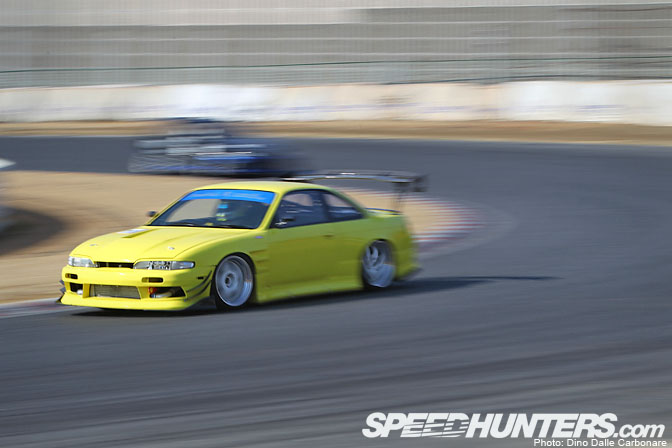 For the owners of these cars this is nothing but a hobby, but like most things of this nature in Japan…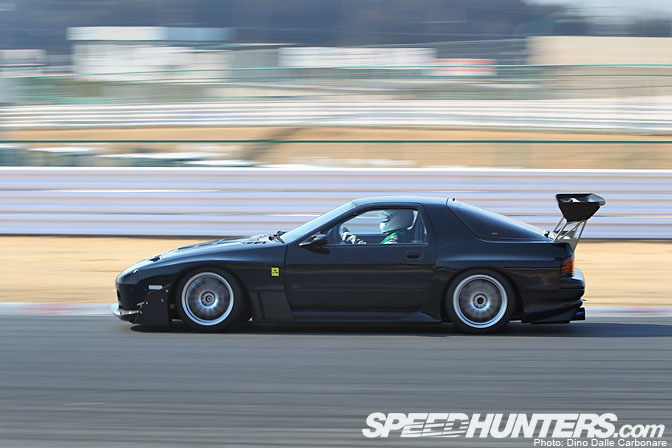 …hobbies usually turn into obsession when passion enters the equation. Which is great for us of course, as we all get to see these incredible cars driven hard on track.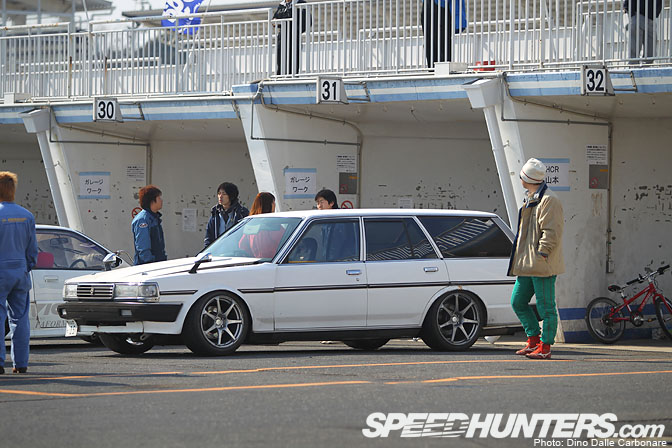 MarkII wagon, just to be a little bit different from everyone else. Love it!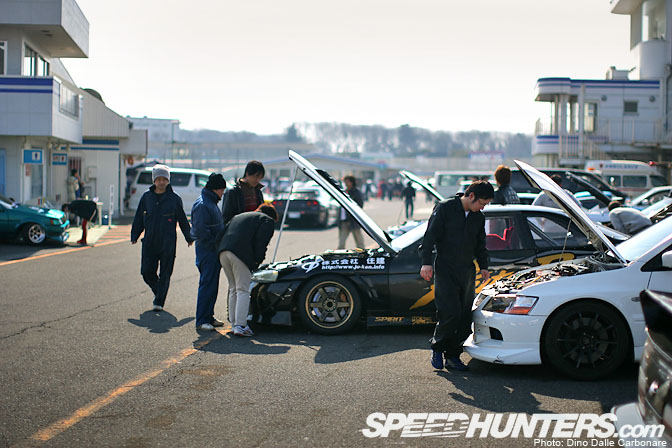 The paddock was a concerto of idling engines as cars were either cooling down or warming up.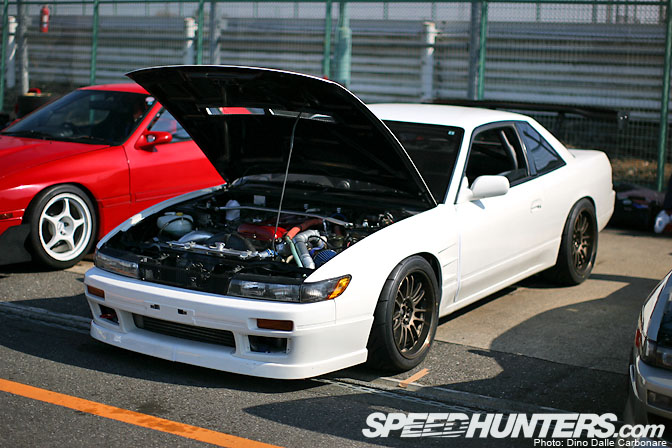 A grip-spec S13, a very rare sight these days, but one which is extremely welcome. You drifters out there, stop destroying these cars, there aren't many left!!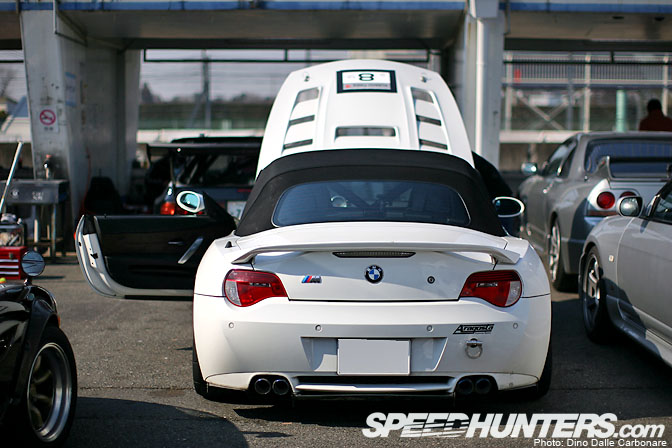 Variety aplenty was the order of the day.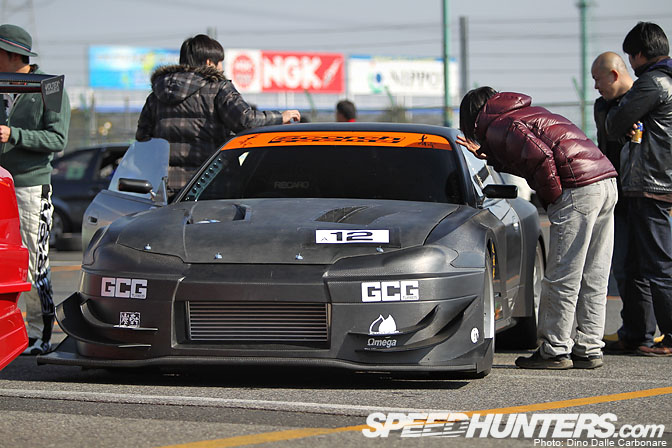 Suzuki-san's car is always a magnet attracting most of the people in the paddock over for a quick look…or two. Aesthetically the dry-carbon body is almost finished, on top of the new fenders a set of side skirts are also in the making, then will come a dry carbon rear bumper. Of course now, after this Sunday's unfortunate engine-failure, the looks will have to wait until the new engine is built.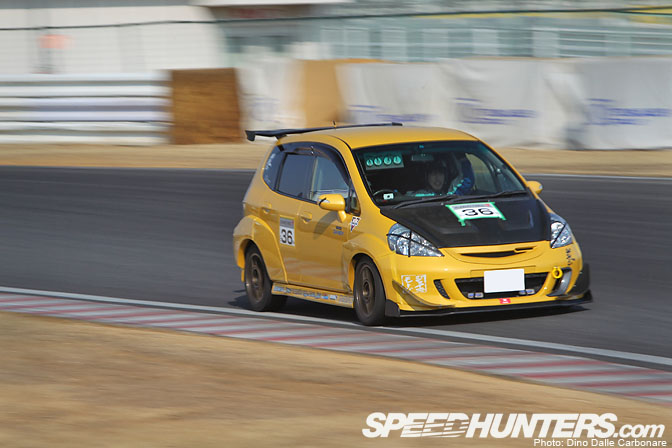 J's Racing kitted Fit…check out the passenger hanging on for dear life!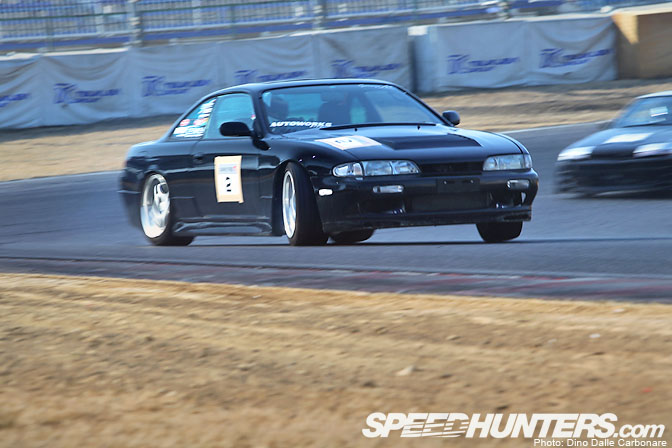 Pepino-san attempting to grip.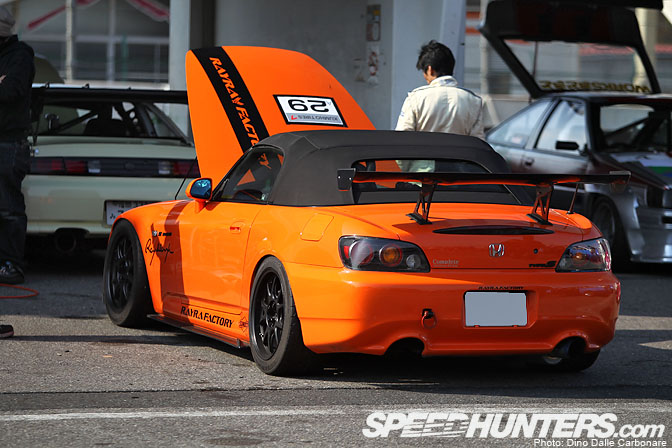 Still can't believe Honda has no intention of coming up with a successor for the S2000. Imagine what they could do if they had a real good crack at it!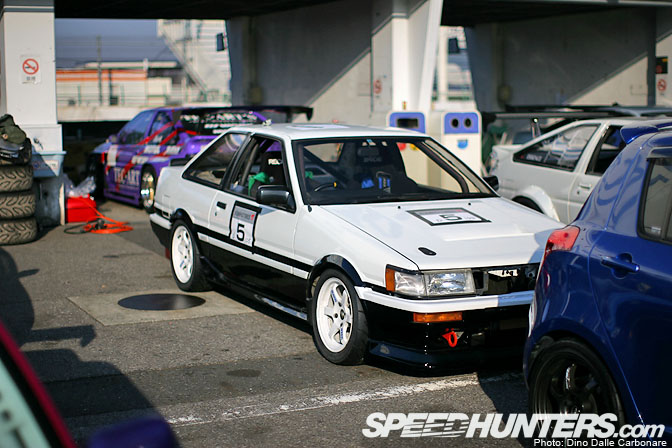 At least Toyota are giving it a good shot with the FT-86…you can't forget your history right!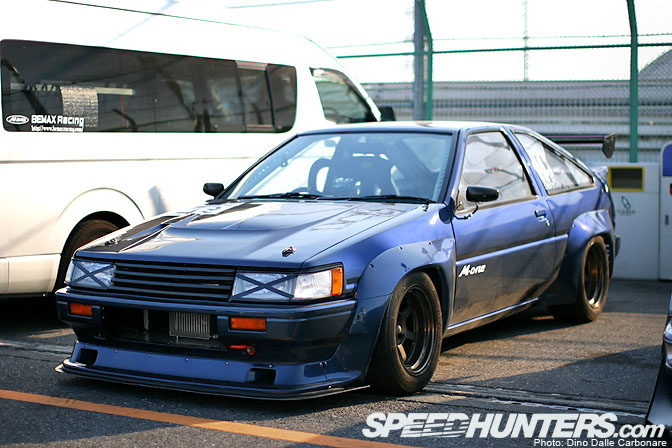 AE86 perfection.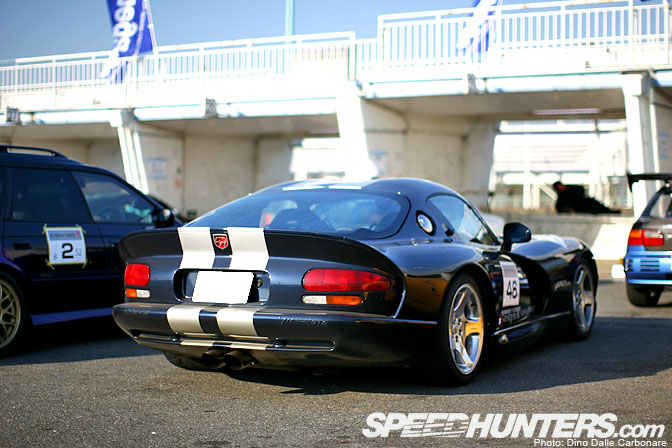 I never actually got to see this Viper driving on track but it was good to see at least one American car present.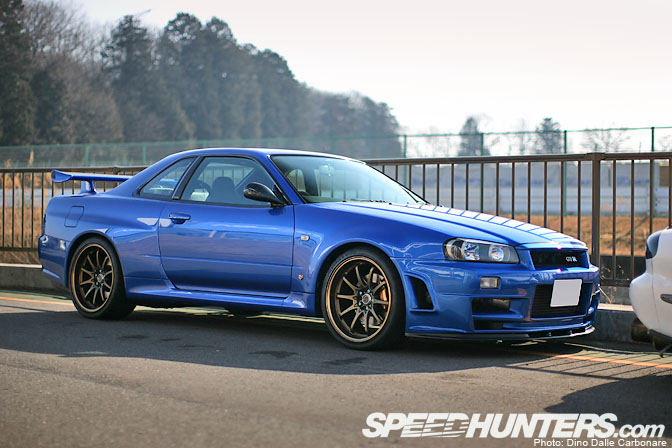 With such a stunning sunny day it would have been a pity not to drive the GT-R to the event. I almost wanted to take it for a blast up on Mt. Tsukuba in the afternoon but I had no intention of getting stuck in Friday night traffic…so that blast will have to wait!
Don't miss the spotlights that I've got coming up next!
2011 Omega Oil Tsukuba Soukoukai
-Dino Dalle Carbonare