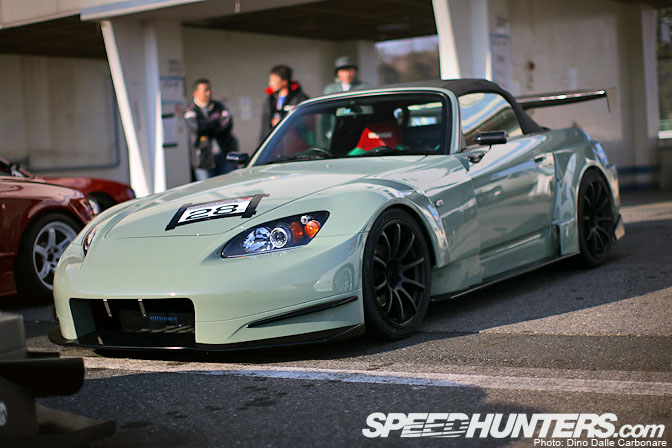 Man I love Japan. If you think that covering high-profiled events, jam-packed with famous demo cars would give you exposure to the best the JDM has to offer you would be so wrong. I was reminded of this last Friday when I was completely blown away by the turn out at the Omega Oil organized soukoukai event in Tsukuba. I mean seriously, look at the cars in this post! Imagine being surrounded by such time attack goodness…I didn't even know where to start from! And to top it all off most of the participants from the Battle Evome series were there too so it was truly grassroots grip at its best!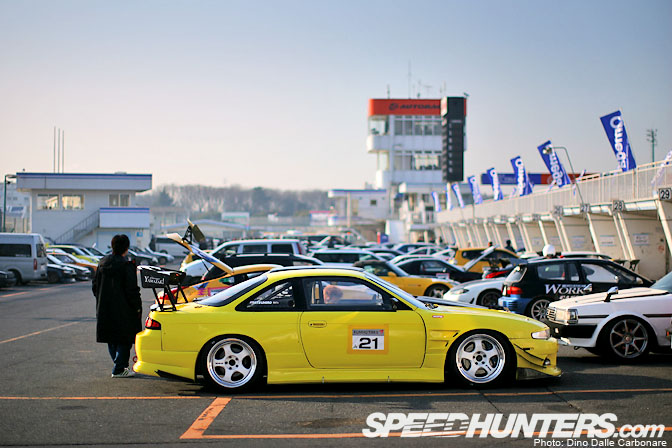 The key with these events is to get there as early as possible as the quietness of a yet unopened track lingers over the paddock, as amateur drivers begin prepping their cars for the day ahead.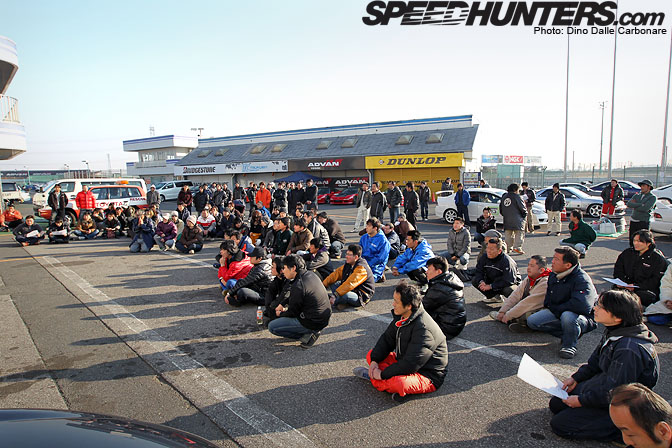 Omega Oil has been organizing days at Tsukuba for a while now, attracting some of the best cars in the Kanto area. Before the sessions begin drivers are given a short briefing on general guidelines on how the day will be split up and the way one should behave on track.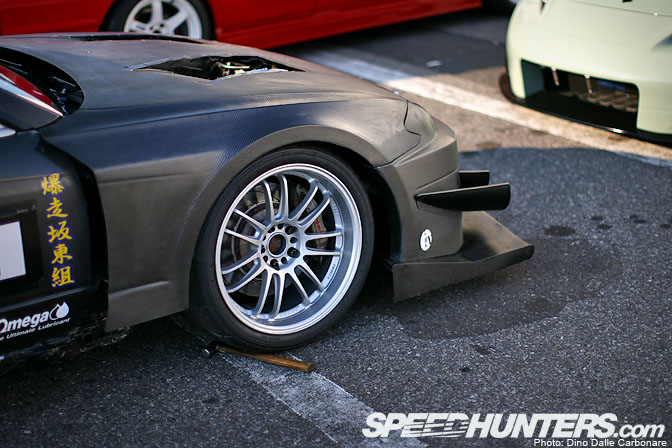 With cars like the Scorch Racing S15 sitting a few meters away from me I didn't hang around at the driver's meeting long, as I wanted to get a closer look of the upgraded bits like the dry carbon fenders and roof.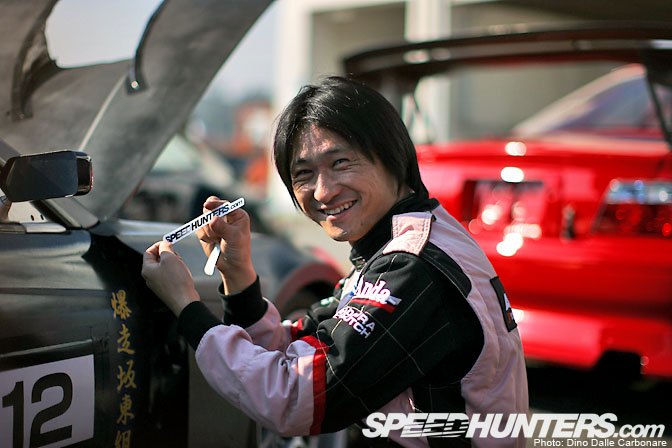 Suzuki-san spotted me looking over his car so came over for a chat. I mentioned it looked almost perfect, but really needed some extra stickers!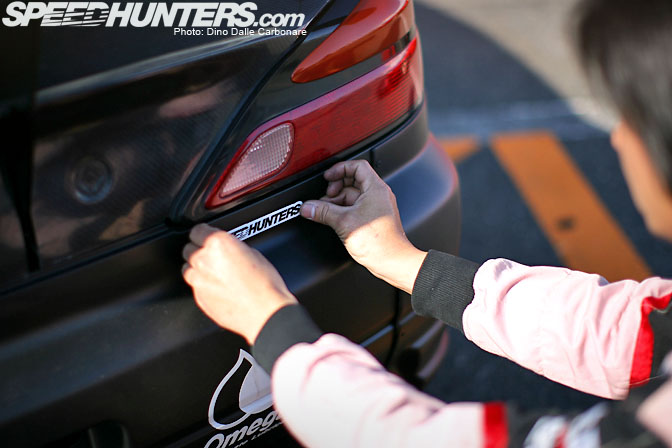 Even one in the back! Very cool! Thanks Suzuki-san!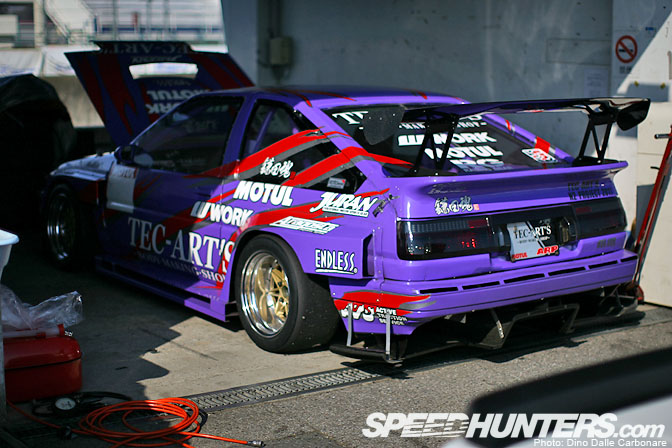 A few pits up I noticed that Tec-Art's where there too with their N2 beast! Not sure how regulations work at these events but I always assumed slick tires were banned…I guess the rule doesn't apply to AE86s!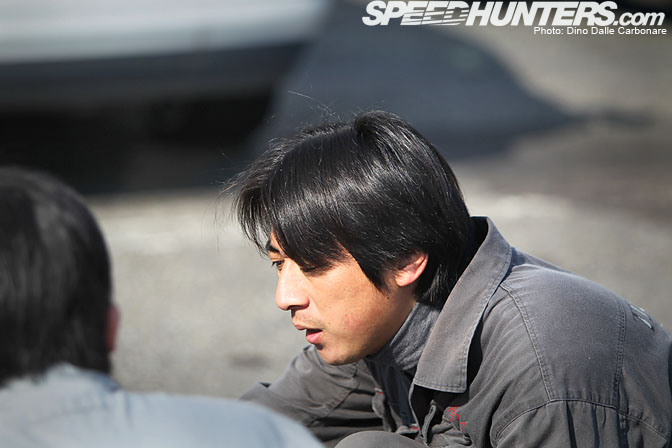 Here is Kamata-san of Tec-Art's giving some advice to a fellow hachiroku driver.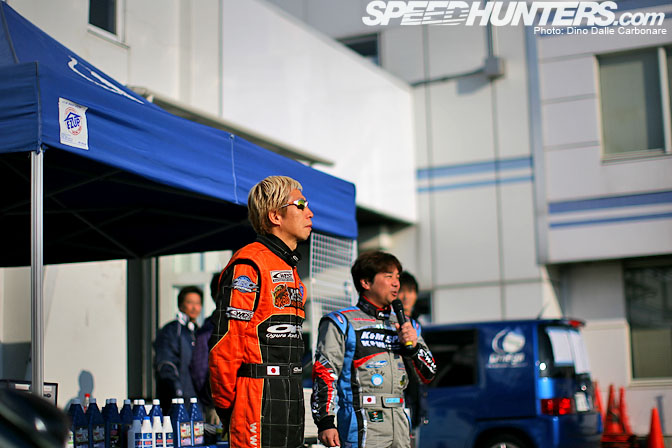 The event was certainly bigger than last year and Omega Oil even brought in two pro drivers for free tuition. What a great idea!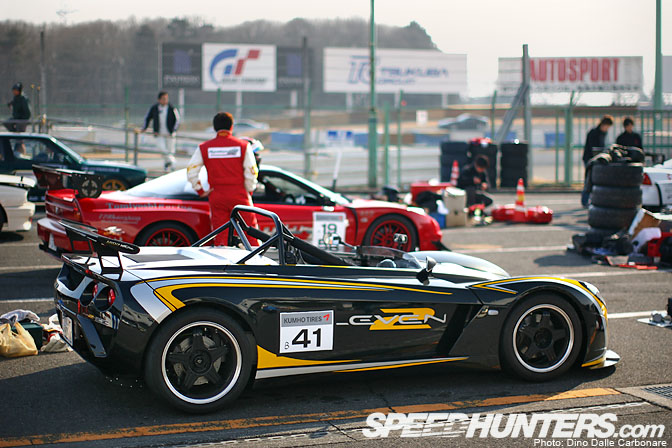 The great thing about these kinds of track days is the selection of cars, most are pretty extreme track-oriented toys…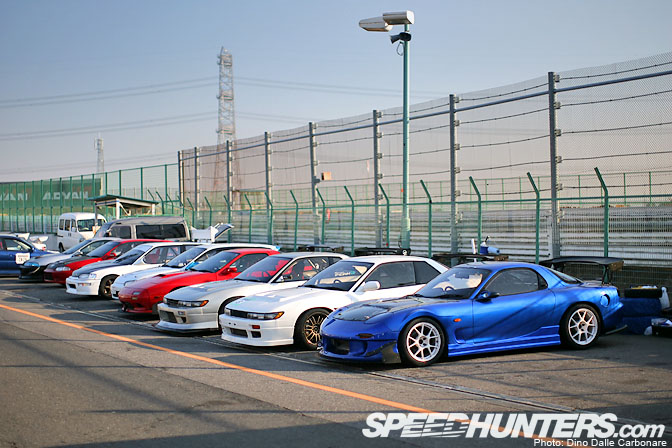 …while others modified street cars.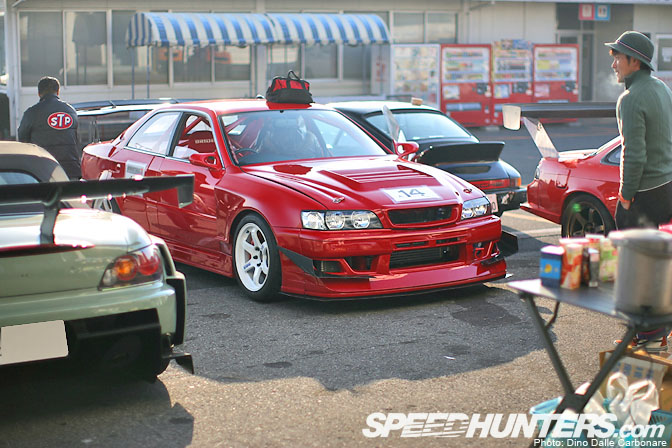 The Traum SR20-powered JZX100 Chaser is looking so much better without all the stickers it once used to run.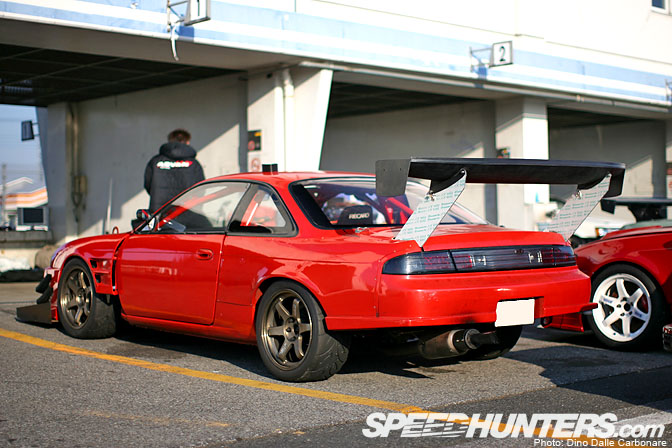 One of the Exceed Moat S14s was also there. Check out the wing stays cut from regular home-center aluminum sheets! Ingenuity and cost cutting at its best.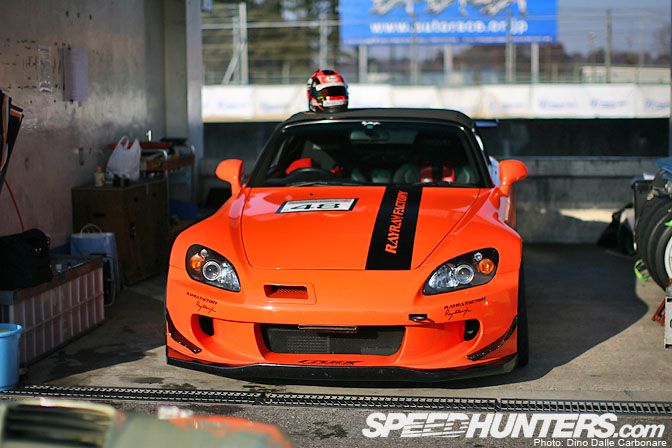 This is a car that was totally new to me, a Rayra Factory built S2000. Loving the 911 GT3 RS color scheme.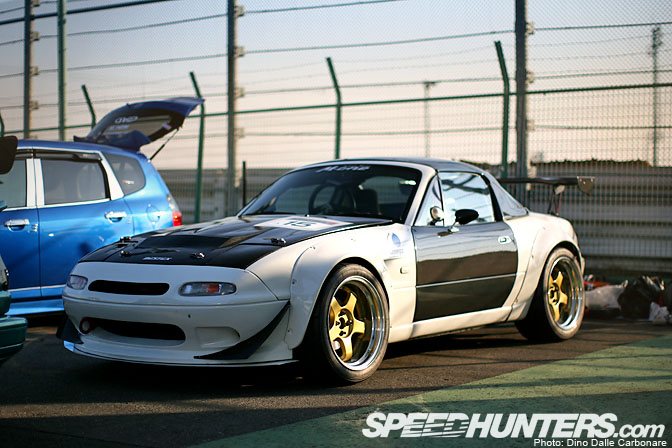 Now that is what I call pumped arches!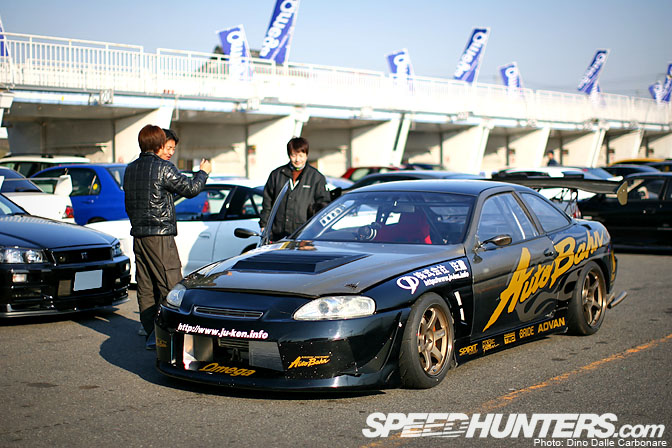 The Auto Bahn Soarer time attack machine, a car we will be taking a closer look at very soon. The owner and driver wasn't there to brake records or anything but more to have fun. His semi-slick Advan A050s were pretty much worn down offering little grip. I saw him power out of the first corner in second gear with cold tires and he left two thick black lines 20 meters long. 800 HP will do that.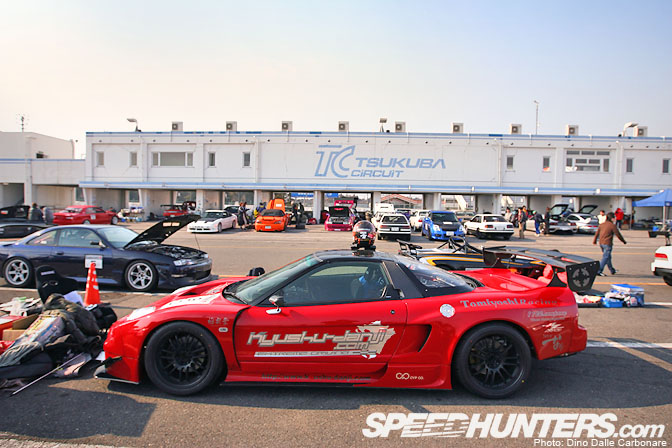 Kyushudanji was there with their two NSXs ready to get some practice for the Battle Evome meetings they participate in. In fact the last one of the year is this coming Sunday so it will be back at Tsukuba for me.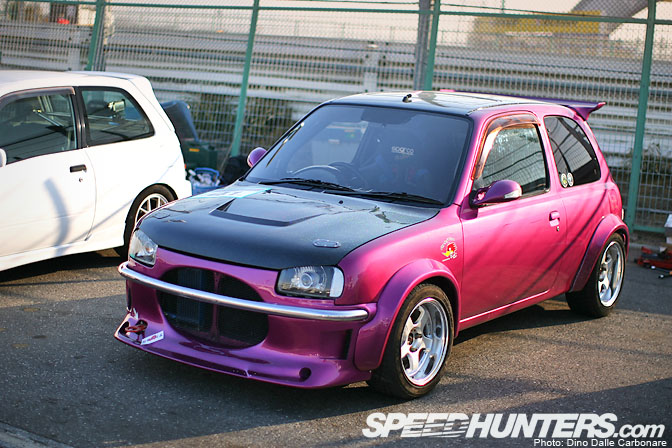 You really do run across some wildly unique cars at events like these! The K11 March is a car you often see but not quite done up like this one. The oval gaping mouth is very Tommy Kaira!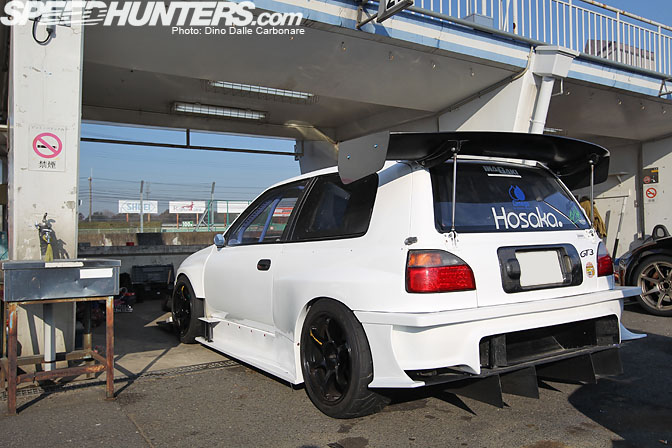 Remember that crazy red RNN14 Pulsar GTi-R we saw at last year's event…well it's now white and looking even better!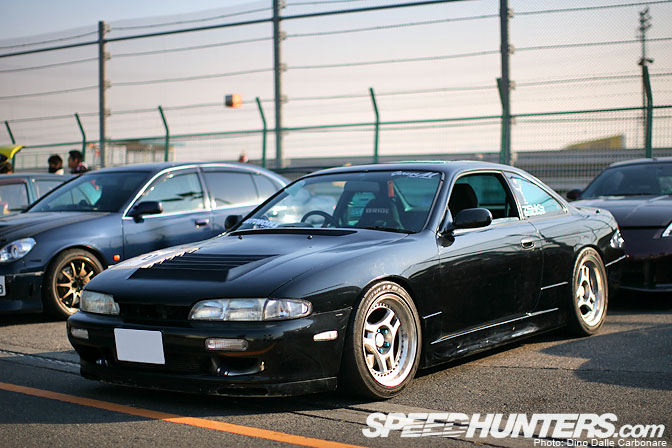 French car journalist JC Pepino of Autoworks magazine came all the way down from snowy Sendai to take part in the event with his zenki S14. JC can usually be found terrorizing drift tracks in Tohoku but was in grip-mode at Tsukuba with a set of sticky Neova tires.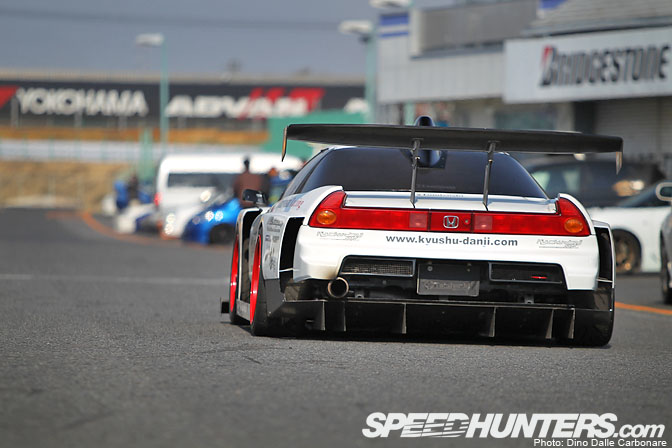 NSX awesomeness.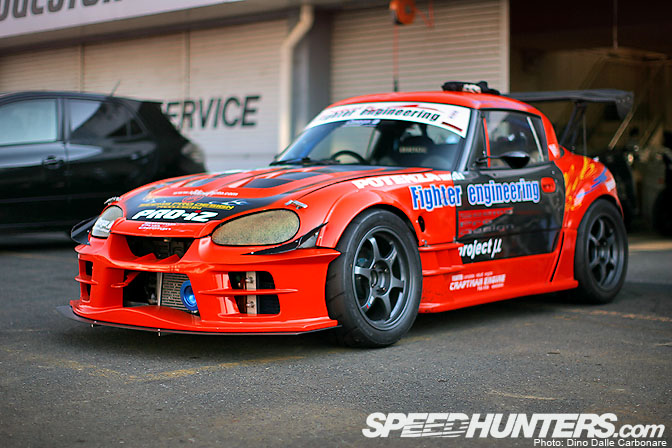 You really can't get more Japanese than a modified Cappuccino! This lightened, widened, stroked and highly boosted kei-beast was built by kei-car specialist Fighter Engineering and develops well over 200 HP! These things used to crank out 63 HP from factory!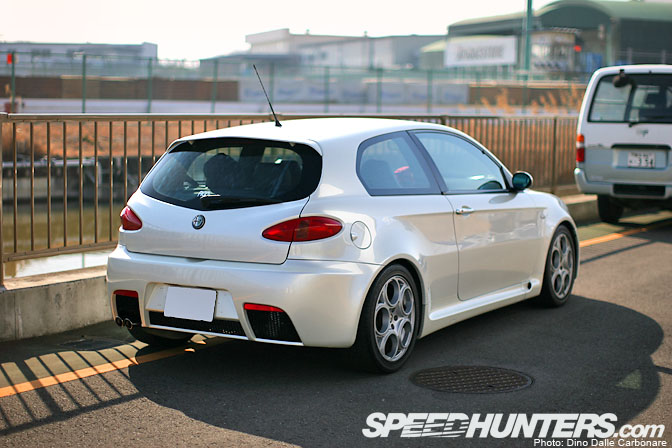 This Alfa Romeo 147 GTA wasn't participating in the track day, I just spotted it parked a few cars behind my R34 an it just looked so nice sitting lowered with the stock wheels appropriately spaced. The JDM touch works once again.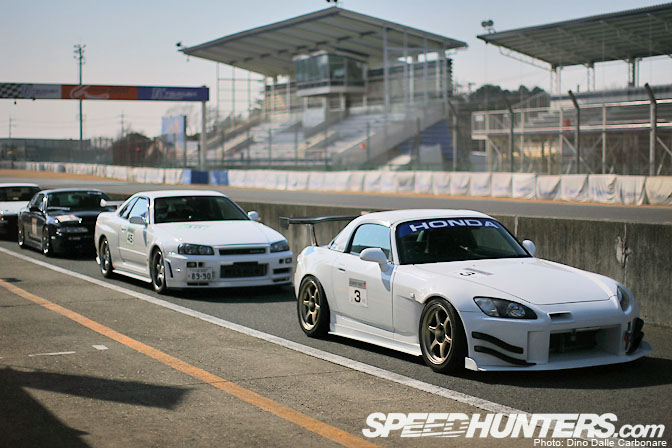 With so many cars present the sessions run back to back until the afternoon.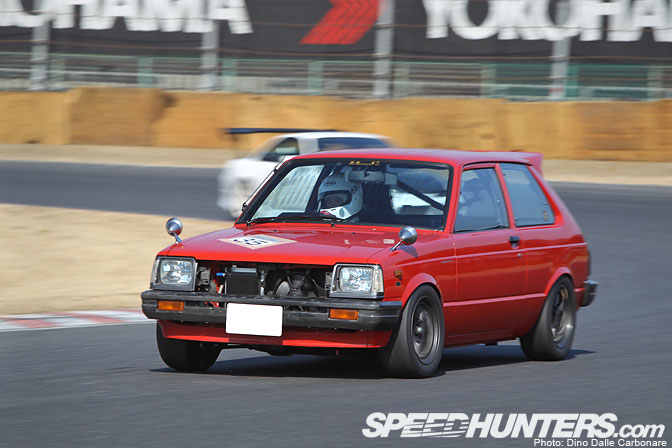 We've seen KP61 Starlets built for drifting but the little lightweight Toyota is actually quite well suited for some grip fun too.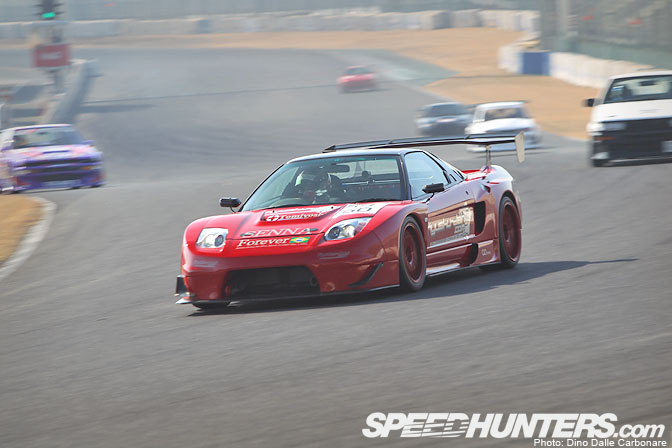 One of the Kyushudanji NSXs entering turn 1.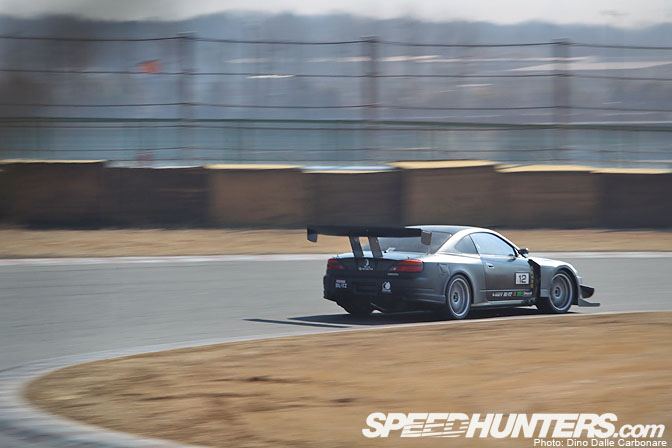 Suzuki-san is now running even more power thanks to a GCG turbo and was out at Tsukuba warming up, checking everything was working well before the Battle Evome days. Even at a slow pace he was getting into the 57-sec with his fastest being a 57"019!!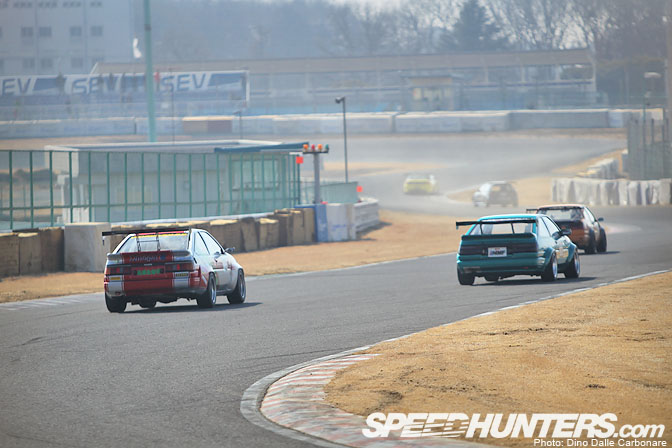 Stay tuned for more time attack coverage from Tsukuba as well as a couple of spotlights.
-Dino Dalle Carbonare