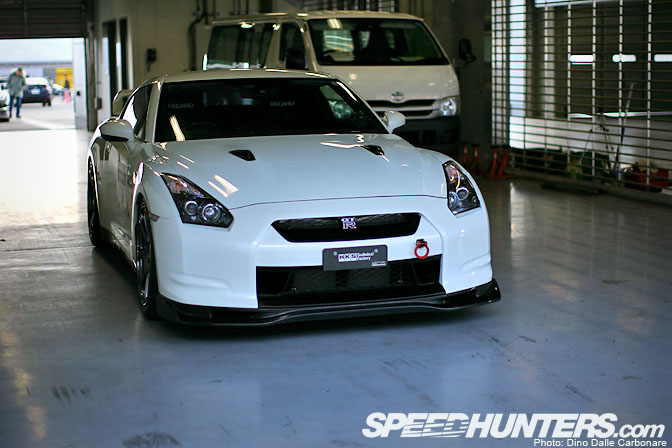 For this final post on the HKS Premium Day I want to take another look through the paddock, checking out some cars we haven't yet seen and dive into a little more detail of those we all know and love. Take the HKS Technical Factory R35 in the opening picture. It's one that particularly stood out due to its almost completely stock looks, but potent performance which allowed it to lap Fuji in 1'47"826 thanks to the use of special turbines HKS TF developed.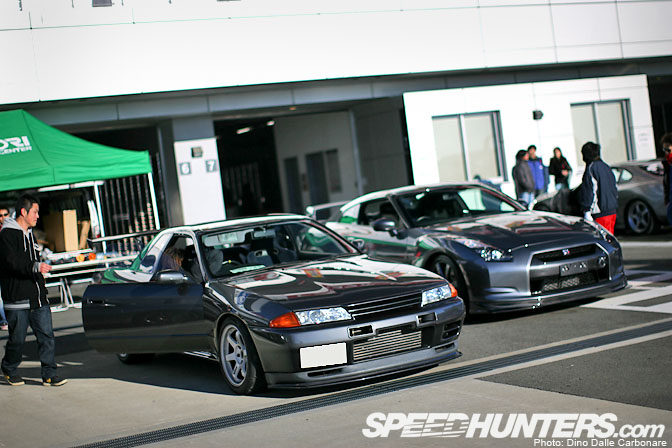 It was great seeing some Midori tuned cars too, a respectable GT-R tuner that has always been synonymous with quality. Their BNR32 was nothing short of stunning.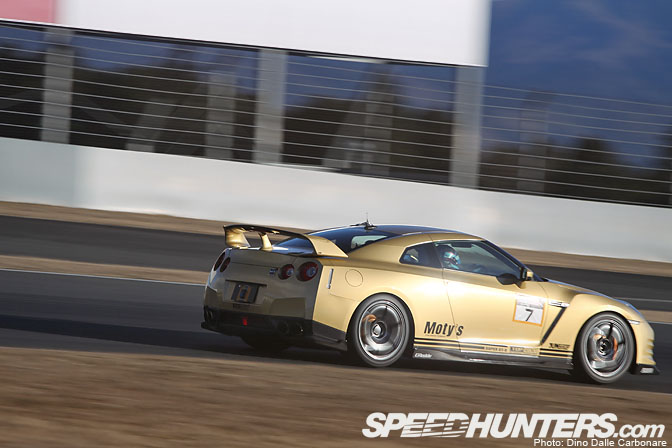 The R35 was obviously a bit part of the event with the top tuners bringing their own cars to test out…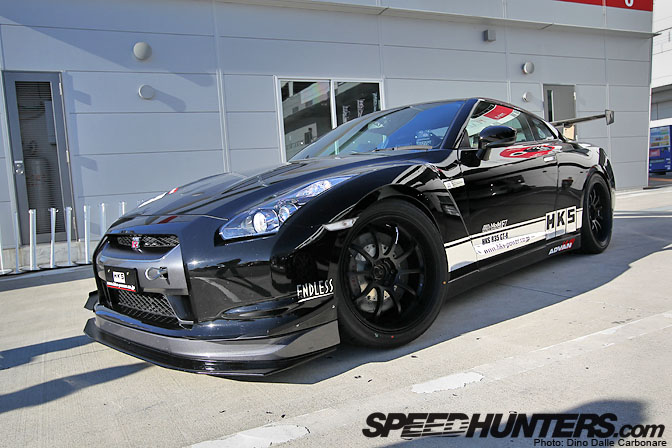 …but it was HKS's own development car that everyone had their eyes on. Gone were the TCIIIs the car was fitted with at the Tokyo Auto Salon, this time running on 20-inch matte black RG-Ds.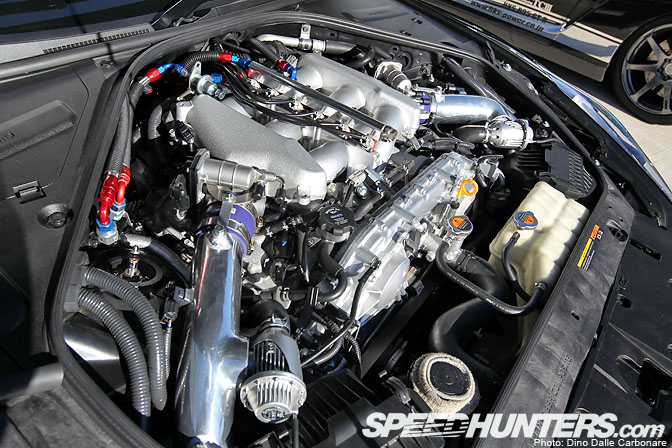 HKS have really been pushing VR tuning starting a couple of years ago with the GT560 kit, then the GT600 complete kit and just recently the big GT800 package to boost power to 800 HP thanks to larger turbos and a full upgraded bottom end. Their demo car however is continuing the development towards even higher power numbers, maybe the magical 1000 HP? Who knows! For the time being the GT800R is at 890 HP and allowed Nob to record a 1'45"643 lap at Fuji.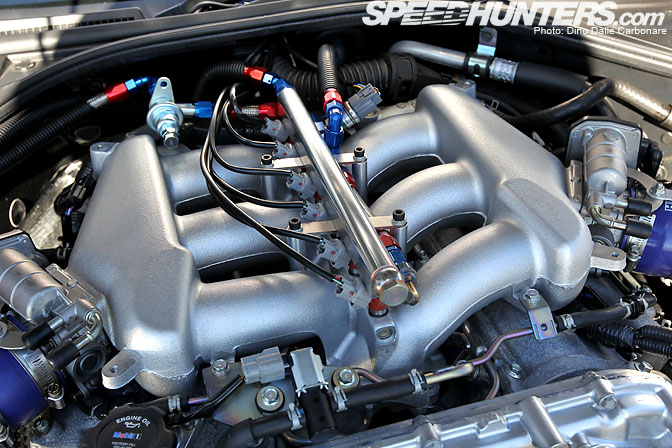 No matter how many modifications the engine may be running it seems to always look pretty much stock-like due to its V6 layout, hiding all the "interesting bits" deep below the engine. However there were a few noticeable new parts like the additional fuel rail and row of six injectors on top of the stock inlet plenum. Obviously this motor likes to drink when charging down the Fuji straight at 200 mph!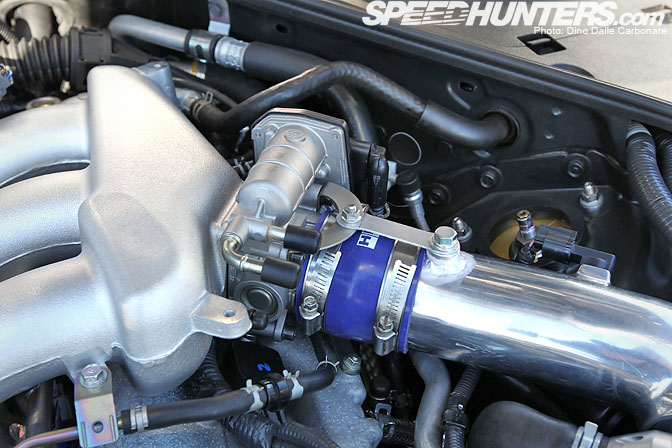 The GT800R obviously runs a lot of boost to require the piping to be braced onto the throttle bodies like this! Can't wait to see what other cool parts HKS have in store for us!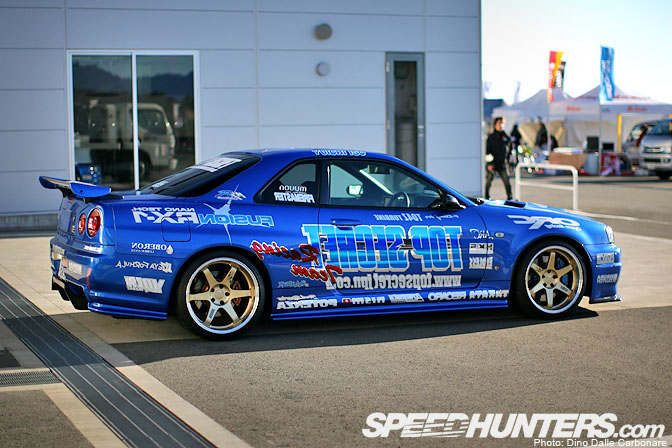 No matter how technologically advanced and unquestionably modern the R35 may be I just cannot keep my eyes off cars like this! There is just something so special about a tuned Skyline GT-R, no matter if it's a 32, 33 or 34!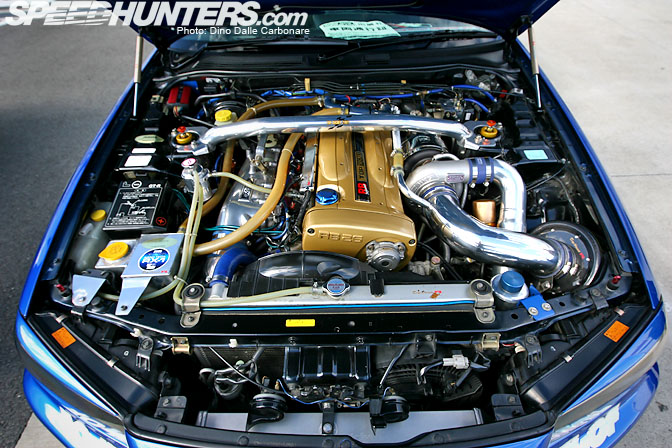 Tuning the RB26 is definitely more visually pleasing than a V6!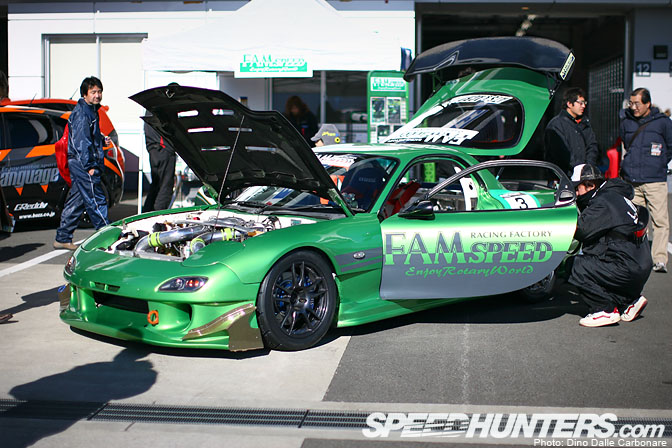 The Fam Speed FD managed a fastest lap of 1'49"813 during the Option Speed Max time attack session.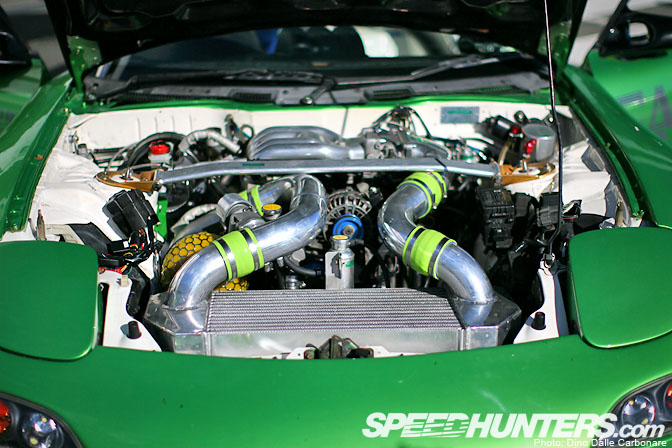 A peek at the engine.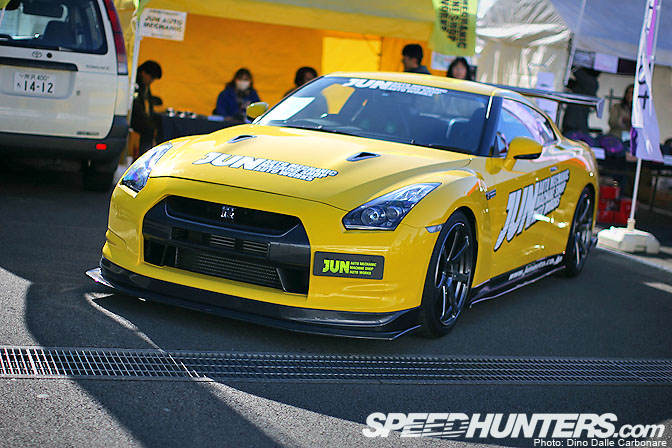 As we saw at the Tokyo Auto Salon JUN are really working hard on R35 parts development but I was kind of sad to see that their GT-R didn't participate in the R35 Battle.  Hope we will get to see this car in action sometime soon!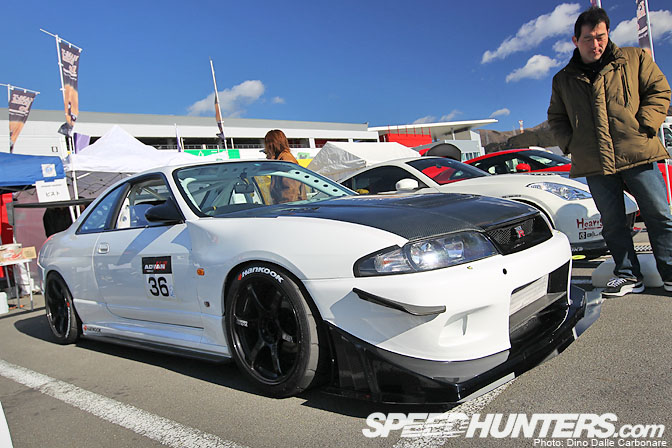 This Pisto Racing maintained GT-R is probably the best built BCNR33s I've ever come across. A combination of mean time attack looks combined with an obvious attention to detail and quality…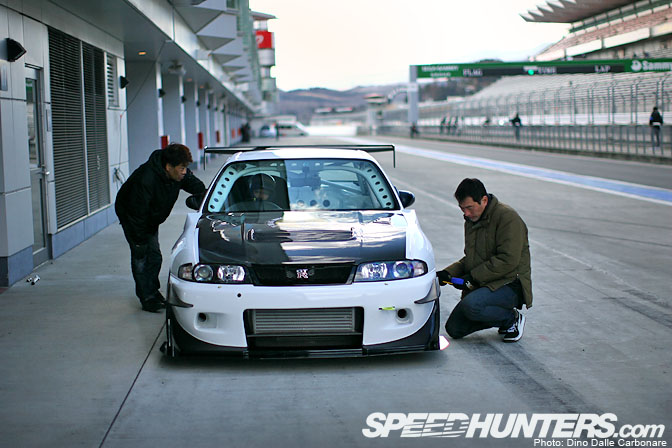 …certainly gives it massive presence.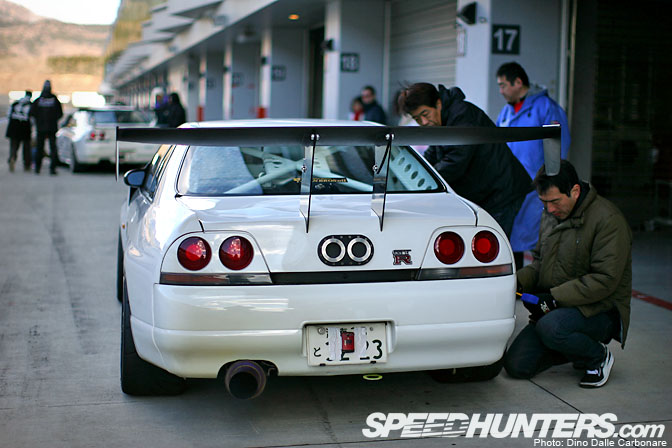 That's what I call a serious spoiler!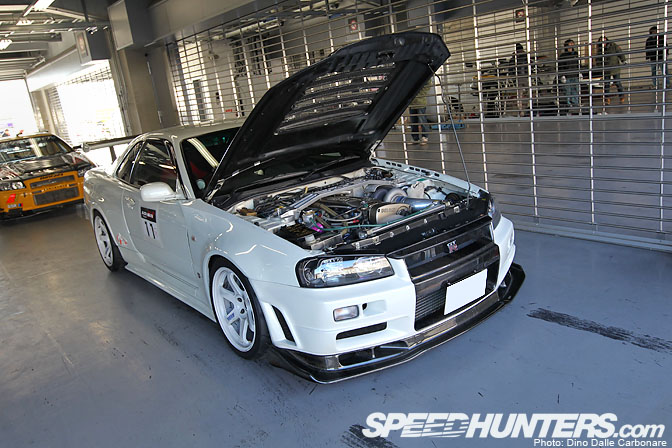 I noticed a few liked this Auto Select R34 from the first post so here are a few more images. The car runs a dry carbon replica of the Nismo Ver.1 bumper and the huge Auto Select carbon lip spoiler/diffuser, not to mention Nismo Z-tune fenders, R-tune carbon bonnet and Nismo side & rear skirts.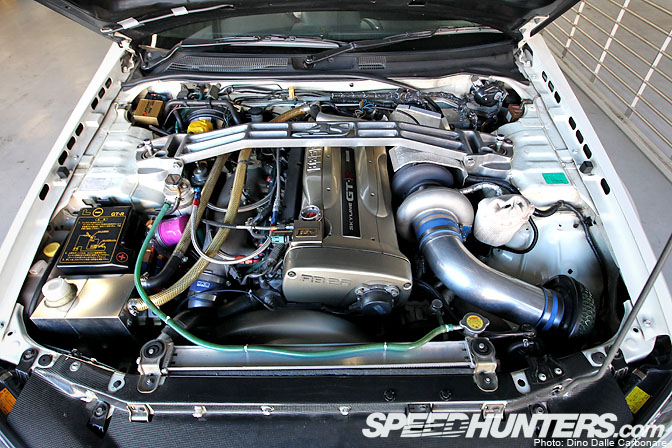 At the heart of the car is an N1-based RB28, fitted with the HKS V-Cam and a T88-34D turbine just like the Yellow Shark.  A true screamer!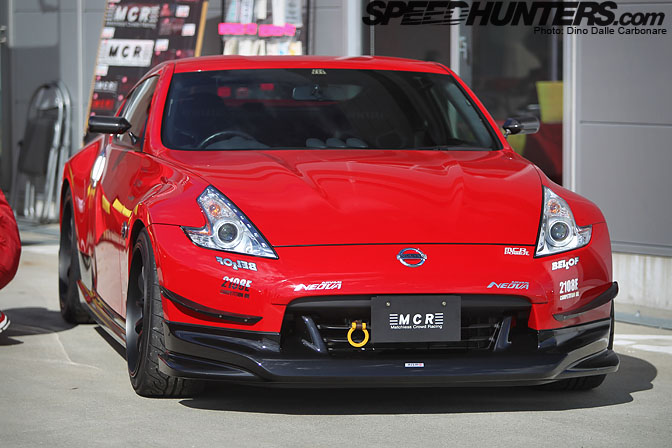 Kobayashi-san at MCR never stops coming up with cool new products for his demo cars…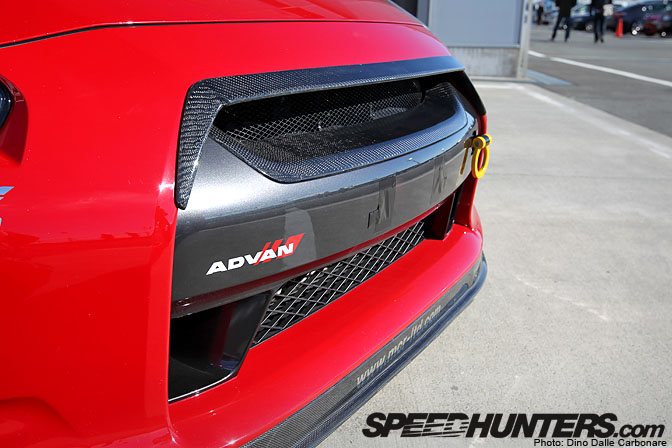 …parts like these carbon additions for the R35 to improve air flow through the grille.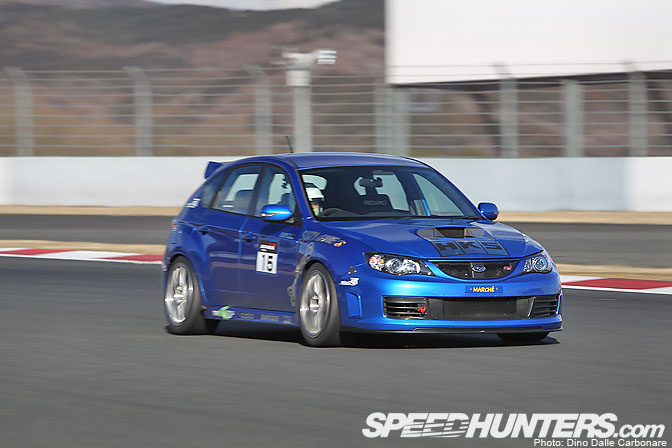 This image of the Marché GRB wraps up the coverage of this year's Premium Day. I for one hope this is an event HKS will continue to organize for years to come as it's one of the best and most exciting on the calendar! 
-Dino Dalle Carbonare