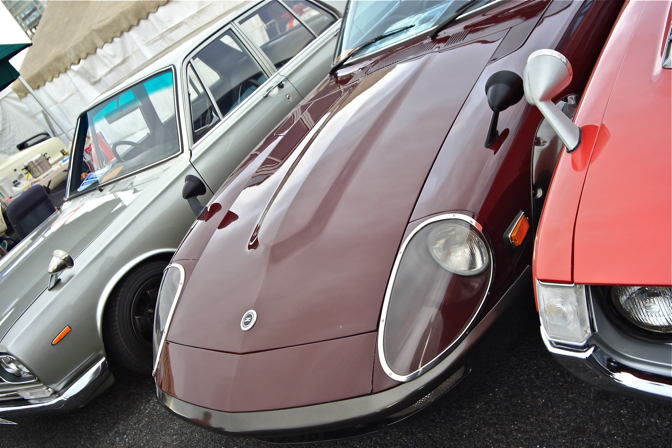 Welcome to part two of my coverage of last weekend's New Year Meeting. Some cars just never go out of fashion, like each one of the three above.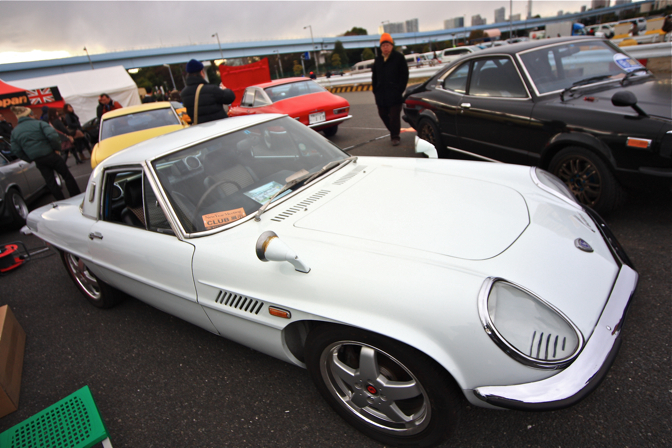 The Mazda Cosmo Sports represents one of the coolest Japanese designs ever IMO. Despite the modern wheels, I just cannot get enough of this car.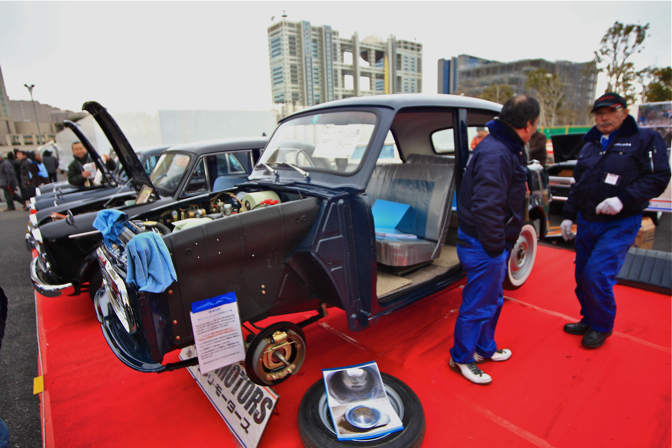 This year the show was bigger in every respect, including more active displays like the one above.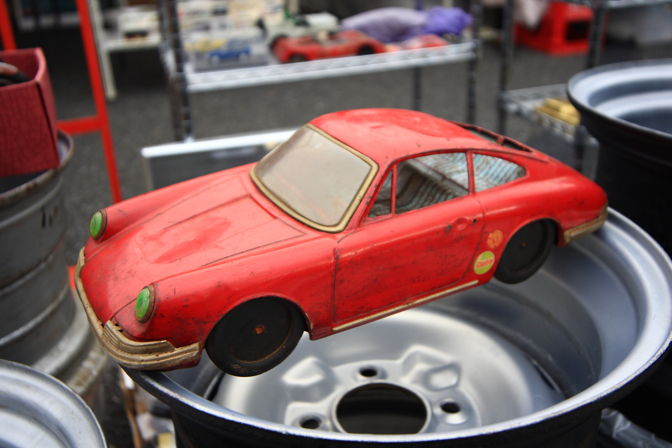 A well-weathered 911 tintoy. Probably worth a fortune – even in that state! The sheer variety of things on offer at meets of this size never ceases to amaze me.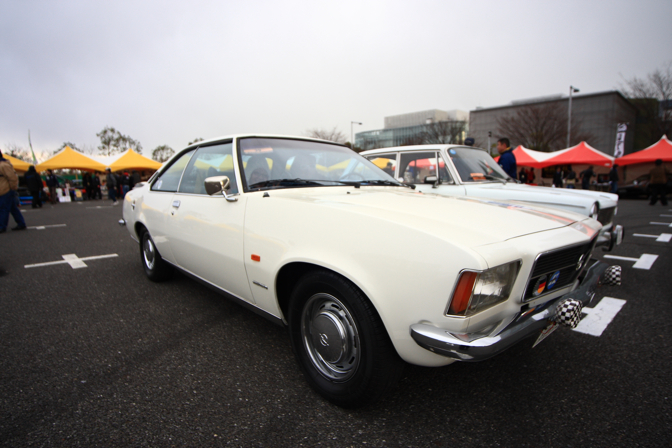 Rare in Japan: this 1974 Opel Rekord must be one of only a handful (if that) in the country. Original '70s plates too.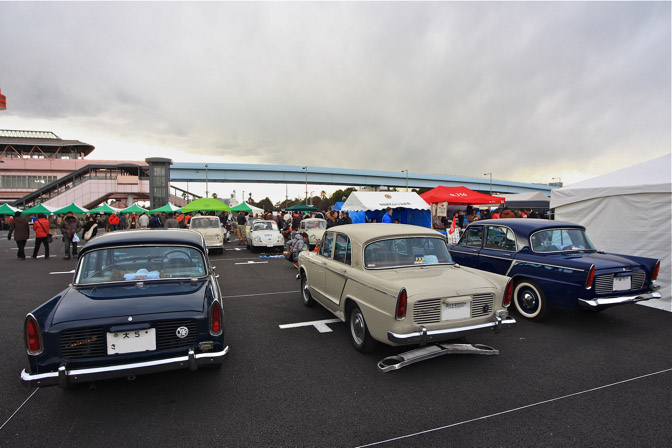 Back to the car clubs (I can't stop!) These rare machines are very early (1962) Contessa from Hino. Later versions of this model resembled a grumpy looking Karmann Ghia.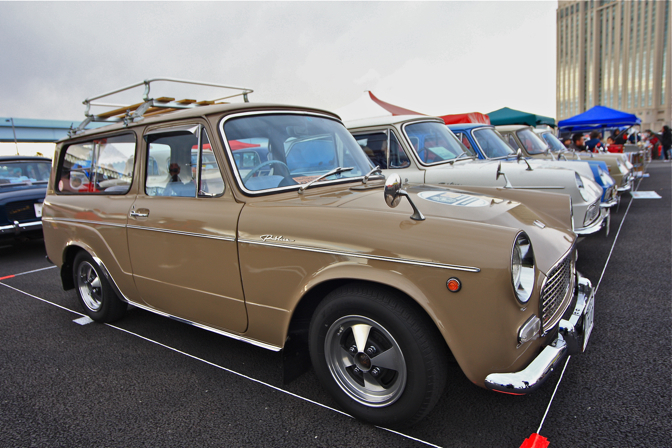 If you're after something cute, look no further. This group of Toyota Publica was something you don't often see. Before the Corolla came along, this was one of the maker's big sellers.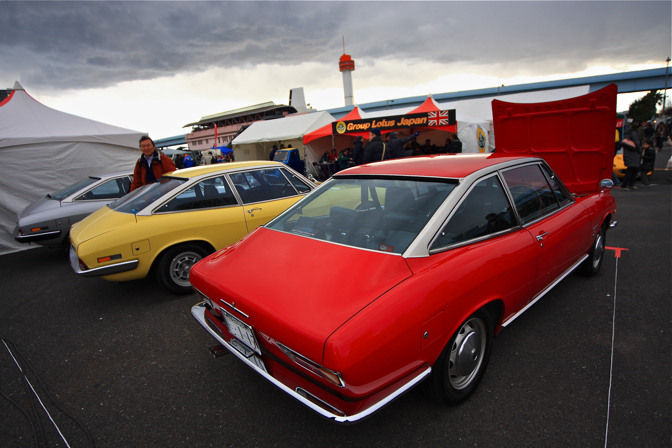 The Isuzu 117 Coupe Owners' Club stand featured three versions of the much-loved car. From foreground to back, 1972, 1976 and 'square headlight' 1980 examples. And check out the roiling clouds overhead…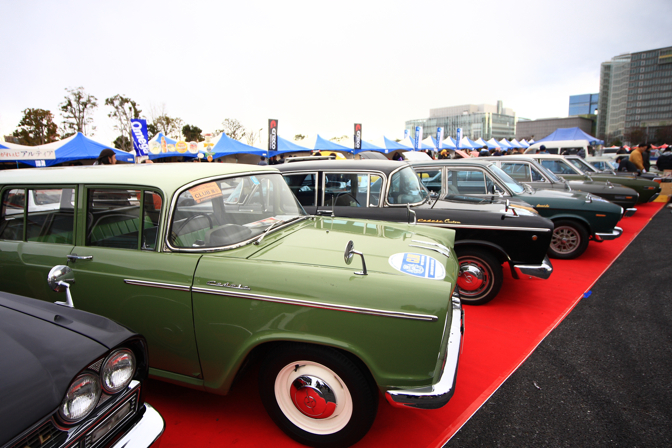 In general it seemed as if there were more Nissans than any other brand (or as many as all other brands combined?) No problem for me! Their level of preparation is pretty clear with this red carpet. Nice.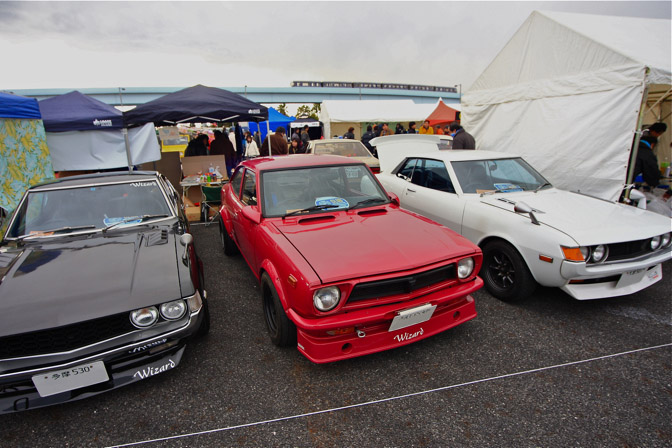 Nearly all of the Celica 1600GTs on hand had the Wizard treatment. It wasn't only Celicas of course.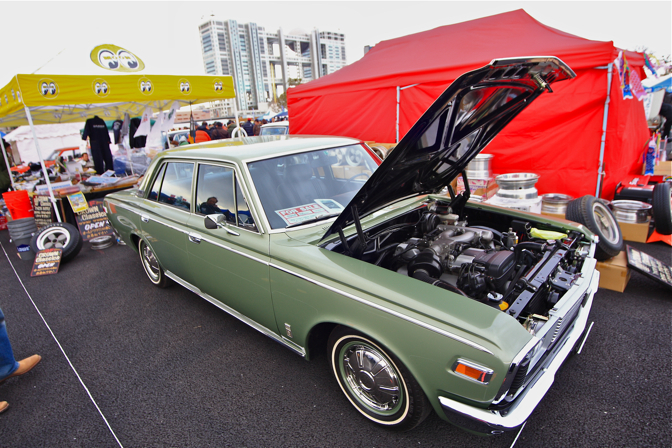 Here's something you don't see everyday (unless it was 1975). This Crown is so clean it almost blinded me. It's for sale, at over 50K U.S. no less.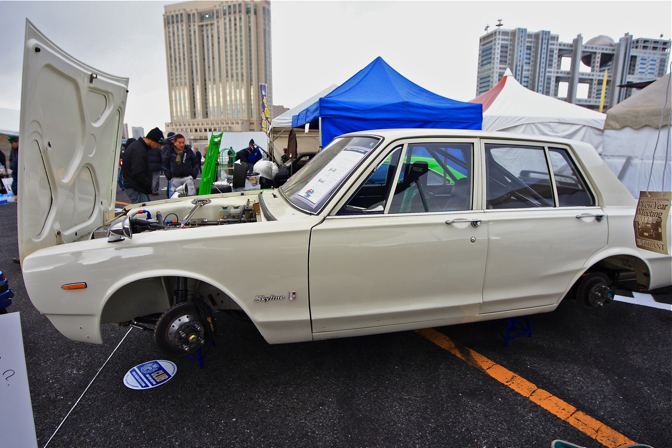 This Hakosuka was pristine in every detail, and in every corner – check out the wheel arches.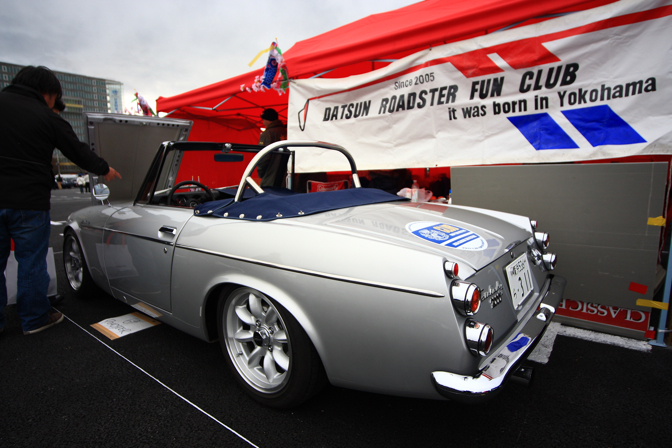 Datsun 2000 Roadsters weren't that common this time out. This is about the only one I remember, in fact.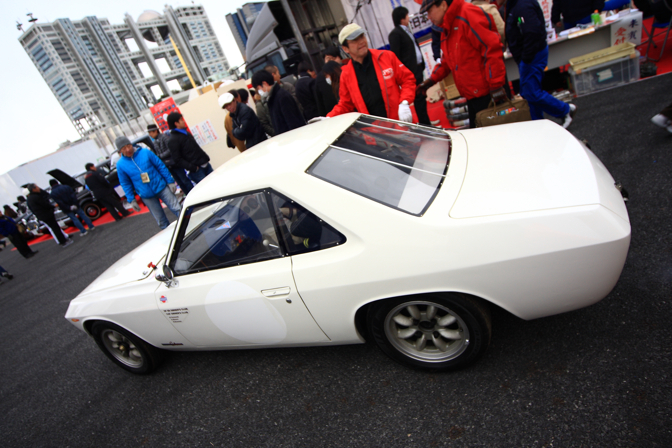 The model of the day was, for me, the Nissan S311 Silvia. There were six, count 'em, six! of these rare birds on hand.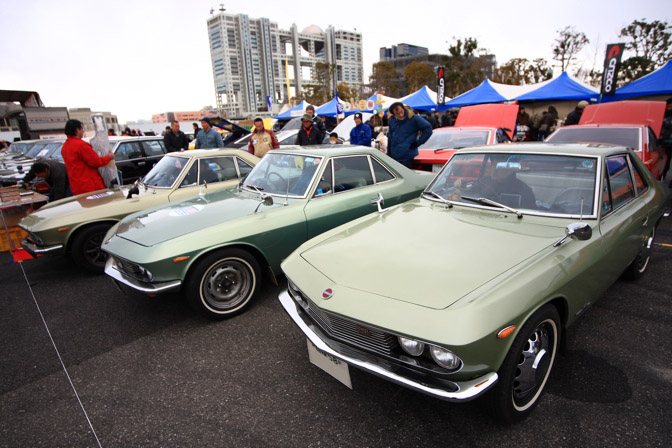 Here's three more of that superb design, each in different trim.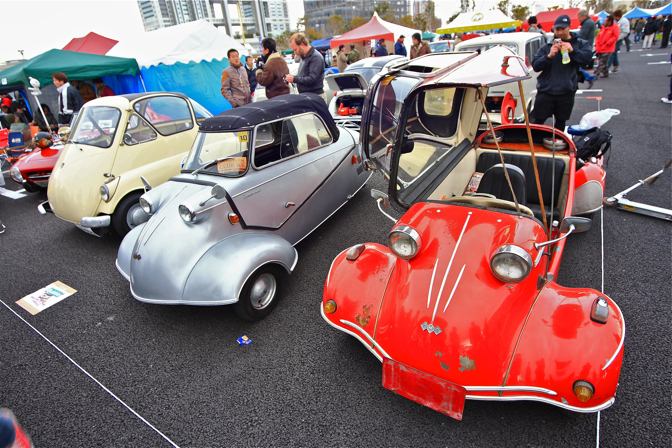 Mustn't forget the 'bubble' cars. They look strangely normal in in these surroundings.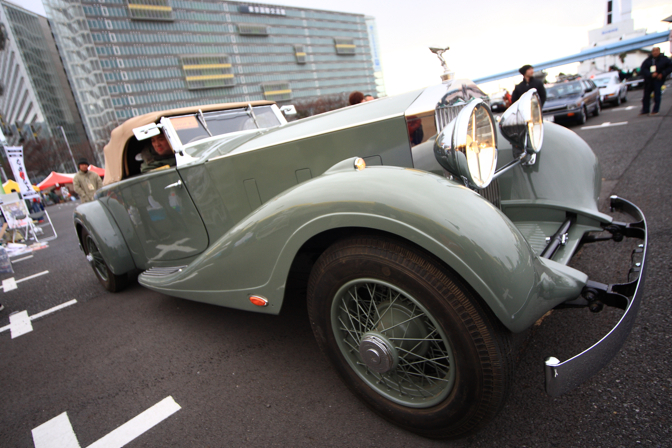 Heading away from the domestic manufacturers for a moment, this 1933 Rolls-Royce Phantom was easily the largest car at the event. Purred like a kitten.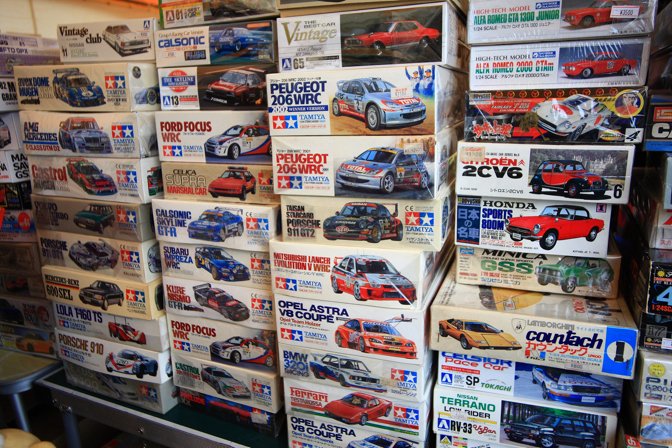 The vendor stalls were replete with all kinds of things to part punters and their cash. It's not just the variety of models here, but the excellent taste of nearly every single one.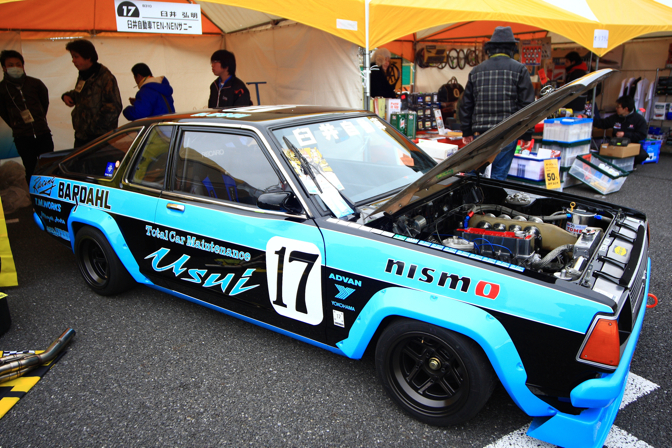 Of course Usui-san had his car displayed. No word yet on Minor Touring car activities yet for this season, but you'll definitely see 'em here on Speedhunters when they are in action!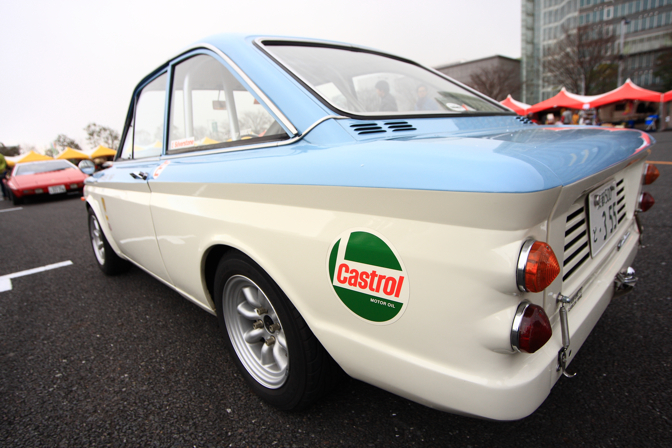 Back to Britain: This Sunbeam was expertly built and perfect in every detail.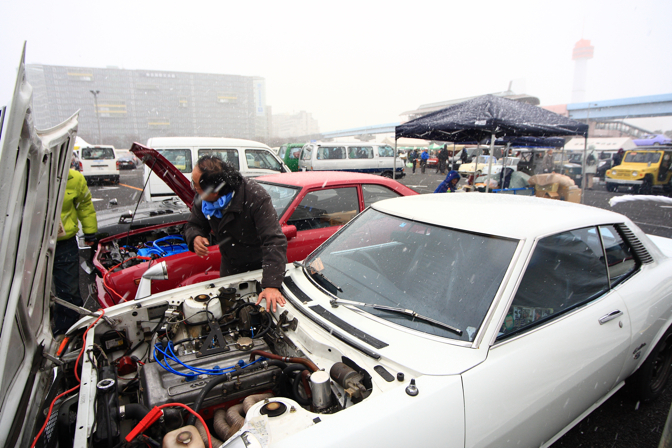 As the afternoon wore on, a major snow flurry hit. This image is from 3:30. It's too bad that half the audience fled at the sight of the snow, which cleared up after about 20 minutes.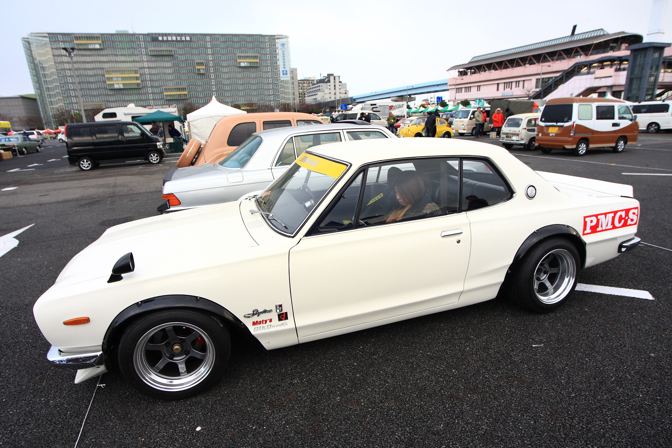 Sometimes modern wheels look just great on classic rides, and here's a good example.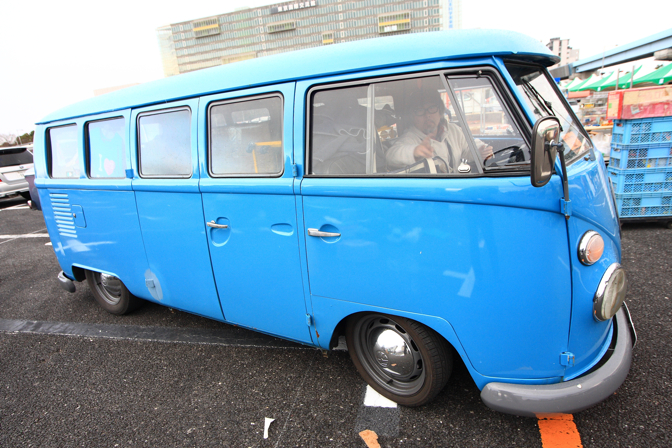 Another example of the same thing? Porsche rims on this 13-window microbus look perfect in my opinion. The grey bumpers and matching window frames are an excellent touch.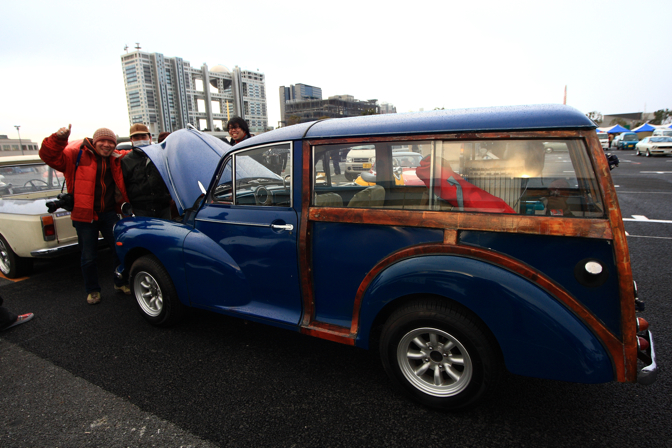 I'll end the post with this image of some guys having a laugh as they try to start their Morris Minor woodie wagon. There's no end to the variety and (sometimes wacky) examples of cars at the New Year Meeting. It's become an institution, and I can't think of a better way to start off the year!
 – Len Clarke