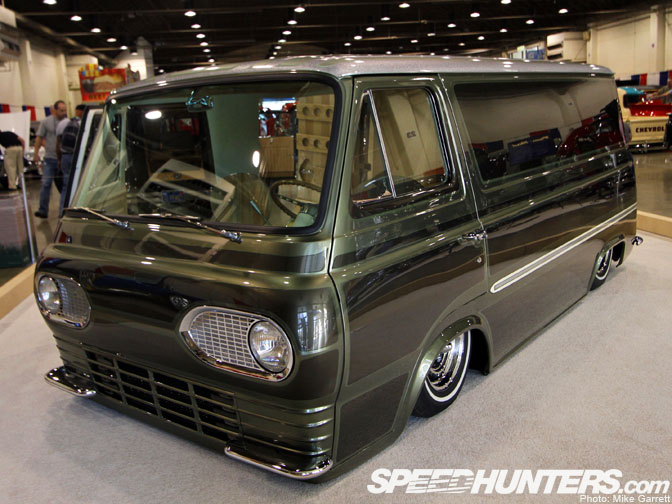 As I mentioned during my Grand National Coverage last week, there were a few customized vans that popped up around the show. There was one van, however, that stood above them all. In fact, this ridiculously cool hauler was my personal favorite vehicle of the entire show. Meet Van Go.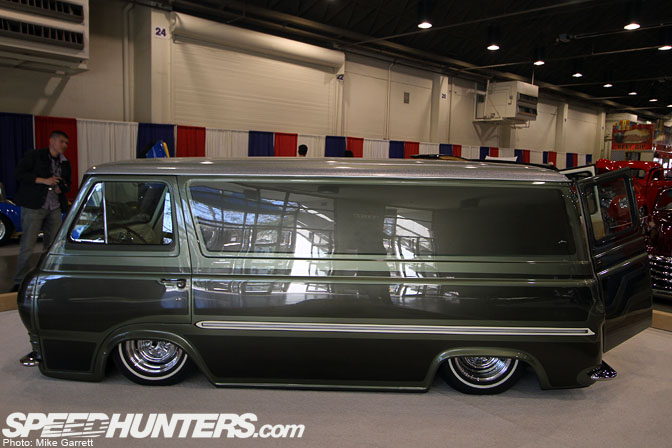 Owned by Coby Gewertz, Van Go started off as a 1963 Ford Econoline panel van, a vehicle designed for utility above all else. The van's working man origins are one the coolest parts about this build.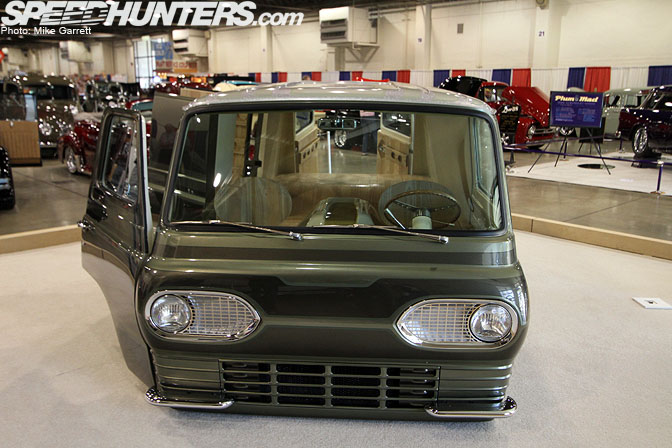 If you are like me, then the first thing you notice is the hammered stance. It looks like KA Custom in Huntington Beach put an incredible amount of work into the chassis of this van.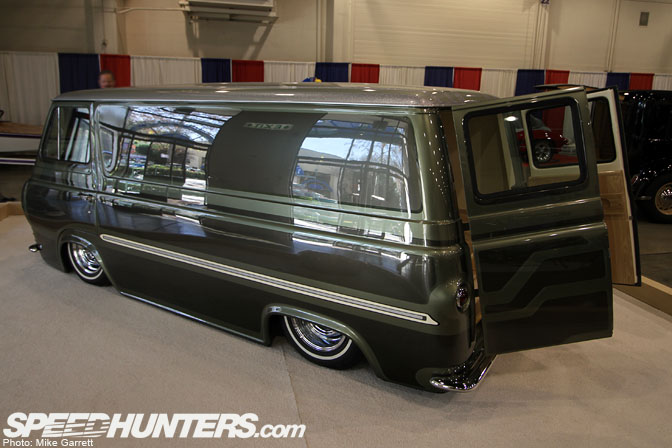 The paintwork is equally impressive, a combination of greens with subtle designs that accent the body lines and a metalflake silver roof.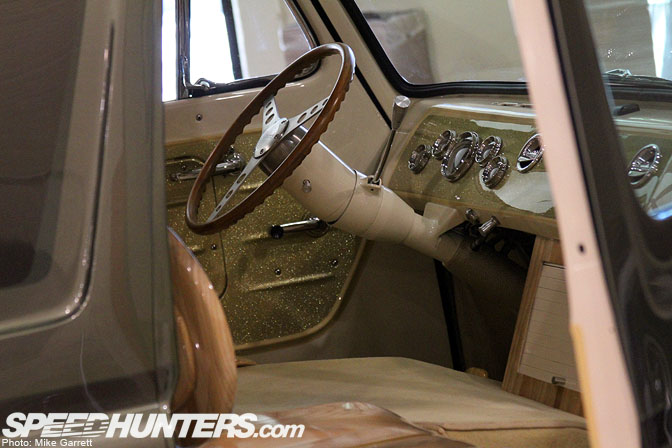 Then, you have the interior…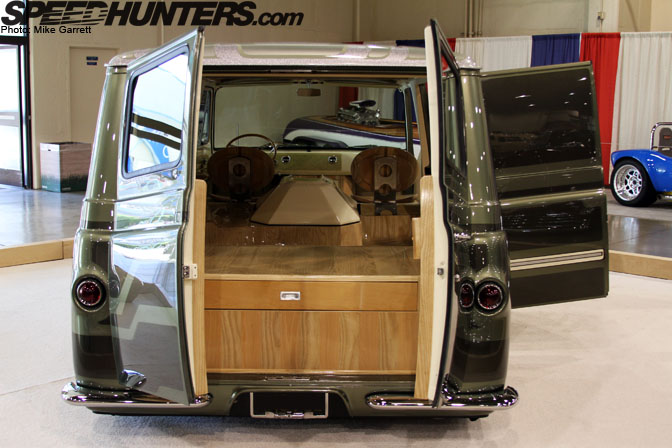 It's an incredible display of craftsmanship. Nearly the entire interior is done in a beautiful wood finish.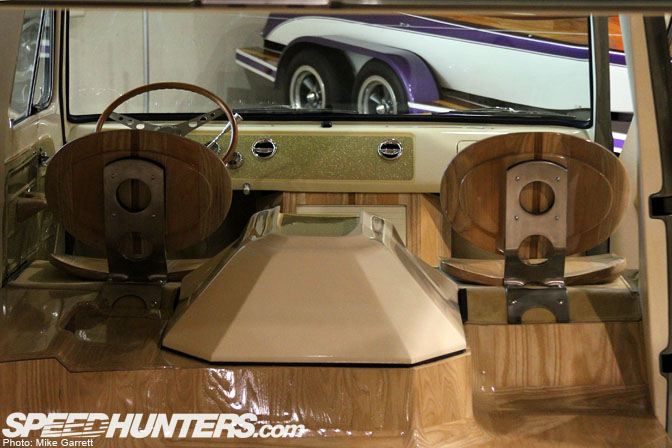 Even the seats have been custom built out of wood. That big hump between them? The engine lies under there.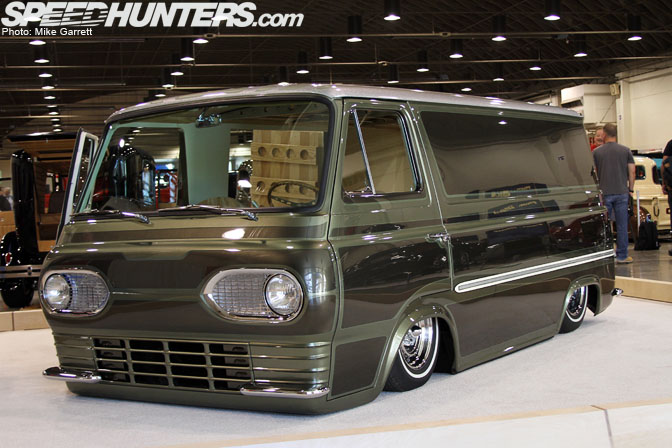 It's something cool. It's something different, and it's one of the coolest custom builds I've seen in a long time.
For more, check out Church: Cars Not Culture
-Mike Garrett