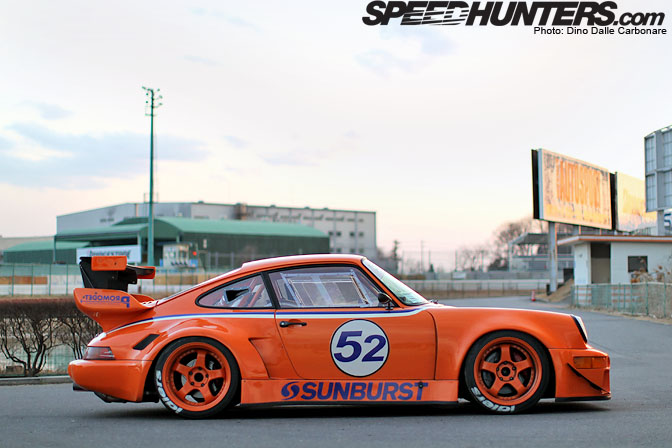 When Nakai-san asked me to choose three cars to shoot quickly after last month's RWB track day in Tsukuba I knew I had to grab his new personal car, the Royal Montegobay we have already seen. My second choice wasn't that tough either, as it was probably the car that stood out the most on the day. I give you the Sunburst Eyre Peninsula.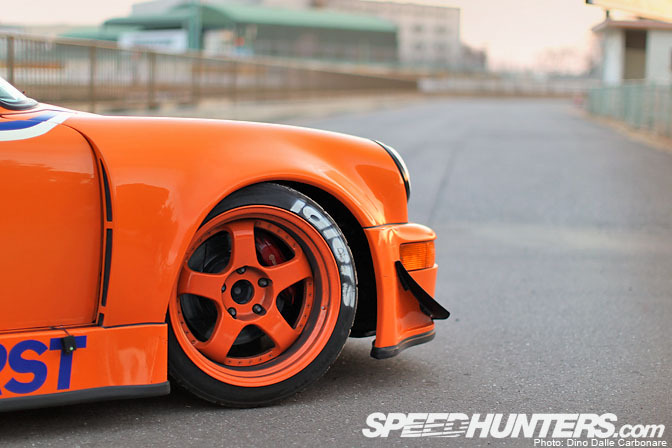 I'm not quite sure what the connection with the actual strip of land in South Australia is, but what makes this car quite unique is that it's a fully dedicated race car.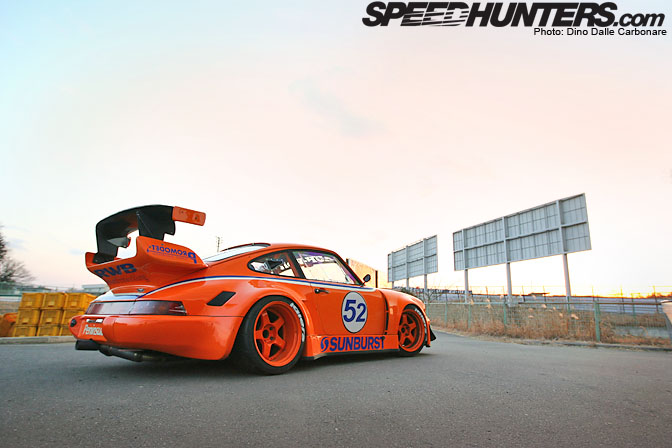 The car will be used, along with another one that Nakai is building at the idlers endurance race in Motegi later in the year.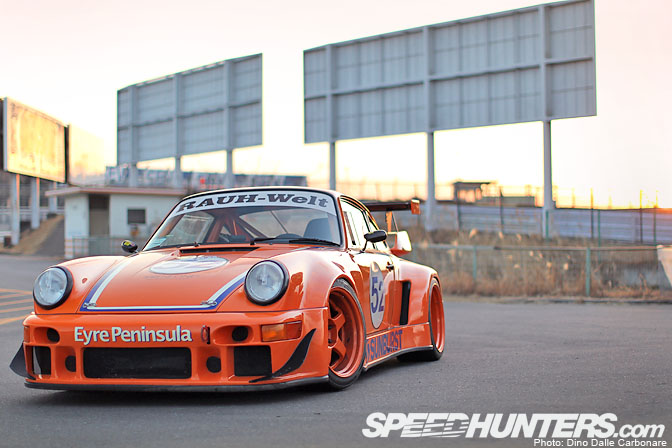 All the recognizable RWB styling cues are present, the obvious front and rear fender widening, this time with side intakes and outlets at the rear.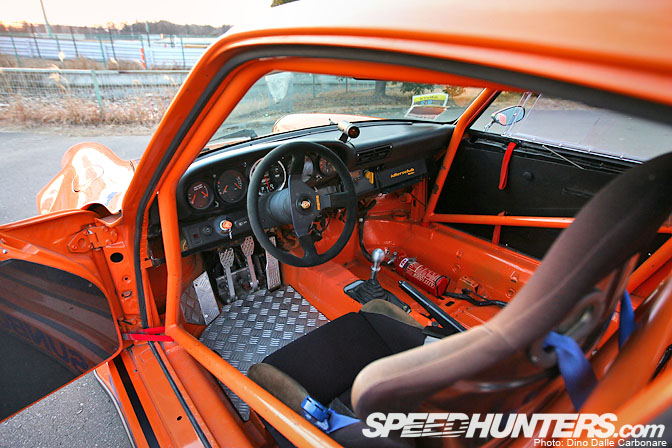 The build of this particular project called for a full strip-down of the chassis, necessary to weld in the custom fabricated roll-cage as well as additional stiffening brackets. The whole shell was painted in the same bright orange as the exterior and SSR Professor SP1s.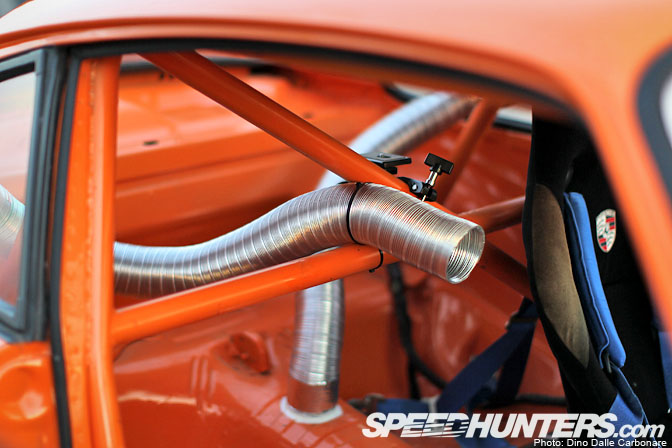 The two NACA ducts on the lexan rear side windows help keep the transmission cool as you can see in the background…as well as direct some air towards the driver. With one of the taikyu races in July, it's going to be getting rather hot in there!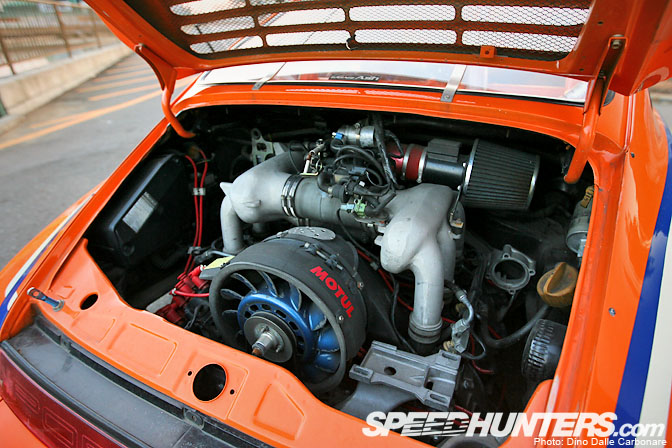 The flat-6 has been lightly tuned by Promodet and sits on special solid and lowered engine mounts. A cone filter helps increase airflow to the engine while the single-exit Promodet exhaust takes care of supplying an impossibly raspy sound.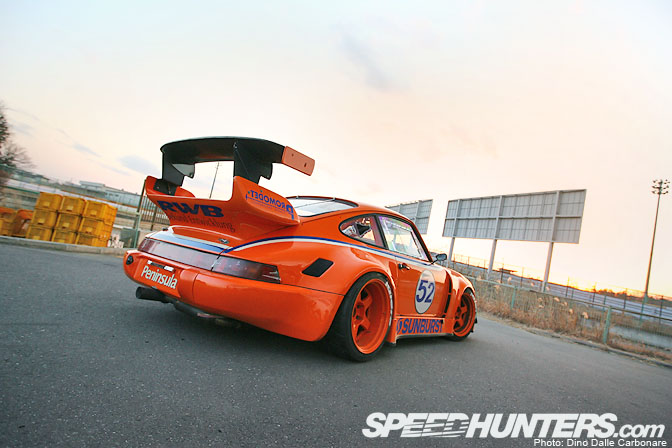 Final touch is the kind of spoiler no RWB car should be without! Next up is a look at the "Masterpiece!"
-Dino Dalle Carbonare