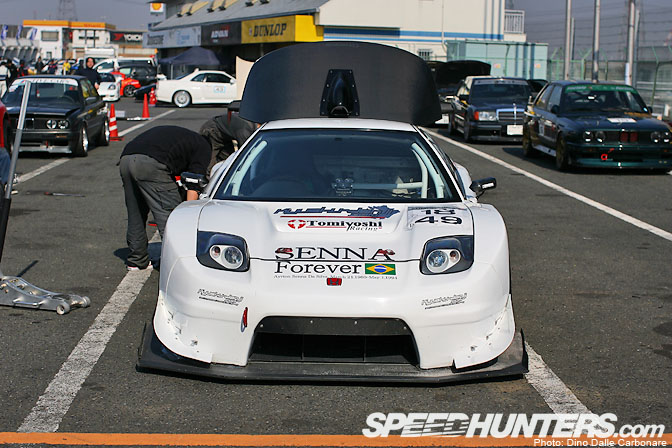 Senna Forever indeed! We all know how the great Ayrton Senna was responsible for fine-tuning the handling and chassis of Honda's greatest sports car, and the driver of the Kyushudanji NSX, Hannita-san, obviously has a lot of respect for the greatest driver that ever lived. Since managing to get a 56-second lap at Tsukuba his NSX has been all over the internets…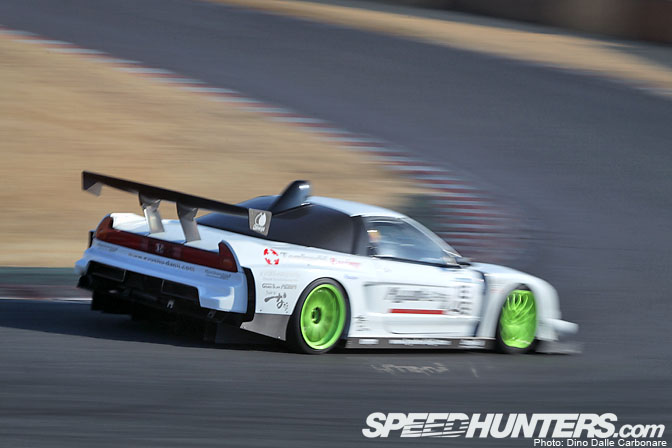 …because as far as I know, no naturally aspirated NSX has ever gone quite so fast around Tsukuba Circuit. In fact I think I can count in one hand the amount of NA cars that have lapped Tsukuba in under a minute, so a 56'959 is simply incredible.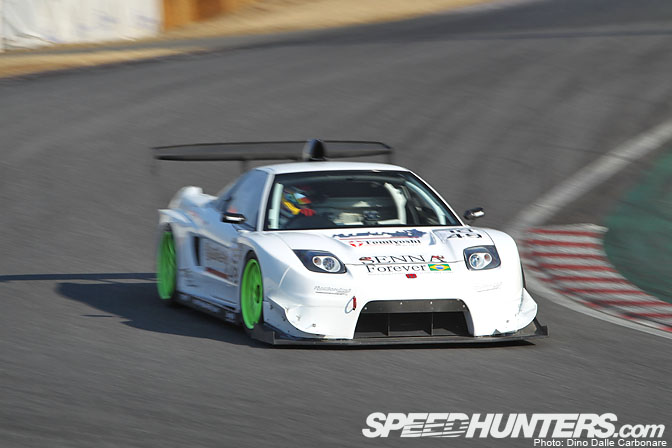 The widened exterior of this 1999 Honda NSX has been fitted with a Super-GT inspired front lip spoiler and massive canards to help the front end bite down hard at speed.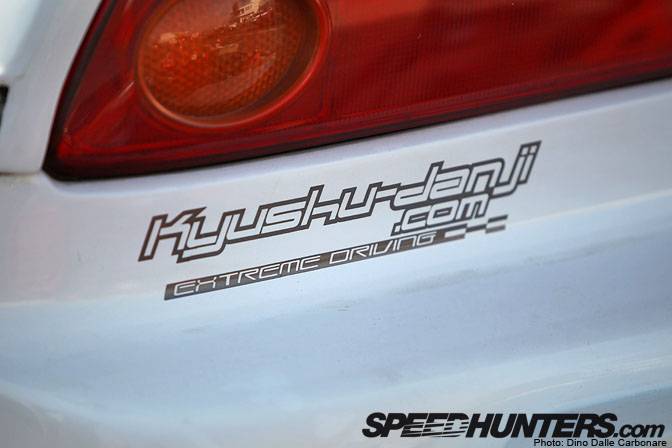 Kyushudanji simply means a man from the Kyushu area of Japan, where men are known for their strong and determined attitudes. And determination is something Hannita-san certainly has, driving across the whole country from Kyushu in order to drive his NSX at Tsukuba!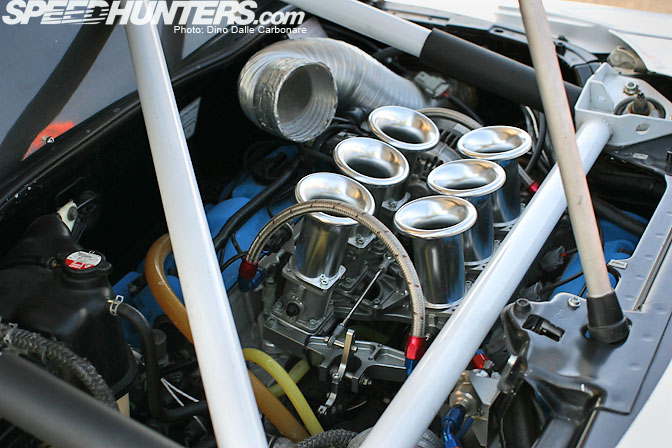 No turbos to be seen in this engine bay! Tomiyoshi Racing took care of rebuilding the CB32 with a fully forged and balanced bottom end along with special cams.  The engine revs to 8,500 rpm and is good for 380 HP.  On the intake it has been converted to run six individual throttles which breathe through billet velocity stacks… explaining that intense concerto in the video of the lap.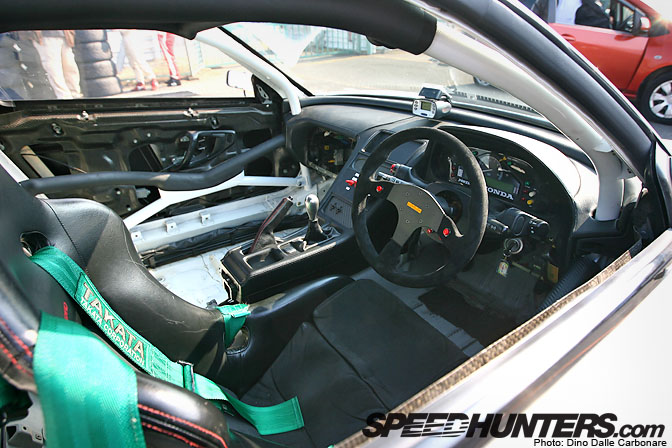 A quick shot of the interior, stripped and reinforced…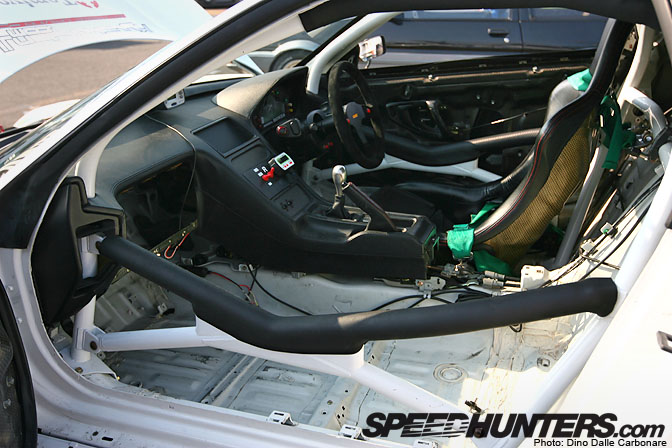 …with a bolt-in roll cage. The weight of the car is now around the 1050 kg mark.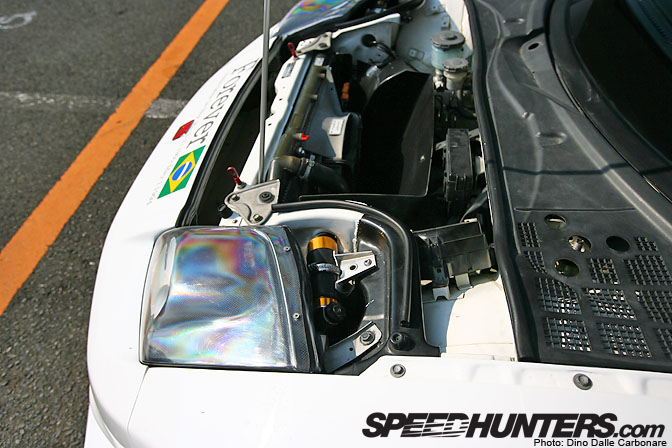 Not much to see up front except for the suspension's piggyback tanks.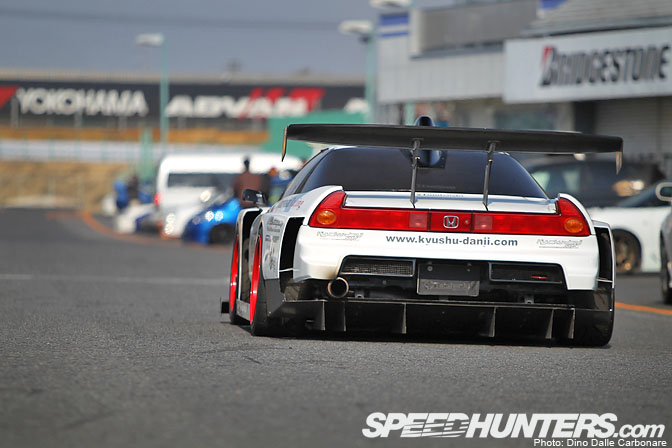 Hannita-san has proven just how fast a well tuned and set up, and of course driven, naturally aspirated car can really go. Respect!
-Dino Dalle Carbonare