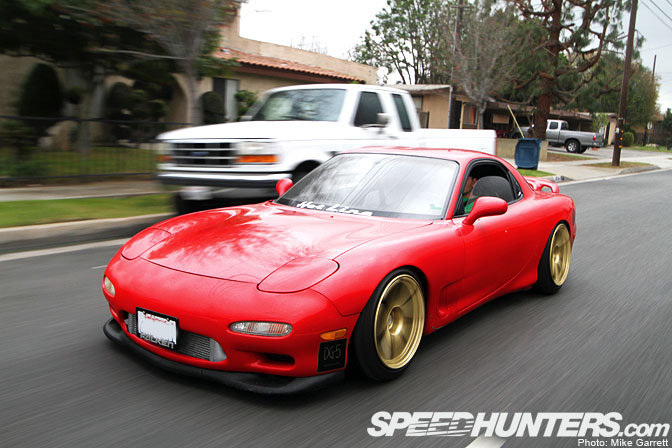 Last month, Justin Pawlak's FC3S RX7 was stolen here in the LA area along with his truck and trailer. Now losing our car is something that all of us fear, but for JTP it was a different story. He didn't just lose an automobile, he lost a chapter of his life.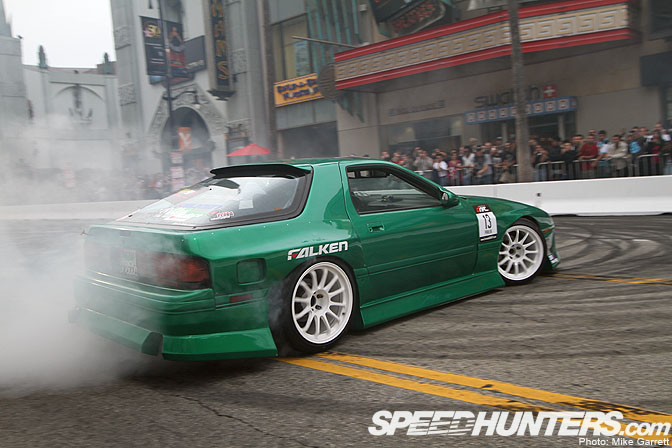 The FC was his pride and joy – a car that had been across the country competing in Formula Drift events. A car that had been bashed and repaired countless times. It had been green, silver, blue, and back to green again. It wasn't just a car that had been lost, it was years of memories – it was a part of him. His pickup has been recovered, but the RX7 and trailer have yet to be seen.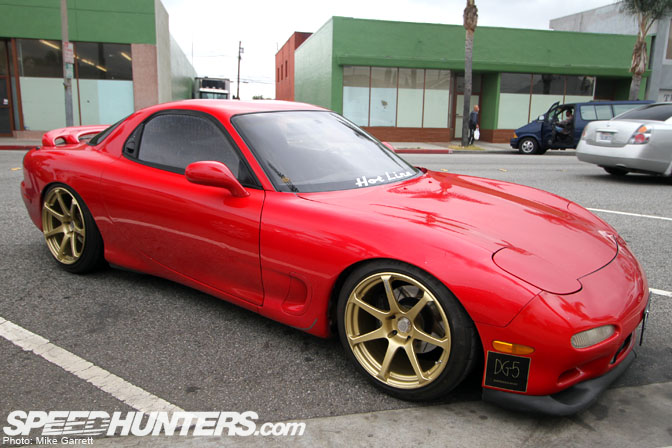 While Justin made it clear that nothing will replace his FC, he has decided to start fresh with this FD3S RX7. It'd be impossible to build a better FC, so he decided to do move on to the next iteration of the RX7. He hasn't had the car long, but it's already off to a very promising start.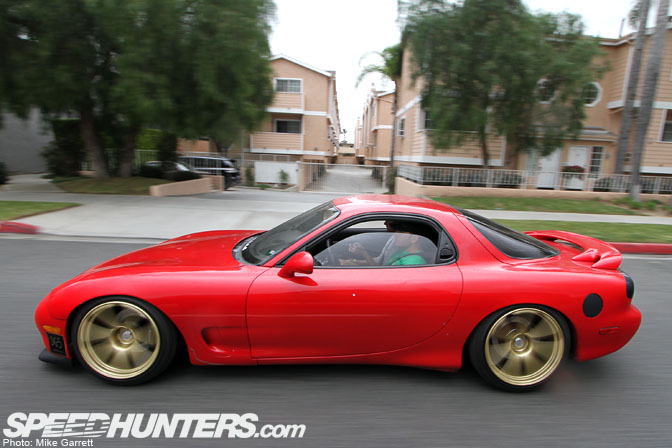 Justin isn't totally firm on his plans for the new FD right now, but you can bet it will be good. For now he's planning on keeping it as a street car as long as he can. Who can argue? The thing looks absolutely bitchin' cruising down the street.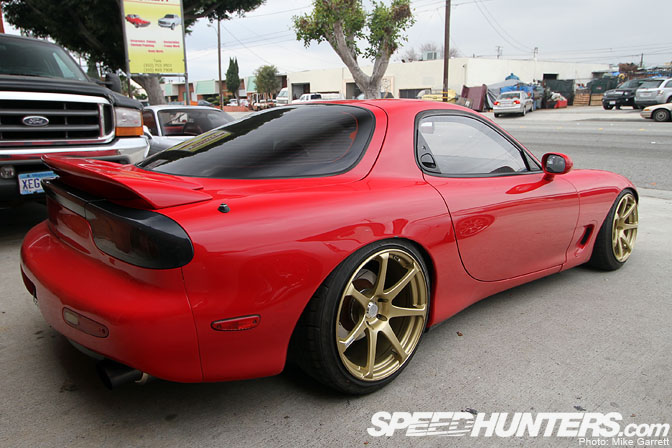 One's thing for certain, he's got the stance thing down already. The car is dropped low on a set of DG-5 coilovers.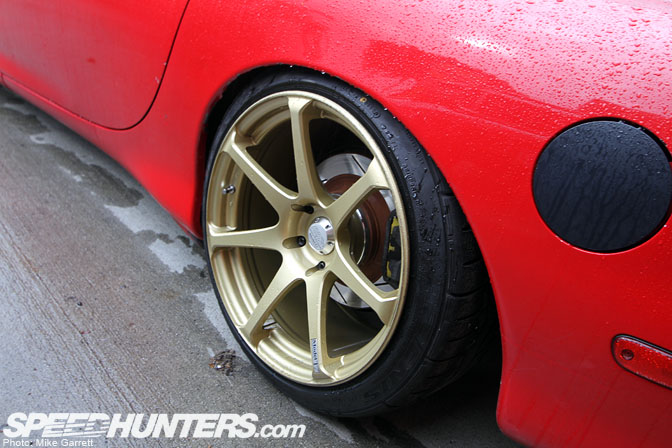 Wheels are gold concave-faced Advan Model T7's, with Falken tires of course. Justin wasn't sure if he'd like how they look on the car, but I'd say he did it right.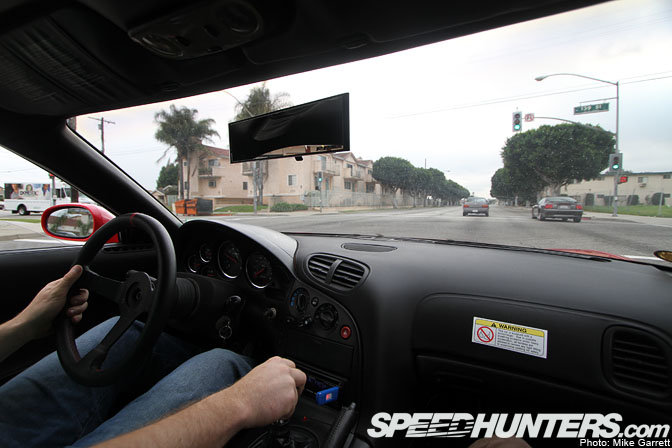 We took the FD out to grab some lunch in downtown Gardena. I was amazed at how smooth it rode, and the sound of the rotary was radical. The car will soon be getting more power, a full cage and other work to get it track ready.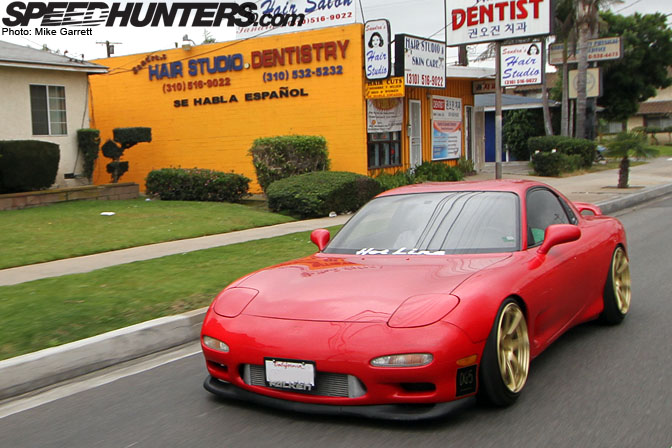 To have something that you poured countless hours (and years) of love into be taken instantly by some worthless punks is an impossible thing to fathom. Like JTP said, this car will never take the place of his FC and the memories he had with that car. but it might be the next best thing.
We'll certainly be keeping an eye on how this one comes along.
-Mike Garrett