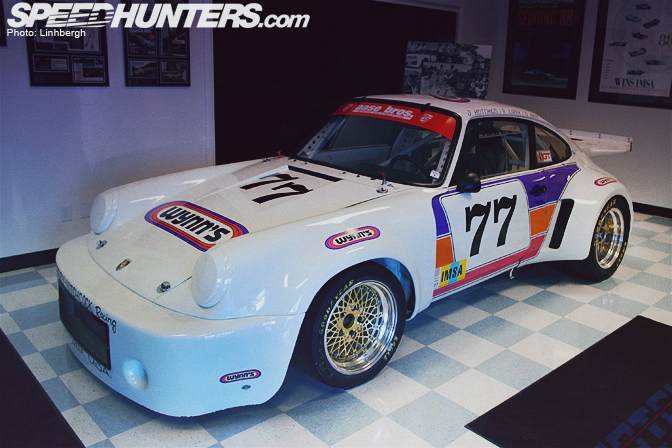 Of the many classic muscle cars that were at the Hotchkis open house, the one car that stood out the most was this 1973 Porsche 911 RSR. It's strange to think that a company, like Hotchkis Suspension, which mainly caters to the muscle and pony car communities, would have this racing relic. But a thought and a half later, it made perfect sense that this 911 was where it was.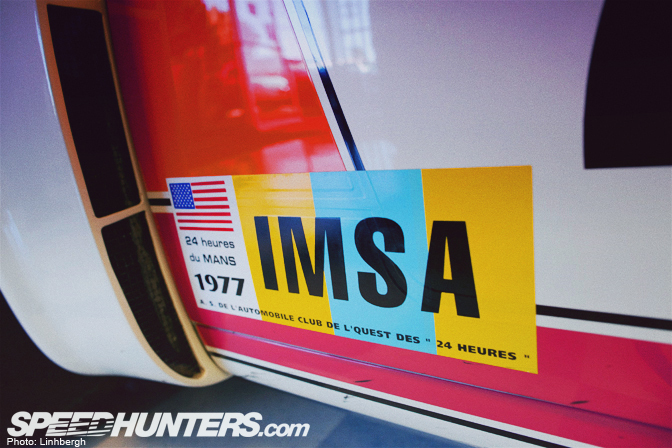 This '73 was the third Customer RSR ever delivered and from then on it had quite a racing history. John Hotchkis Sr. raced it in the 1977 24 hours of Le Mans with an all American team, continued to race it in IMSA from 1978 to 1982 then let his son, John Hotchkis Jr., use it in his first ever pro race at the 24hrs of Daytona in 1980.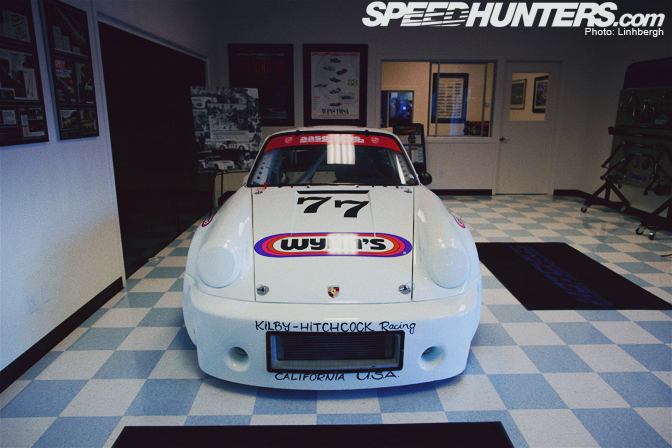 The car was then sold after such a racing lifetime.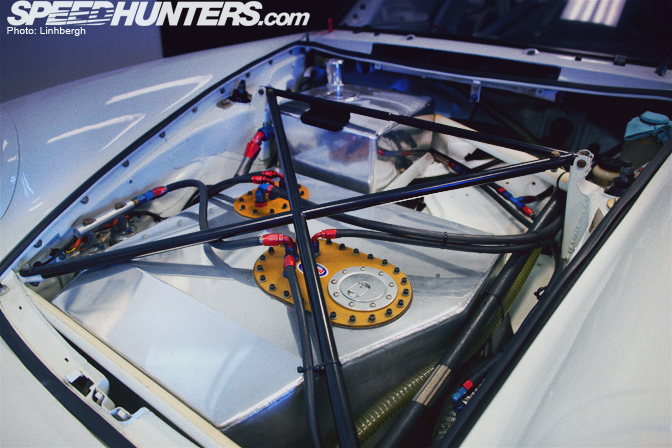 It was then bought back in 1997 and restored to original Le Mans spec condition we see here.
After its restoration, it didn't become a museum piece, but participated in the Monterey historic races in 2008 and became first RSR to compete in it.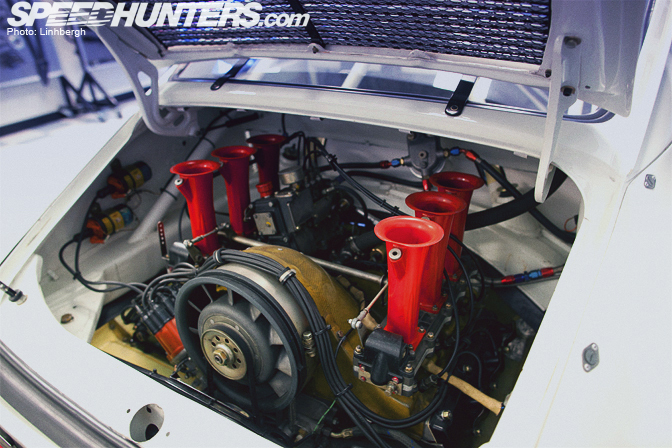 A 3.0L air-cooled flat-six sits in the back looking quite handsome.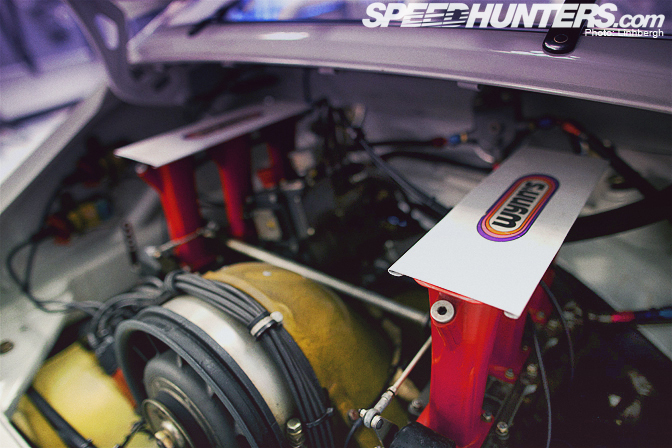 When the car is sitting around, the carb stacks are covered not with tennis balls or foam like they do now, with these awesome Wynn's vintage throwback covers.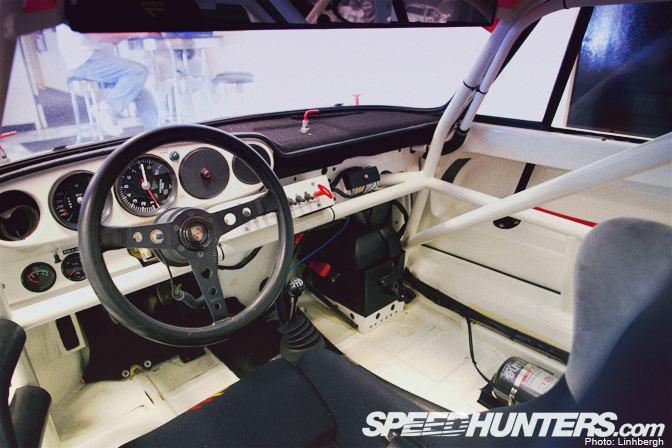 The interior is as immaculate as can be almost as if it just waltzed off the factory floor.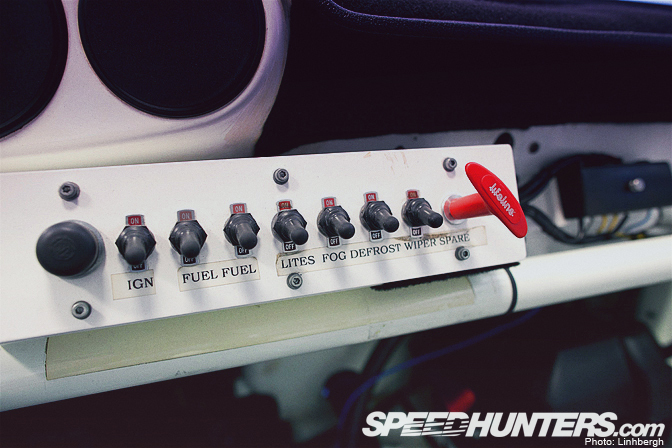 Though upon closer inspection, its age starts to reveil itself.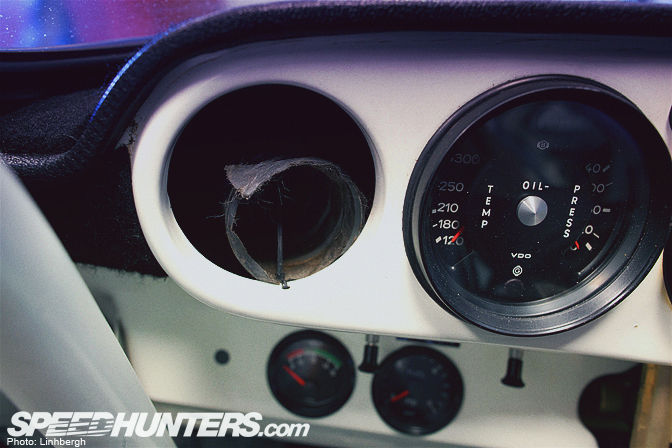 Nothing says race car like a ziptied air duct coming out from the dashboard.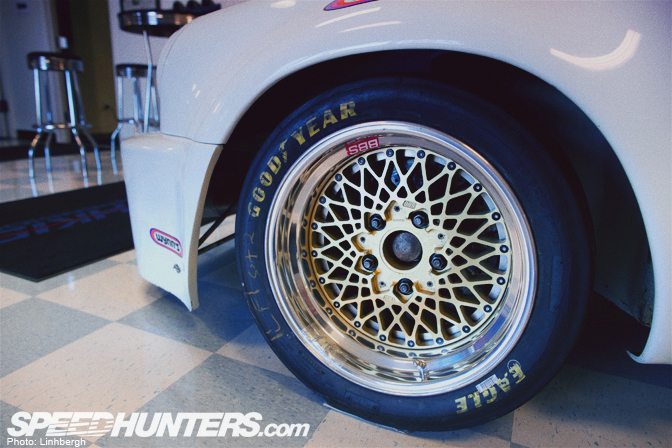 The classic BBS wheels are definitely something to drool over. How can you not like these?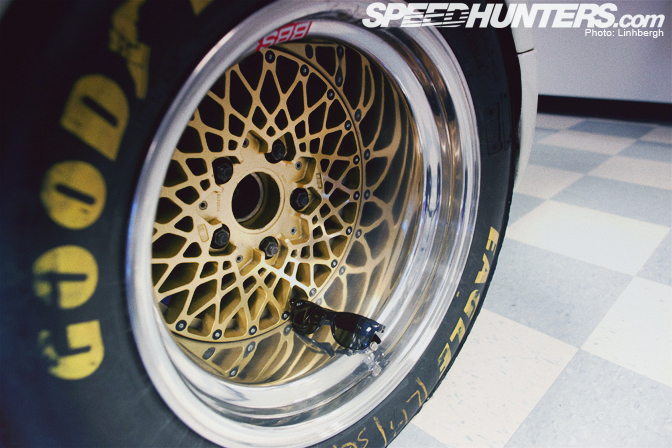 The rear BBS is especially impressive with its massive dish. Notice how my sunglasses seem to be almost lost in its grand dishness.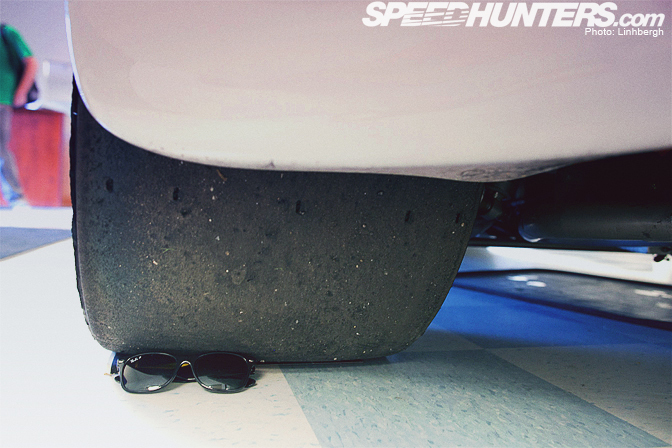 When you have a huge rear wheel, you have to have a fat meaty tire to go with it. Again, my sunglasses roleplays as Vanna White and shows off just how big the tire is.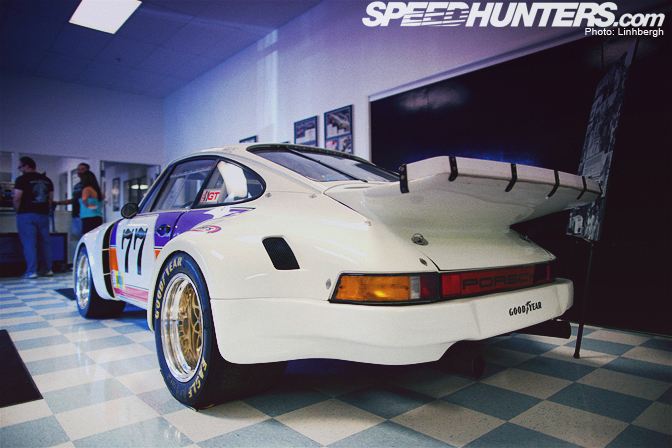 I love seeing these classic race cars, like this 911, as much as the next gearhead, but what I would love to see even more is to see this thing drive all out at Laguna Seca in a whole pack of other vintage race cars. 
The Monterey Motorsport Reunion is set for August 19-21, here's hoping we'll see this car out there.
Hotchkis is a company that seemingly obsesses over improving classic muscle and pony car handling. It only makes sense that the love of well handling cars originates from their family's racing heritage.
-Linhbergh