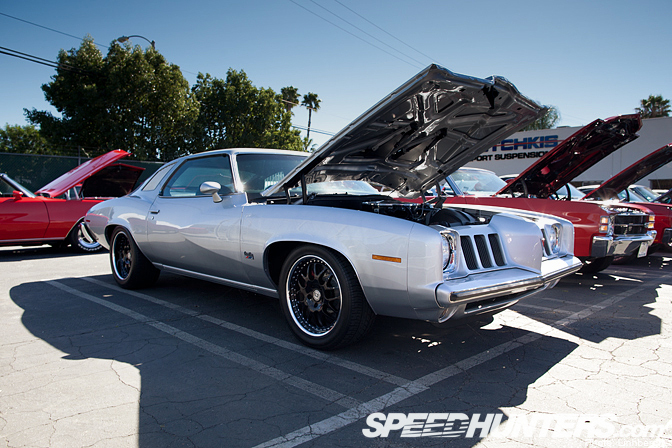 There were a lot of quality GM muscle cars at the Hotchkis Suspension open house. Fellow speedhunter, Mike Garrett, gave us great look at the event. But of all the cars that were on the lot, there was one car that stood out the most for both Mike and myself.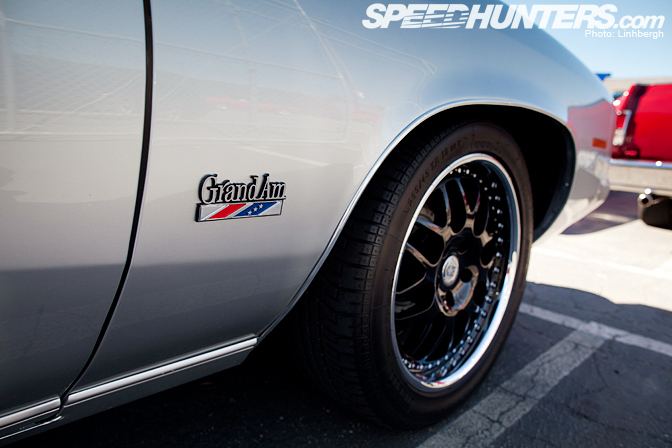 It was this a first generation Pontiac Grand Am –a pretty rare car.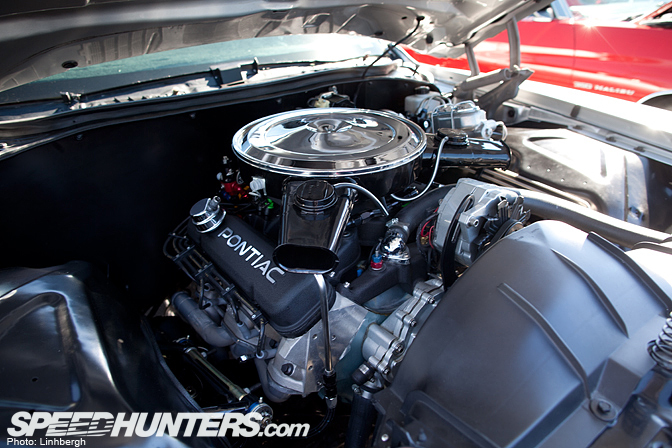 Under the hood sat an Edelbrock 455 big block. Seeing and hearing all these full sized muscle cars with rumbling big blocks has wet my appetite for one….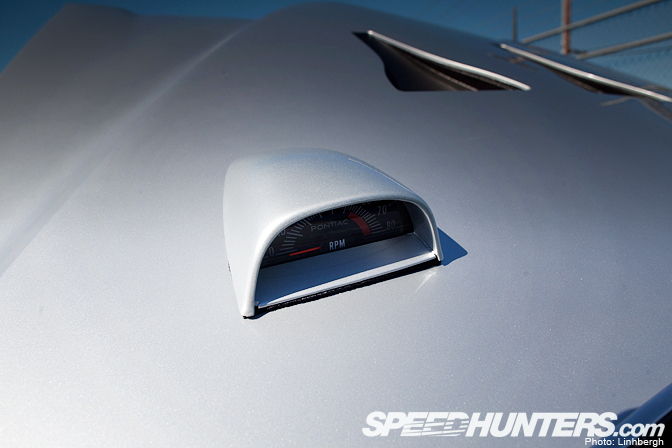 I just love the hood mounted tachometer. It's a Pontiac trademark which was first seen on the GTO.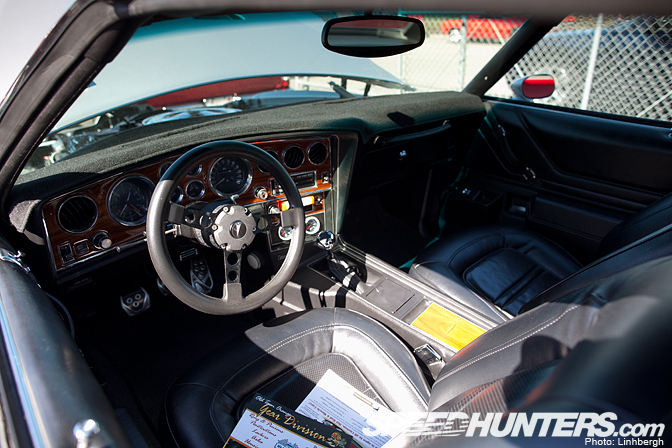 The interior looks to be mostly OEM except for the steering wheel and added gauges. The best part about the car is that it has a manual transmission, a pretty rare option for cars in the early 70s!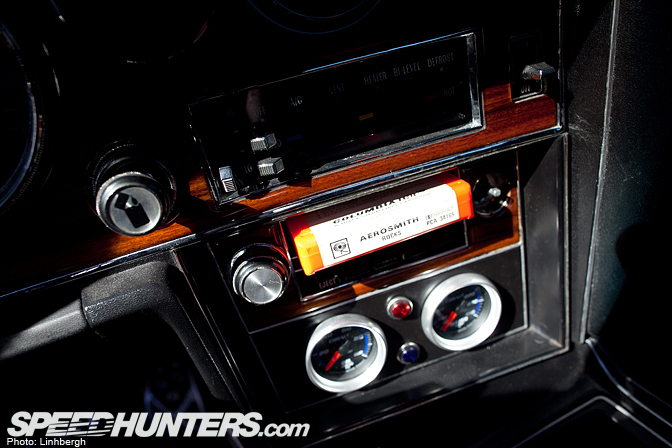 A manual, an 8-track player and Aerosmith? The owner is doing this car justice.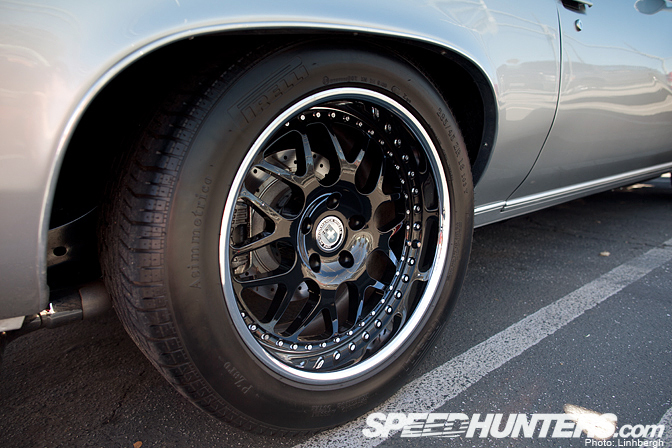 The strange, yet interesting, twist with this car is the modern choice for wheels. The Grand AM is rolling in a set of HRE 640R, which is a high load rated wheel. These wheels are typically for trucks. They're beefier and not as pretty as the lighter and more performance based HRE wheels.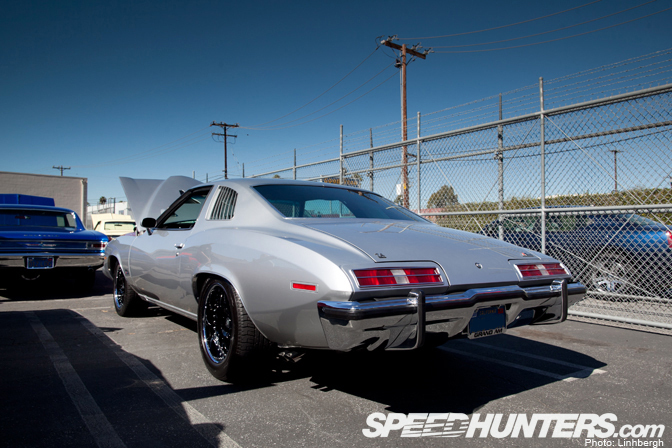 Many folks who own a car that is as rare as this Grand Am usually wouldn't modify it in the way that the owner of this Pontiac has. But I'm glad that the owner did. It looks great!
-Linhbergh