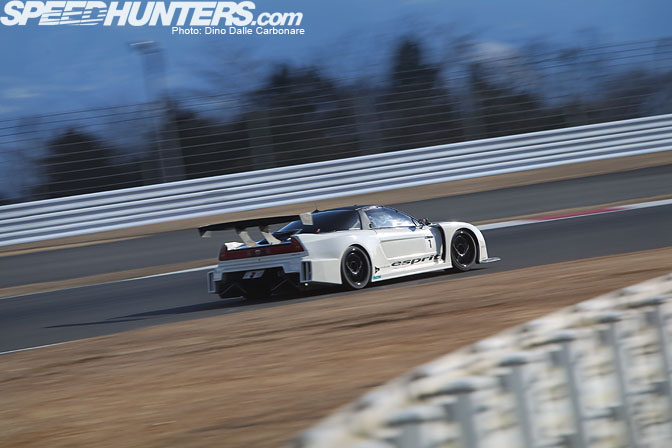 The reason you didn't see any shots of the Esprit NSX on the Part 3 of the HKS Premium Day coverage is that I wanted to dedicate a spotlight to this very special car. As you may recall its time at the Lap Battle event in Tsukuba back in December ended early due to mechanical trouble but it was running better than ever at Fuji. It was the fastest car in the 2WD class of the Fuji Speed Max, Tarzan Yamada managing to tame the savage power delivery and record a 1'43″94 which is truly beyond fast.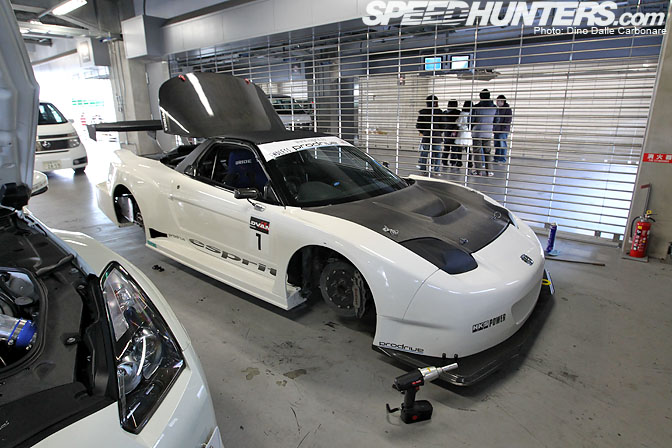 Wanting to take a closer look at the NSX I headed into the pits while the car was in for a tire change and a few adjustments.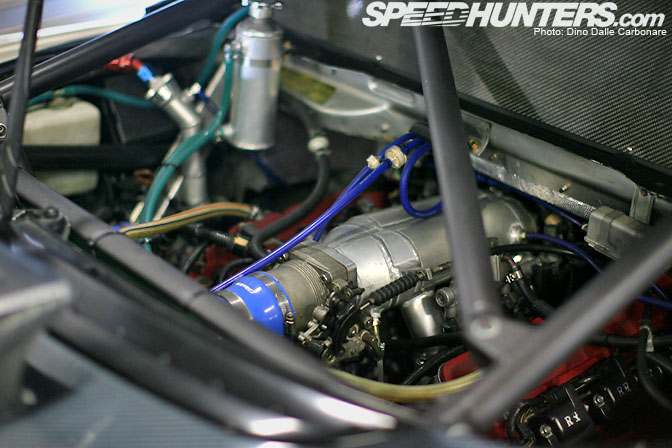 This is what makes this car so unique, its longitudinally mounted V6 motor, which has of course been turbocharged for well over 600 HP.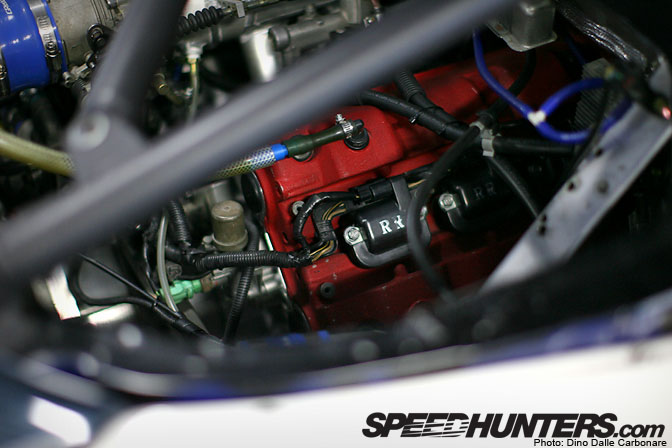 This is definitely not where those red heads should be pointing towards!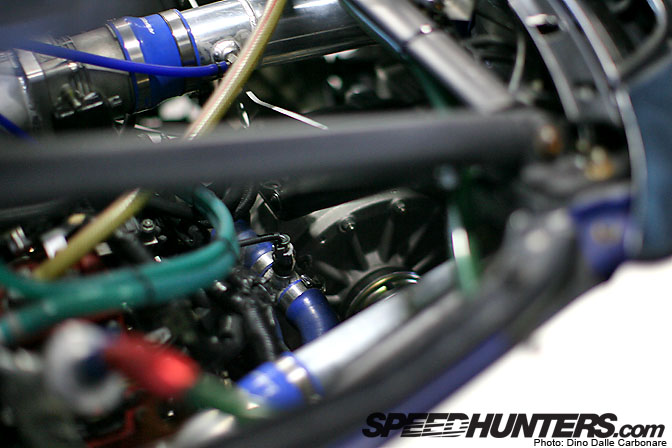 The main reason for turning the engine 90º was not only a better weight balance but primarily to fit the transaxle sequential gearbox as was used in the NSXs that raced in Super GT.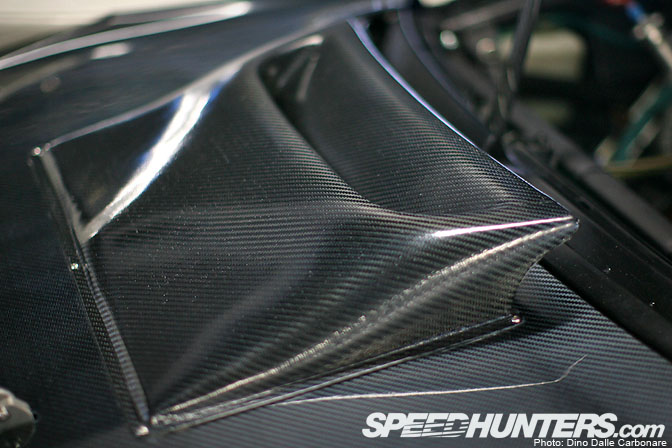 This dry carbon scoop on the rear trunk area of the car seems to be there to direct cooling air towards the transmission.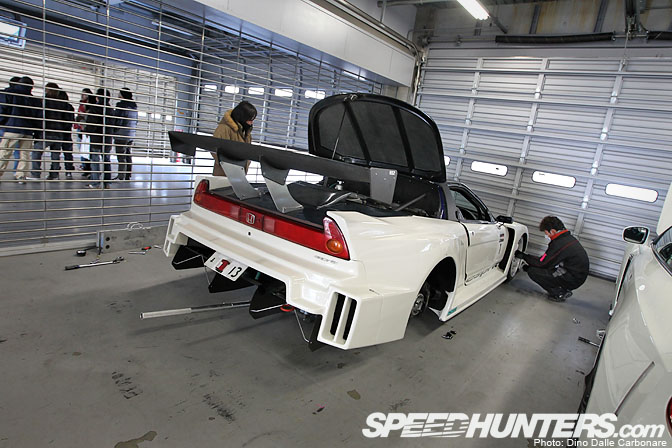 Much like the driveline the lines of the widebody aero kit are very much inspired by the Super GT race cars, with the huge GT-wing dominating that rear end.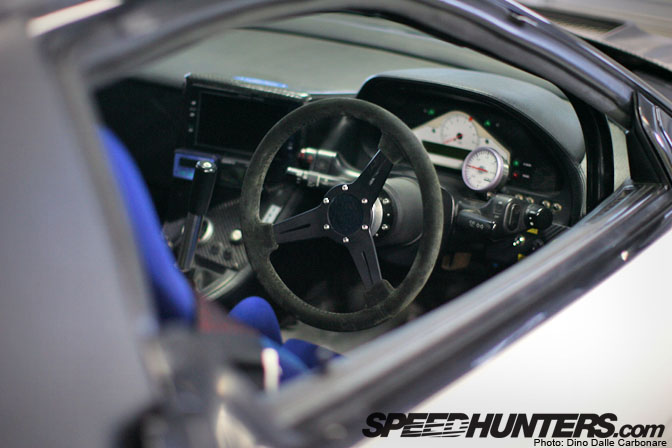 This is where Tarzan Yamada does his thing! The rear hatch windscreen has been ditched in favor of a lightweight dry-carbon cover so a camera and LCD screen take the place of the conventional rear view mirror.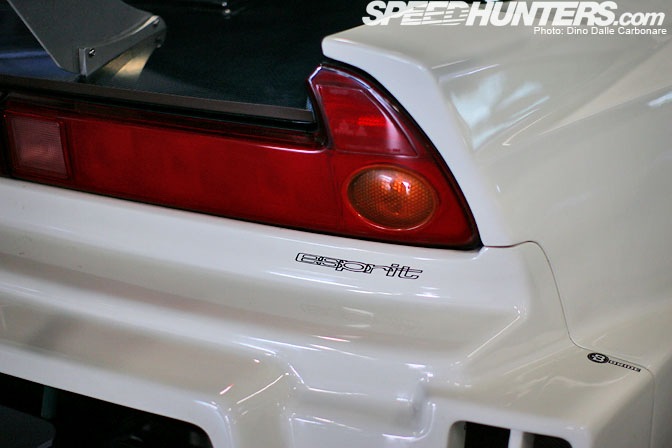 Esprit has built some wild NSXs in the past but this one really is on another level. It's a pity we never got to see its true potential at Tsukuba lat month at the Rev Speed Lap Battle.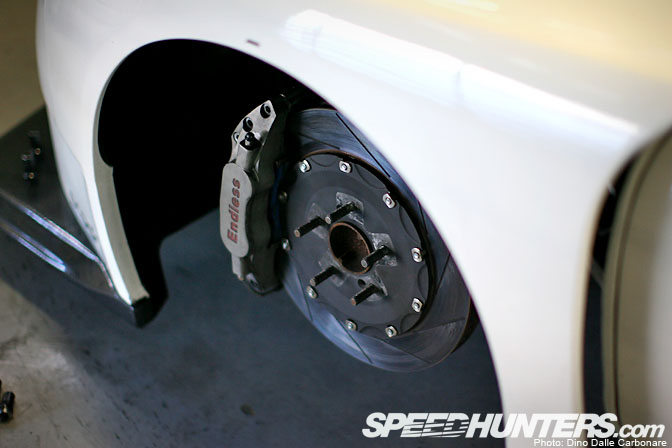 Taking care of braking up front are 6-pot Endless brakes while at the rear…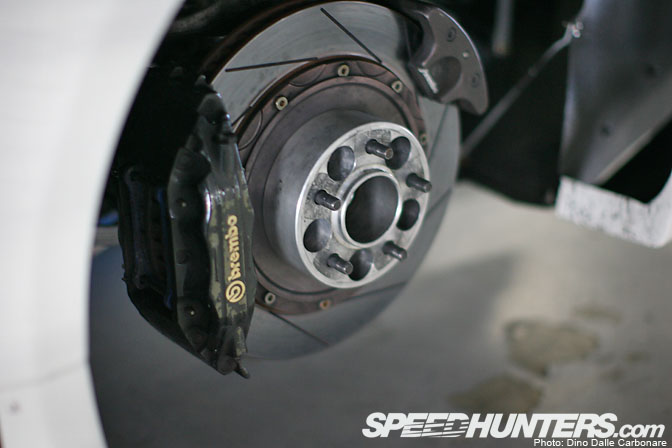 …due to the weight balance of the mid-engined layout, big Brembo F50 4-pots are used with separate calipers for the side brake.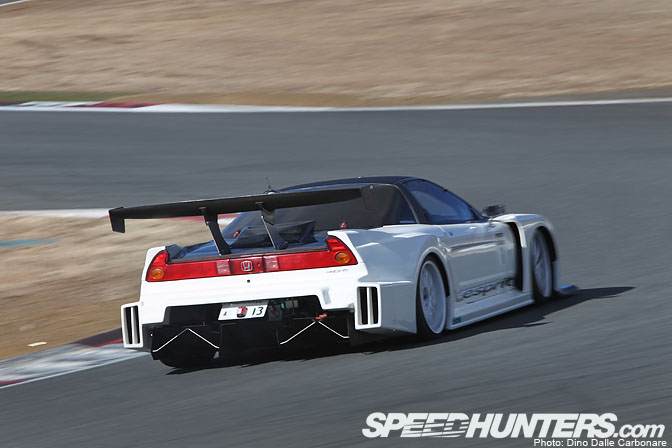 Is this the best NSX ever to come out of Japan? Maybe the purists will not agree as it's been turbocharged and fettled with too much…what do you guys think?
-Dino Dalle Carbonare