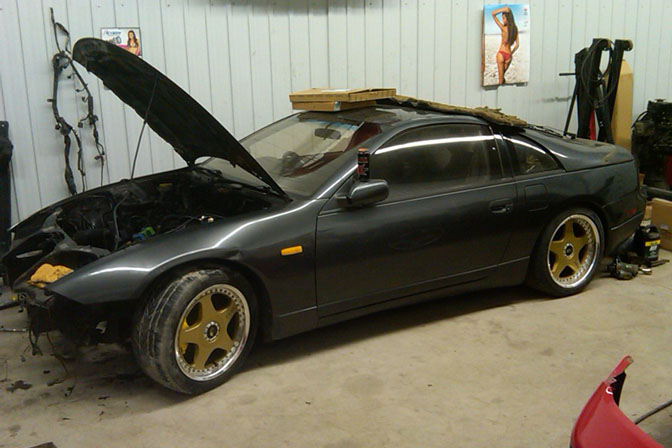 We've already had a quite a response to our call-out for reader builds. Jay from Montreal, Canada sent us some photos of a project that him and his friend are working on. It's a RHD Z32 300ZX undergoing an RB26DETT swap.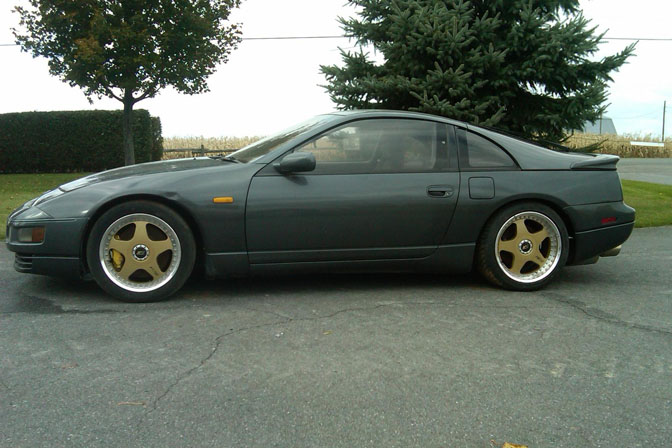 Here's a shot of the car before it went under the knife.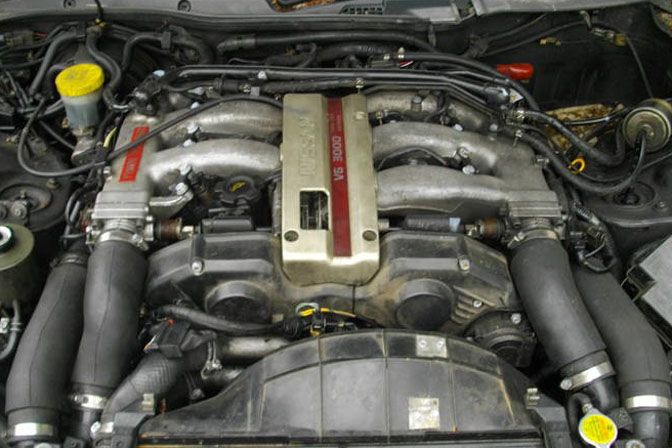 Jay didn't say why he's ditching the VG30 for the RB, but I'm thinking the notoriously cramped engine bay might have something to do with it…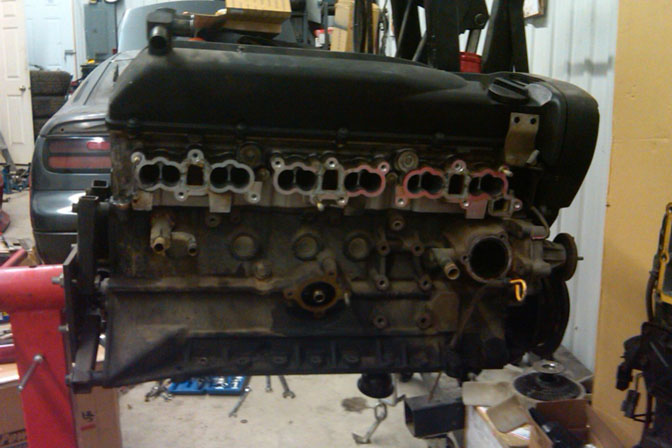 A shot of the new powerplant. The RB26 has been pulled from an R32 GTR and will have a pair of HKS 2540 turbines and Nismo 555c injectors.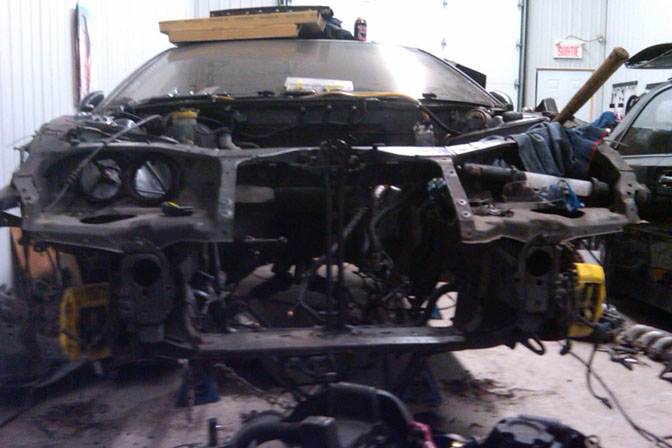 The rest of the engine setup will include custom intake, exhaust, intercooler, and a Setrab oil cooler.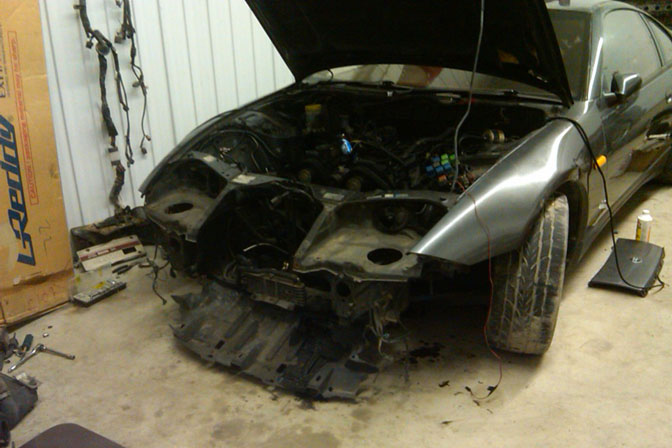 Also part of the build is a set of Brembo brakes, and fully-adjustable coilover suspension. The wheels of choice will be Veilside Andrews in 18×9.5 and 18×10.5.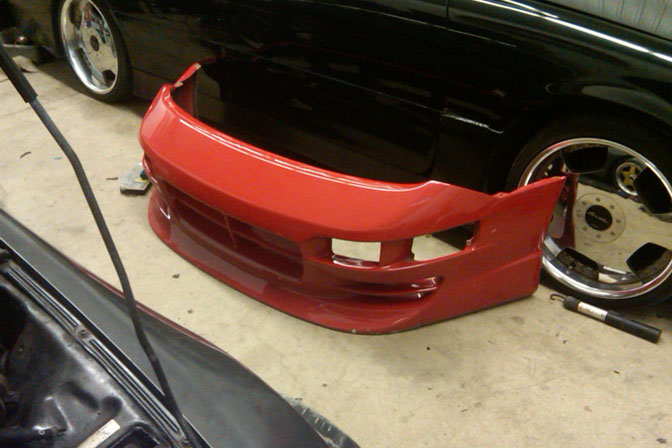 The exterior will also get some minor tweaking. Here's the JDM-spec front bumper waiting to be installed.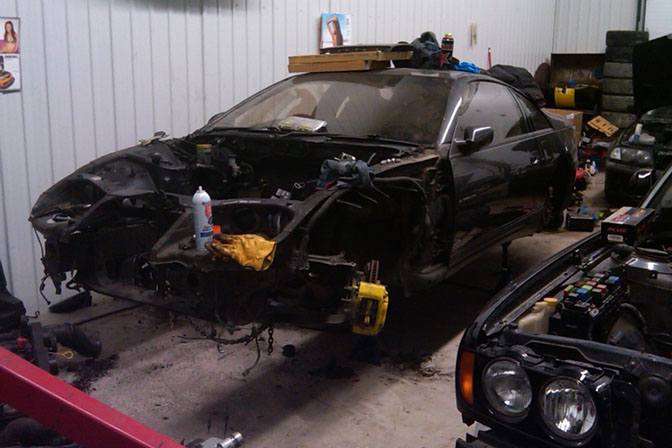 Jay is aiming to have the car back on the road by the time April rolls around. What better time to fire up a new build than when spring arrives?
Thanks for the photos Jay, keep us updated!
-Mike Garrett