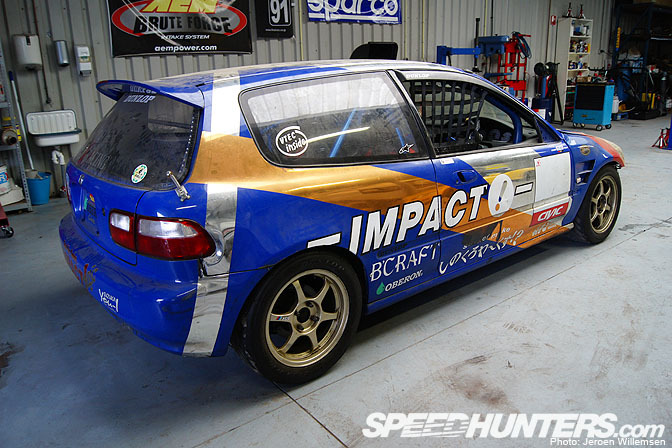 Every time you walk into a garage or a warehouse hunting for speed you can find something special you didn't expect. This was the case when I walked into Rising Sun Performance at the end of January. Amongst all the other cars I found this blue EG that had been built by Impact! in Japan and imported to Europe. The owner must be a real enthusiast because you could build something like this right here in Holland.
The car had been dropped off at Rising Sun Performance for some minor changes and to get it ready for the circuit.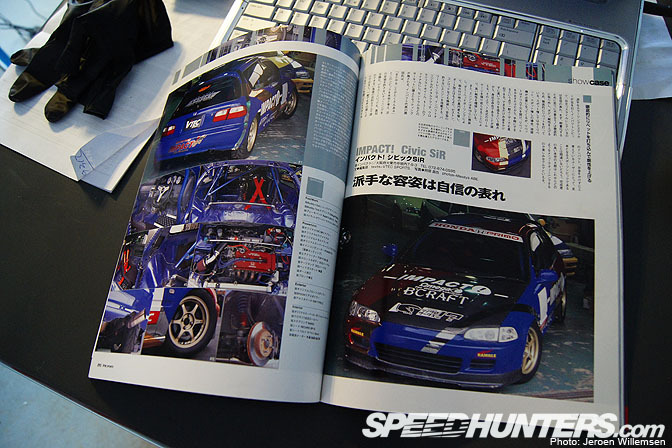 It seems that the car was quite famous at one point because it had a two page feature spread in the HyperRev bible.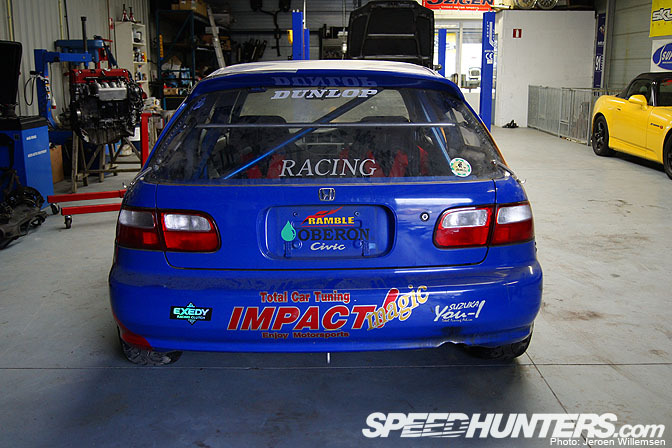 The exhaust is still an item that needs to be addressed but besides that it is ready to race.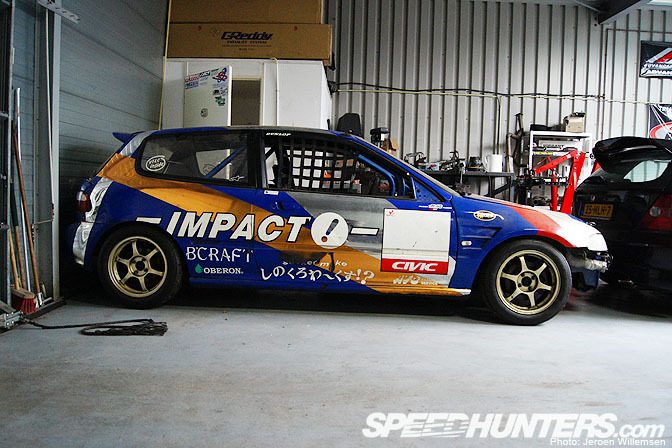 The heavy glass windows have been replaced with lexan items. They also replaced the fenders and hood with fiberglass versions.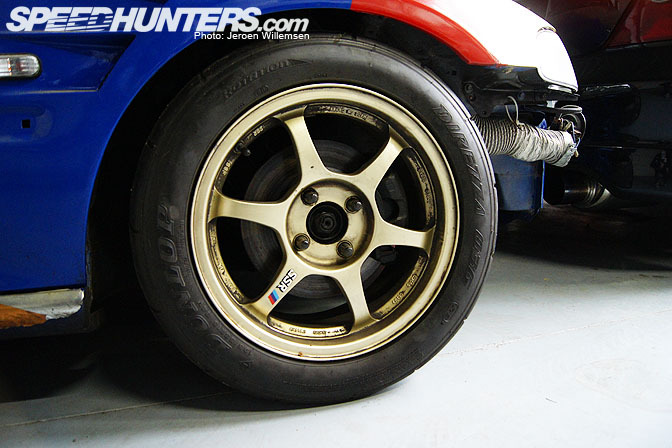 The 15" bronze SSR Type-c wheels are a perfect match for this car. Together with the Dunlop semi-slick tires these will make sure the car sticks to the ground.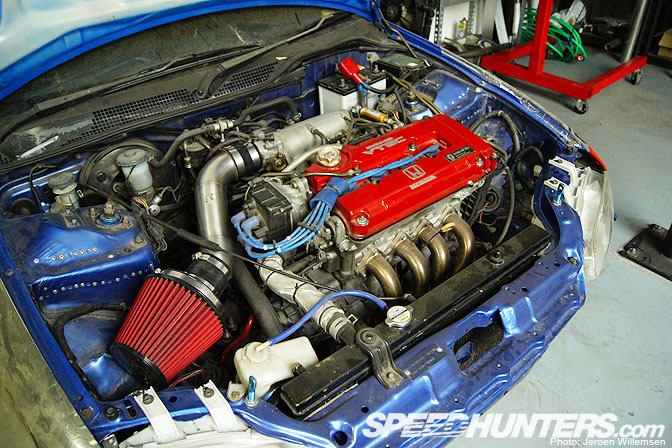 The engine that powers this car is a B18c with high compression pistons and a smoothed cylinder head. A Mugen exhaust header makes sure the hot gasses flow without restraint. On the cold side of the engine Rising Sun Performance placed an APE custom intake with filter. APE is a Dutch brand that specializes in headers, exhausts and downpipes.
You can also see the peculiar way the Japanese have stiffened the chassis. They didn't use a welder but pop riveted the entire chassis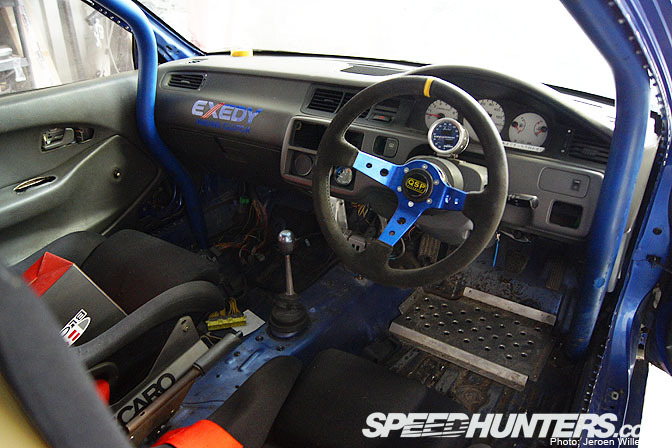 Inside the car we find a QSP steering wheel and Recaro SPG bucket seats. The rest of it has been gutted.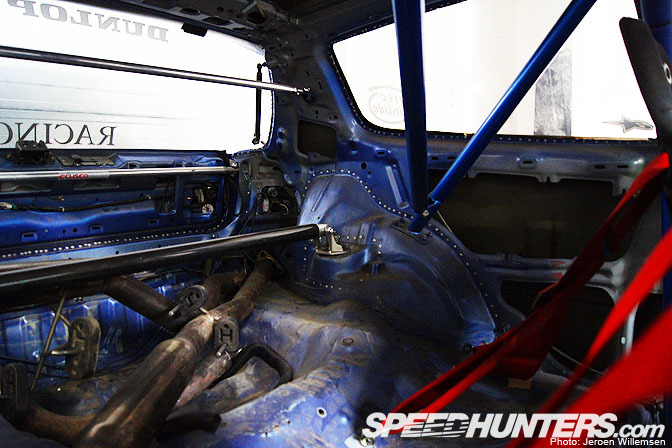 More rivets are found throughout the entire interior. I'm feeling sorry for the person who drilled all the holes and riveted them afterwards.
I hope to see this car in action on the circuit of Zandvoort or Assen this year. I'll keep an eye out for it and report back when it is doing the rounds.
-Jeroen Willemsen