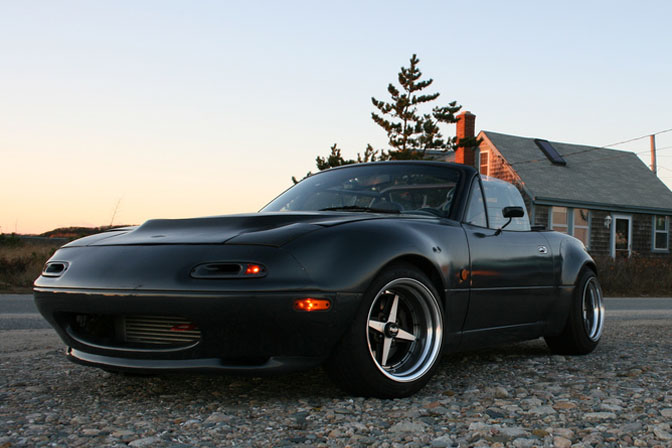 The next reader build showcase we have comes from Andy in Rhode Island. For the past four years, Andy has been hard at work transforming a mild-mannered NA Miata into a turbocharged wide body beast of a sports car.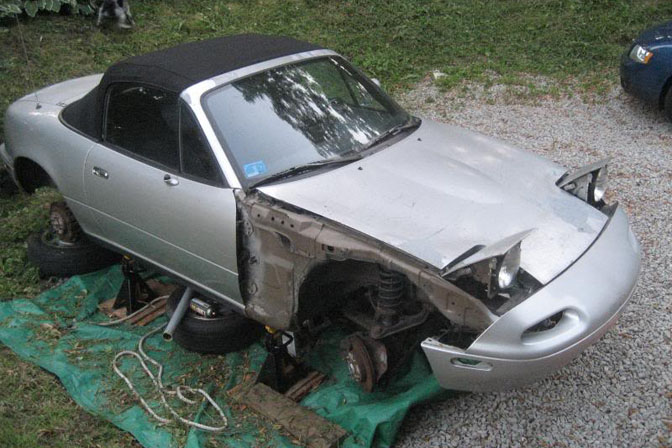 This is what the little Mazda started out as. Talk about humble origins.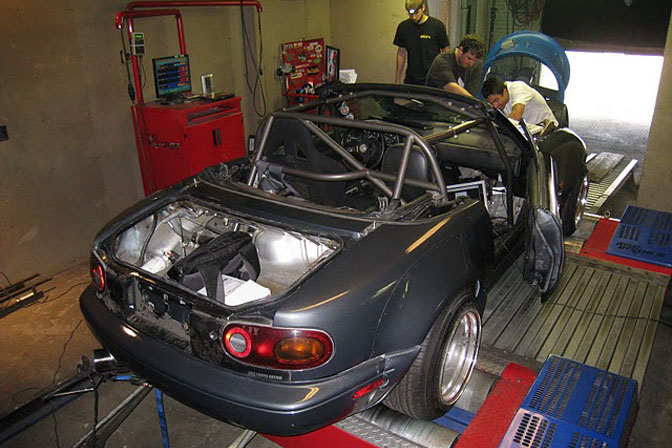 The list of stuff done to Andy's Roadster is long, and he did nearly all of the work himself. Under the hood is a fully built, turbocharged version of the original Mazda four cylinder with a Megasquirt standalone system. After completing the motor before the winter, it made 256whp with a vacuum leak. Andy hopes to hit 300whp once spring comes.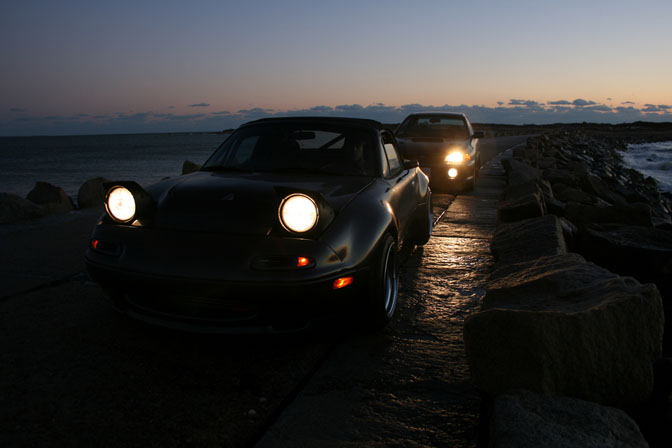 To handle the extra power, the car has also been fitted with a transmission and rear end from a turbo FC RX7 – something that took quite a bit of fabrication to pull off.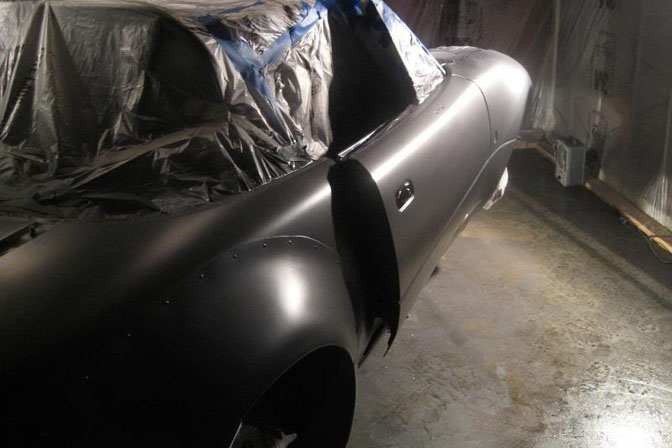 Dominating the exterior is a full AWR wide body kit.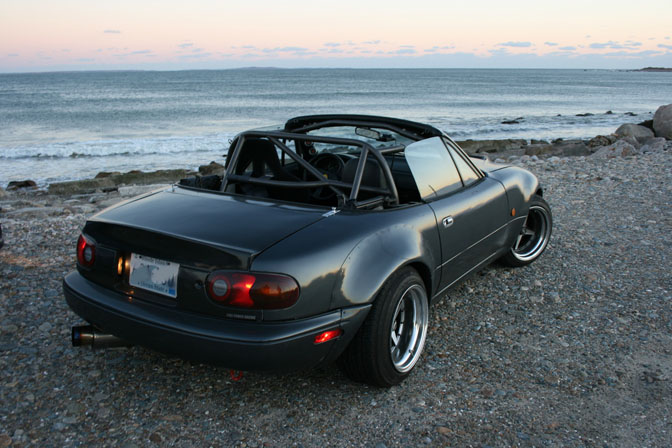 And fitting into those beefy fenders? A set of Work Equip 01's sized 15×10 in the front and 15×11 out back. Wow.
Without a doubt this is one of the coolest Roadster builds we've seen in a while.
Thanks for sharing Andy!
-Mike Garrett