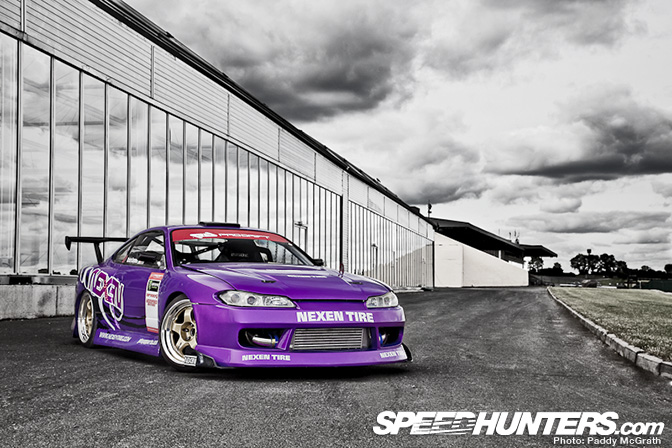 Here's the third and final batch of our reader-provided S-chassis quotes. Since it's January 5th, I've set the quotes to a backdrop of – you guessed it – S15 photos.
Here they are!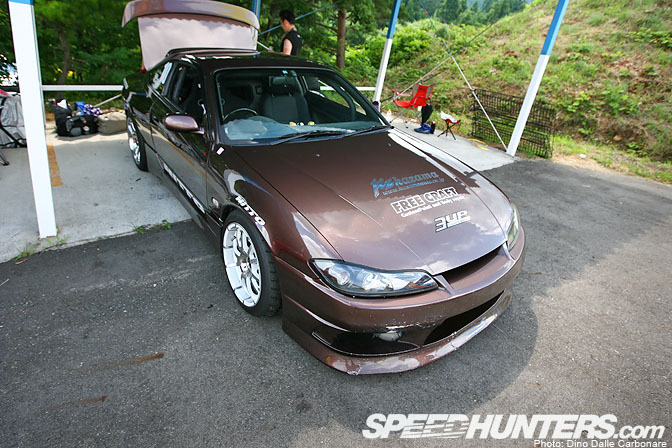 Its a simple but effective machine, beautiful to look at, easy to drive
on a day-to-drift basis and you can do so much with it….slam it, drift
it, grip it, use it daily, aero kits, wheels, style and performance
options are endless….plus its perfect for everybody from beginners to
professional drivers. - Kevin Montgry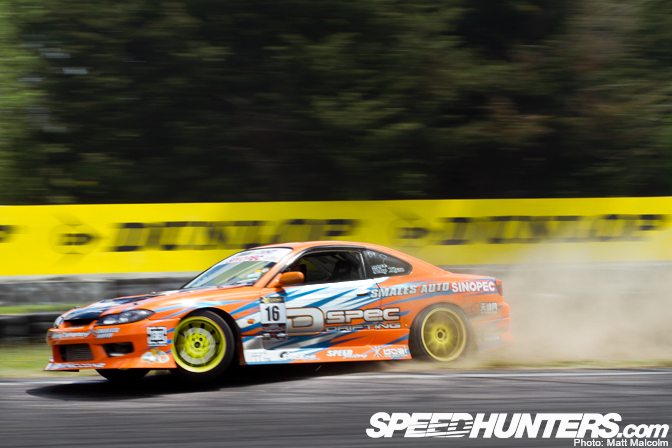 They are from the best decades of Japanese cars, before emissions
regulations have turned most cars into eco friendly mushy nonsense. S-Chassis rule. -Gaz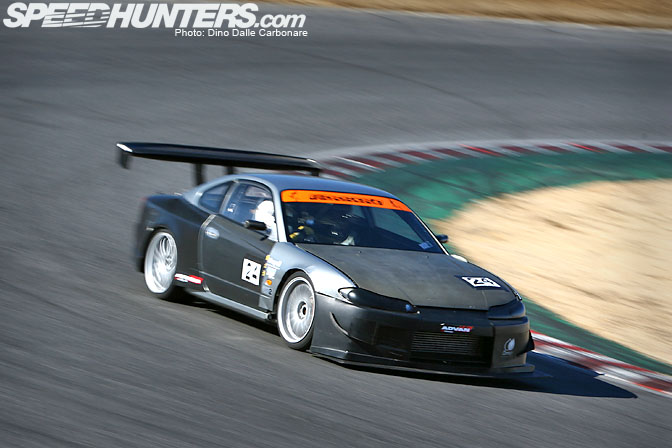 Very versatile and beautiful cars with the best aftermarket support out
there, perfect weight distibution and wheel base makes it fast and so
fun. i feel fast and free and safe in them. - LoneRacer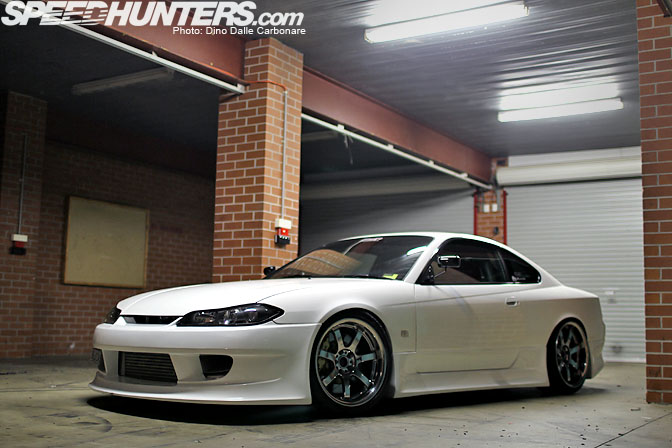 Whether back road carving is your thing, drifting, or even a daily
driver for that matter, the S chassis can do them all without a second
thought. There are faster, better handling cars of the same age out
there, but for the price, the S chassis is hard to beat! - Logan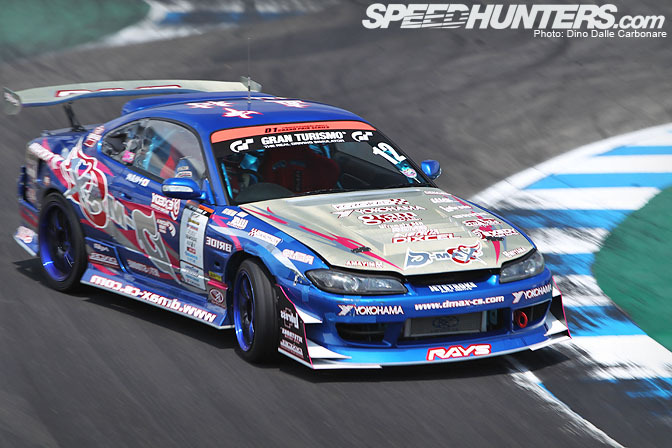 It's like the perfect girlfriend….the one who does it all…. Gives you
great feedback and communication, easy on the wallet, and great to look
at.  Plus…something so good looking actually can be maintained by a
loser like me on a tight budget. I'm no rich guy and she still loves me.
Damn straight this is the perfect car. - jay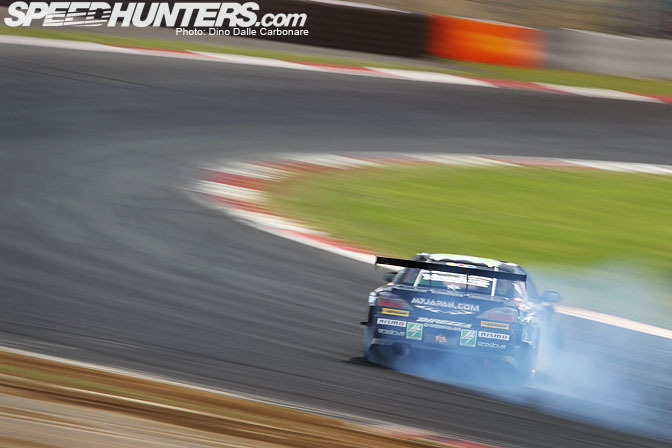 I can't think of another car that comes close except maybe the AE86….nissan will never be able to recreate the s13-s15 line
again……..long live the Silvia!!!!!! - 2000gtx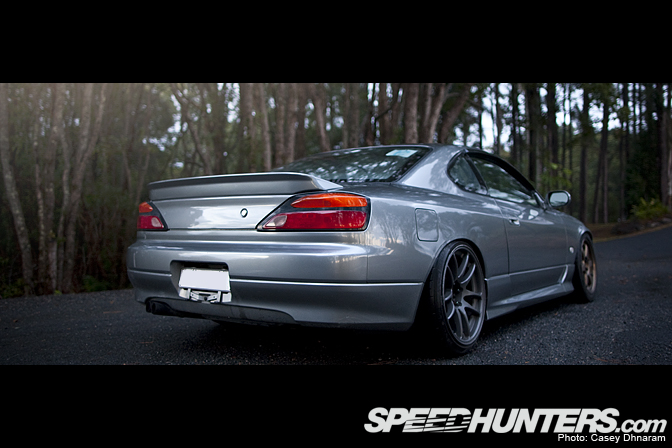 Easy to modify and fun to drive!!!!!!!!!!!! - kmakzi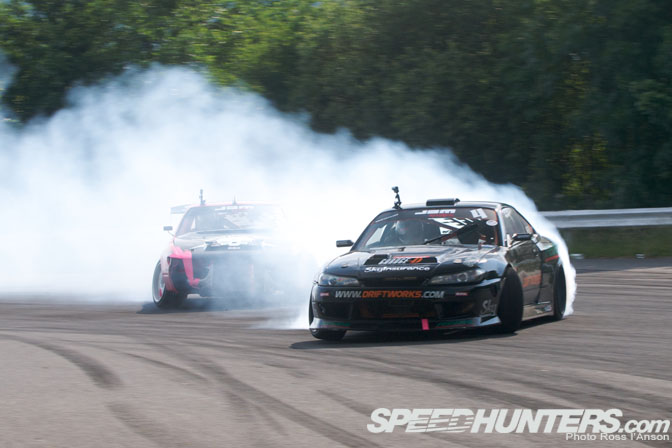 It's a relatively inexpensive FR sports coupe that's light, powerful
enough to break the tires, grippy when you need it to be, stylish, and
over all has ton's of aftermarket support for any type of motorsports.
 What more could anyone ask for?  It meets the criteria of any young to
old, male or female driver that wants the most out of less.- Sean Lawrence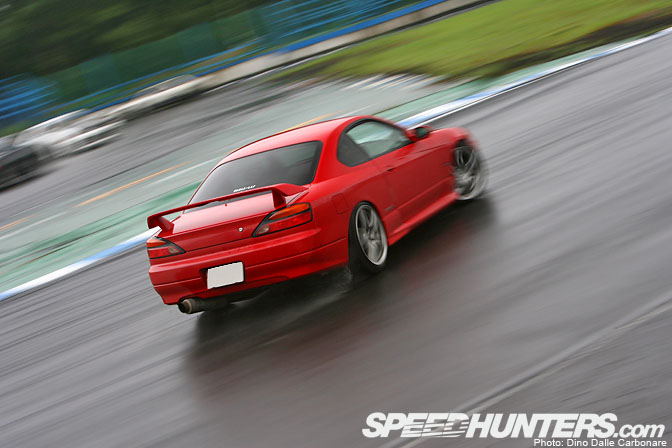 I have all threee models. 13 for drift, 14 for Time Attack and 15 for street. Will never need another car. And love all 3. But most importantly, unlike today's computer controlled cars, they are
fun and rewarding to drive while still being fast. Say no to all wheel
drive computers on wheels amd yes to good old fashiond rear wheel
driving! - motiveDVD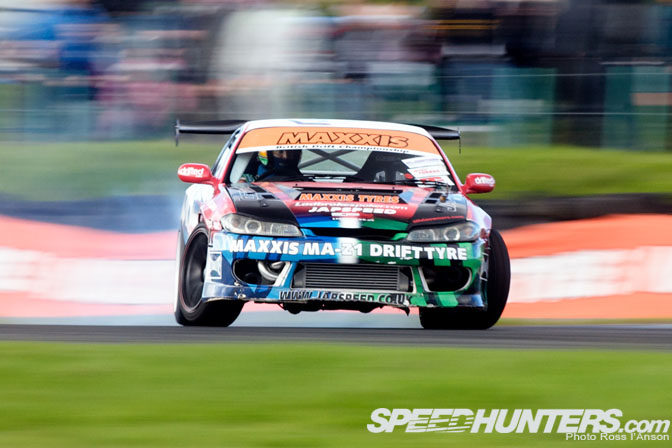 The s-chassis is a great low-budget entry level platform. The ease of
customization and relatively low cost of performance parts makes these
cars a great starting point for youth who want to get into grassroots
motorsports like drifting and auto cross, and even track days. - Ringo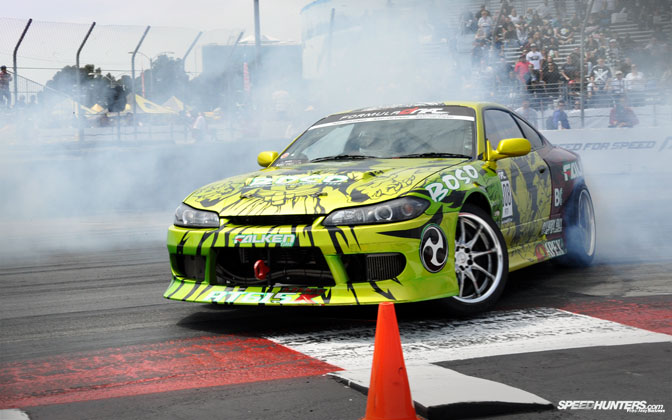 Perhaps the best part of the S-chassis' could be found in it's origin.
We should not forget that Nissan did not intend on the S-chassis to be a
"drifter" but more so an entry level sports car that was affordable,
well balanced and most importantly rear wheel drive. A small motor with
good power rounding off a beautifully designed exterior, and comfortable
interior, the idea was quite simple. - babyjesus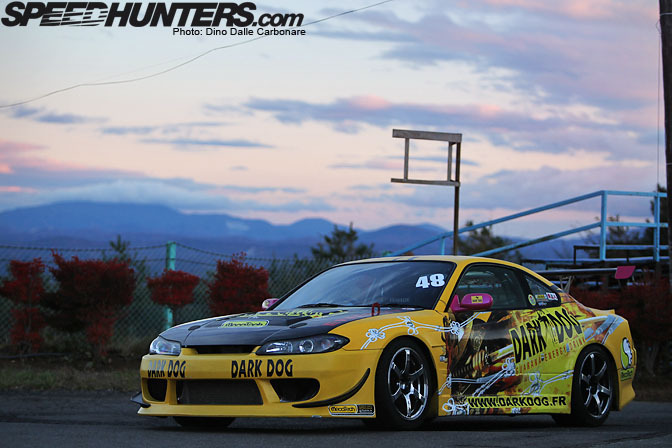 Nothing beats the feeling of hearing that SR timing chain slap in the
morning, clunking of the rear LSD in parking lots, the constant interior
noises that soon become less irritating, making the headlights pop up
to wink at chicks and see them smile after that, being able to whip up
that tail no matter what situation you get into, being scared of driving
in the rain, wondering whether my front bumpers will be safe each time i
visit shopping malls. - mokomoko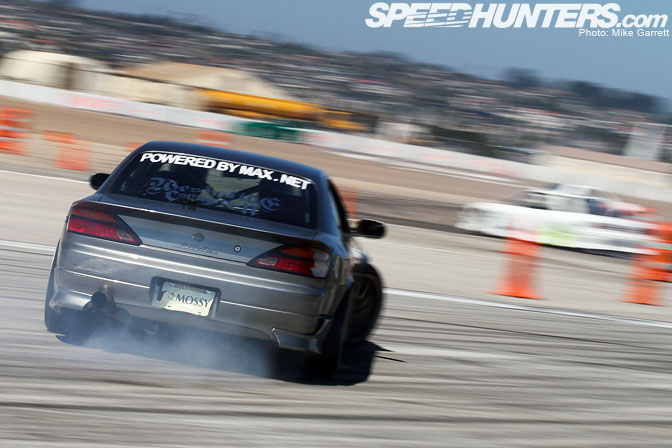 A daily runner at day, drifter at night. Perfect symbiosis between two very different functions.- Daniel "theNorwegianKid"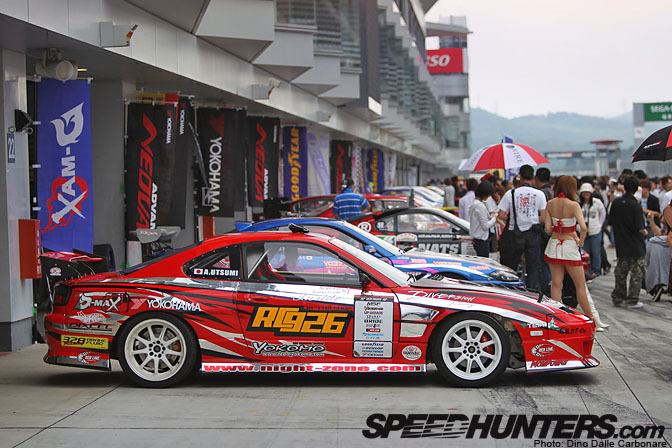 It's the Japanese Jack of All Trades.  Whether Drifting, Road Racing
or Drag Racing.  Cars like the Yashio Factory S15 in Drifting, Exceed
Moat cars in Time Attack, and The Jun Hyper Drag S14 show the
versatility of the S-Chassis car.  This stems from a very well
engineered chassis, and a capable tune happy engine.- 5:04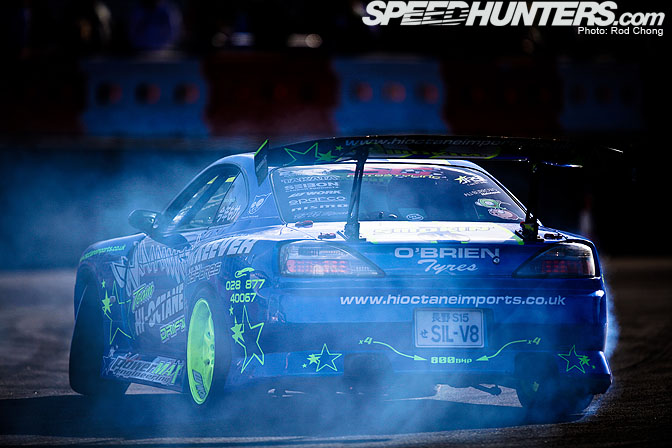 New cars don´t have personality, the cars just drive you from A to B. In a silvia, you are the driver. What is better then cruising in a hot night with good music in a S13/S14/S15? - NightKids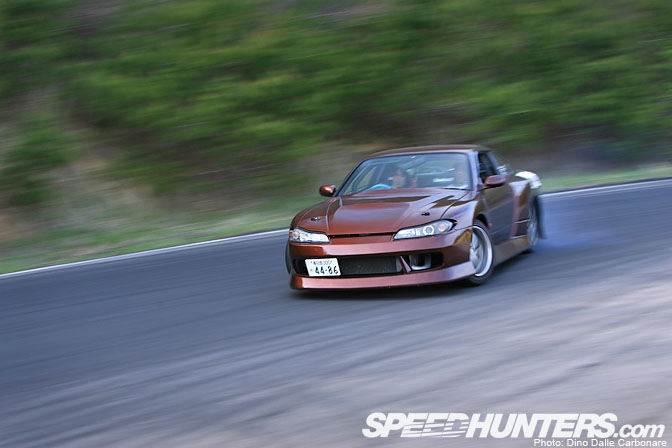 The S-chassis is the ultimate in versatility. Whether you want a drift
car, or a grip car. A show car or a street car, the S-chassis can
deliver. The plentiful amount of engine swaps, to endless amount of
tuning, both aesthetically and visually. - HeadBanger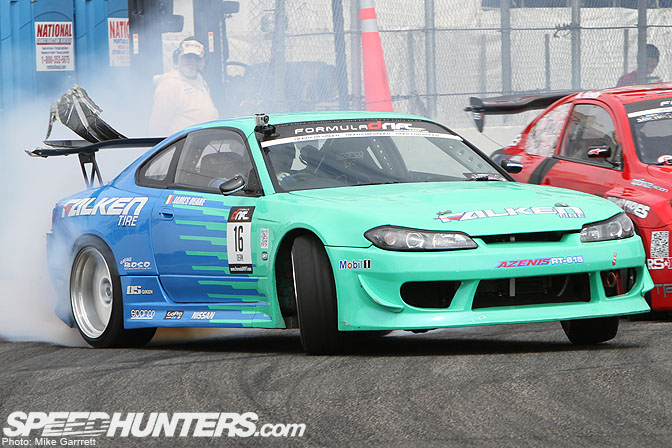 The S-chassis is the best value for money when you are looking for a
sportscar. It's unbeleivable that you can find such a reliable FR car
with a nice amount of hp and so many options to cheaply improve it. - Tony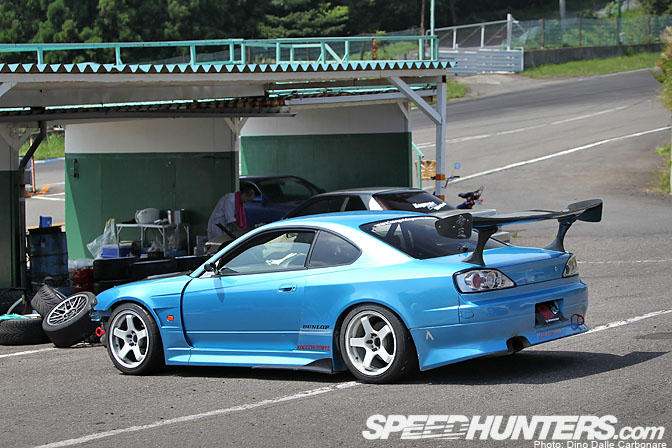 LIke the Corolla/Trueno, the Silvia is a cult car. A cheap, easy to
tune, sexy car that has been soiling pants for years…and probably
years to come. With a car that you can find in any recycler anywhere,
the possibilites regarding tuning and tuning styles is endless. – OtakuTaikun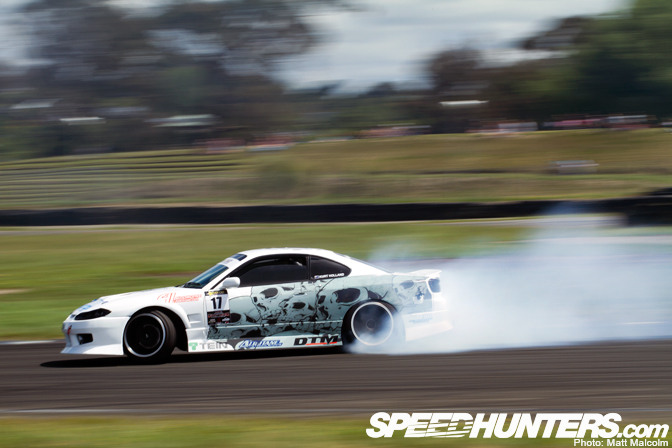 It makes me feel alive, 'nuff said. - Kreatchuz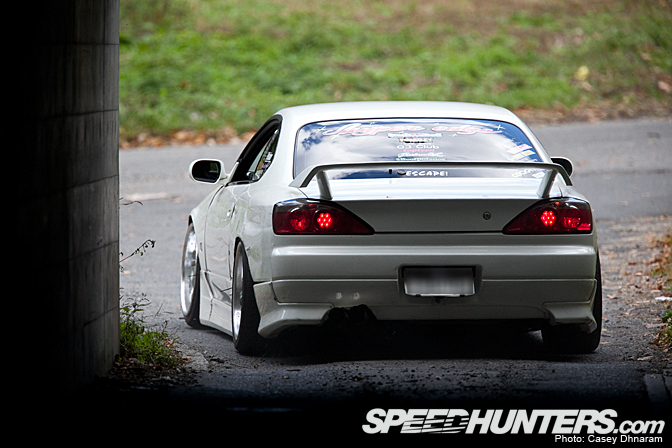 The S-chassis cars are the most basically designed cars, both
aesthetically and performance-wise, yet they hold a special place in all
us. It is this simplicity that has made this car as popular as it is.
It represents what the auto industry is missing: an inexpensive, simple,
highly-tunable, lightweight, rwd coupe. And as long as this sort of car
is unavailable at new car dealers, we will always resort to out beloved
S-Chassis. - Albert K
-Mike Garrett