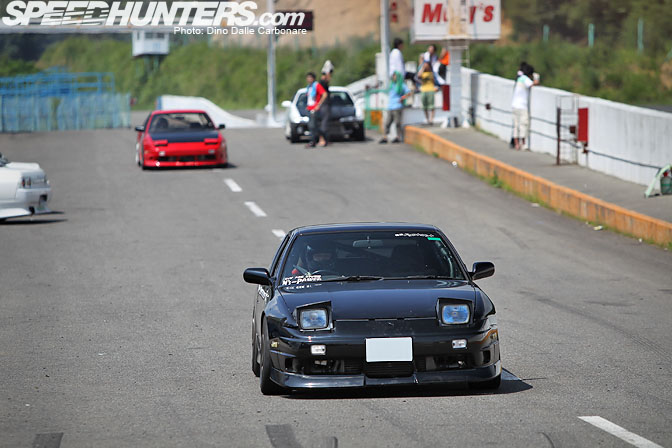 Now it's time to go through some of the comments that you guys submitted about the S-Chassis.
There were some great quotes in there, so here's the first batch – set to a selection of S13 shots from the vast Speedhunters archive.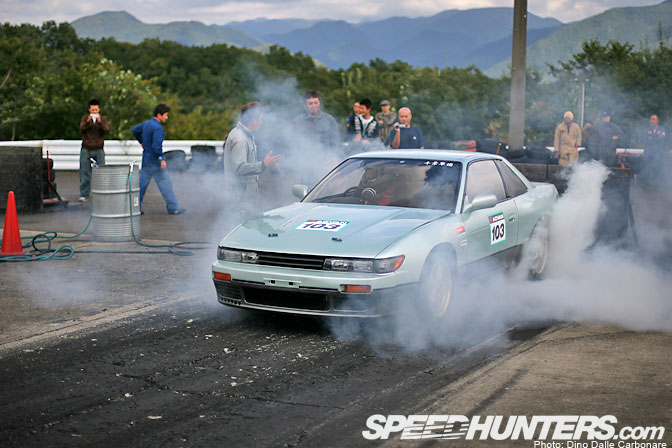 Whether it is hard parked and dressed up at a show looking pretty,
sliding around raw during a drift event, or a work-in-progress semi
painted project car (like my S13 haha) the S-chassis is always one of
the greatest looking rides around. Not to mention the "brotherhood" that
comes from the following and passion for these cars and their
performance. - blackmags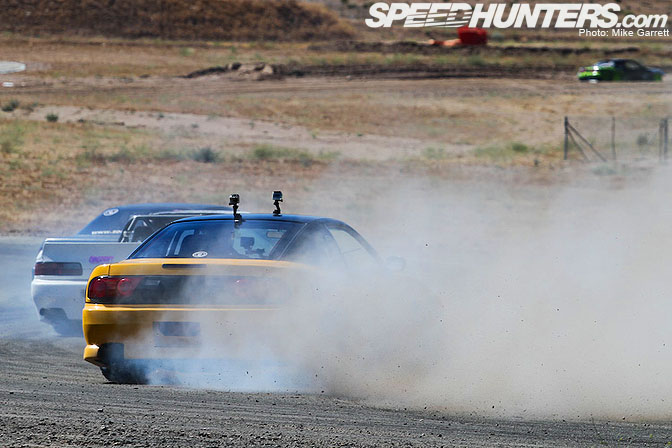 It's aggressive and infinitely customizable, and is very predictable once you get the tail out. Truly, it is the obvious choice for someone starting out in motorsports. – eccramer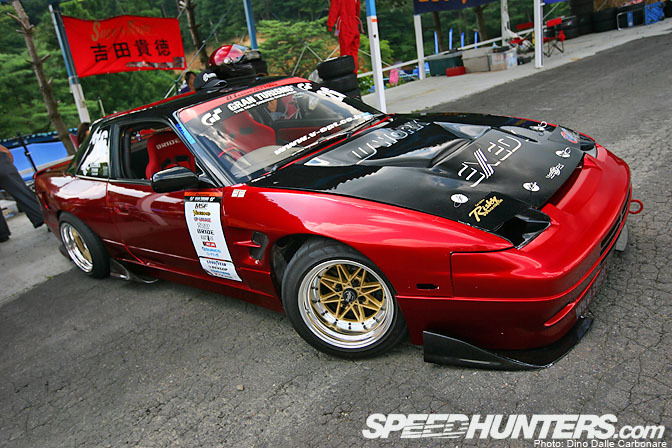 Nissan stuck with it, from a cheap kinda cool car S110/ S12, to the
almost perfect S13, then just got better through to the S15. It never
became over weight or over priced.  - dmcc 28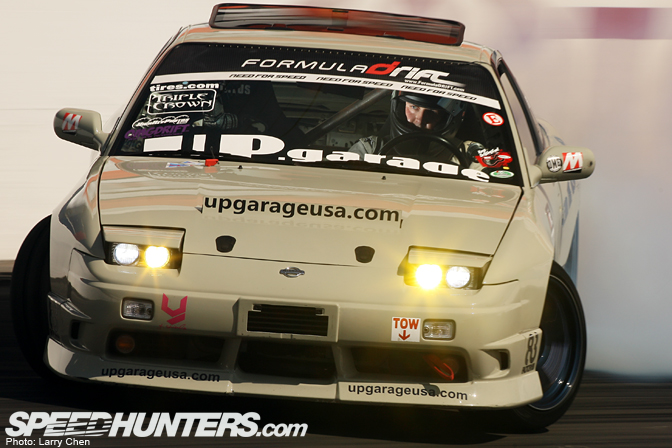 It's like love…no better car if you are between 18-25 years old…they
are sexy, reliable, fast, grip well, they can drift, huge
spare/aftermarket support, cheap….best car for me<3  - TnF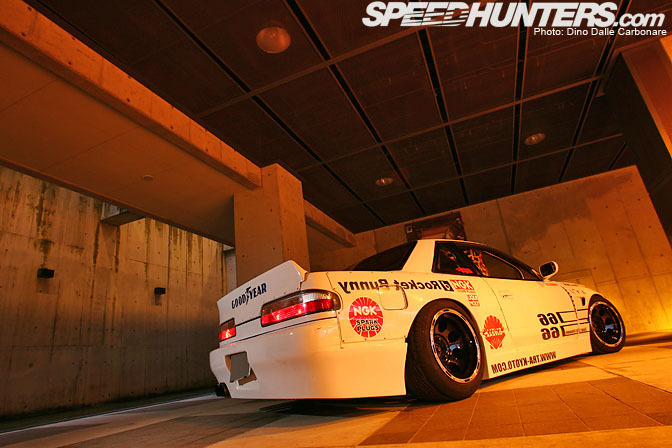 I love the S chassis because its like getting a blank sheet of paper.
Building it to reflect your own personality. No other car at its
price can match that.- st165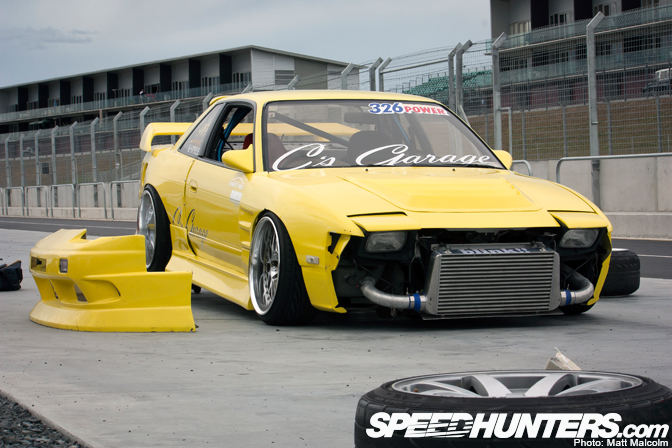 The 2 door and relatively lightweight body in combination with the
turbocharged engine and the FR layout offers a great platform to every
young sportscar enthusiast. - Angelus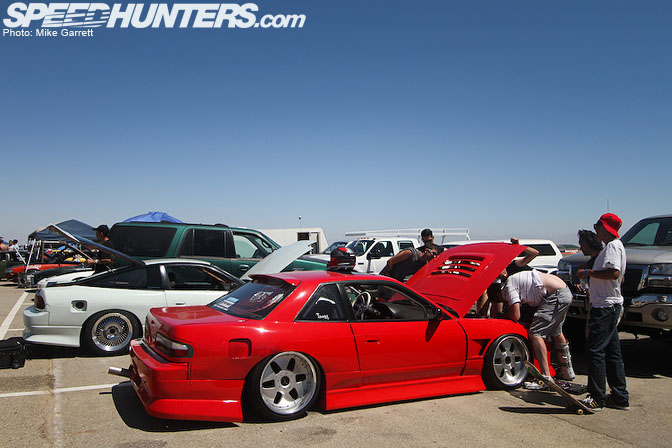 What i loved about them is the Cockpit. The ergonomics are perfect,
the placement of the shiter, and e brake aren't too far where you have
to 'reach' and it just feels right. if you don't understand, i'm
assuming you never had an S Chassis! - Eric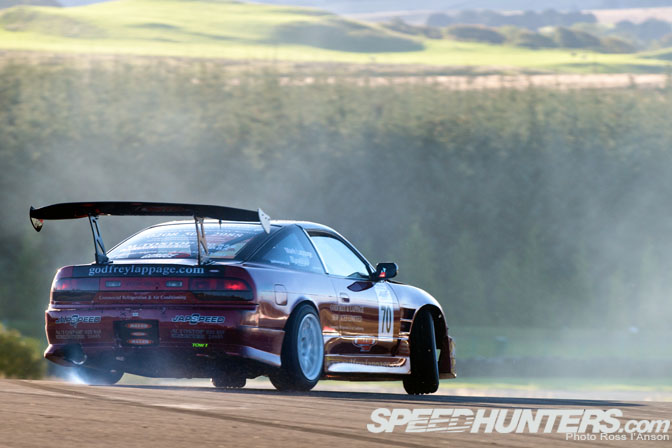 From an AE86 drifter's view= car is cheap, fast, and reliable. Usually you only get to pick two but this car offers all three.- Danny B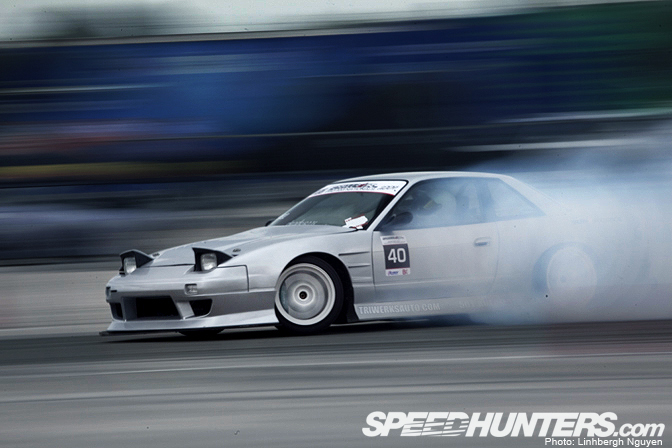 The S13 is the classic bulletproof drift car. I had admired the car as
long as I could remember. I remember being 7 and someone asked me "you
love cars so much. What is your favorite?" And I would always answer
(even today!) "The Nissan Silvia S13." - S13 4 life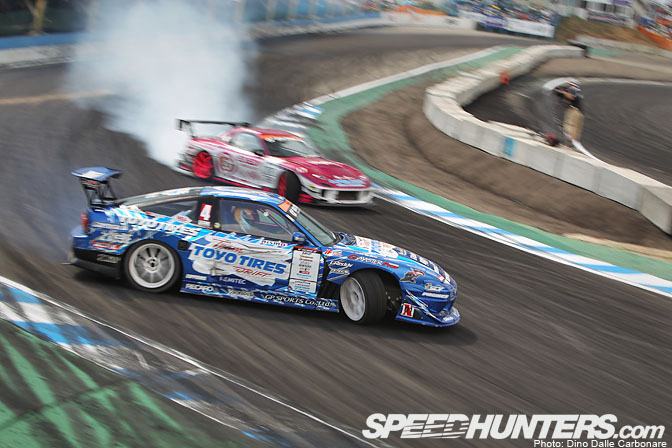 Versatility. If a component fits on one S-chassis, more than likely it
will fit all S-chassis. S13 Struts on an S12, no problem. SR20DET from a
S15 into a KA24E powered S13, fits like a glove! You can't beat that. - Justin B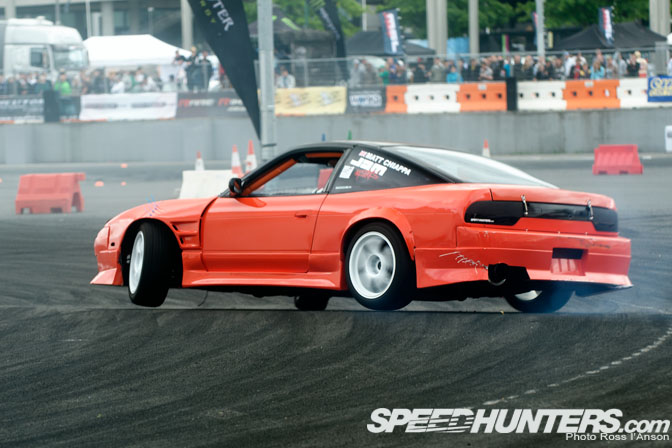 I love my 91 240sx hatch. Cheap, easy to work on and straight business.
No special things like navi, seated seats,good audio system….thing
barely has a back seat! - ReLL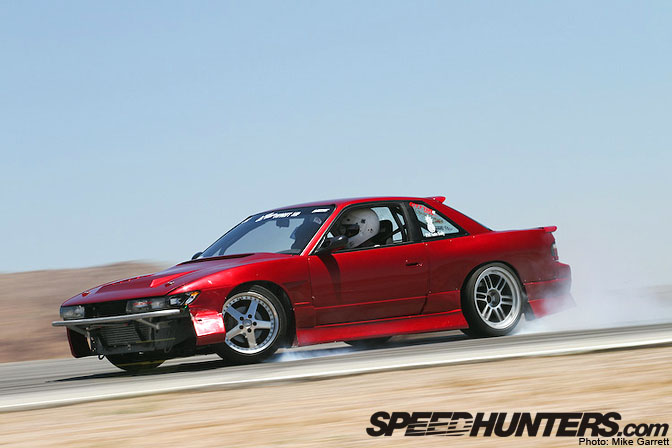 You'll never wish someone made a certain part for it because the after
market support is unlimited. They are super easy to work on and most
replacement parts are only a phone call away to another enthusiast
because most already have a junk yard worth of parts. – hotcakes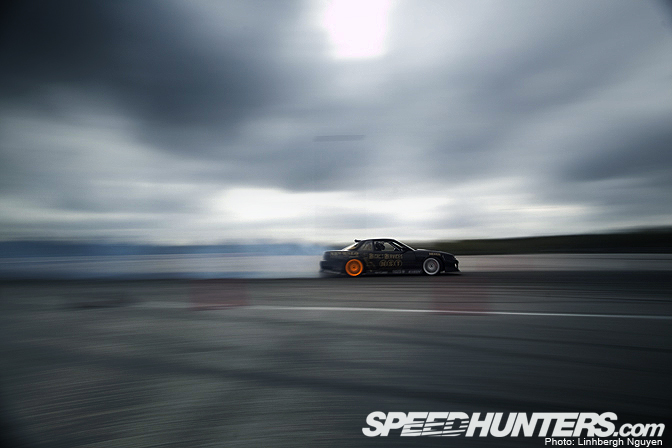 The S-chassis not just fits the definition of what a sports car is, it
is also the pinnacle of a sports car. 2 doors, FR, 2 litres of
turbocharged power and a wonderfully balanced chassis. Which is why I
love S-chassis cars. - Frank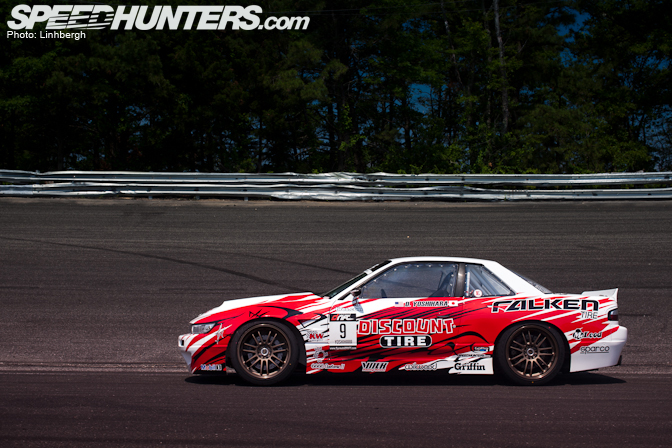 Powerful engines which include 1/2JZ and V8 swaps, lively rear drive
chassis, endless availability of parts…the S-chassis Nissans thrive in
almost every single motorsport discipline. - Miggi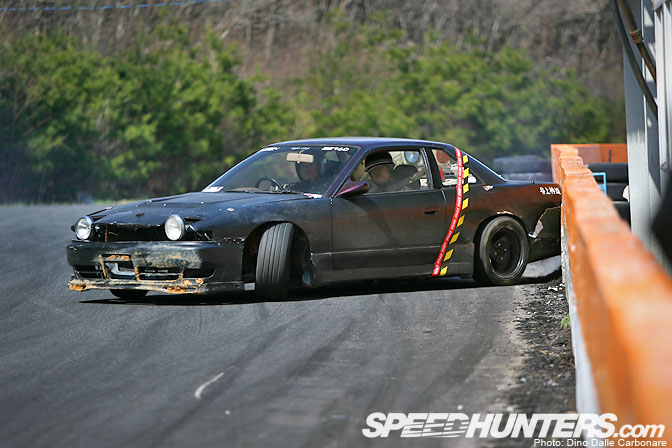 Its one of the last of an affordable RWD sportscars that targeted younger
audiences with smaller budgets.  The S-chassis is fun for anything,
personally I love to take mine lapping, or drag racing, or to local Auto
X events, but theres plenty of other people who do drifting, ice
racing, rally, almost anything. – James Callaghan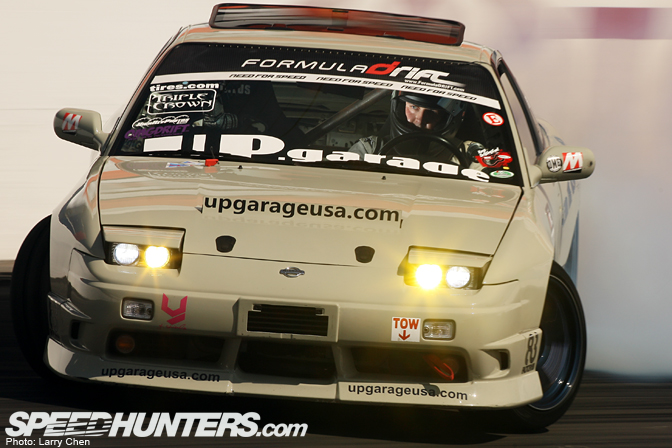 It's not that the car represents any one culture, its the fact that it is
such a versatile platform.  The S-series chassis has done everything
from drifting to 9-second 1/4mile passes. Usually when a car hits the 20 yr. benchmark, it's reached a point where
it can no longer technologically step foward.  Somehow, over and over,
another person or company steps in and raises the bar yet again. - patattack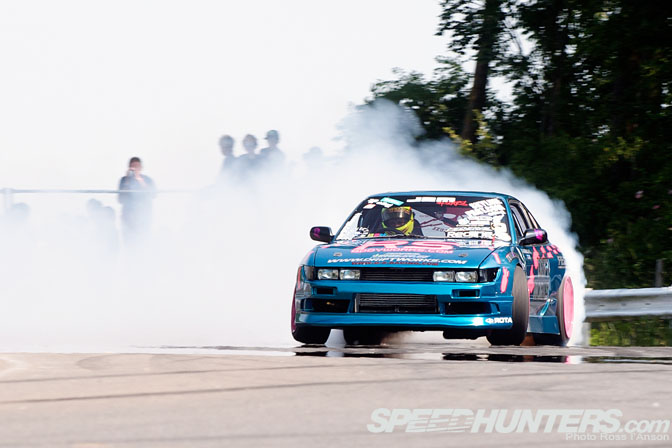 It's all i know, it's what I learned about cars in, it's what i learned
to drive in, it's all I've worked on. I've tried branching out…but
everytime i see another s-chassis i immediately jump ship on whatever
project I'm working on and get back into another one. – sidewaysil80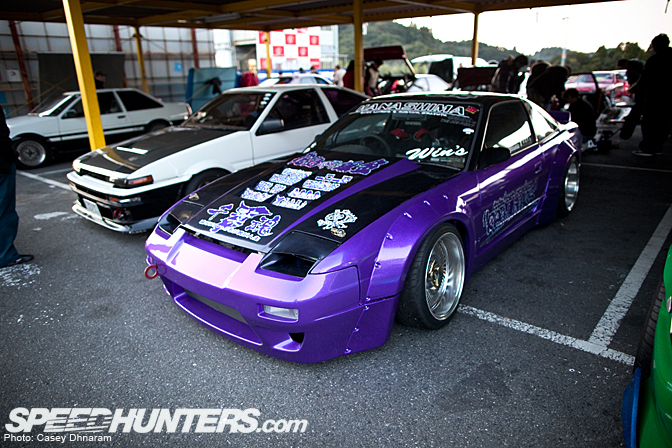 A S13 was my first car. Black, clean and the pride of my life. Driving
is my escape from reality. Stepping into a light, straight 4, rear wheel
drive with beautiful lines is the perfect fit. - Benny G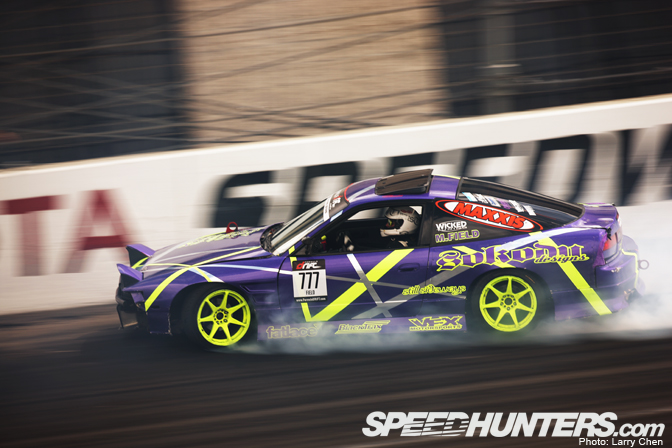 I learned how to drive in an S12 and dreamed of S13s and S14s before I
could afford them.  They were so sexy and just out of reach, so you saw
them around a lot.  Last, they are so customizable that you can really
do anything you want with them… - jamesinger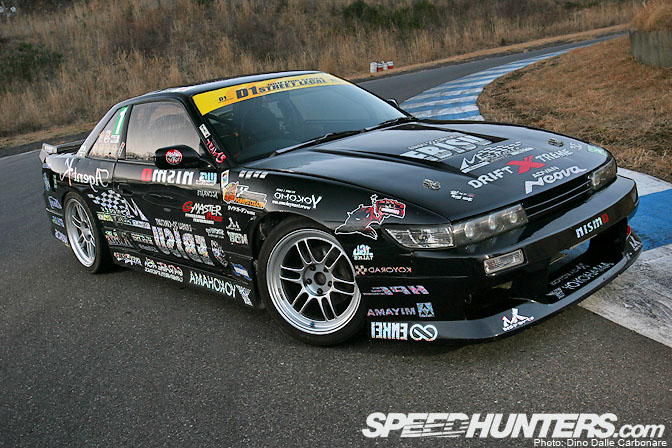 I love my S13, as a first car I really wouldn't have any other. I'm 17
and seeing lil kids in the back of their parent's SUVs look over in awe
of my stupidly low, clunking, noisy, imperfect car doesn't cease to make
my day every time it happens. These cars have a reputation, story, and
heritage all their own, and the diversity in the S-chassis community is
second to none. - Geoff
More tomorrow!
-Mike Garrett