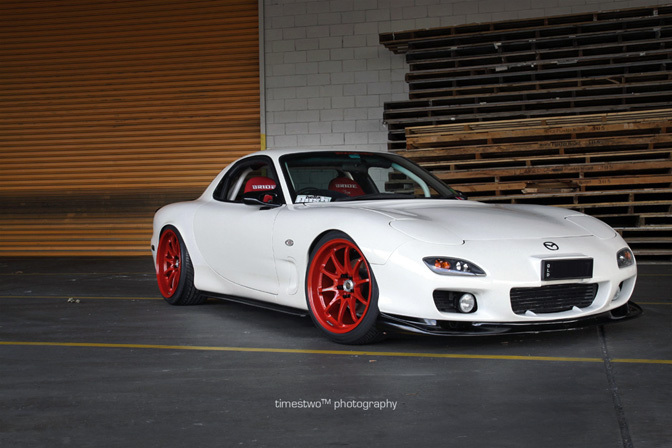 There aren't tons of cars out there that you can apply the term "timeless" to, but the Mazda FD3S RX7 is certainly one of them. It is considered to not only be one of Mazda's best designs, but one of the best Japanese car designs of all time. Need some proof?
Let's have a look at Speedhunters reader Ty Isaak's FD from Queensland, Australia.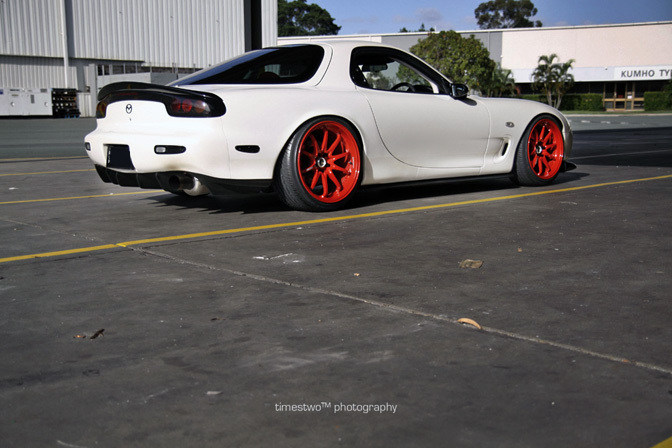 Ty's FD has been tweaked in all the right areas. First up are the wheels – Ray's CE28N's in 18X9.5 +22 and 19X10.5+12 in custom blood orange paint. The body has been equipped with FEED Afflux side skirts with a Low Pro bobtail wing, and  an RE Amemiya street diffuser in the rear. Up front there's a FEED vented hood, a three-piece diffuser and Ganador mirrors. The rear fenders have also been widened by 30mm to fit the big Volks.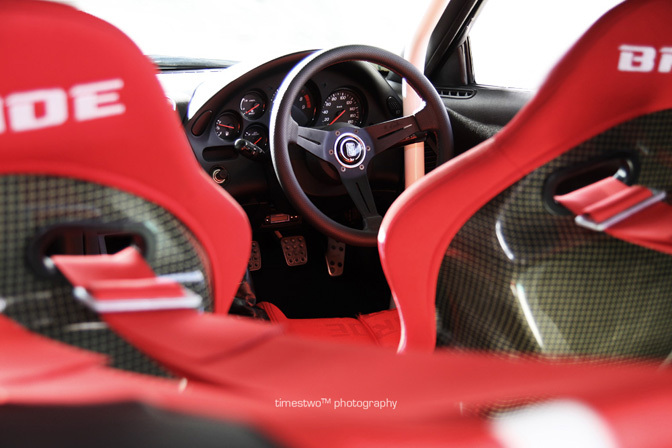 Inside you'll find a lot more of the good stuff. Bride Gial Low Max carbon kevlar seats, and a classic Nardi Deep Corn steering wheel.
Everything in the interior has been painted white to match the exterior, including the Cusco roll cage and custom triangulated harness bar.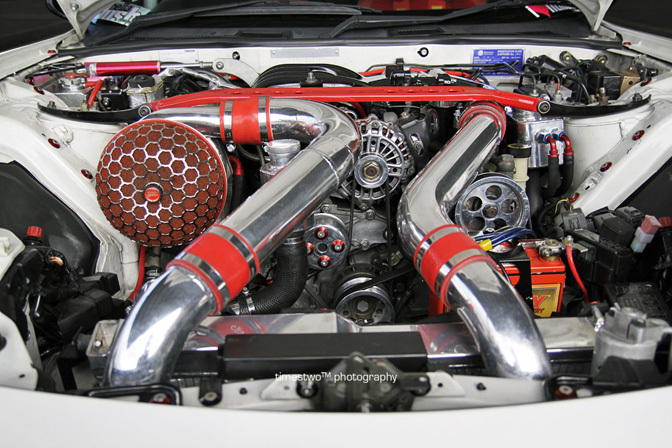 Under the hood, the 13B has been fully rebuilt and bridgeported, with 2mm race seals and a Haltech engine management system. When all said and done this setup makes a solid 500 horsepower on E85 fuel.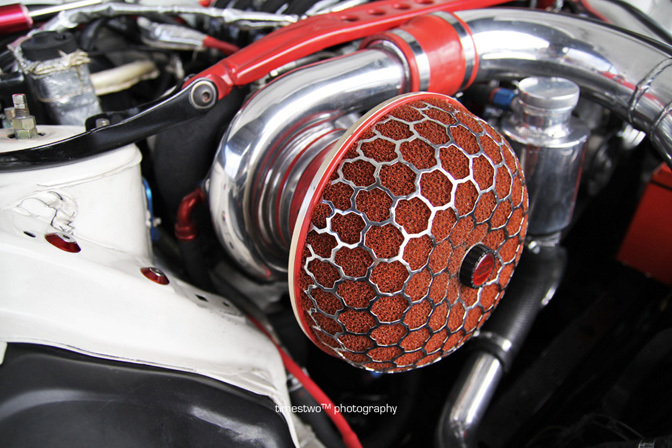 Boost is provided by a single Garrett T04Z turbo along with a Trust boost controller. Fuel is moved through an Aeromotive pump, CJ Motorsport rails and four Bosch 1600cc injectors. The radiator and front mount intercooler are also from Trust. Last but not least there's a FEED exhaust system out back.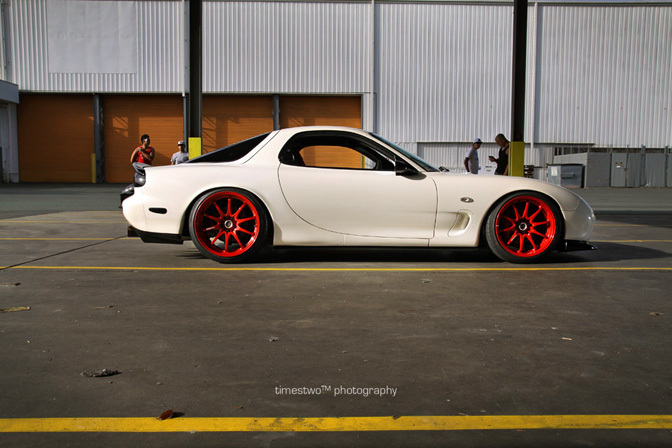 That fine stance comes from a set of Kei Office Coilovers with 14kg/mm springs. Other suspension work includes Super Now adjustable tie rods, tie rod ends, traction rods, and toe rods.
With the way Ty has built this FD, there's no doubt that it will generate just as much interest 20 years from now as it does today. In other words, timeless.
-Mike Garrett