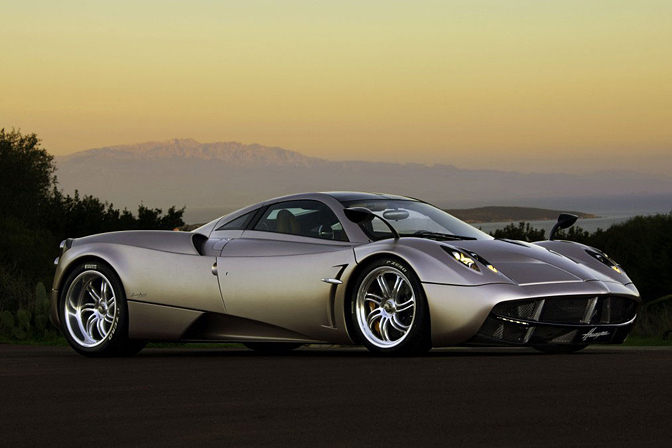 It's always exciting when a super car company announces their latest creation. And after a few weeks of leaked images floating around the Internet, Pagani has officially unveiled their Zonda successor for all of us to see, the Huayra.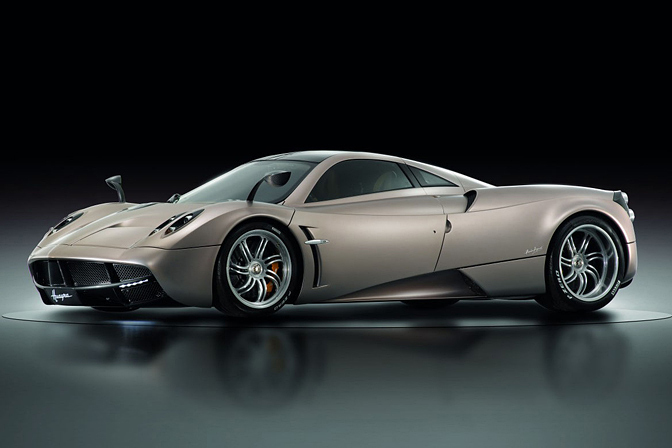 It was 12 years ago that a brand new super carmaker entered the scene with their radical C12 Zonda. From the looks of the Huayra, they decided to play it a little safer on their second outing. Zonda's styling queues can be seen throughout the car.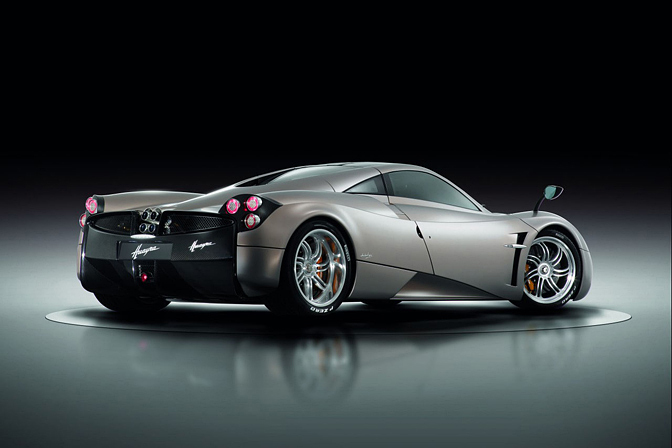 It's Zonda heritage is most apparent when viewing the car from the back. It is especially prevalent through the tail light section and the four titanium exhaust tips.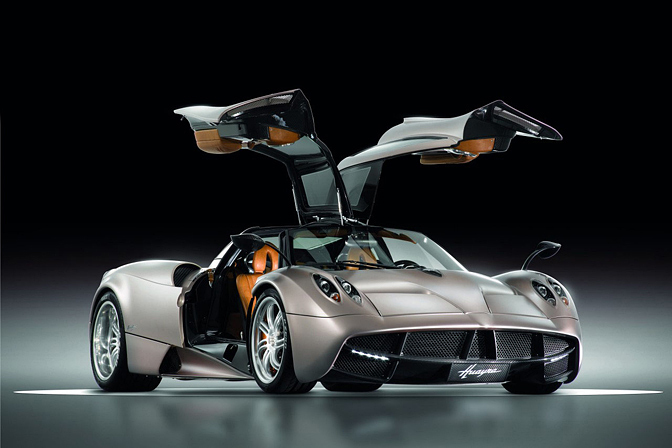 Pagani has ditched the normal way of opening car doors for a set of much more extravagant "hey-look-at-me" gullwings.
From this view you can also see its fish-like front end. But those slats and flares are aero aids that help the push the car down at high speeds and in the corners.
Fishy front-end design aside, the overall of styling of the car looks great.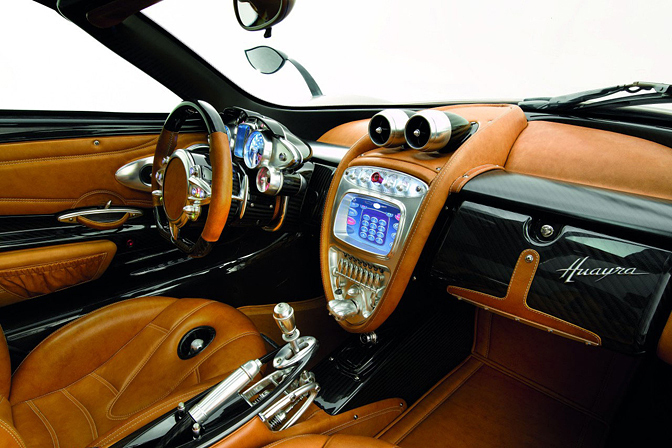 The interior features the usual Pagani flamboyance of luxurious leathers, beautiful aluminum pieces and copious amounts of carbon fiber.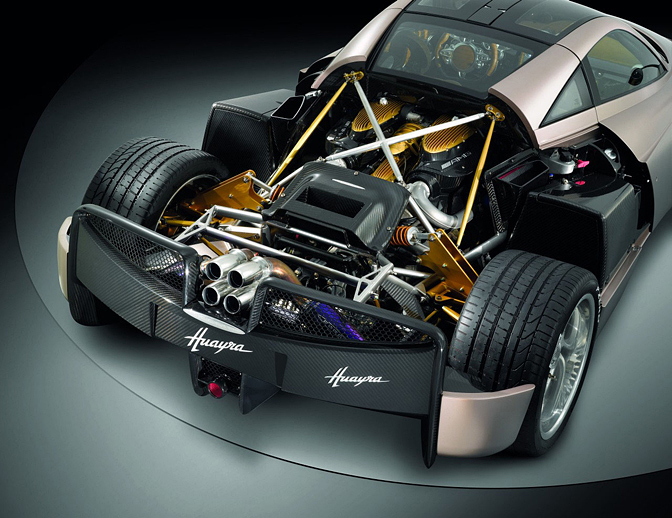 Now, here are the juicy bits. The Huayra packs a Mercedes-Benz AMG-built 6.0-liter twin-turbo V12 punch pushing out over 700 horses and just around 740 pound-feet of torque. It is said to be capable of speeds of around 230 MPH! With a car that weighs of just under 3,000 pounds, thanks to a whole boat load of carbon fiber, you have a car that can relocate the your vital organs to your spine in no time flat!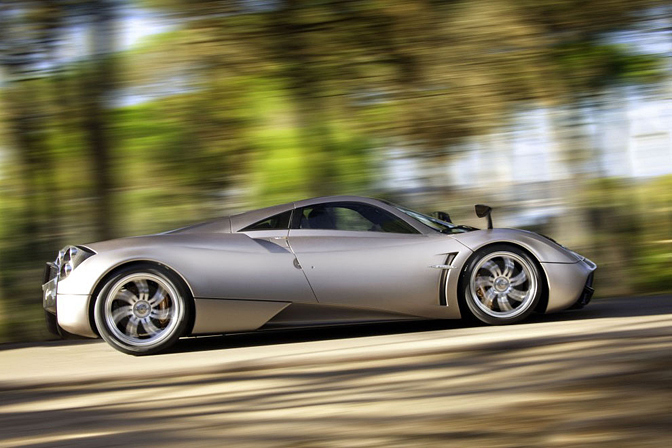 It looks great from the side and in motion. We can't wait for videos of the Huayra to pop up so we can hear the 6.0L V12 sing.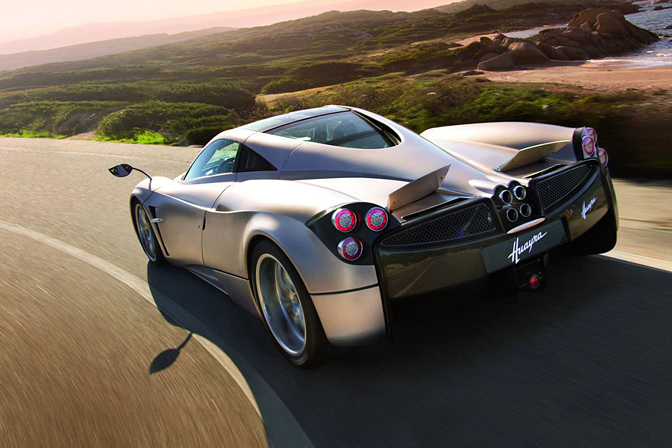 From this photo, you can see the brake flaps in action –something the Zonda did not have.
Many new cars (not to mention new Facebook layouts…) face harsh criticism when they first get unveiled for their styling queues. But after a while, we get used to it and finally see the car for what it is. 
If you're not a fan of the Huayra's overall look, give it some time, hear the engine note, see it slide around on a future Top Gear episode, and then give it your final opinion.
-Linhbergh