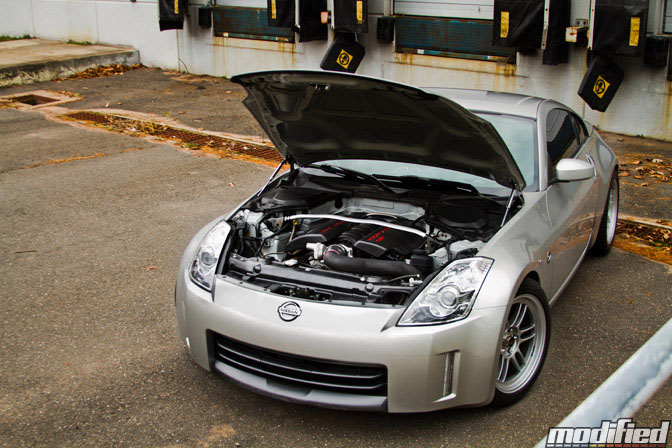 Some of you will call this blasphemous while others will say that it's a very worthy engine swap but no matter what your opinion on this LS2 V8-swapped 350Z, the fact is that it's a missile in a straight line and that's why it graces our engine swap themed February cover.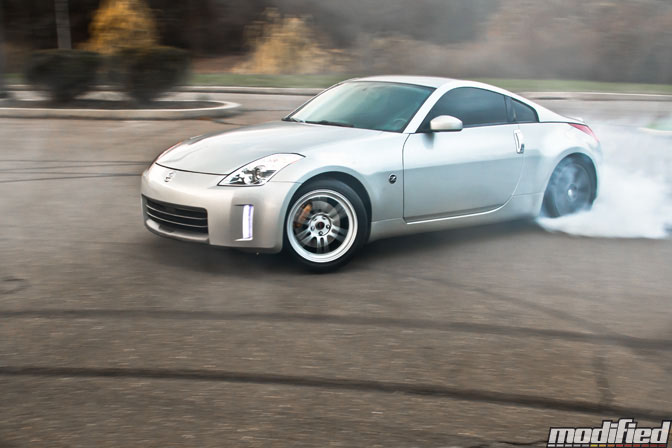 What really attracted us to this car is how tame and understated the exterior looks. For the average passerby this 350Z has wheels and a moderate lowered stance. If one were to look harder though, they would notice a front mount lurking in the grill. That's right not only does this Z have a V8 in it but it's also turbocharged enabling it to shred tires like nobody's business.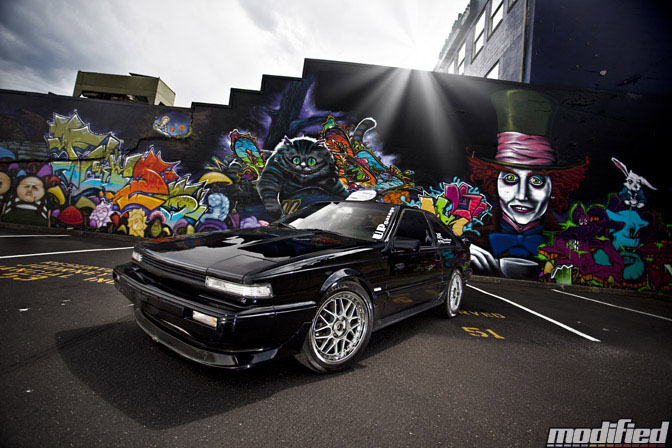 Another subtle looking but extremely potent car is this Nissan 200SX. Never gaining too much popularity in the S-chassis world, the S12 has been somewhat of an ugly step child but this particular car is worth a double take.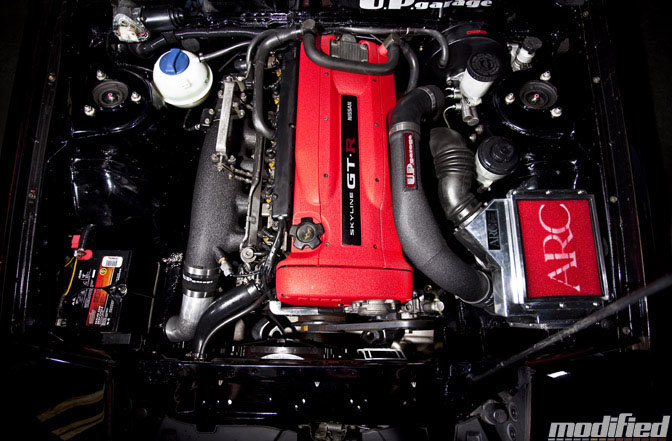 Because under the hood lies a complete RB26DETT engine swap from a Nissan Skyline GT-R. What's more impressive is how damn clean it looks. The engine remains fairly stock with just some bolt-ons rounding off the modifications but it's plenty of get up and go for this S12.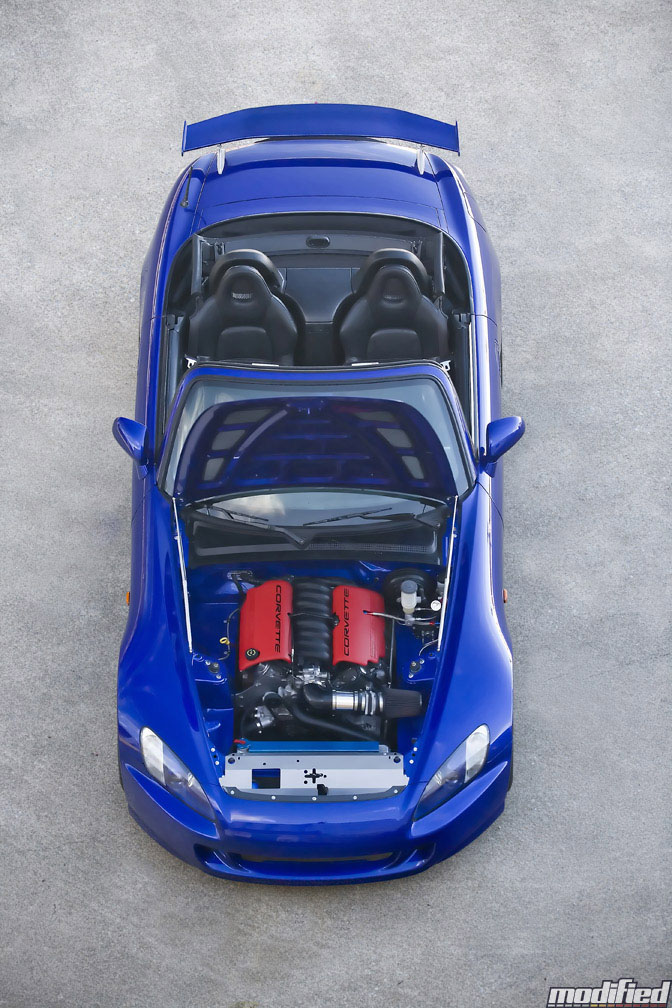 I can hear the Honda purists crying and asking why? The S2000 is one of the best balanced chassis out there and someone has stuffed a big burly Corvette V8 engine in it?! I'm more amazed that it fit and looks right at home in the engine bay then why the owner chose to do it. And for the record he did it because "I like to tinker and do stuff that people say can't be done". That's good enough reason for me.
Our final swapped car is a pristine looking 1990 Nissan 300ZX with an inline 6-cyl replacing it's OEM twin turbo'd V6.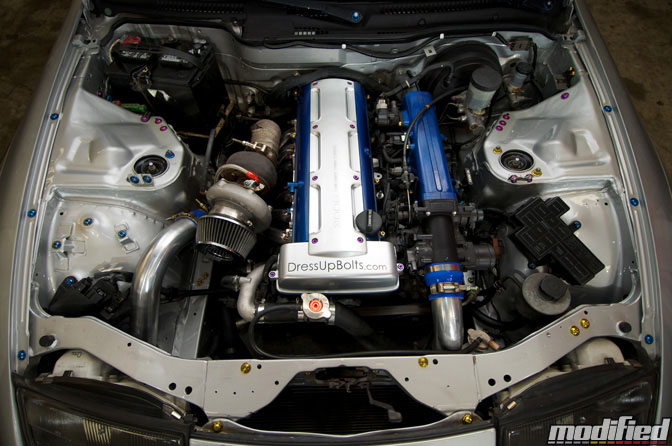 A mighty Toyota 2JZ-GTE resides in the engine bay now and makes a very conservative 450whp thanks to a single turbo setup.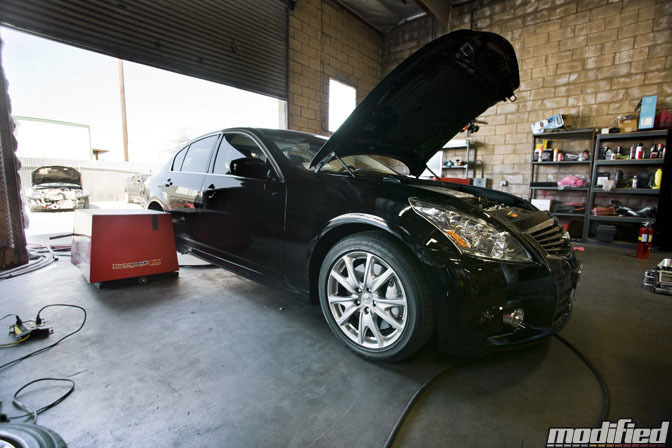 On the tech side of things, we dyno some Motordyne ART test pipes on a 2010 G37 looking to crest the 330whp marker.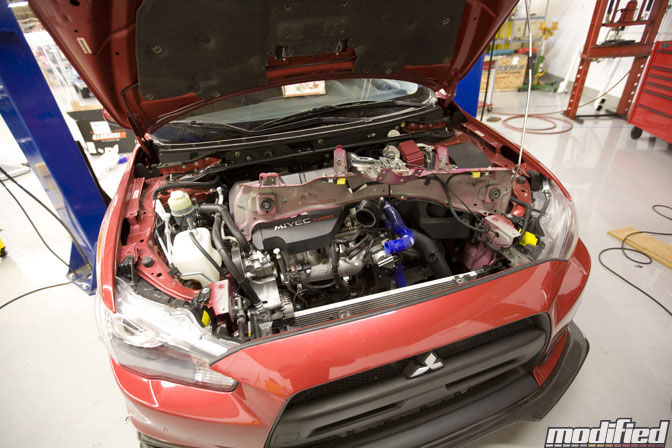 Our EVO X project car receives a cooling upgrade courtesy of CBRD and we also swap out the OEM brake hardware for some more track friendly parts.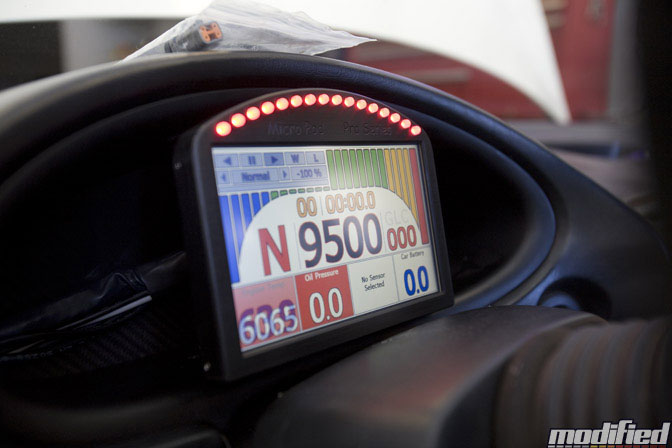 Data acquisition systems are getting better and better and after evaluating RLC Racing's Pro-X race dash we couldn't be more impressed with all the amazing features it includes like touch screen, full-color display, powerful track mapping software and multiple sensor inputs and outputs.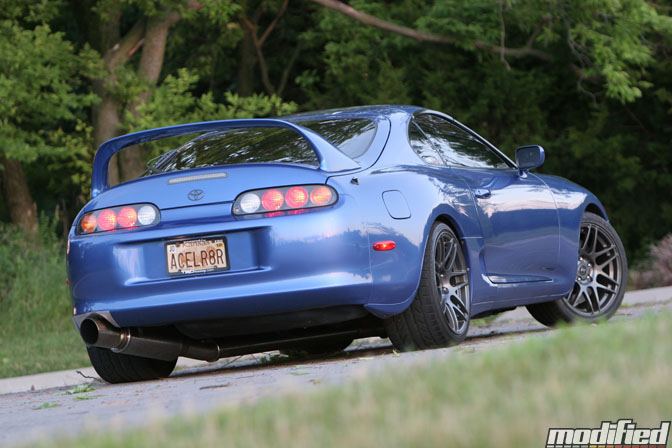 3-inch vs 3.5-inch exhaust systems, we test them both to find out if there's any advantages going to a bigger system without having to go 4-inch and dealing with the obnoxious noise from that size.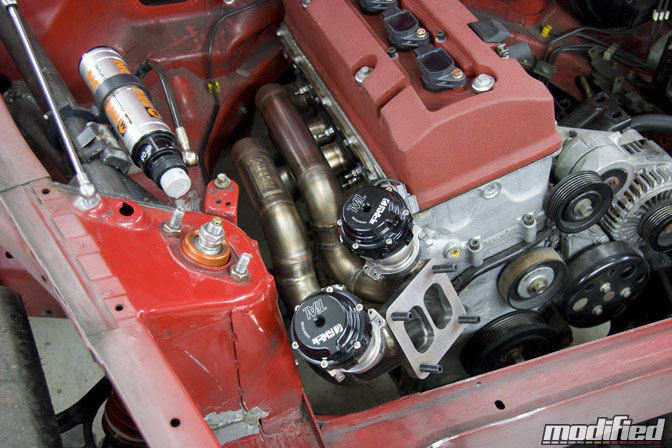 Project S2K receives its first round of turbo upgrades including a Full Race twin scroll manifold, Tial wastegates, Vibrant Vanjen clamps and a Bell intercooler.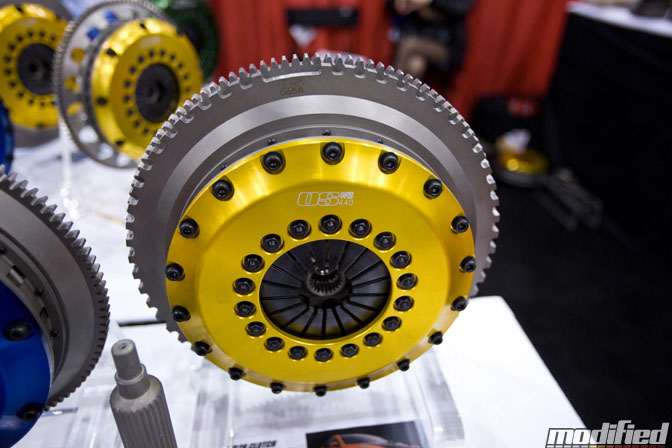 We scoured the SEMA show room floor to bring you the best parts and cars from the massive event.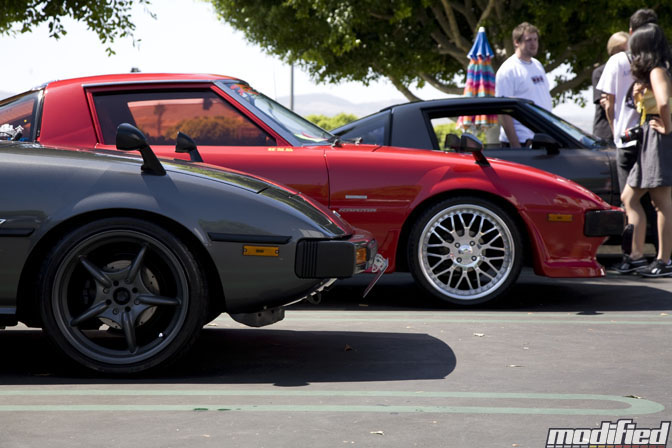 We also attended the 13th annual Sevenstock at Mazda's headquarters.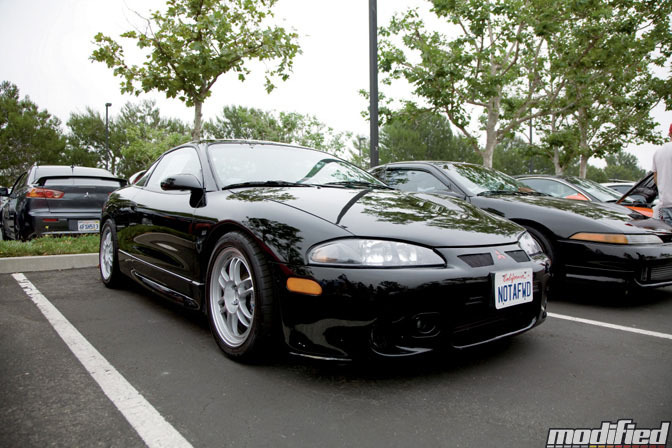 Then headed over to Mitsubishi's HQ for its annual Mitsubishi Owners Day where new and old Mitsu's converge for the biggest meet in the country.
This month's buyers guide has to do everything and anything in regards to cooling. From radiators to complete oil coolers, if it has fins then you'll find it in our guide.
-Modified Magazine