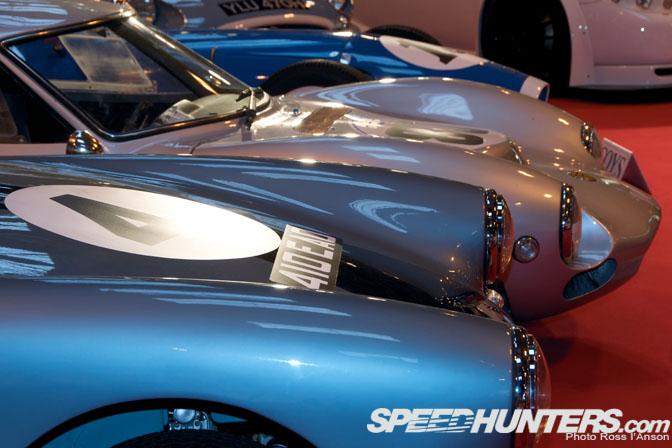 One of my favorite parts of the Autosport show is the amazing selection of historic cars on display.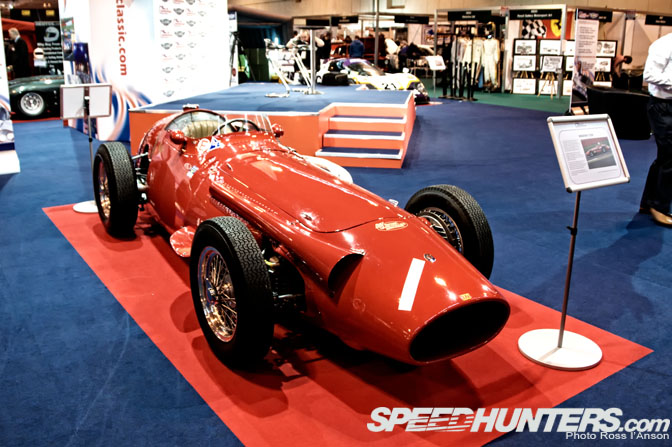 Where else could you walk around a corner and find a gorgeous 1950's Maserati 250F …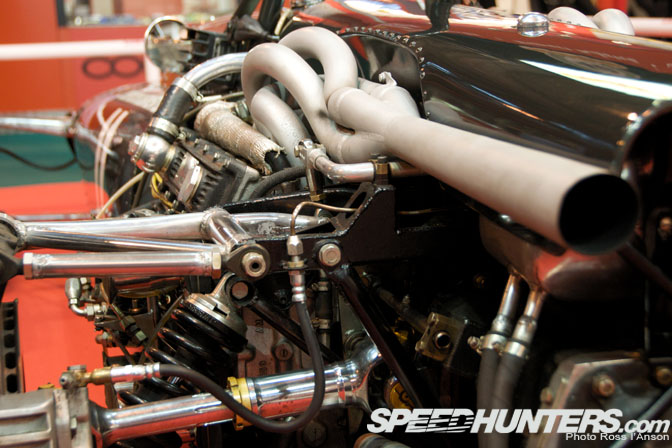 Sitting next to a BRM H16?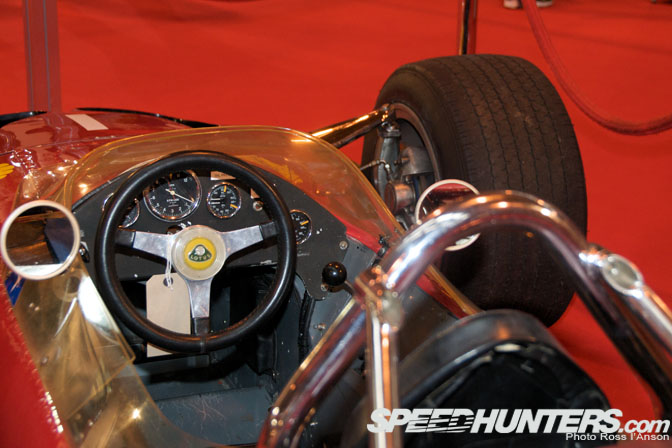 It never fails to astound me looking into the cockpits of historic F1 cars. The sheer simplicity and total lack of anything even vaguely safety orientated.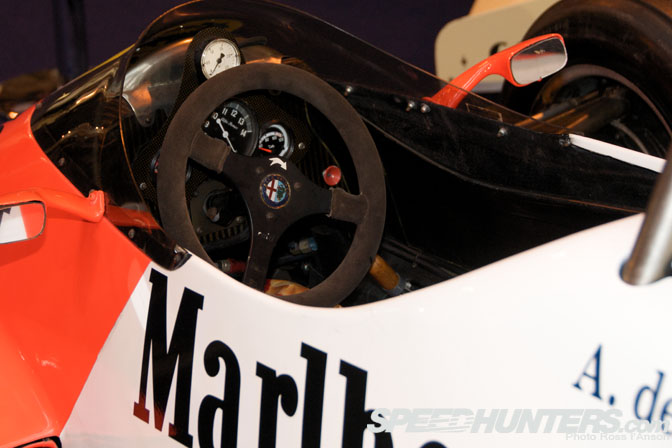 Jump forward a couple of decades and cockpit technology hasn't really come on that much. This Alfa 183T features a wooden gear shift, prominent boost gauge and bare bolt threads just inches away from where the drivers hands would be, a far cry from today's F1 machines.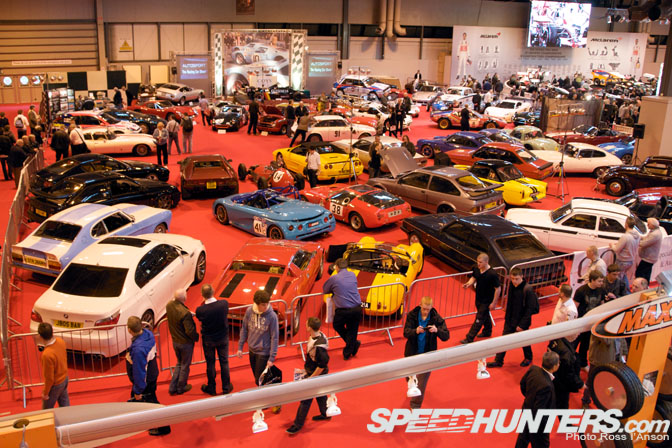 The Coys auction never fails to turn up some seriously interesting old machinery.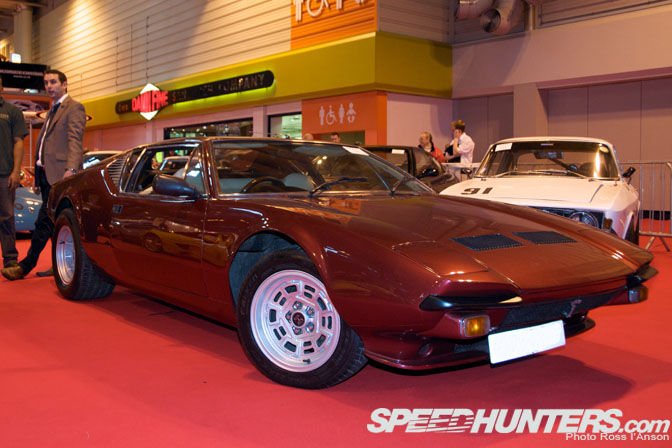 Like this immaculate 1975 Pantera GTS. Ive always loved the cleaner lines of the early cars over the steroid pumped 80s examples and I don't think I have ever seen one as clean as this example. Your's for an estimated £35-40k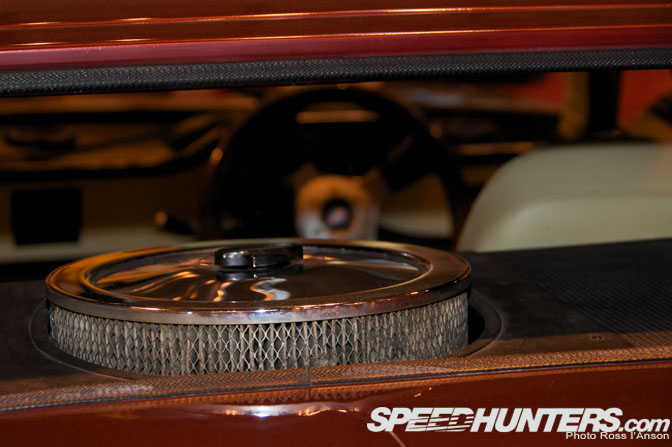 Can you begin to imagine the noise when driving with the air filter just inches from your head?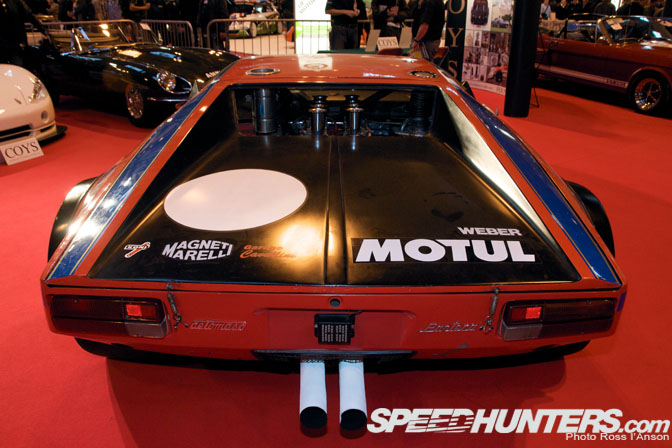 Now imagine the air filter replaced with eight trumpets and just a thin plexi-glass screen between your head and intake. Awesome!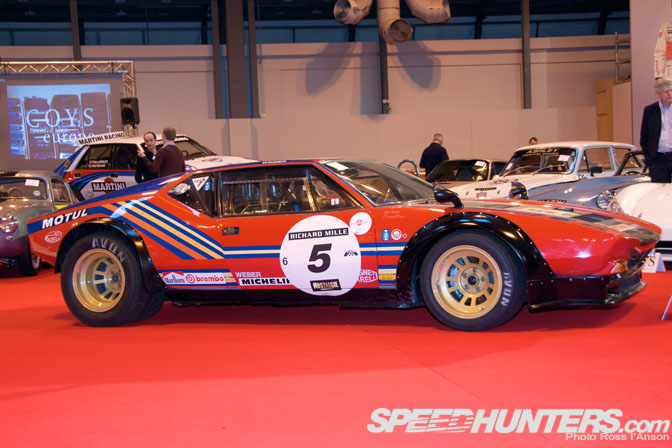 In stark contrast to the road going car this 1974 ex-Le Mans Group 4 Pantera has all it';s FIA papers and is estimated to go for a cool quarter million.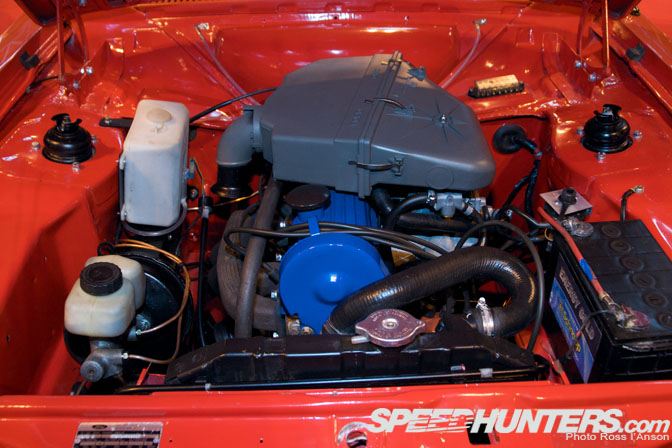 A totally original RS 2000 MKII Escort is a very rare thing round these parts.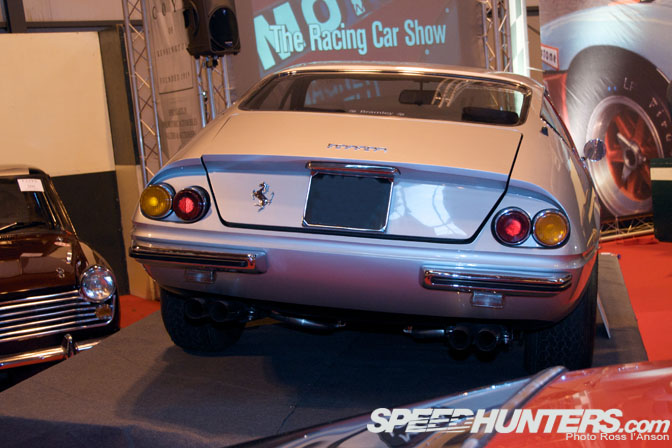 1971 Ferrari 365
GTB/4 'Daytona' anyone? this mint example only had 33,000 miles recorded and I was quite surprised to find it had a estimated price of 'only' £170,000, not so long ago Daytona's were changing hands for nearly 3 times that amount.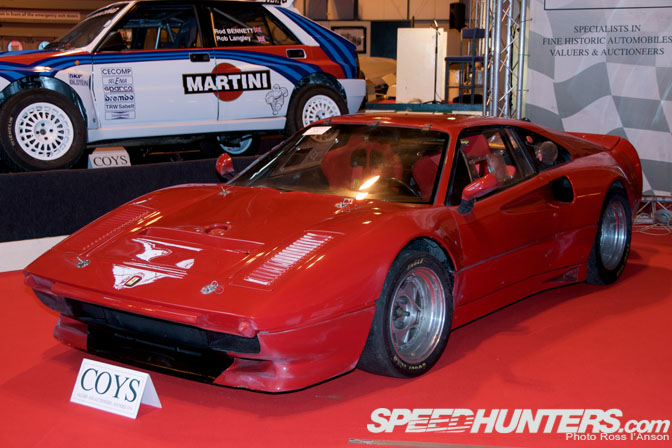 Stuck away in a corner I found this Ferrari. At first sight I immediately thought "ahhhhh 288 GTO"  On closer inspection it was a bit of a mystery. Actual details on the Mystery Ferrari were hard to come by but after a lot of digging it turns out that is actually a 1980 308 GTB. Built in New York by Ferrari specialist Berlinetta Motorcars, the list of work is extensive, GTO style composite body and doors, and fully reworked adjustable suspension and brakes. The 3 litre V8 has been turbocharged and modified to produce a dyno proven 500 HP. Estimated price £45,000-£65,000 but with the price of a genuine 288 GTO at over half a million this is quite a bargain for a very, very cool car.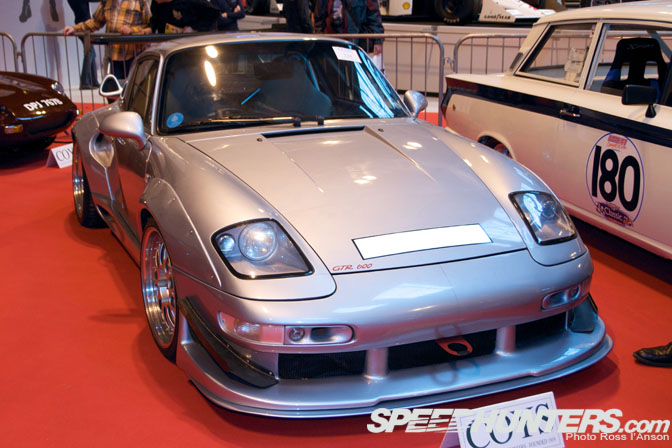 The 'Flat nose' 911 has always been a love or hate car. But even 911 purists will have to admit this incredibly rare Gemballa GTR 600 is something a little bit special. One of only 4 in existence it's capable of low 11 second 1/4 mile passes and 200mph. considering it originally cost £173,000 on top of the purchase price of a 993 Turbo the 100k guide price seems pretty good.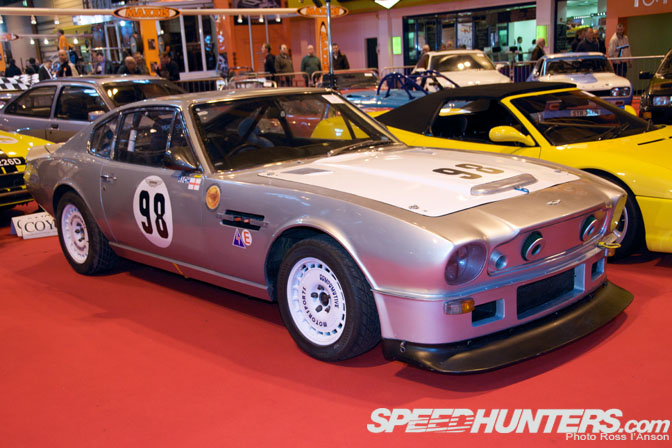 Another rarity was this 1972 Aston Martin V8 race car. The Aston was originally owned and run by Aston Martin director C.H Warden and used as his test and development car. Fitted with a very, very rare five speed gearbox and 'long diff', It's one of only two FIA approved Aston V8s in the world.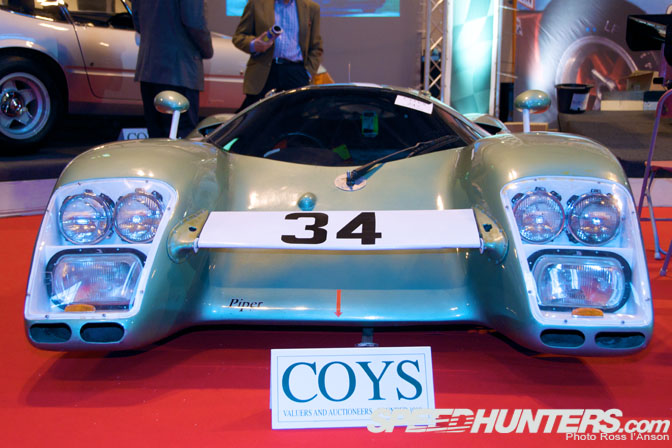 Low does not even begin to describe this1 969 Piper GTR Le Mans.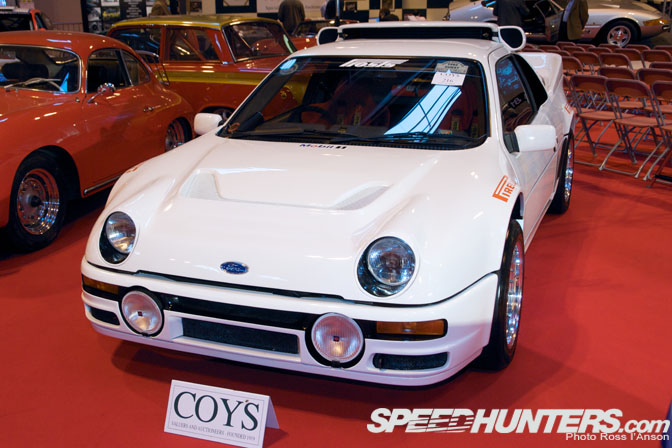 This RS200 EVO is number 22 of only 24 ever made. The car was built for King Hussein of Jordan but was deemed a little too Savage for the King (an accolade in itself) and came back to England. Where it went on to set the 0-60 world record of 3.07 seconds, a record that would stand for 12 years. A real piece of motoring history.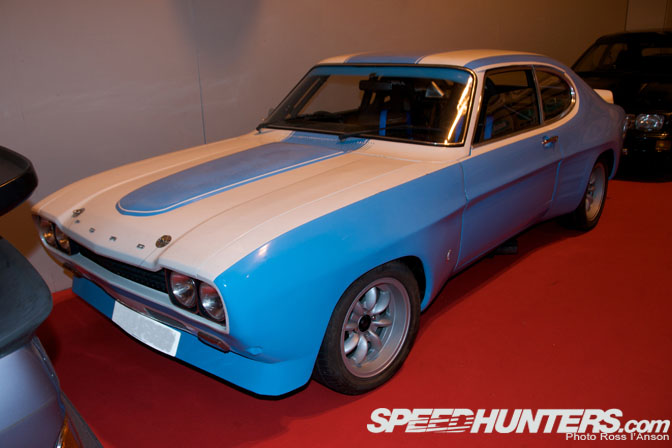 RS 3.1 Capri. Back when I was 17 I would have given my right arm to own one of these. 20 years later I probably still would.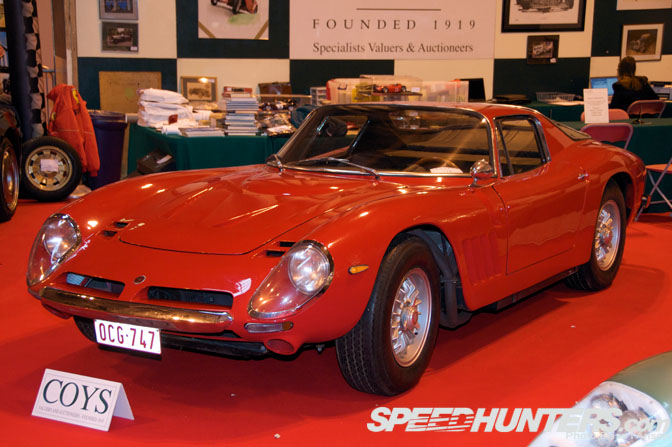 Italian bodywork coupled with American grunt, The Bizzarrini 5300 GT. Well you know the old saying of "if you have to ask the price you cant afford it"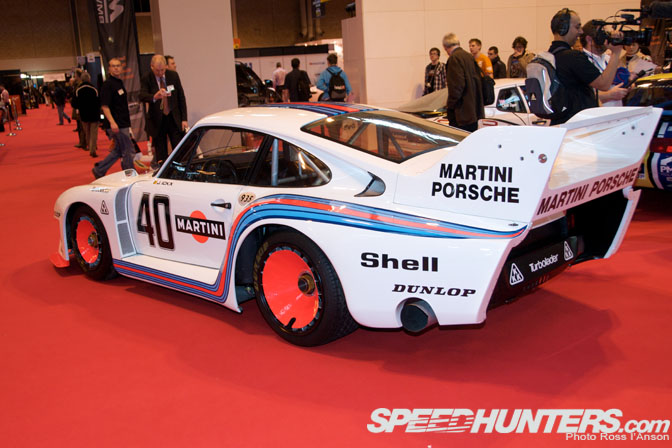 Moving away from Coys I stumbled across this ex-Jacky Ickx Porsche 935 on the Porsche Club GB stand.This is my favorite ever racing Porsche and to actually see it in the flesh is quite something.
I'll be back with my next post looking at some of the cool engineering on display from Autosport 2011.
Ross.