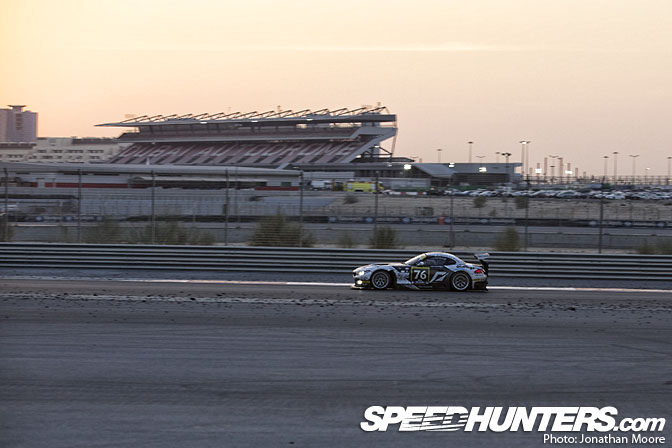 There's just one hour to go here in Dubai, and the #76 Team Need For Speed BMW Z4 Coupé is maintaining its three-lap advantage at the front of the field.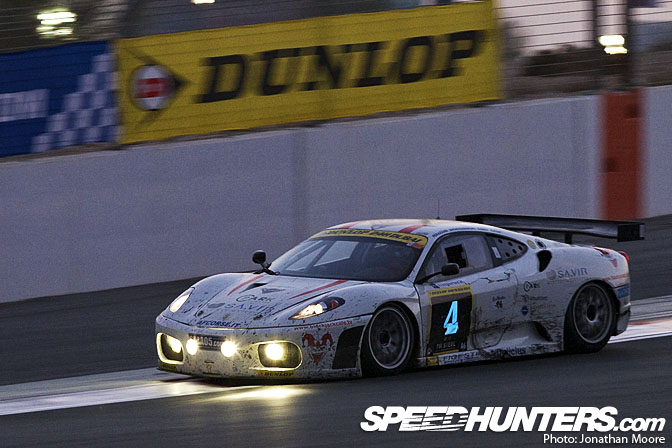 Second and third has become a titanic struggle between the #4 AF Corsa Ferrari F430 and the #7 Black Falcon Mercedes Benz AMG SLS: #4 was up to second in the early hours of the morning but was then overtaken by the #7 SLS just as dawn broke.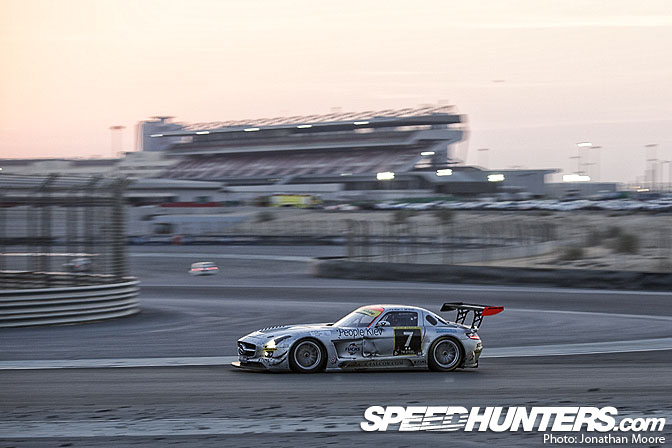 But it's still nip and tuck between the two cars as they cycle through their final pit-stops.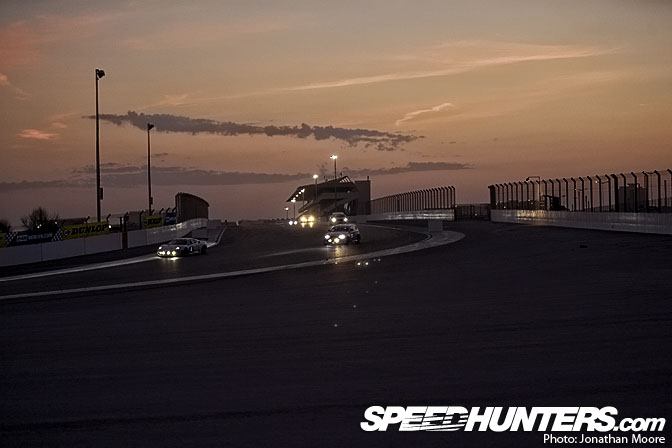 Dawn broke over Dubai earlier this morning to show the surviving cars still fighting tooth and nail.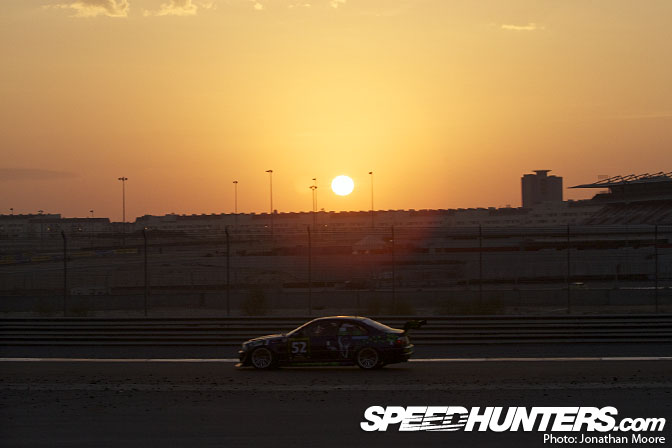 The sun rises quickly here, and soon it was climbing into the sky and taking off the early morning chill.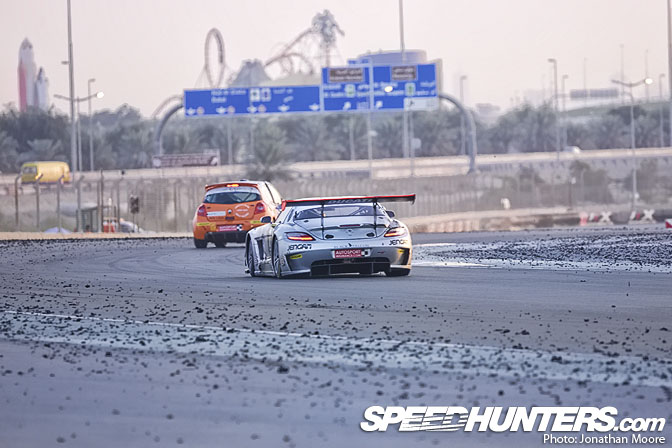 Off-line was lethally slippery, absolutely covered in tyre debris.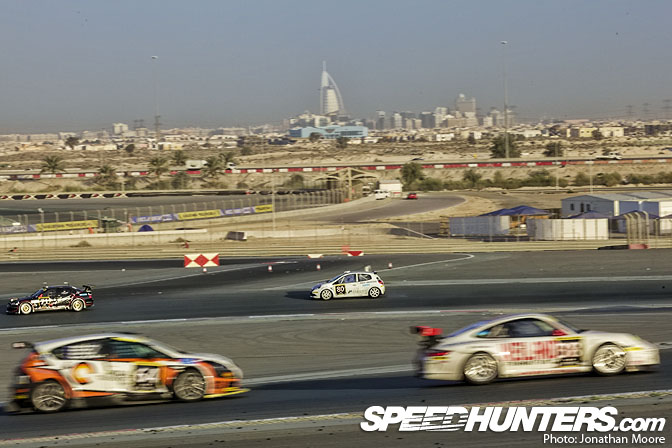 So, a quick resumé of the class leaders.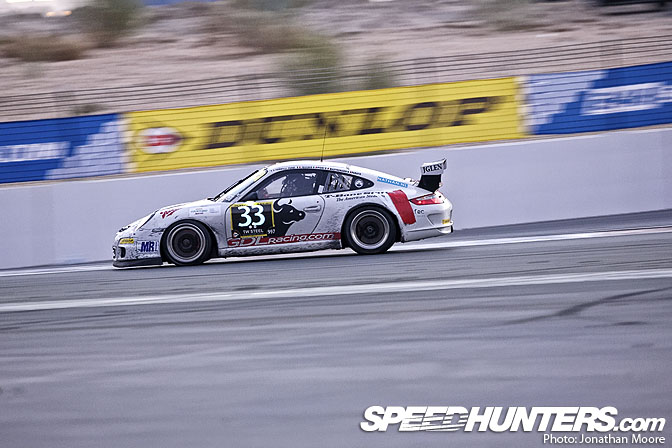 Class: 997. #33 De Lorenzi Racing Porsche 997.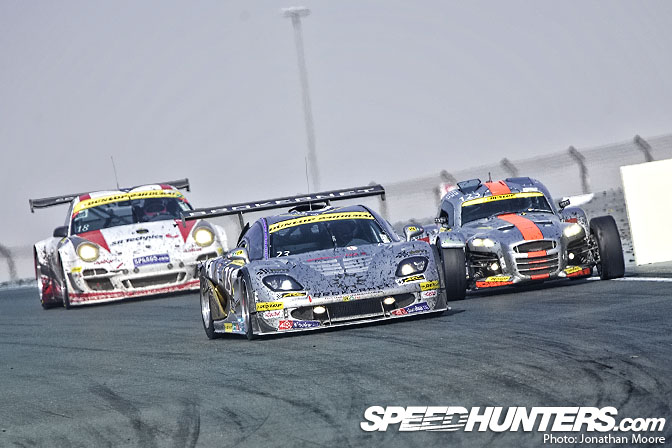 Class: SP2. #23 Bovi Motorsport Brokernet Silversting. Class: SP3: #123 Donkervoort D8 GT.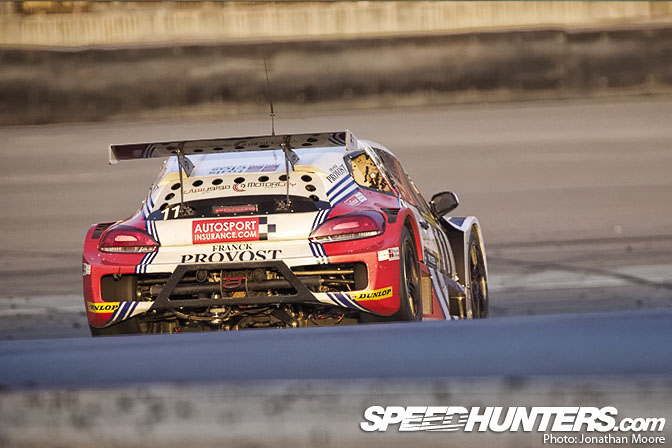 The #11 Gomez Competition GC10.2 is running second in SP2.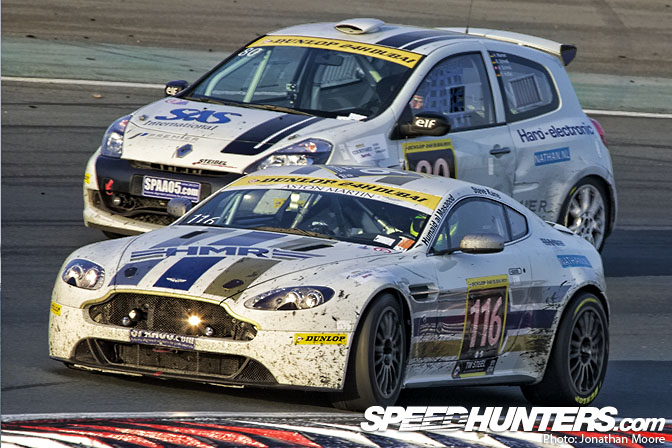 Second in SP3 is the #116 HMR Aston.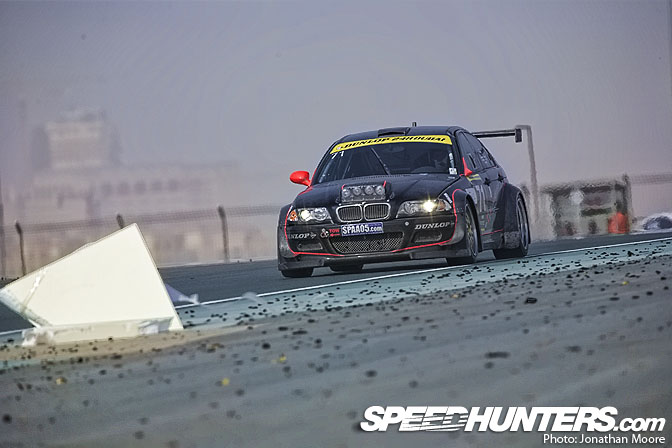 Class: A3T. #71 JR Motorsport BMW E46 GTR.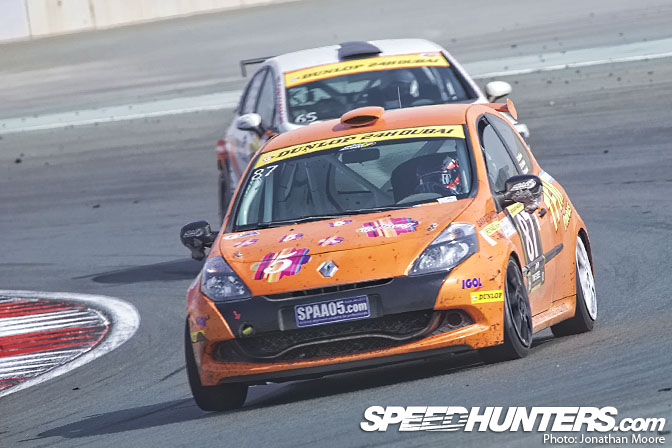 Class: A2. #87 Auto Sport GP Clio.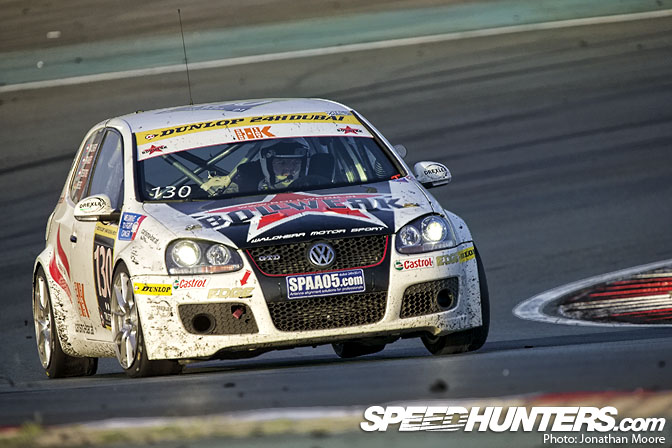 Class: D1. #130 VW Racing Austria Golf TDi.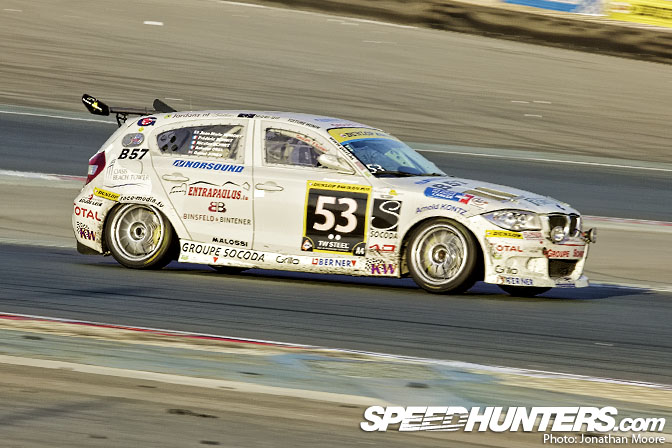 Class: A4. #53 Duwo Racing BMW 130i.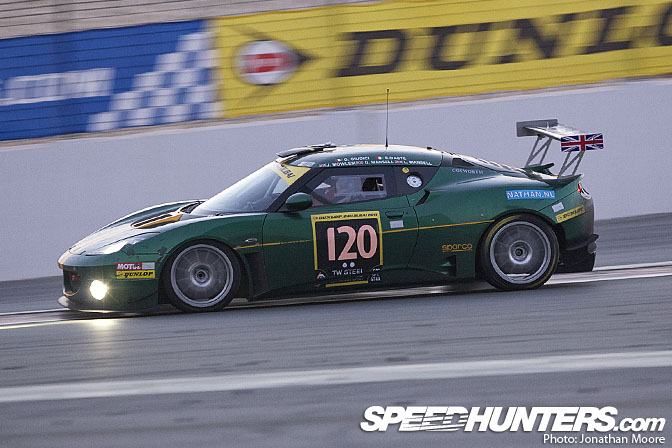 Also worthy of mention is the Lotus Evora: after starting last and suffering driveshaft problems, it had been running well and was in the top 20.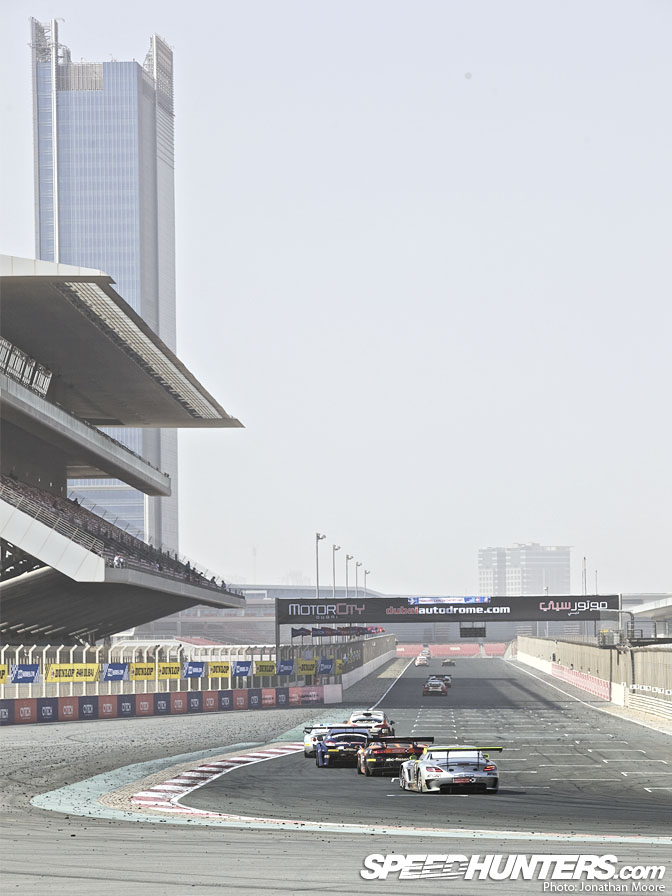 In fact, now there's only 30 minutes to go! We need to run and get in position for the finish!
Jonathan Moore