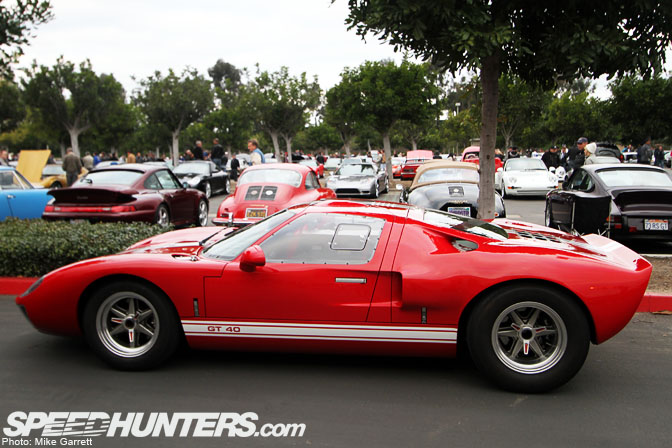 Now to wrap up my coverage of last Saturday's Cars & Coffee event and its incredible turnout.
The GT40 replica pictured above should be a good way to kick this off.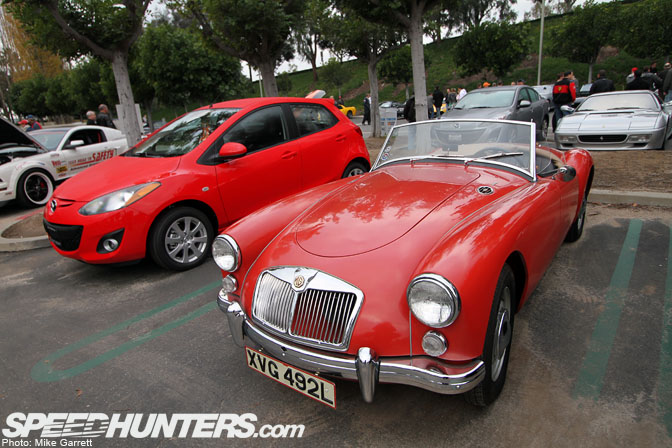 When you see a vintage MG parked next to a spanking new Mazda2 (from the Mazda USA fleet), you know you're at Cars & Coffee.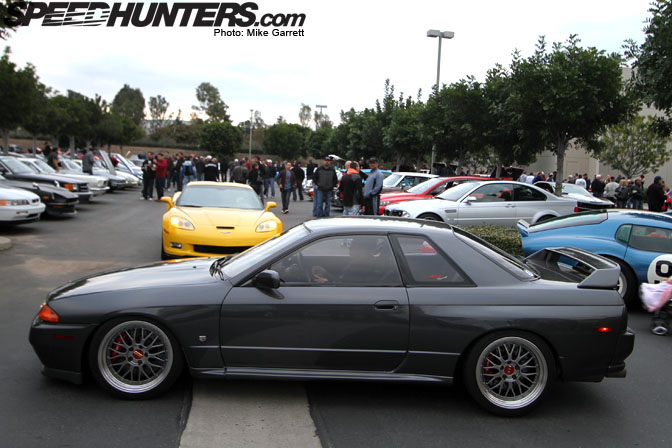 The is R32 GT-R sounded absolutely wicked as it rolled up. Can't beat that mean RB sound.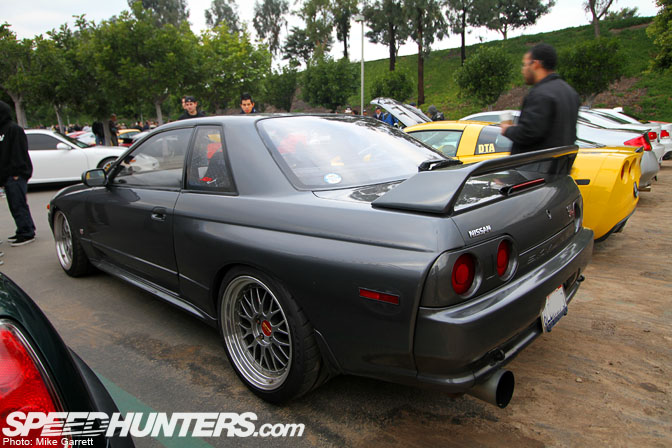 Stock body, dropped over a set of BBS LM's. This is the way to go.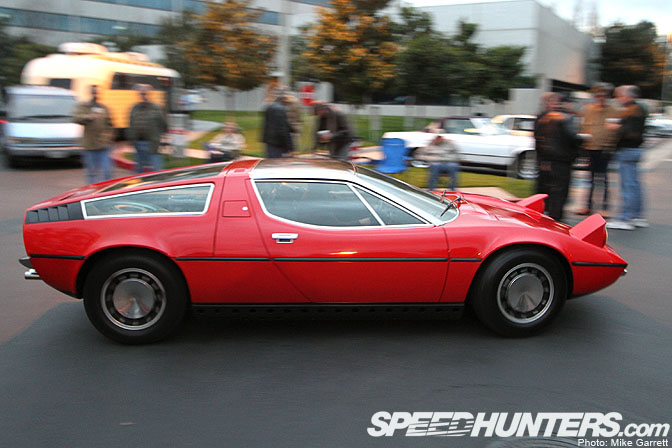 Maserati Bora – I can't recall ever seeing one these before.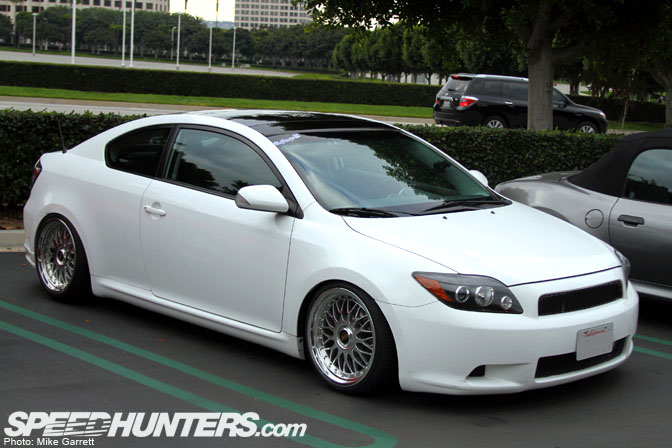 The Scion tC might not a be car you'd normally associate with the Cars & Coffee crowd, but this one looks to have been done right.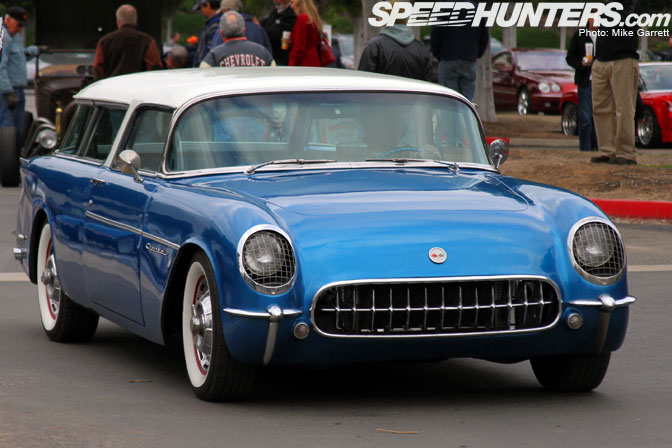 A recreation of GM's Corvette Nomad concept from the early '50s. Looks pretty factory to me.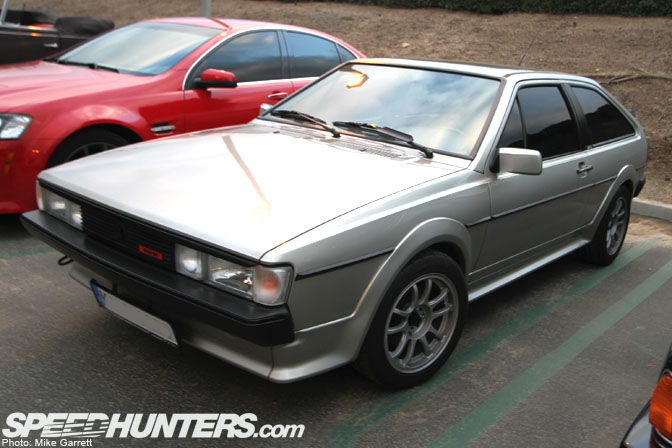 Second generation VW Scirocco. I always forget just how rare these cars actually are until I see one.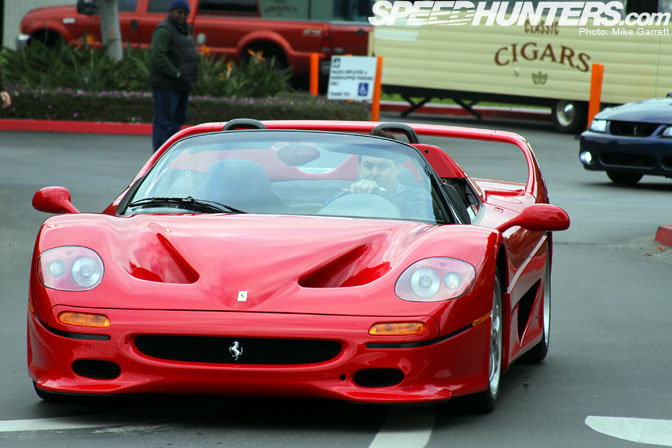 This F50 was also joining in on the Ferrari festivities. This is why you wake up early to go to Cars & Coffee.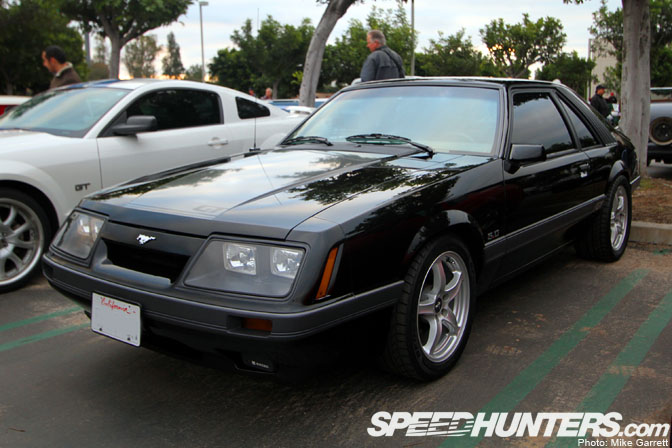 This "four-eyed" Fox Body 5.0 Mustang was one of my personal favorites of the day. Clean ones still exist!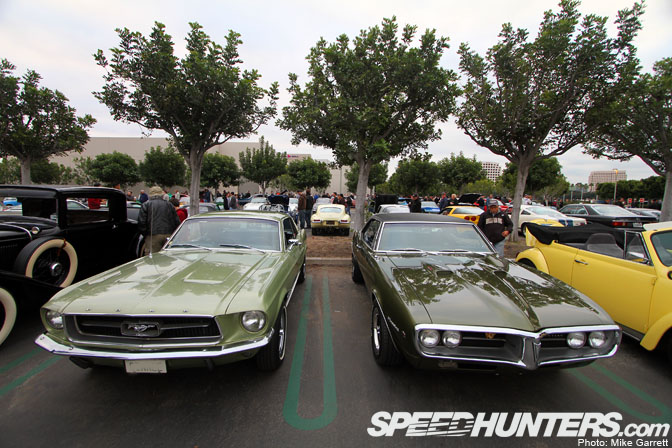 Attack of the green colored Pony Cars from the '60s. My money is on the Firebird 400.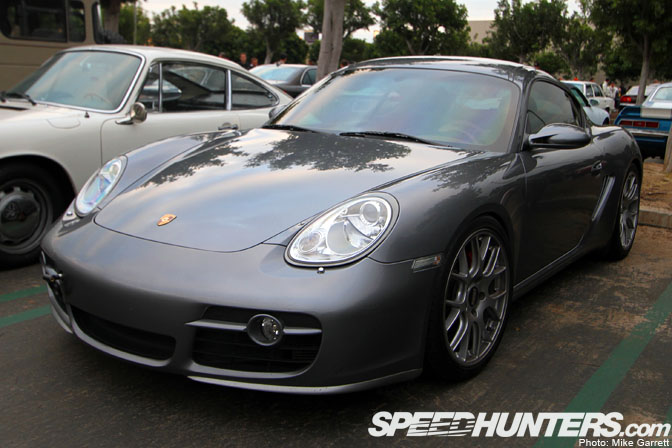 Very clean and simple Porsche Cayman. Strange that you don't see more modified Caymans out on the roads here in LA.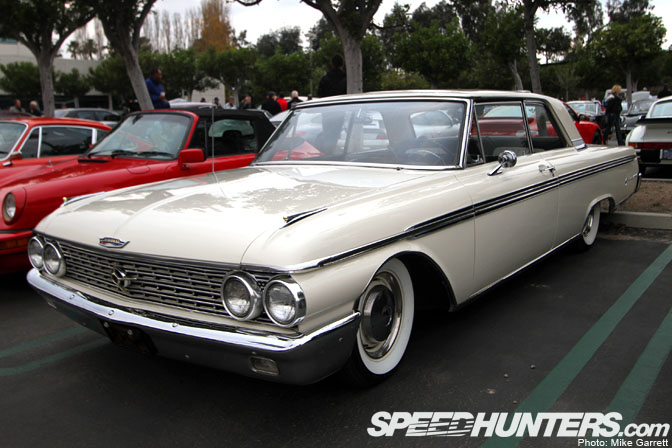 Even bone stock, this '62 Ford coupe is quite a looker.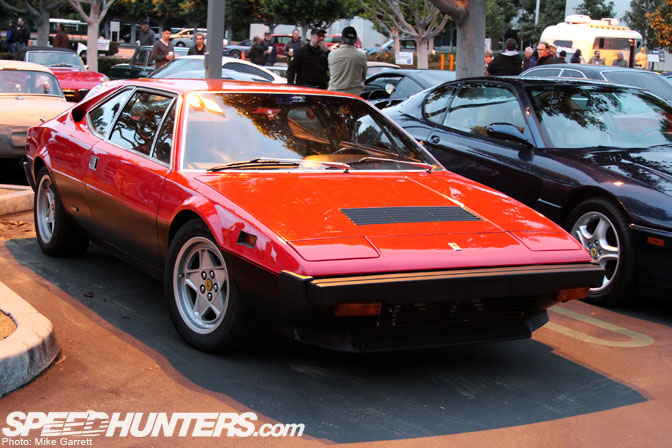 The four-seat mid-engine Ferraris might not be the most popular cars of all time, but I'm a fan. What do you think?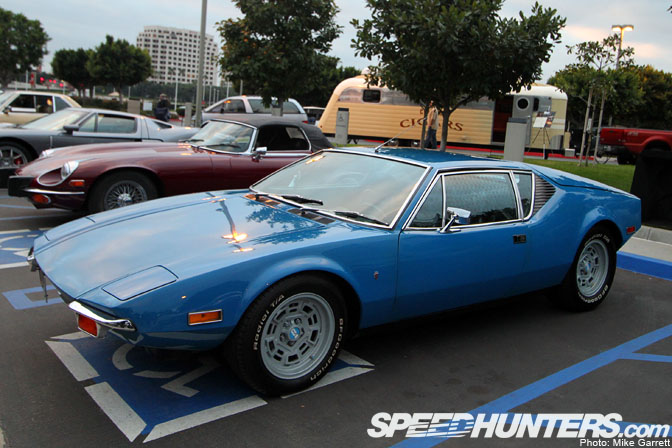 Meanwhile, here's a DeTomaso Pantera looking very original. The factory wheels on these cars are so cool – it's kind of a shame when people swap them out for aftermarket ones.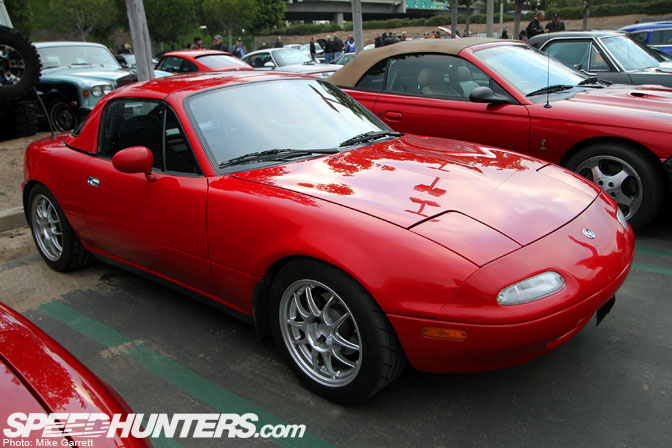 I must get another Miata into my life. Someday, someday.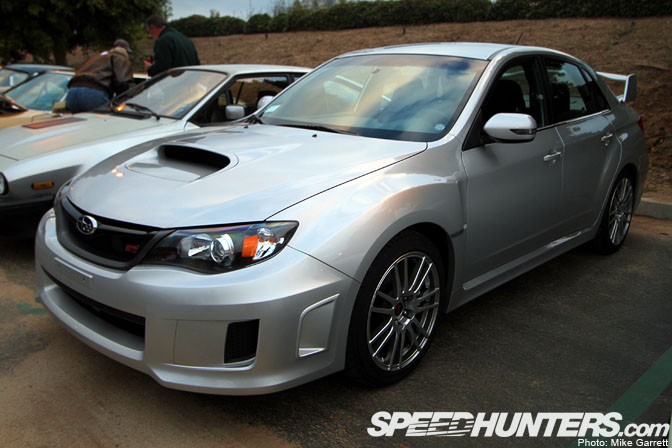 This STI sedan was mixed in among some of the usual classics. Everytime I see one, I dig them more.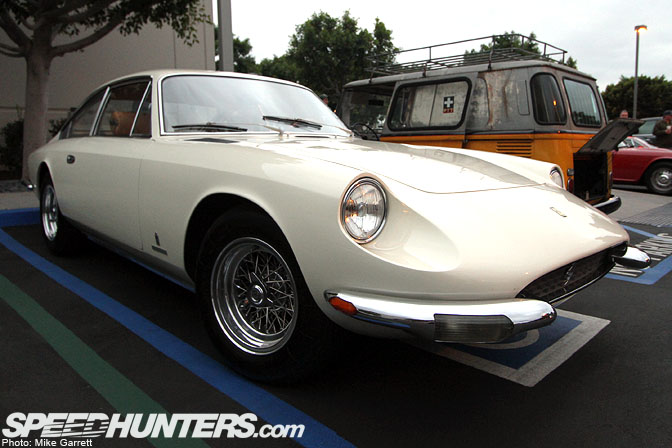 Red might be the signature prancing horse color, but off white looks fantastic on classic Ferraris.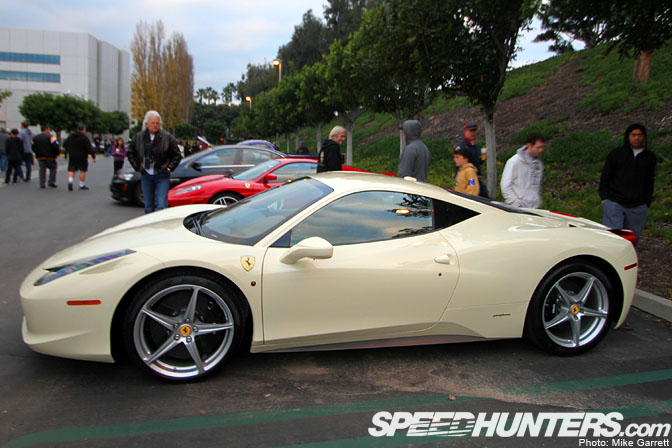 But on the 458? Not sure if the cream color works so well here.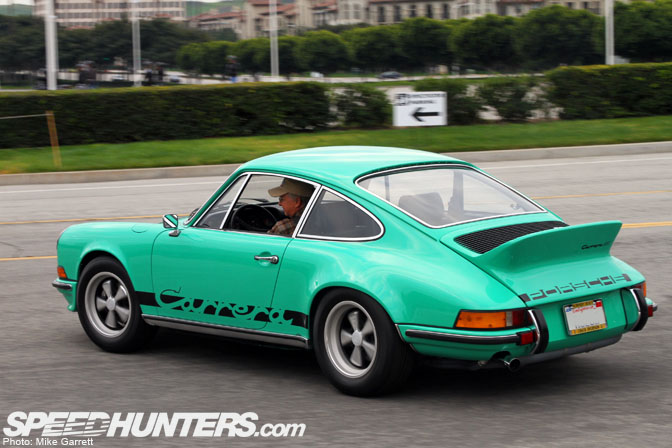 That will just about do it for this edition of Cars & Coffee coverage.
I'll be back soon with a couple of Car Spotlights from the event.
-Mike Garrett