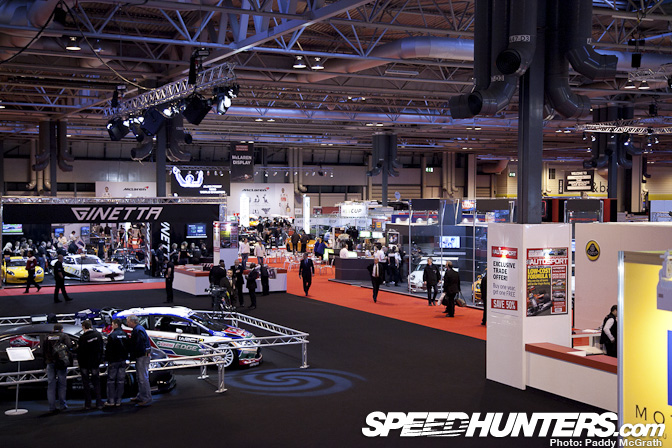 It's a wild week for us here at Speedhunters with most of the staff spread somewhere across the world. Some are still travelling searching out more coverage for you, others are on their way back to their respective homes and offices. I'm just coming back to life after tackling the annual Autosport show at the Birmingham NEC. To ensure we got the best coverage, Ross and myself decided to tackle the trade days as they are significantly quieter than the public days plus we had access to the Engineering show which shuts up shop for the public show.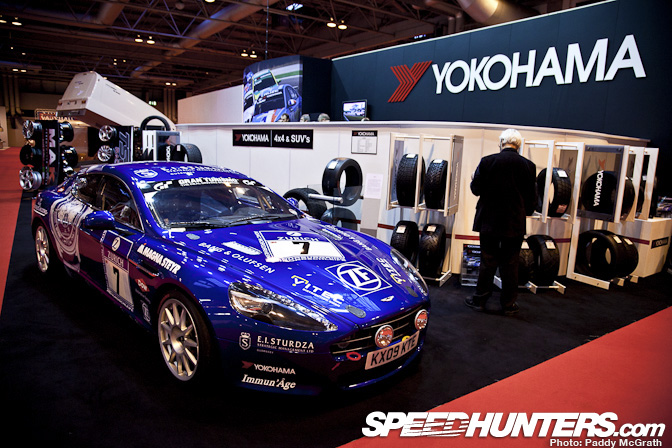 One of the first cars to greet me on arrival was this Aston Martin Rapide which contested the 2010 ADAC 24HR Nurburgring. For a car that has covered such a grueling race, it still looks quite fresh !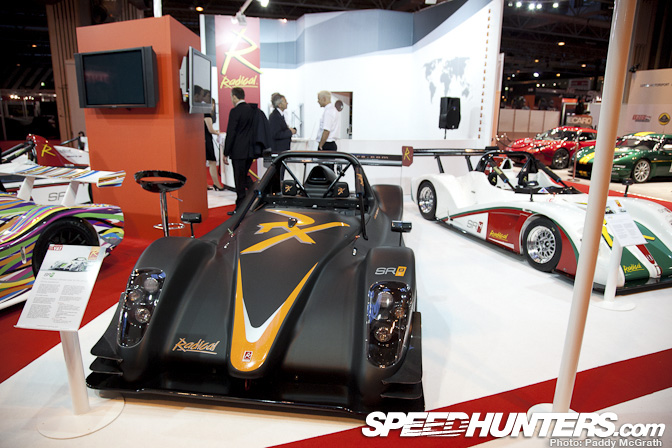 Radical Sports Cars had their full range of road legal racers on display. This flat black SR8 was my personal favourite.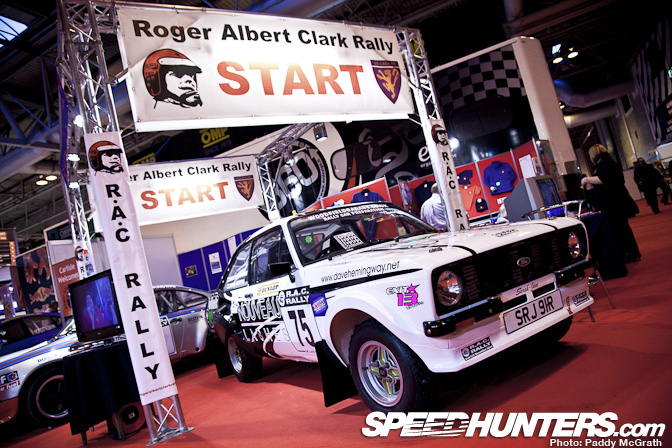 This freshly built MKII Escort took pride of place on the RAC Rally stand.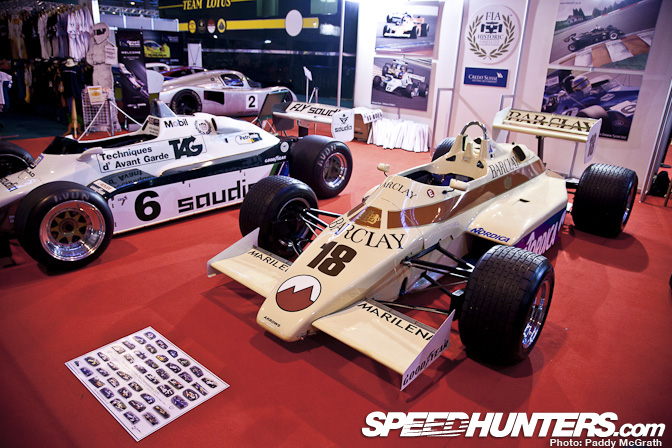 I think I'll have to try attend a round of the F1 Historics this year …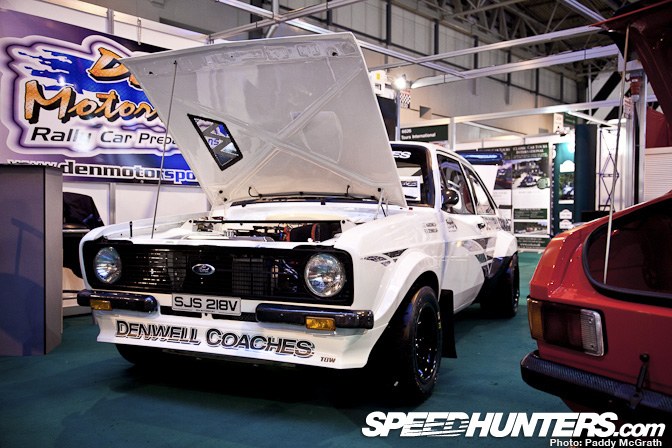 Denwell Motorworks had two very interesting MKII Escorts on display …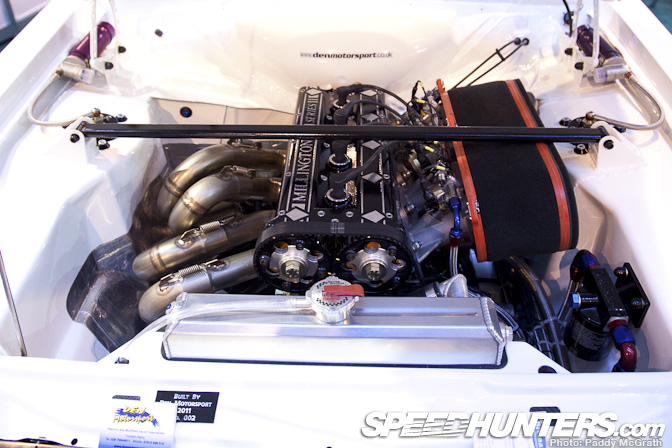 Both appeared to be 'no expense spared' builds and featured one of my favourite engines, the Millington Series II.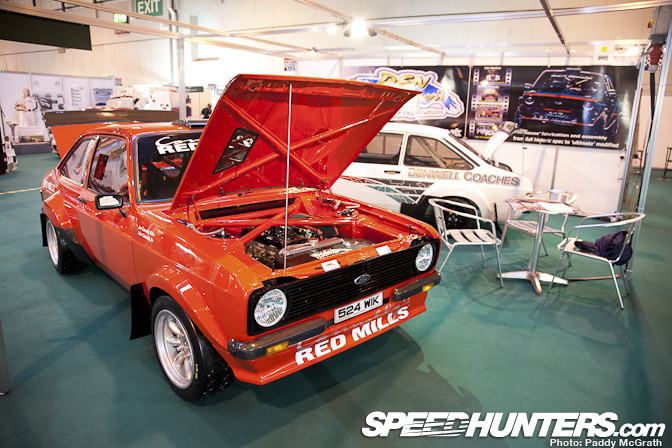 The red car of Joe Connolly was built to an incredible standard. Check out the bracing on the strut tops and how far the engine has been pushed into the bulkhead. I think I'll need to seek out an in-depth feature on this one …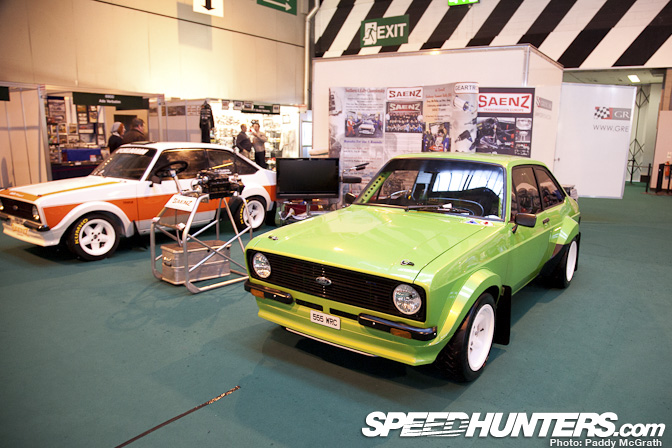 Another Millington powered MKII Escort …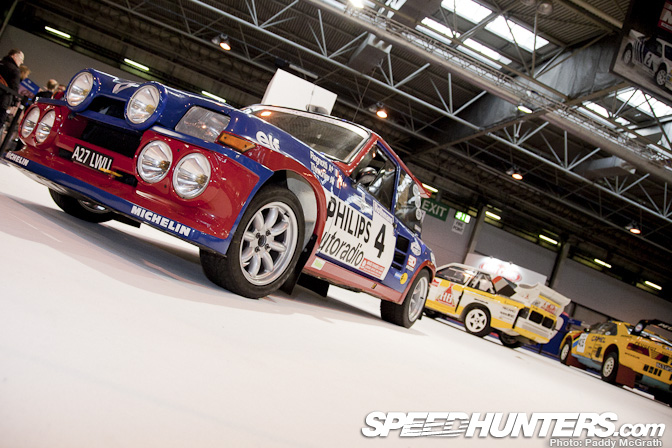 Autosport also featured a full display of former Group B cars, I'll have an in-depth post together shortly on this stand.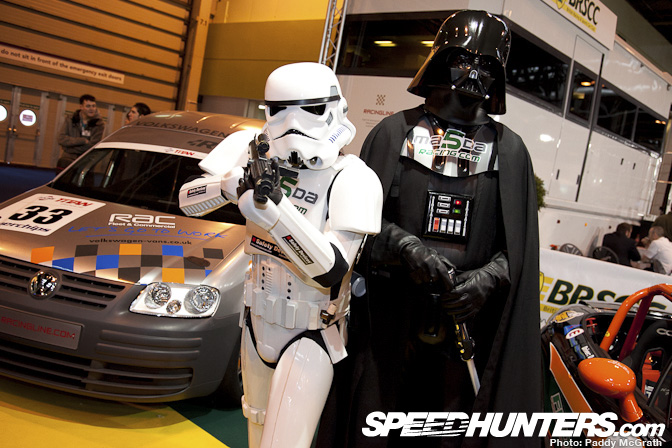 A racing Volkswagen Caddy van, an imperial Stormtrooper and Darth Vader. Welcome to awesome town.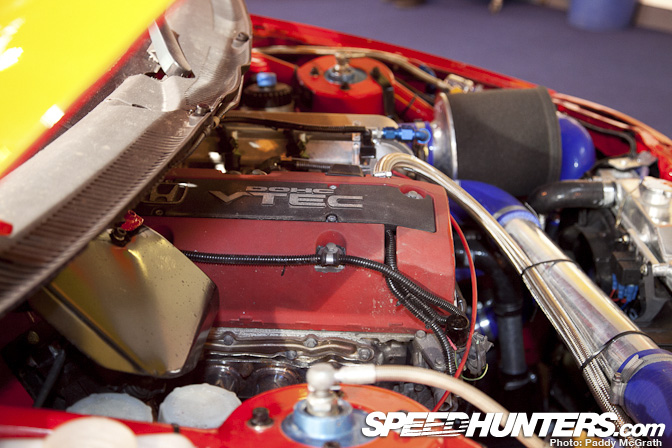 Anyone care to hazard a guess at what this F20C was hiding in ?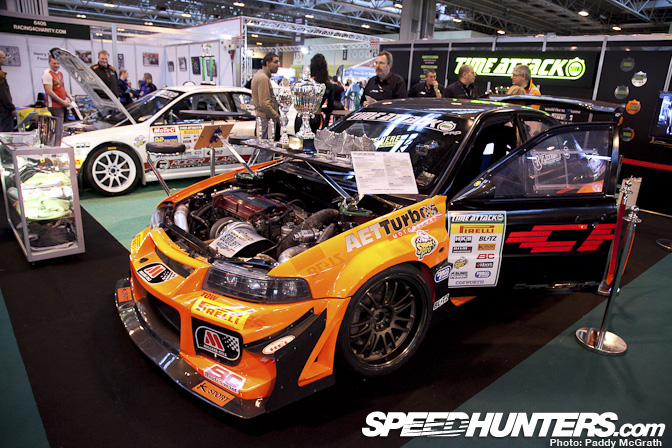 The Time Attack Series unveiled their calendar for 2011 which has been increased to seven rounds. Ollie Clark in the RCM Gobstopper will also be returning …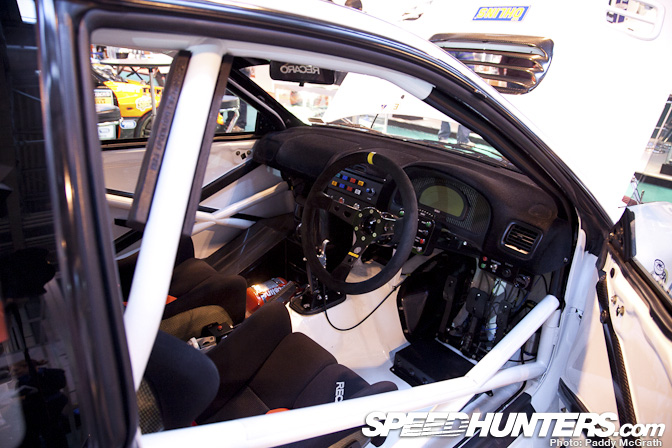 … I've honestly never seen a competition car so clean !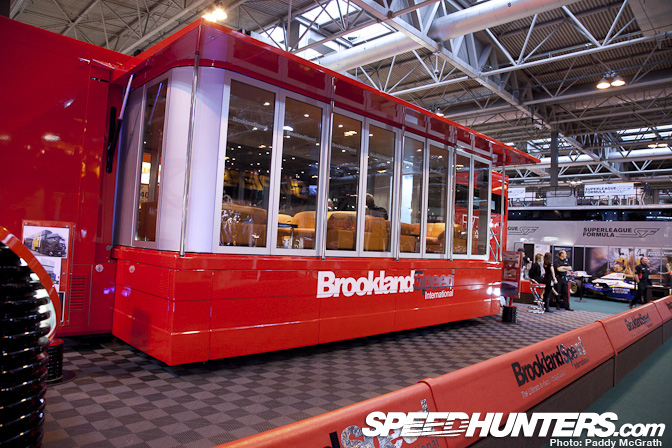 The vast array of products on display was immense. Hospitality suite for sir ?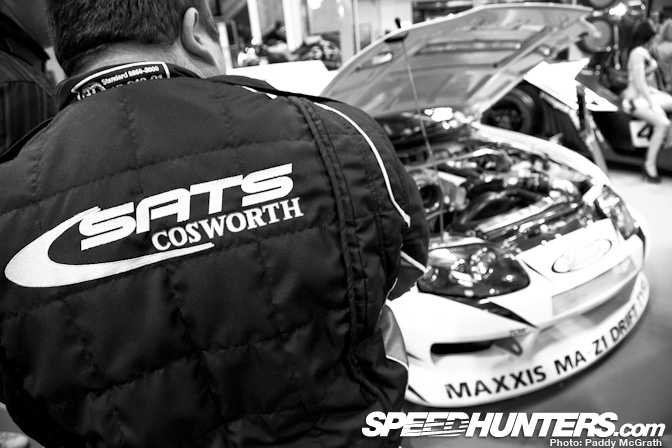 Mark Luney was busy all day showing people around his newly unveiled SATS Cosworth powered Toyota Supra. Ross has a full feature here.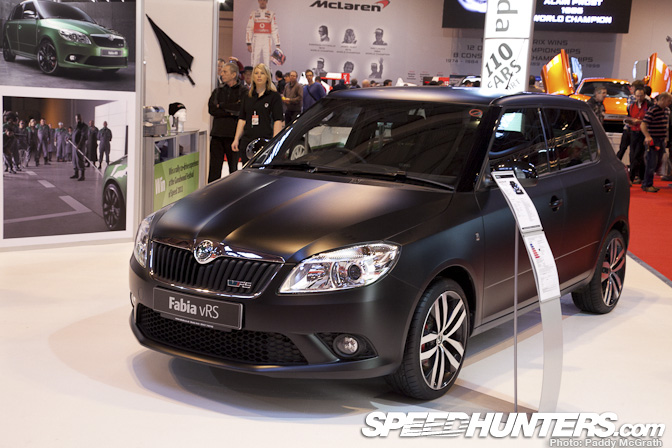 Skoda was one of the largest mainstream manufacturers present. They've done a fantastic job over the last ten years removing any stigma around the brand and have now aligned themselves with high quality cars at a fair price. This matte black Fabia vRS would make a nice city car …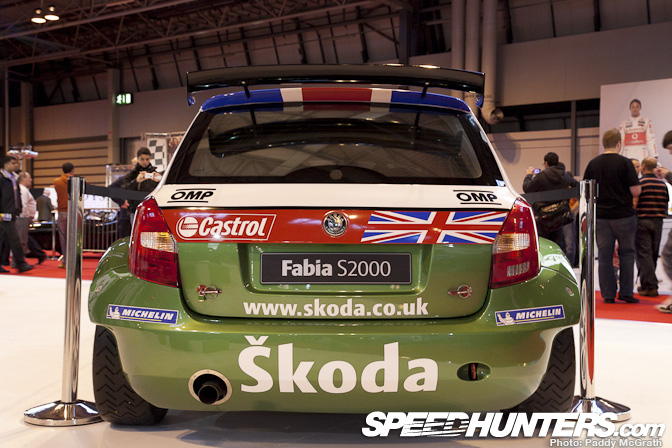 … although I'd rather their S2000 car instead !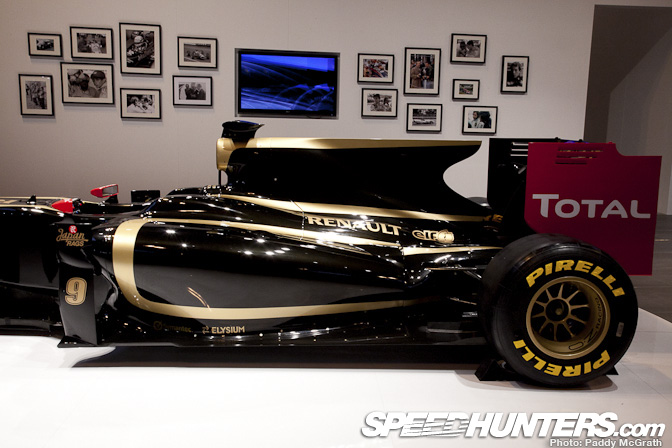 The Team Renault Lotus has certainly divided opinions. I'm not a fan of the red Total branding but sometimes you've got to bow to those who makes your racing season possible.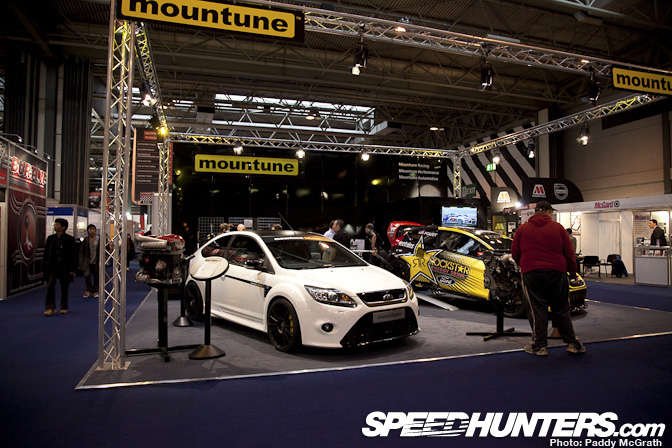 Mountune were also present with their MR400+ Focus RS and Tanner Foust's new ERC Ford Fiesta.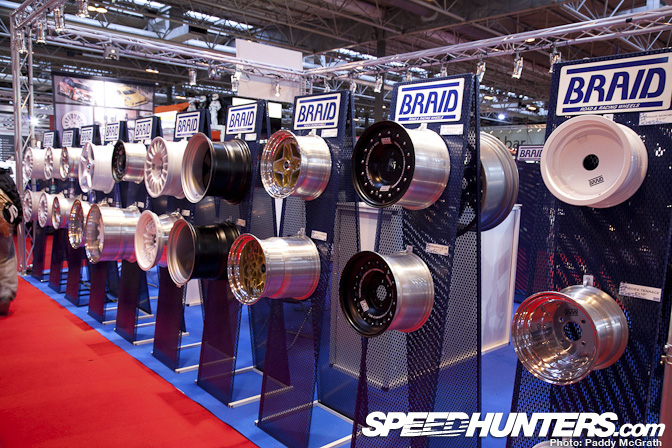 Braid wheels had quite a selection on display to suit everyone's needs.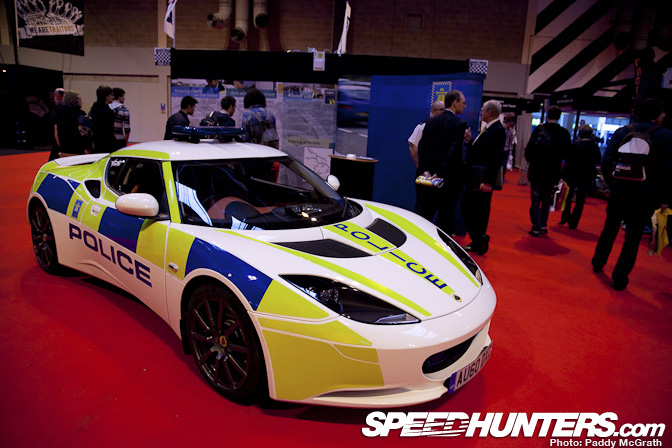 I'll leave you with this Lotus Evora belonging to the Central Motorway Police Group. A sight which I'm certain would have you pulling over if spotted in your rear view mirror !
More ASI on the way !
-
Paddy McGrath