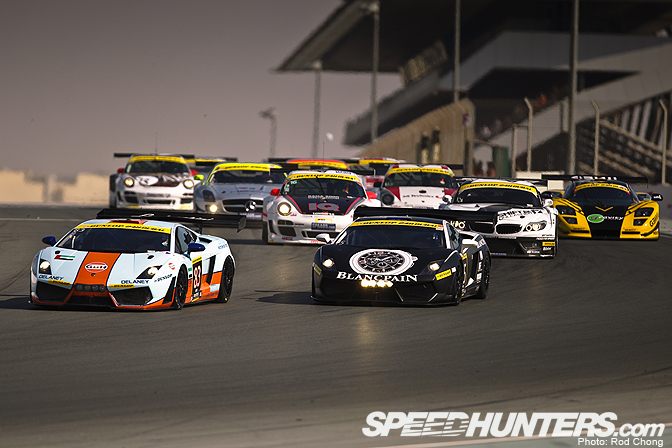 I've managed to drag myself away from the racing action here at the Dubai Autodrome to prep 4 high rez desktops for you. First up we have a shot of the race start. As expected, the Lambos have now dropped away from the front, but they did have their 15 minutes of fame leading the field for a short time.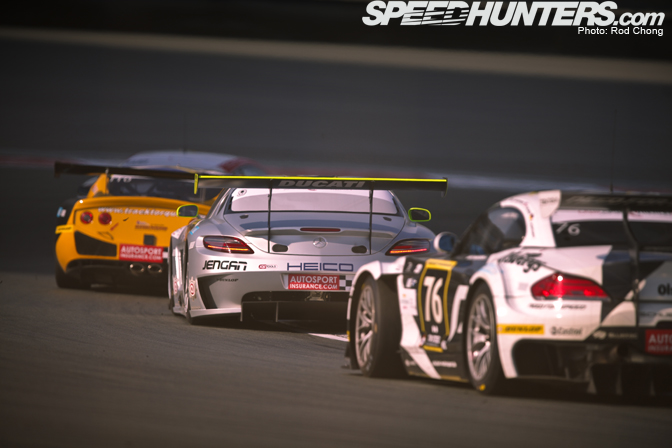 I caught this shot a few corners after Claudia Hurtgen lost second place to Bernd Schneider. The BMW had used up its tires and was starting to fall back very quickly.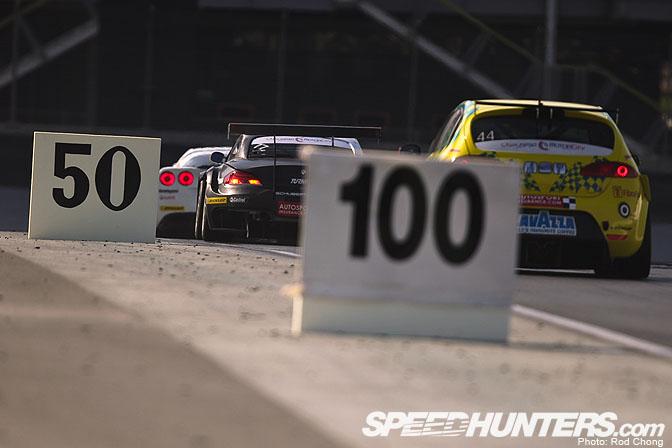 Here's a shot of the Team Need for Speed Schubert sister car during the opening stint of the race. The car lead the field at one point in the hands of Bill Auberlen although has now dropped back slightly.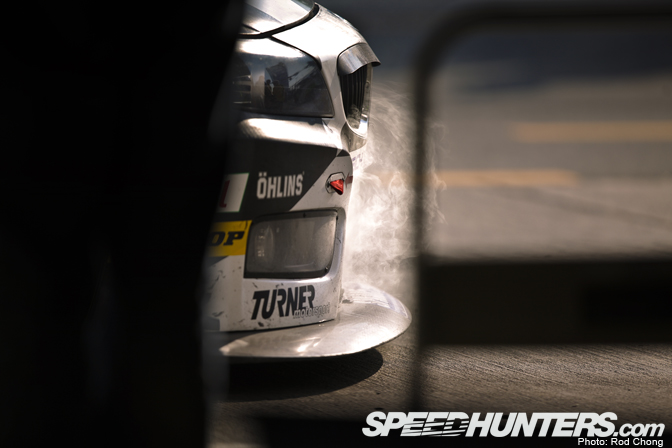 I quite like this photo… it's of number 77 during the pitstops. Check out that smoke…. I think it's from the brakes but it was getting everywhere… made for a nice photo!
Grab the shots in the Desktops area…
:Rod