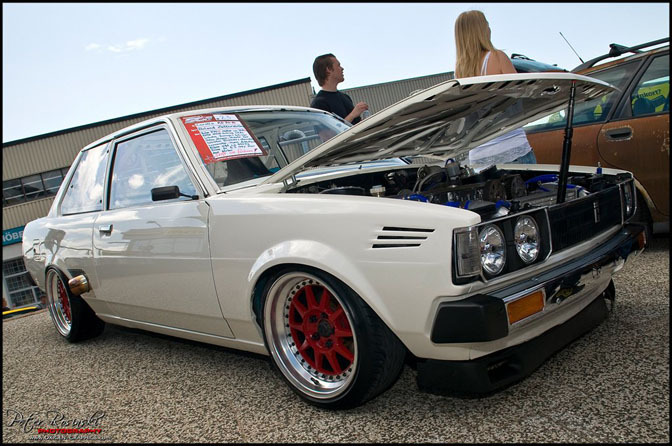 After I saw a shot of this KE70 Corolla, I went looking for some more because I wanted to know which engine was attached to that side exit exhaust. After some digging around it became clear that it had a very special engine that is very common in the northern countries in Europe. But first let's have a look at the car itself …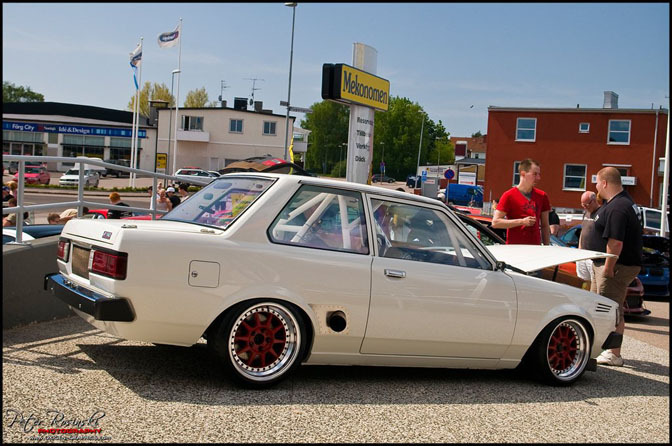 I couldn't find a lot of info on the car itself but some things are very obvious like the new paintjob. It seems that the owner took the car apart and had it completely rebuilt from the ground up. The interior has been stripped bare. I'm sure this car weighs next to nothing.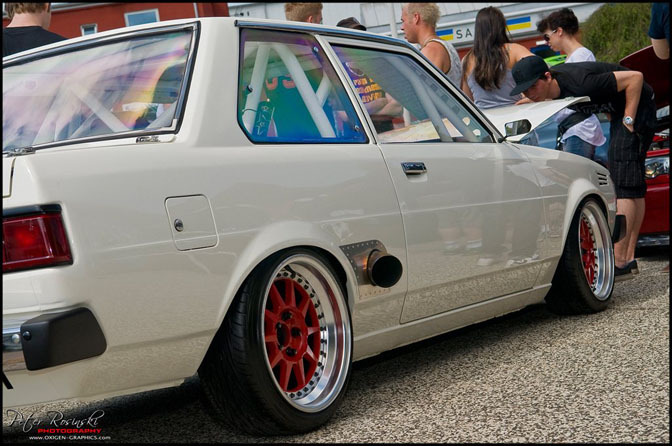 I really like the drop on this car, not too crazy but just perfect. The arches sit perfectly over those, what I believe to be Sportmax wheels.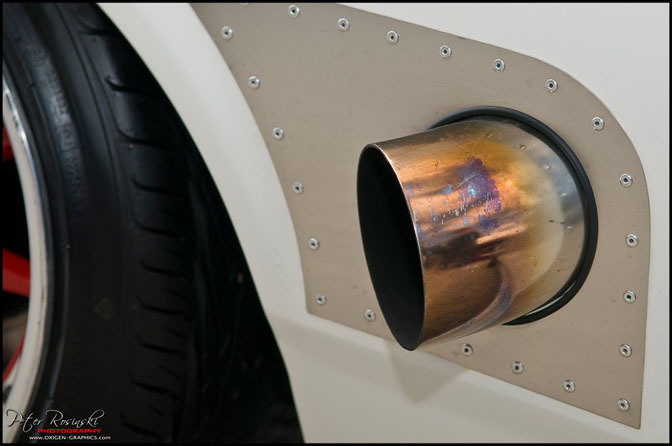 Then there is this side exit exhaust that has seen its fair share of heat. A sure sign this car is used in anger.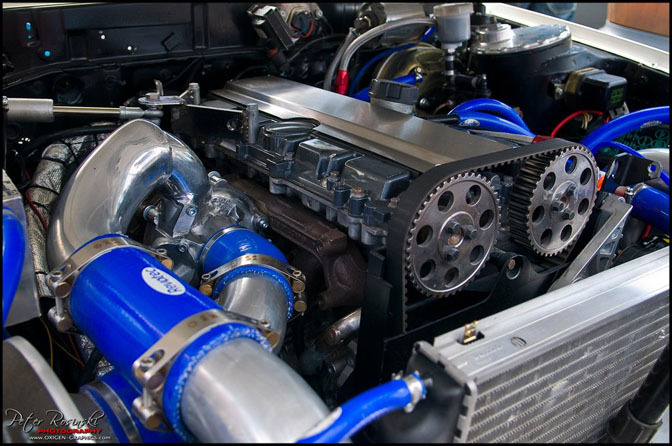 Now comes the cool part because the car is powered through this Volvo T5R engine. The guys in Sweden and Norway are able to extract some crazy amounts of horsepower from this engine. I'm sure they upgraded the turbo and even modified the internals of this engine. Considering the weight of the car together with this powerful engine it can smoke a set tires in seconds.
-Jeroen Willemsen
Pictures taken from Oxigen Graphics