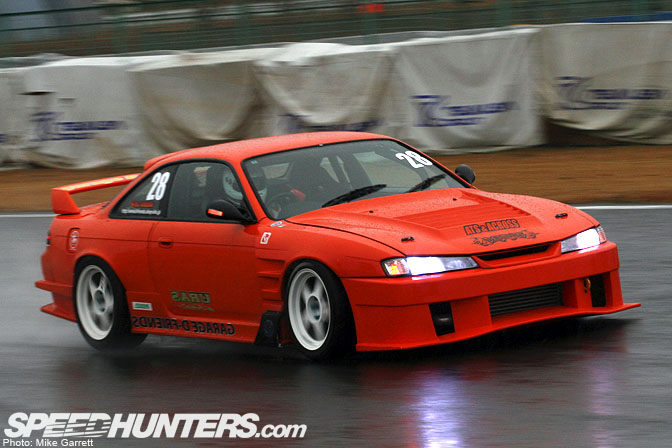 Earlier today I decided to plug in one of my trusty external hard drives and hunt through my old photos for some interesting S-chassis photos to post up. I quickly came across some photos of a memorable S14 that I shot on a very dark and rainy day at the D1 Street Legal Tsukuba event back in December 2008.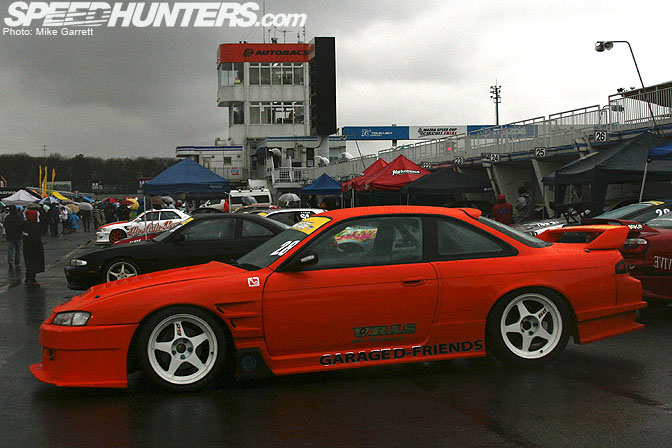 Built by Garage D-Friends down in Fukuoka, this race car-inspired drift machine has got to be one of the coolest S14's I've ever laid eyes on.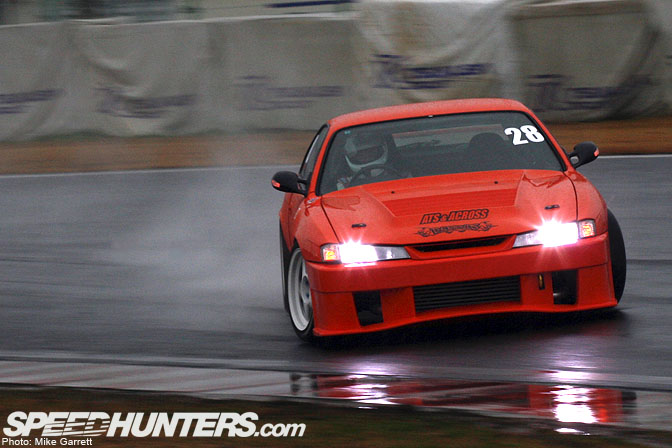 Setting the theme for the entire car is the Type GT aero kit, from D-Friends Fukuoka neighbor URAS. Yes, It might not be the most subtle kit out there, but you can't deny the impact. The classic BN Sports hood adds even more style to this 14.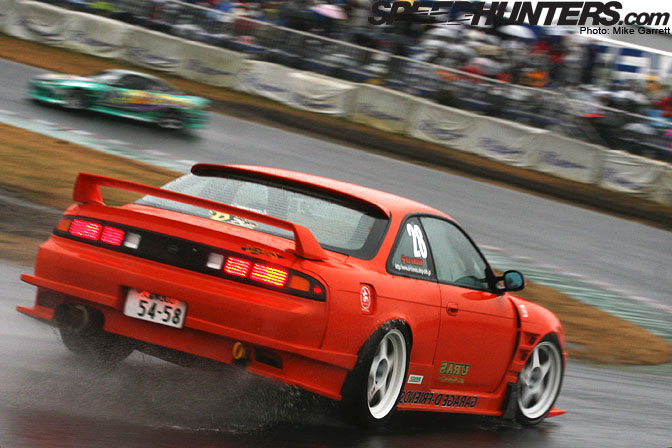 The white Regamaster Evos are the perfect complement to the GT style body work, which is coated in the signature D-Friends orange hue. This shot also gives a nice look at the LED taillights.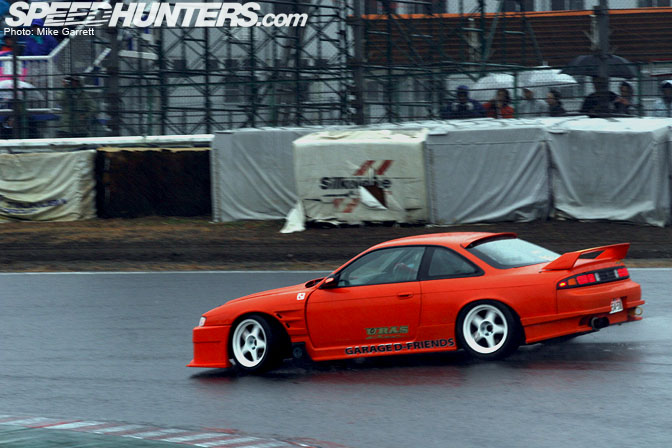 Underneath that hot looking exterior is a built SR20 with a Tomei turbine kit, HKS transmission, ATS clutch, and all the other things you'd expect in a dialed-in drift car.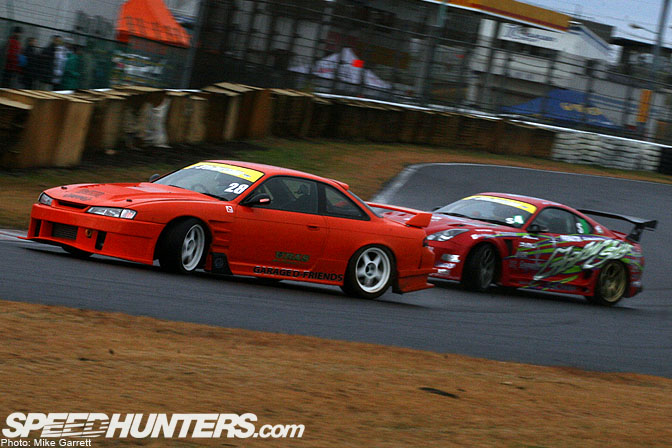 Since it's built to D1 street legal spec, it of course has number plates, a full interior, navigation, and other street car goodies.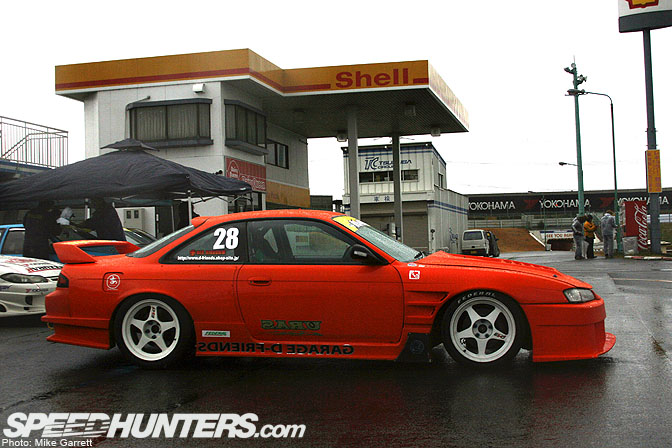 I'm not sure exactly what the current status of this car, or if it's been changed in the two years since I last saw it.
What I do know is that it left a lasting impression on me and is another in a long line of great S-chassis.
-Mike Garrett