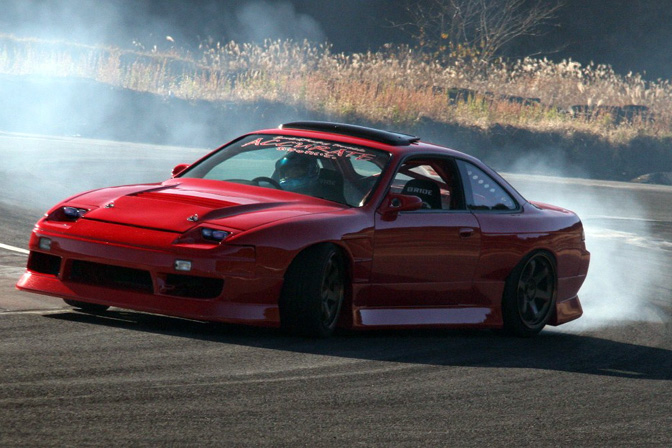 This car isn't the first S14 with a 180SX front end conversion I've seen, but after drooling over these pictures for a while, I'm convinced that it's best looking one.
Built by a shop called "Accurate" in Saitama Prefecture, Japan this S14 One-Via is pure S-chassis perfection.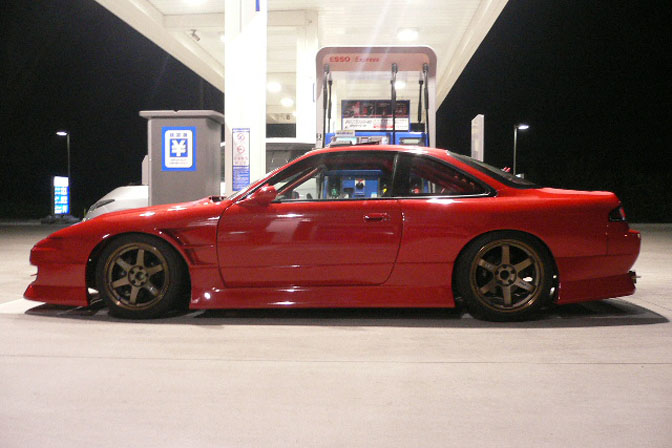 Naturally, the highlight of this build is the custom 180SX front end swap, but besides that it's sporting timeless BN Sports aero, original blister fenders, Ganador mirrors, and more.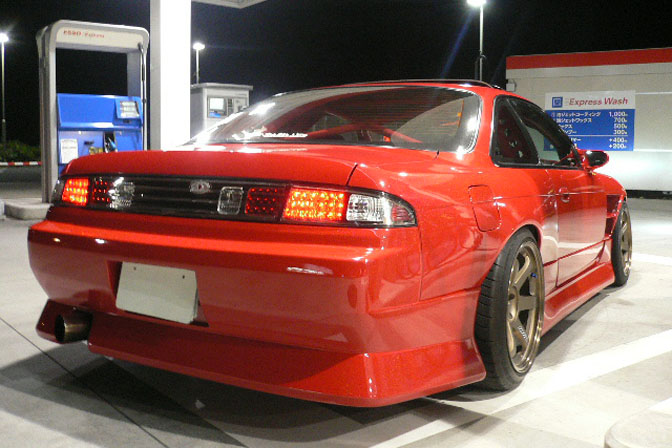 But the looks are just part of it. The chassis is equipped with Brembo brakes, an R33 differential, DG-5 suspension, and a full selection of upgraded knuckles and arms.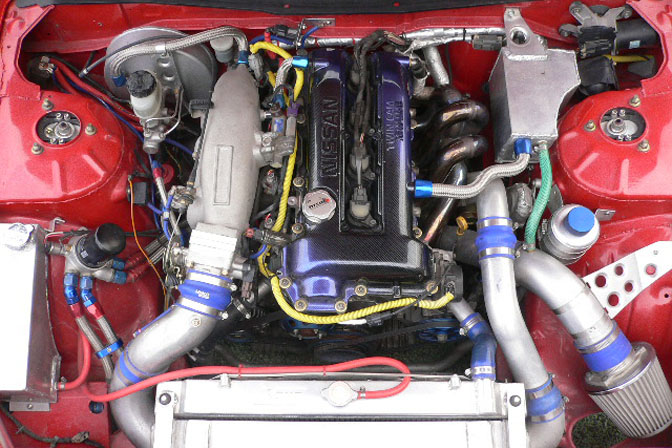 Under the hood, the SR has been outfitted with a Trust T518Z turbine, HKS cams, and a host of other tuning gear.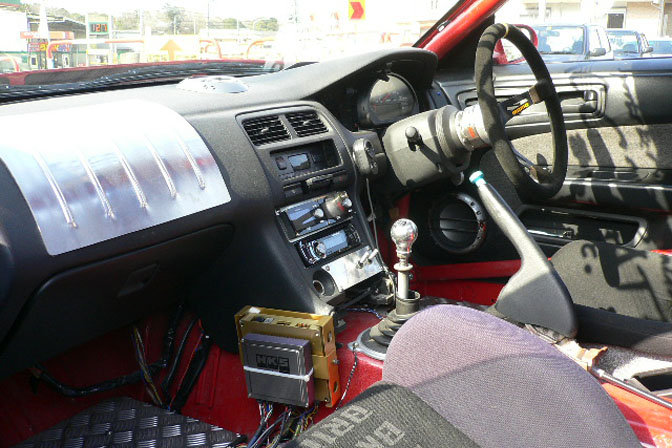 In the interior view you can see the custom roll cage, the Defi all-in-one meter, and the shifter which leads to an HKS 6-speed "dog-mission".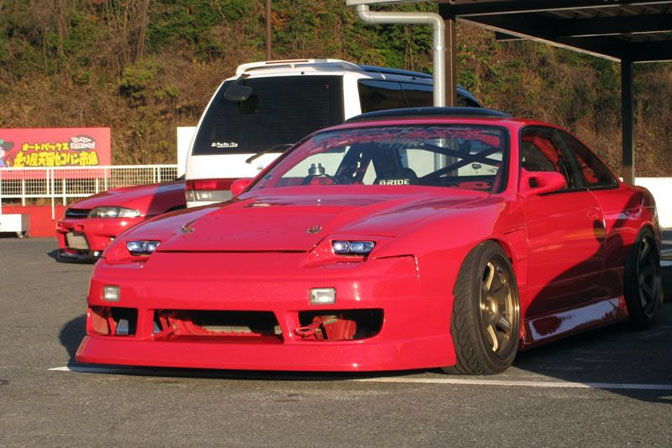 Finally, the wheels of choice here are bronze TE37's – 17×9.5 up front and 18×10.5 in the rear with Advan Neova rubber.
This car definitely going into my personal S-chassis hall of fame. It looks cool, it's unique, and it's functional. There's nothing more to ask for.
-Mike Garrett