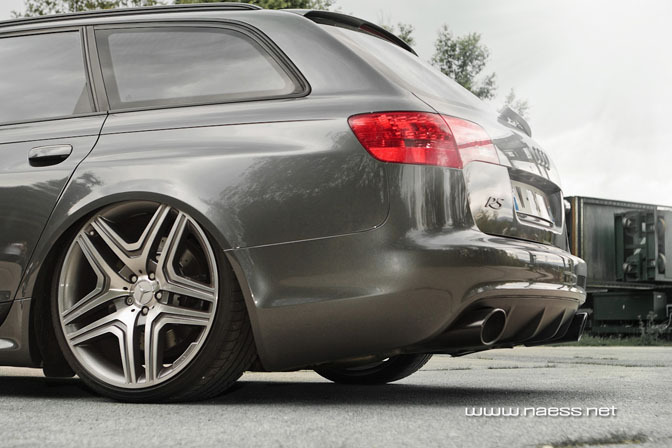 The Audi RS6 is a very spectacular car in its own right and, in my eyes at least, it's pretty much perfect in standard form. When modifying cars there's always a sense of 'no guts no glory', but when you're dealing with a car of this magnitude the emphasis is on having a lot of guts!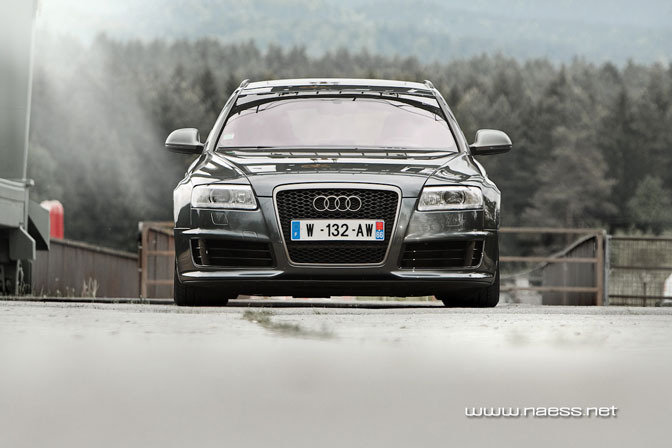 The sheer presence this car has is amazing; just picture it roaming the autobahn searching for its next victim.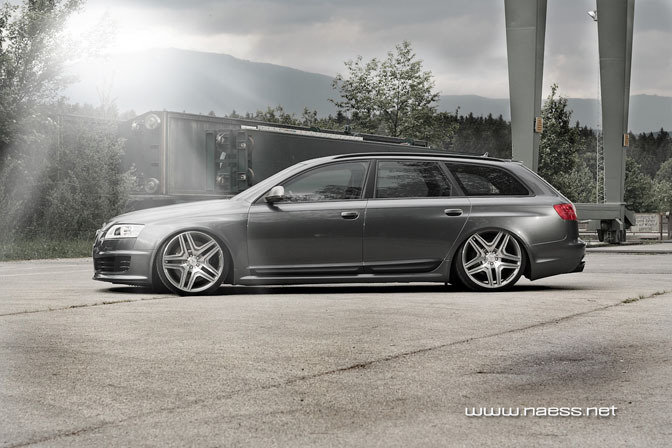 After seeing this side shot I couldn't believe it was achieved without airbags. But according to Klutchonline it's a static drop although I wonder how they massaged the rear fenders to prevent the wheels from rubbing.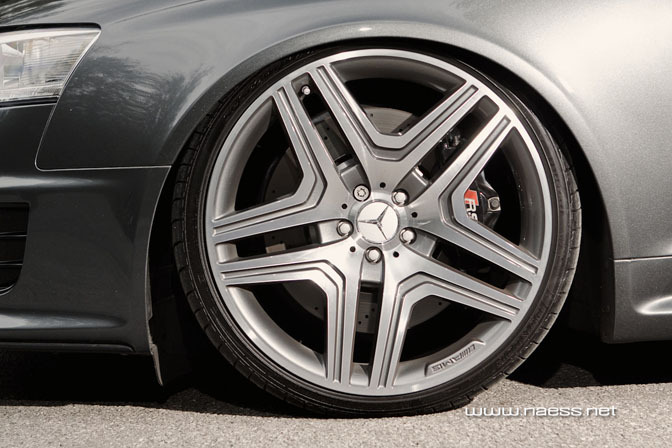 Don't you think these 21" AMG wheels look perfect on this Audi? I had the same feeling when I saw that Corrado at the VW Fanatics event last summer.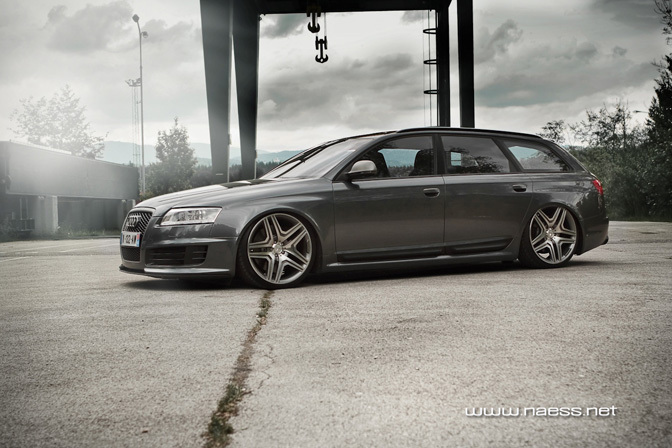 I'm sure a lot of you will discuss or even dislike putting these wheels on a car of this magnitude. But then again isn't the RS6 Avant a bit bonkers in the first place?
-Jeroen Willemsen