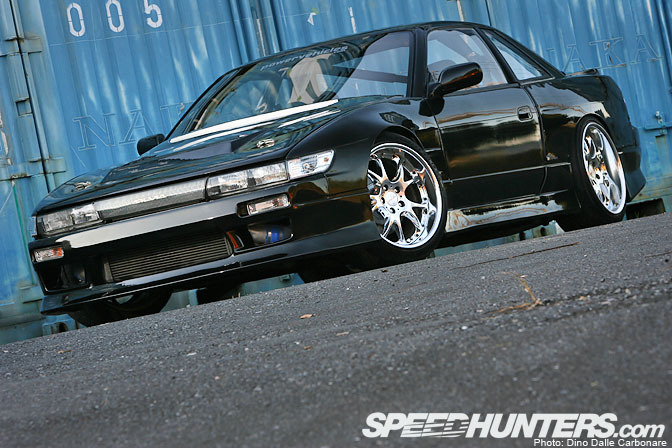 Today is January 3rd marking the beginning of our yearly celebration of all things relating to the S-chassis. The S13 is first and in a few hours I'll be heading down to Daikoku Parking Area to see if there will be any sort of meeting going on. Before that however I wanted to show you one of the most memorable S13s I've ever shot and had the pleasure to drive.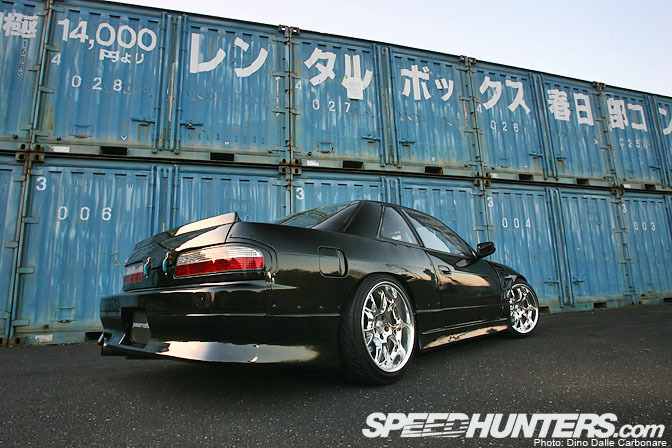 It was a while back that I took out Powervehicle's black widebody S13, a car that was put together for a customer of theirs.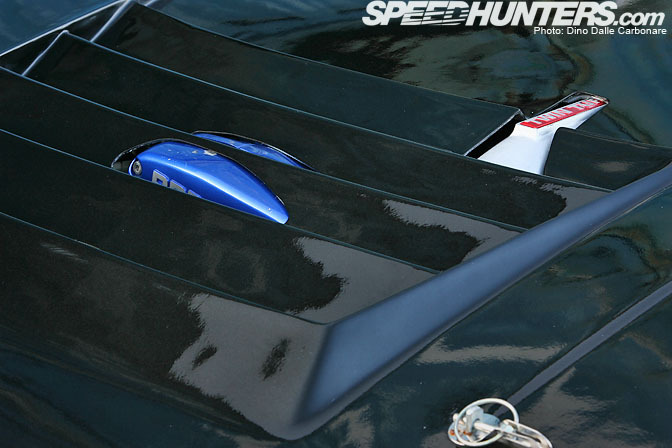 While the wider front and rear fenders boosted its looks no end it was what was under its hood that would surprise the most.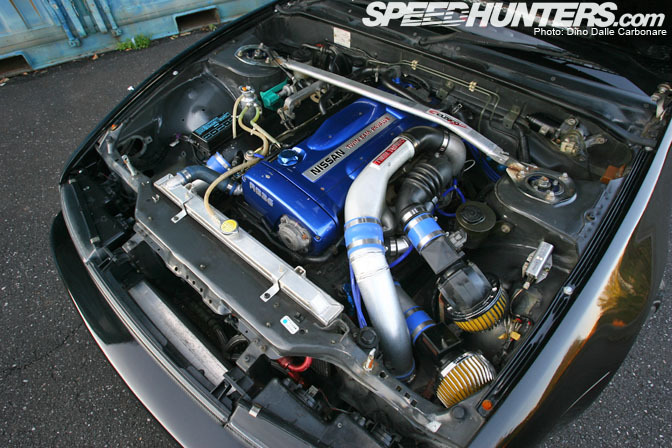 Bye bye SR20 and hello Mr.RB26! It was quite the tight squeeze but the legendary Nissan straight-six fit like a charm. Nismo turbines and upgraded HKS camshafts allowed it to develop 500 HP, which in a stripped out RWD car like this S13, is quite a lot. I remember the response and power delivery was savage spinning the rear wheels in the first three gears! Mated to the RB26 was a 5-speed gearbox out of a R33 Type M while the OS Giken twin plate clutch and 2-way LSD juggled the power and 390 pounds of twist.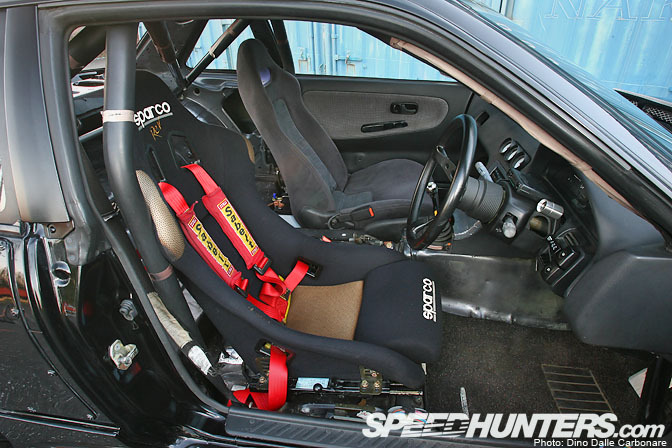 This Silvia was built for drifting so a nice and tight Sparco bucket seat was a must. The passenger side got a OEM BNR32 seat from the same car the motor came from.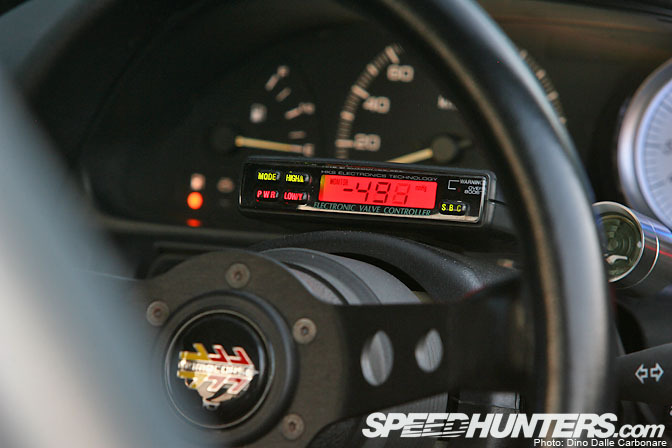 The notoriously hard to program HKS EVC-Pro boost controller took care of keeping the boost pinned at 1.4 bar.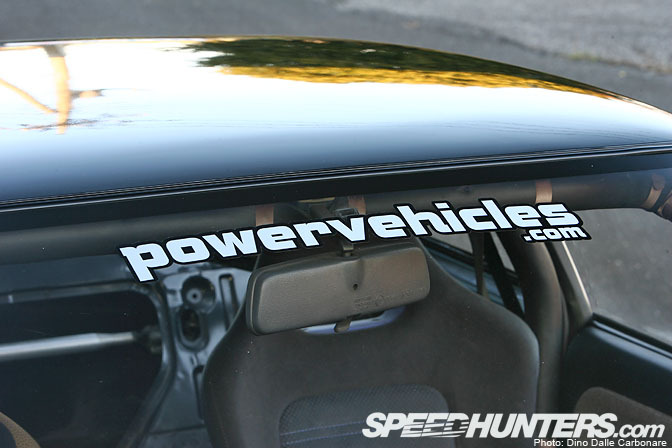 Powervehicles has built some pretty cool cars for its international customers!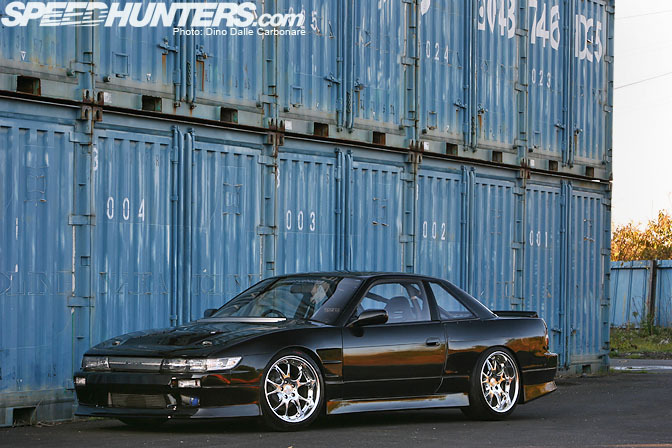 The mix of D-Max and T&E body parts gave it a simple yet purposeful look highlighted by the lowered stance the adjustable Bilstein dampers allow.
The shiny SSR III Agle Strusse 18-inch wheels, 9.5J up front and 10.5J at the rear are shod in grippy 225/40R18 Pirelli P-Zero for the front, while the rear got 255/40R18 Yokohama DNA GPs.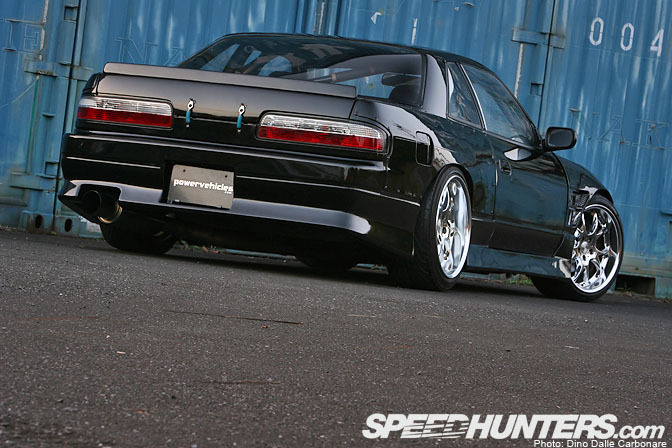 Considerable weight saving was also achieved via the FRP body parts like the D-Max trunk and hood and lexan side and rear glass. A perfect balance of looks and power!
-Dino Dalle Carbonare