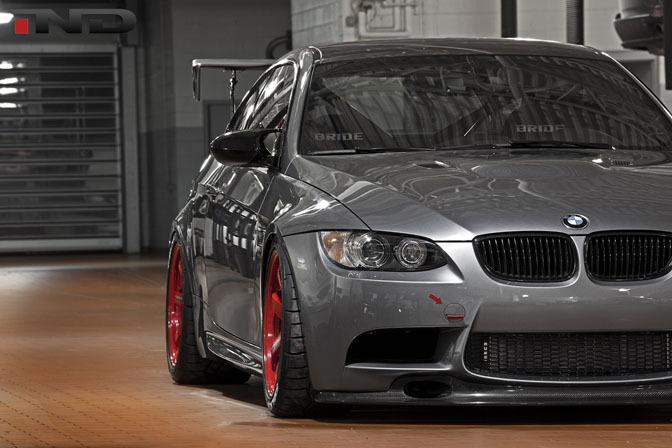 What if you had the opportunity to build the car you always wanted? For some people it would take years to eventually get a car to a certain standard. But there are also a few that are fortunate enough to have their car built to perfection in only a few months. One of these people is Martin who had driven various high powered vehicles before this BMW M3. Now it was time to personalize his car. He wanted a car that he could have fun in and use on trackdays but it also needed to be drivable on the streets.
This is where IND Distribution comes in. After a few phone calls Martin knew he had found the garage that was able to build his dream car.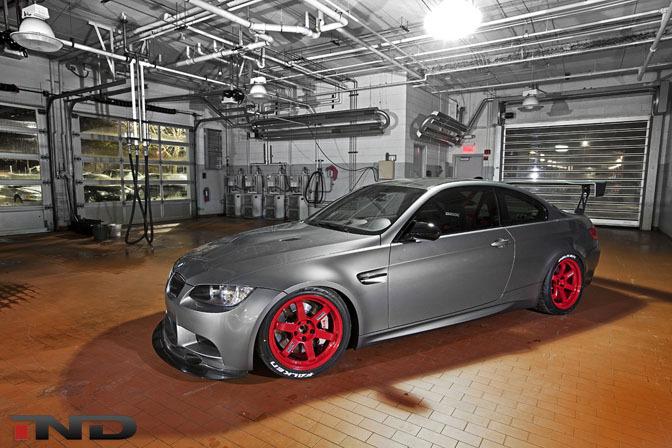 This car has a very JDM vibe to it, at least to me. Not sure if it was intentional but the red Volk wheels and the Varis spoiler are a dead giveaway.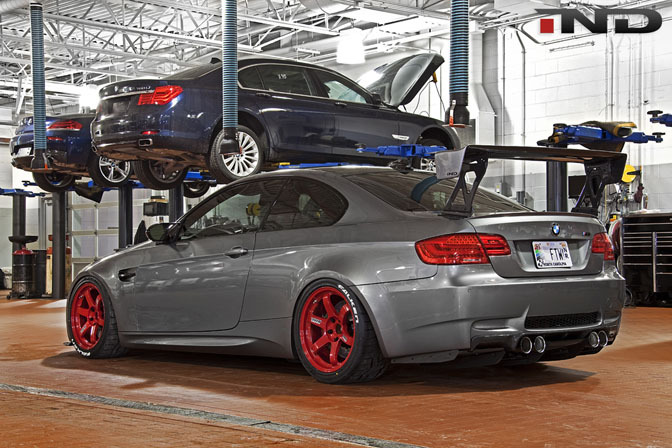 I just love this angle, although I have a soft spot for rear ends.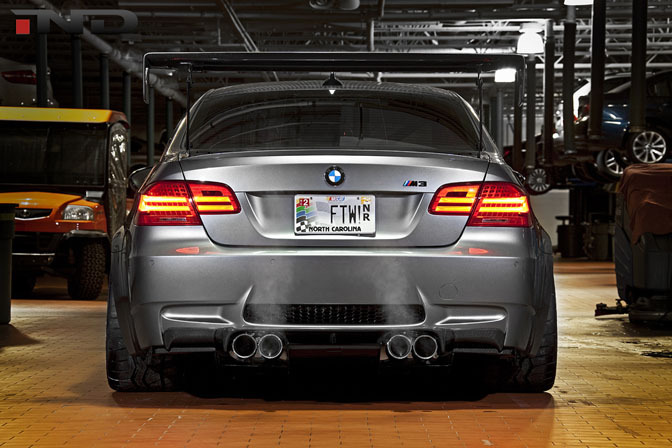 The exhaust gasses are expelled through a Kreissieg valve actuated system. The name sounds German but it's a Japanese brand.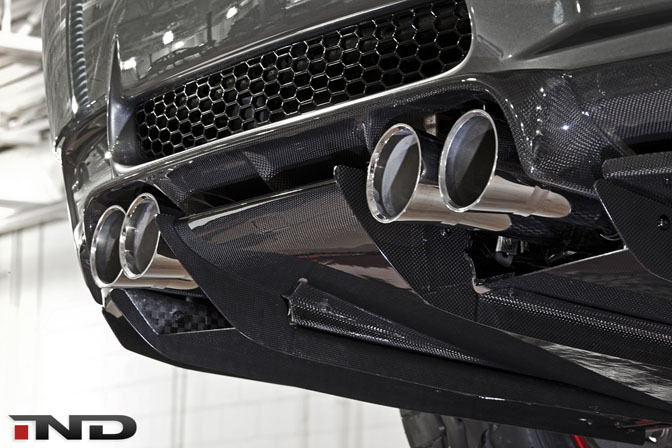 The impressive tips of the exhaust peek through a carbon Varis diffusor that has been mated with the rear bumper.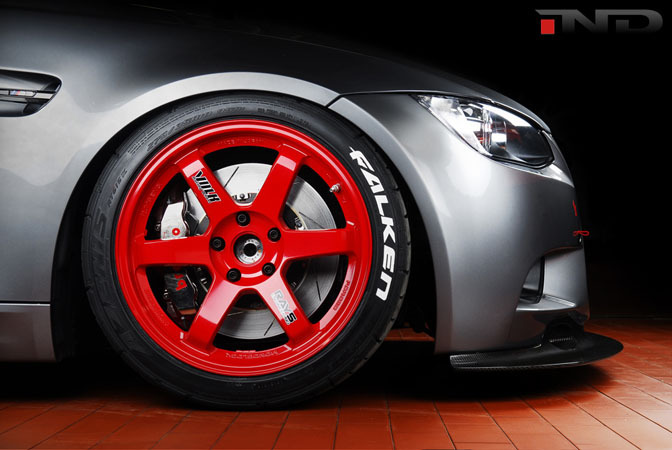 These Volk TE37 wheels are a perfect match for this JDM inspired ride. The wheels are 18×9.5 +22 in the front and 18×10.5 +22 at the back and are wrapped with 275/35/18 and 315/30/18 Falken RT615K tires respectively. Behind the wheels are a set of Brembo GT-R brakes and slotted rotors.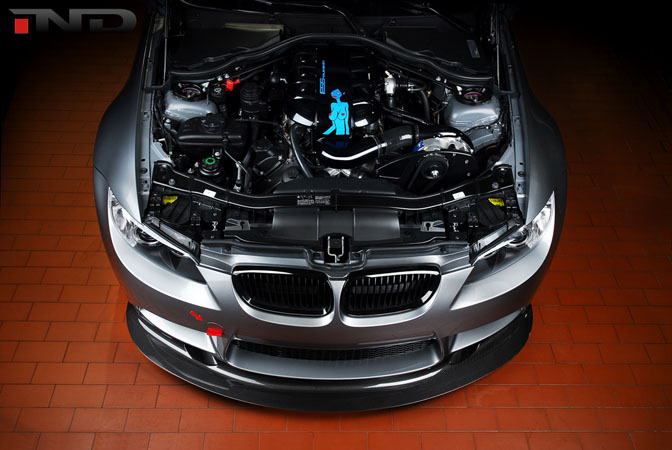 The supercharger on the right is made by ESS tuning that adds even more power to the already potent V8. Other enhancements are purely cosmetic like the custom painted intake manifold.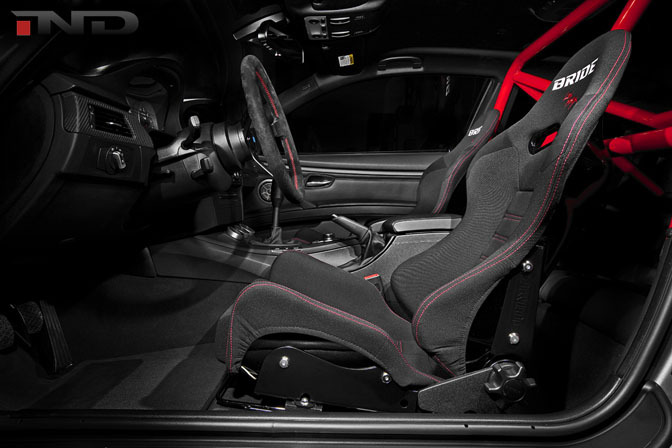 More Japanese influences can be found inside the interior. The Bride Gias seats take center stage together with the Nardi steering wheel. Behind the seats you can see the red rollcage that has been painted in the same Porsche Guard Red as the wheels.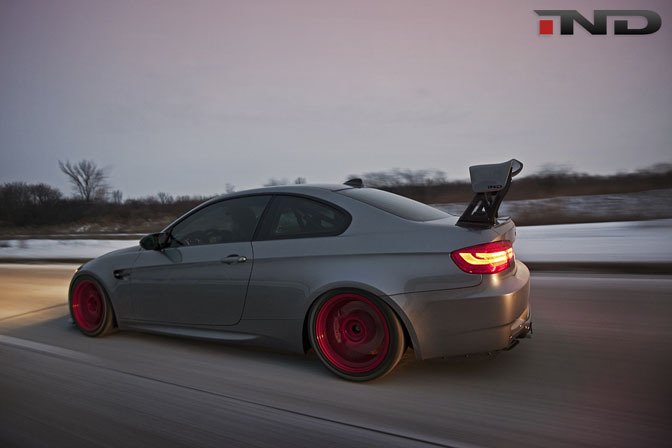 Handling starts with new suspension parts so IND turned to KW and they provided their Clubsport Coilovers. So despite the drop it still handles great both on the track and on the street.
This looks to me the best of both worlds, menacing on the streets and powerful enough to attack any circuit nearby.
-Jeroen Willemsen
 IND Distribution, you can see a lot more photo's on the M3Post forum.