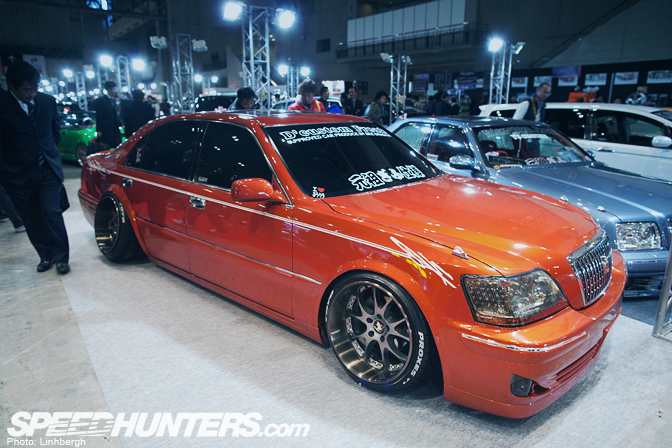 On the last day of Tokyo Auto Salon, I met up with Dino to say my goodbyes before I flew back to the States. In the flurry of our goodbyes, the question of what our favorite cars of the show popped up.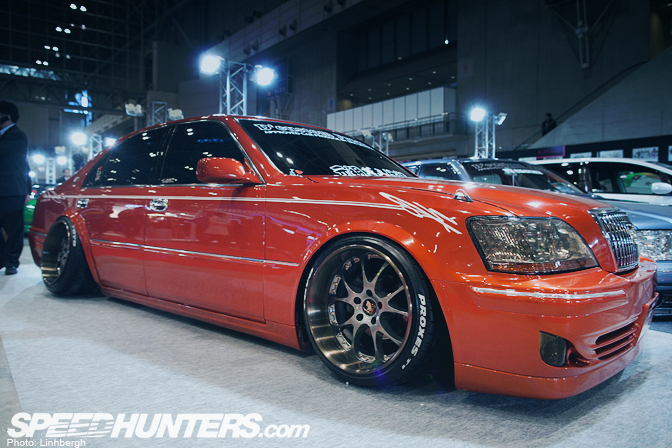 Over the years, we've all seen our fair share of black, silver, or white VIP cars running huge chrome wheels. At this point in time, you can say that look can be considered a bit cookie cutter. Enter D'Custom Freak and Bee Dragon. They took a third generation Crown Majesta, added a bit of VIP flair, threw in a large chunk of sporty racing style and somehow made it work.
It's as if the top VIP tuners in Japan combined with RWB and created this car.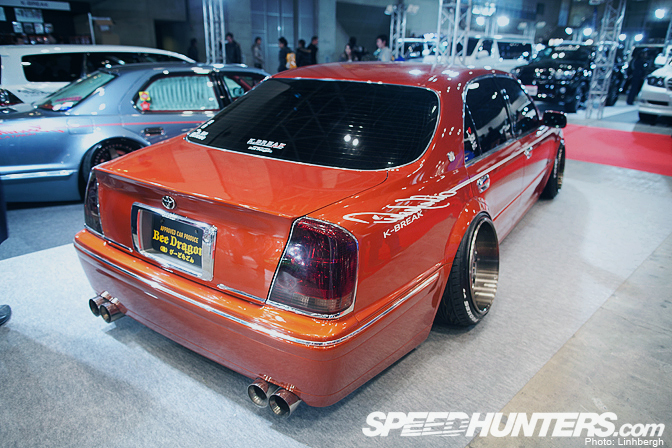 It's VIP styled yet also not.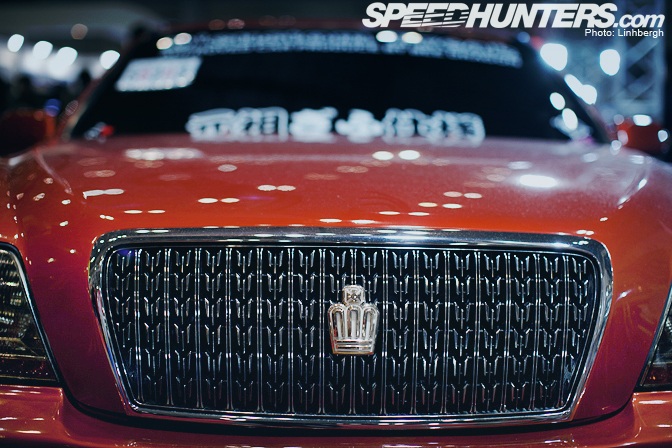 The new front grill looks great. I'm glad they kept the signature crown logo.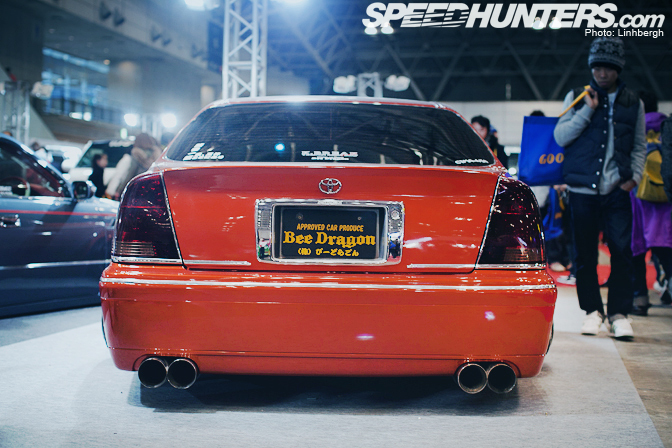 The look of the rear end was beefed up with the addition of those 4 much bigger than stock exhaust pipes.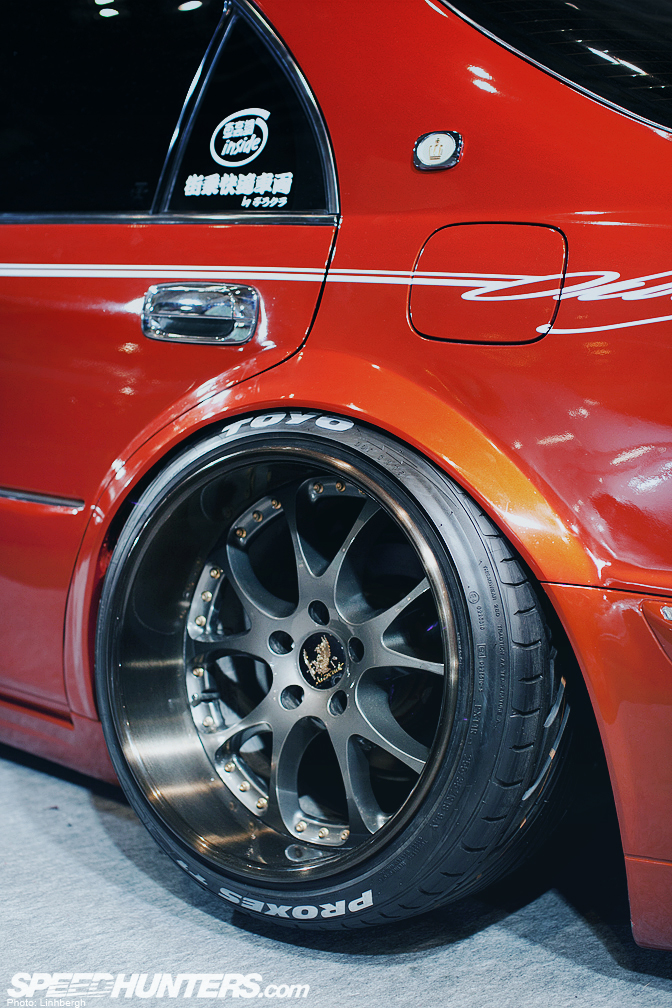 The Majesta is rolling on a set of three-piece Altstadt I wheels. The color combo and finish really works with the car's orange paint job.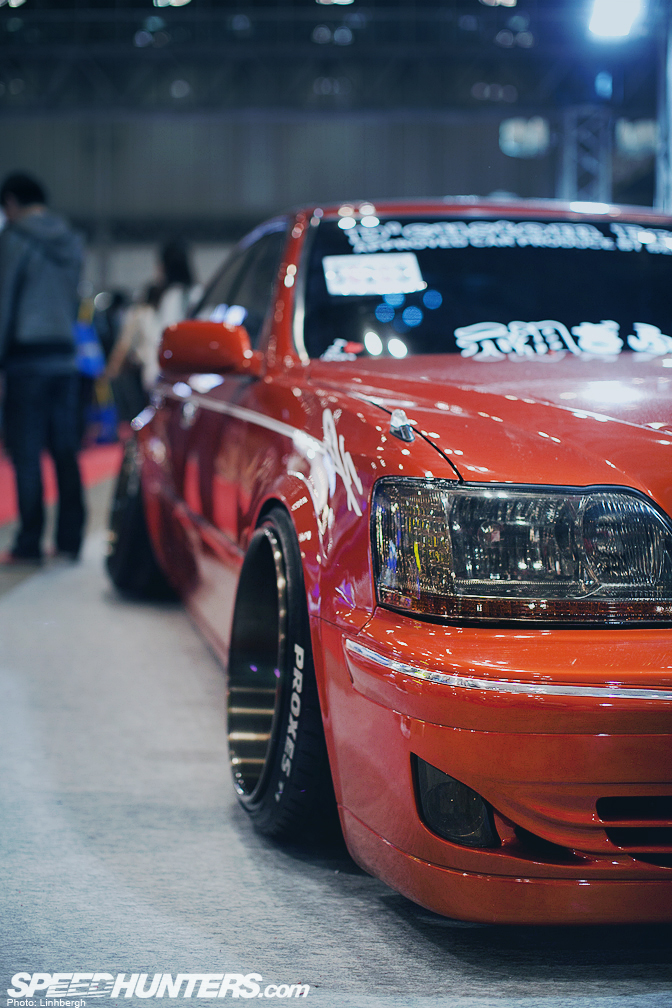 The front wheels are 18×10″ with 215/40/18 Toyo Proxies. As you can tell from the picture, the fitment is spot on.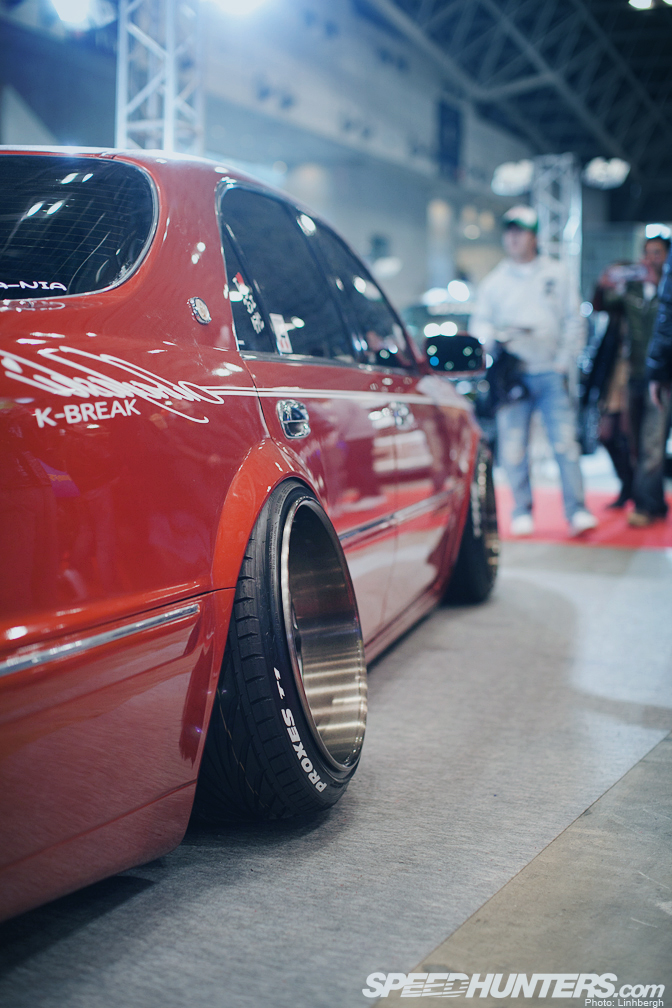 It is incredible to think how they fit a 18×11.5″ wheel with 255/35/18 tires under that rear fender. As Dino mentioned in a previous post: it is offset and camber, refined!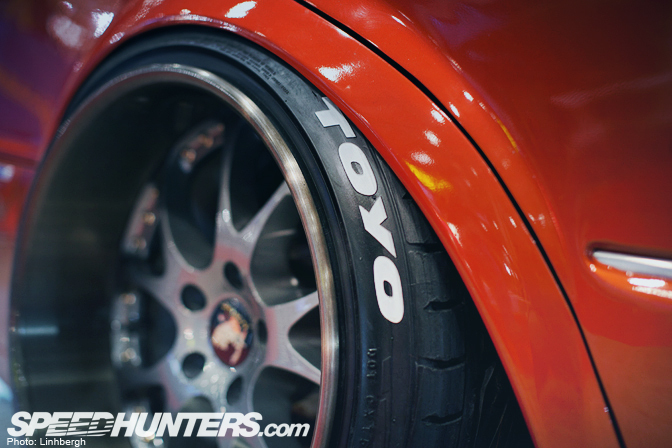 I love the fact that the Toyo Poxy lettering has been painted white. It helps give that 'sporty' feel that D'Custom Freak was trying to achieve.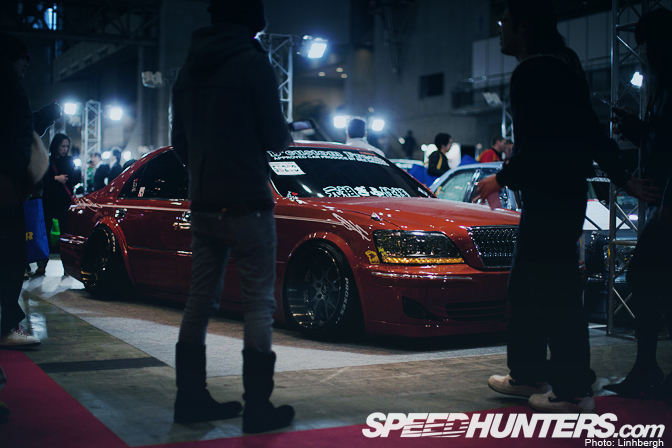 I decided to hold back on getting all the detail shots of the car until Sunday, the last day of the Tokyo Auto Salon. In my mind, I was thinking the crowds would be much thinner by then. But oh was I wrong. I stood in the middle of an aisle for 10 minutes waiting to get a clear shot of the whole car.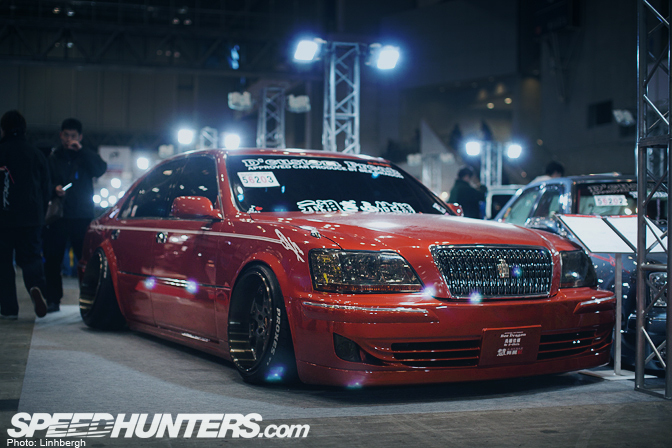 The orange Majesta proved to be a very popular car with the crowds and I don't blame them. It's a car with a look that the Japanese automotive populace is already familiar with yet twisted in a way to new and fresh.
-Linhbergh