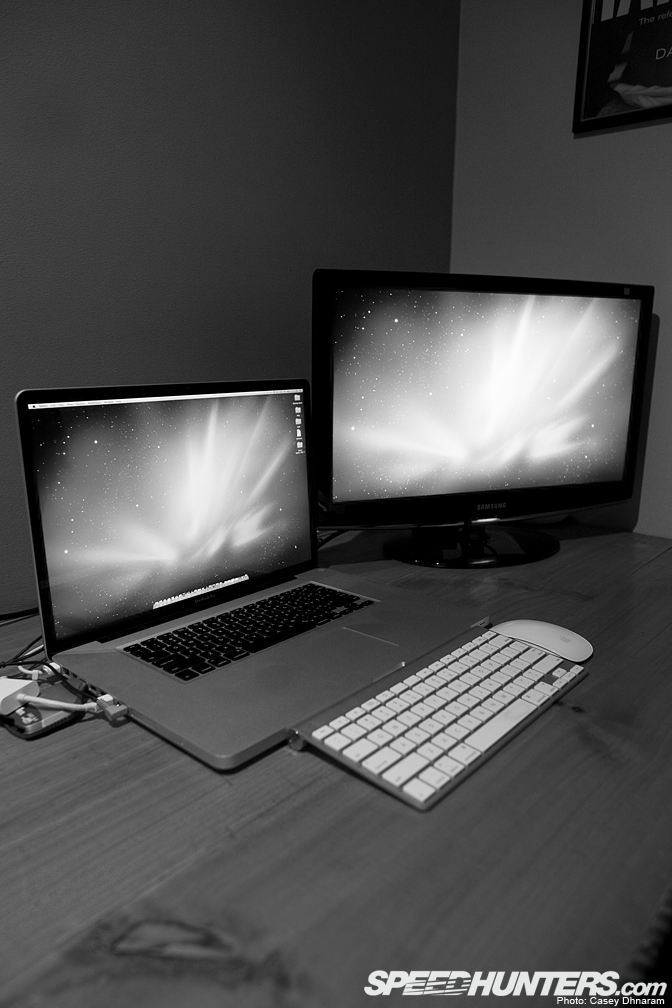 Before Behind The Scenes month concludes, I'd like to share with each of you our workspace setups. Here is where countless hours are spent downloading, sorting and post processing images to deliver to each and every one of you content from around the globe.
My Office.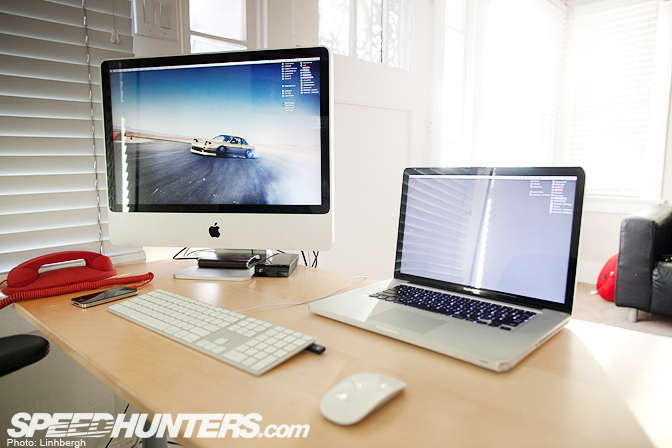 Linhbergh's Office. Speedhunting isn't a glamorous as it seems. Its a job thats hard on the body, hard on the mind, and hard on the equipment. Notice the dent on his laptop which was the result of Speedhunting at Formula D Atlanta last year.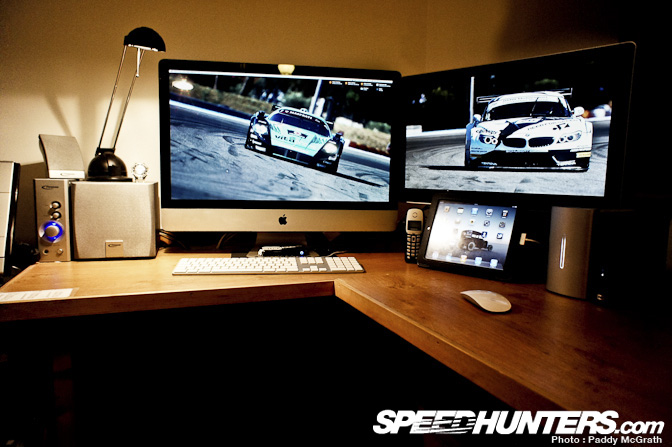 Paddy's Office. Each Speedhunter works differently, Linhbergh, Paddy and Myself seem to have in organized environments…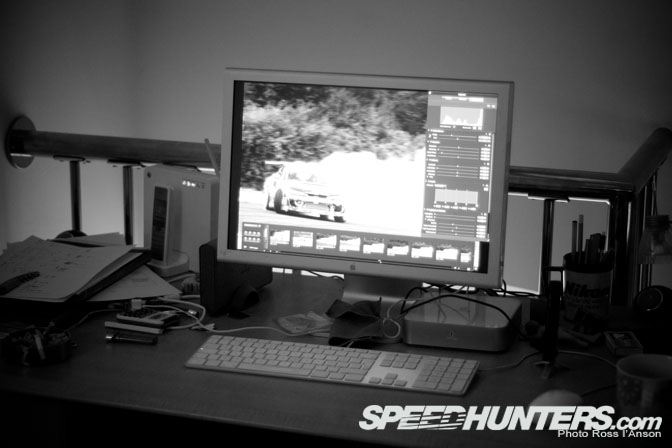 …but Ross' office on the other hand…
I hope everyone has enjoyed January's Behind the Scenes month. February is shaping up to be just as exciting – if not, more so.
-Casey Dhnaram.