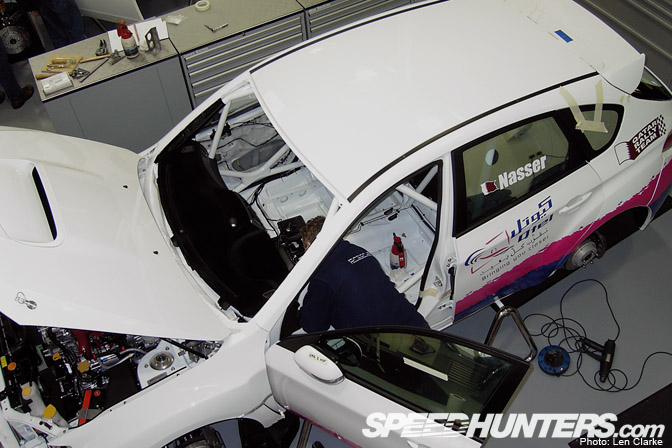 Fellow Speedhunters, I thought I'd take the opportunity to combine this month's 'Behind the Scenes' theme with the dawn of a new era for one of Britain's, nay, the world's most highly-respected preparation companies, Prodrive. This visit was a little while ago, after SUBARU's departure from the WRC and while the Aston Martin N24 Vantage programme was in its infancy. It was a day I will not soon forget.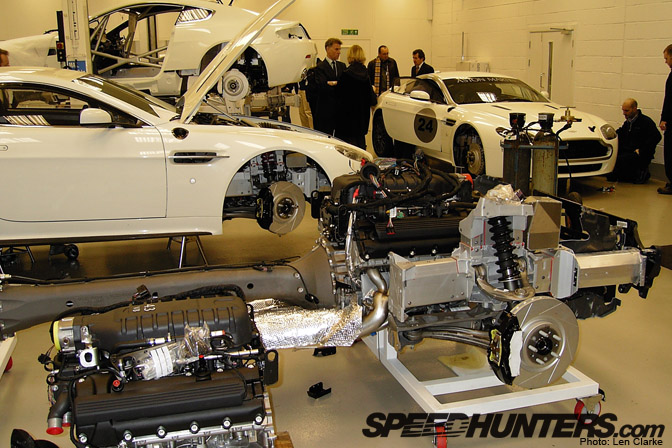 Responsible for making Subaru a household name by taking the formerly 'farmer's car' to the heights of the World Rally Championship and beyond – and for creating a league of devoted fans across the globe, Prodrive literally turned a brand on its head. Subaru cars will forever be viewed in a different light because of it.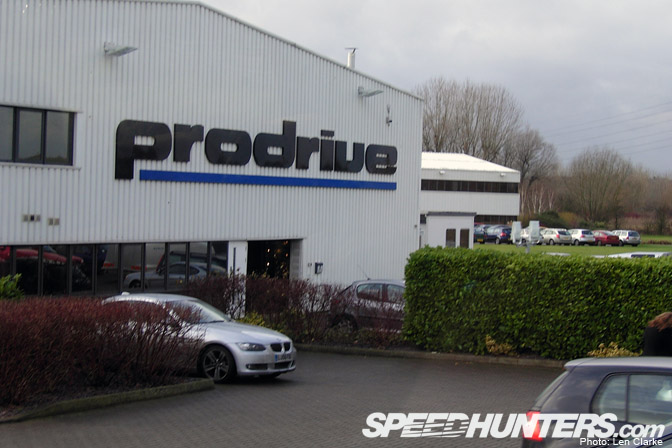 I was fortunate enough to be part of a tour of the facility by Group N Product & Development Manager Alan McGuinness, who, I have to say, treated us like kings. Some of the areas we saw I'm not able to show here, but what I can share shows the incredible level to which Prodrive operates. It was mind-blowing.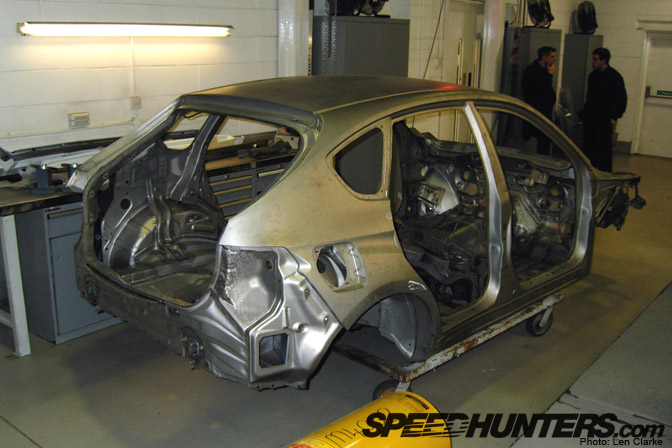 Here's a picture taken in the Group N customer preparation area, a large portion of the varied business for the company. Imprezas are brought in, totally stripped down to bare metal before a ground-up rebuild.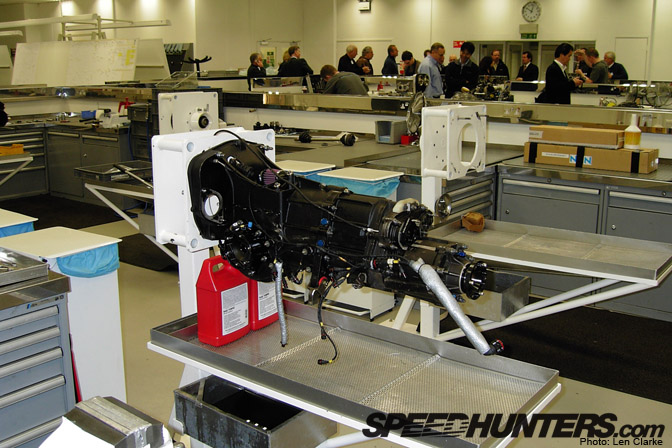 Transmission build and rebuild area (with other lucky members of our tour in the background).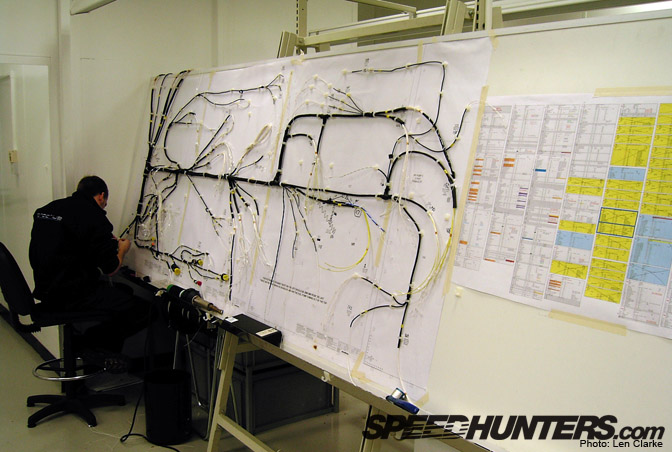 Ever wondered how wiring looms are deciphered? This was an eye-opener.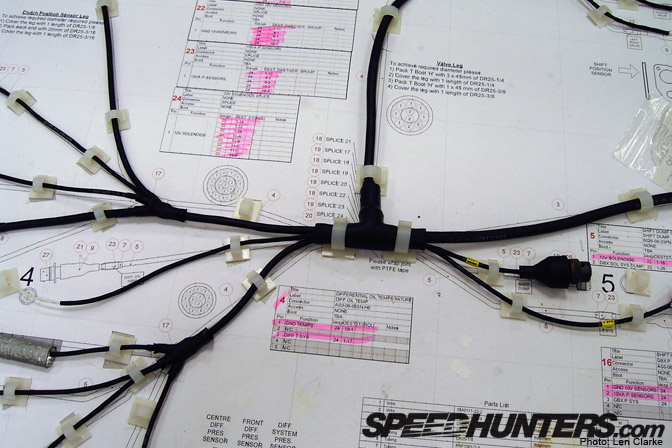 In closer detail. Every centimetre is accounted for and the process incredibly organised. Typical Prodrive, no margin of error.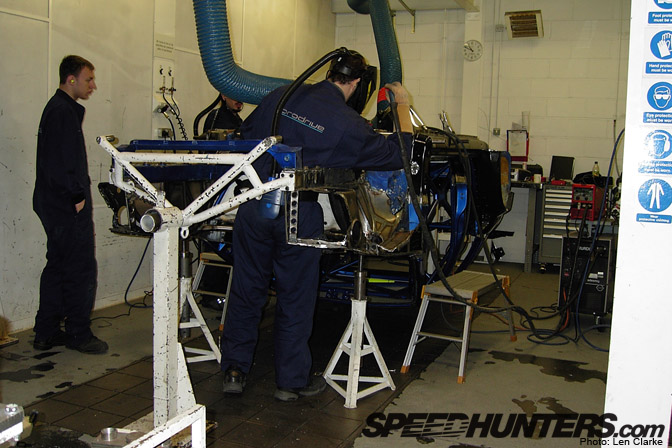 Here's a customer WR (World Rally) car on the rotisserie as it undergoes who-knows-what. Bet it was comprehensive, and probably not all that cheap!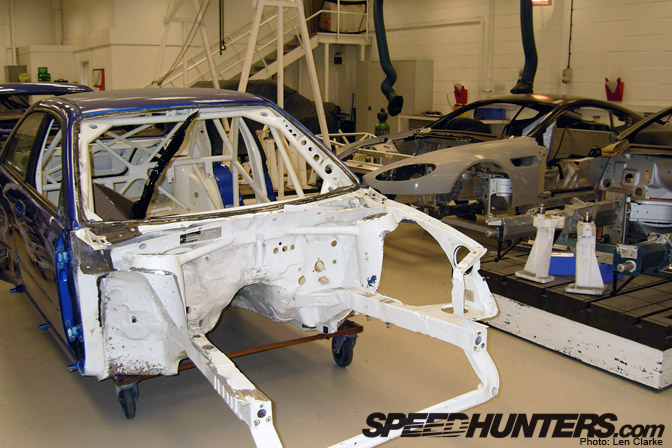 Here's another customer World Rally car, this one from Ireland. Looks like it's getting the full treatment.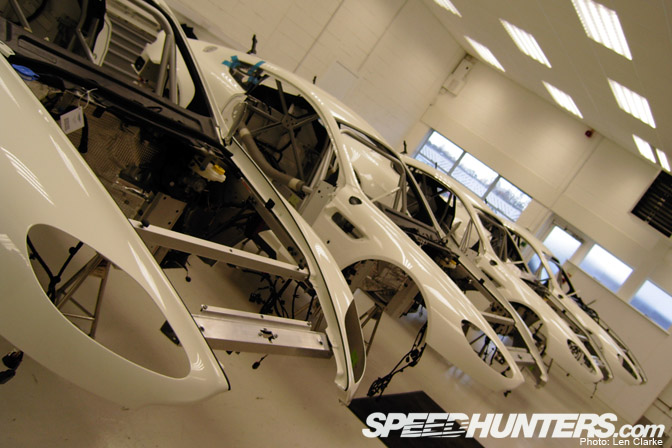 A quartet of Aston Martin Vantage N24 in initial build.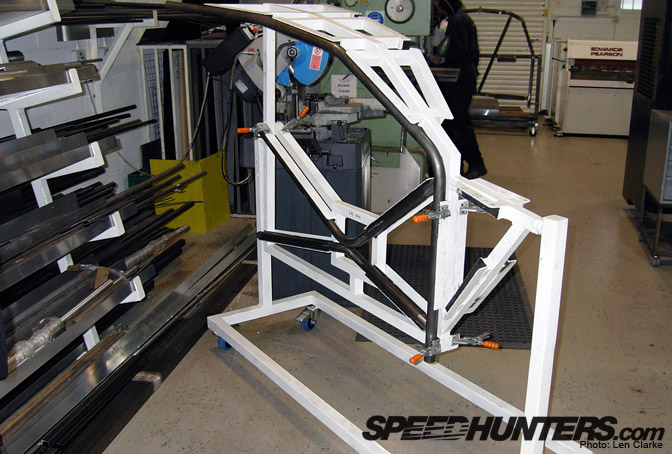 Here's a section of roll cage in the jig, ensuring a perfect fit every time – and no weak spots.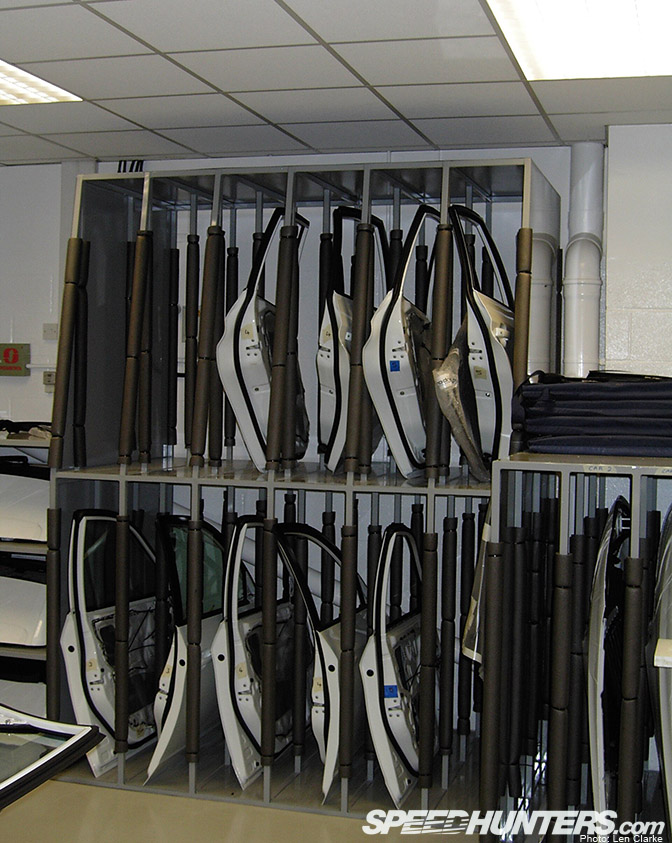 Group N Impreza doors awaiting their respective bodies.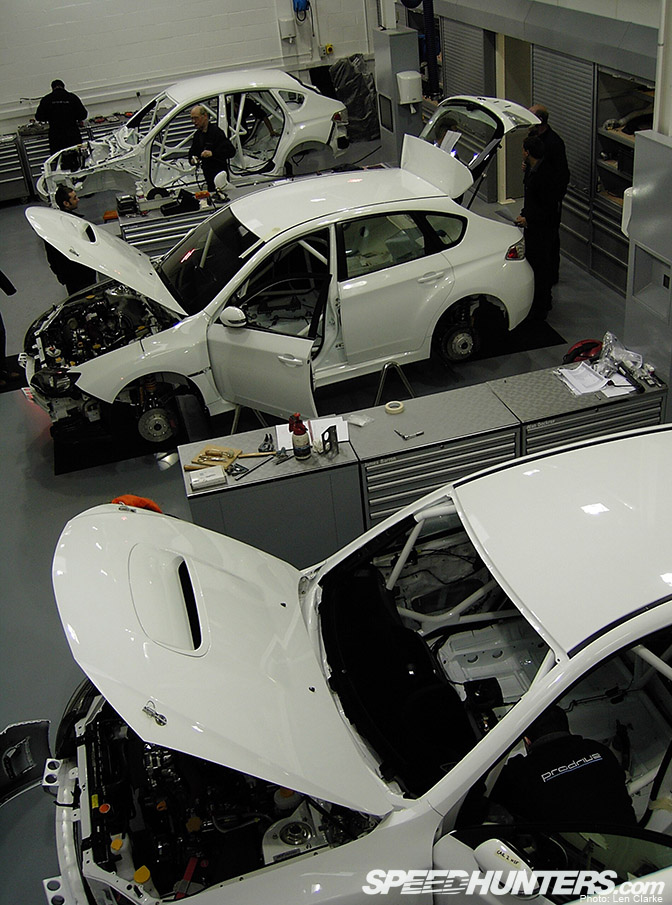 Looking down on the Group N workshop with three Imprezas being prepared for various customer teams.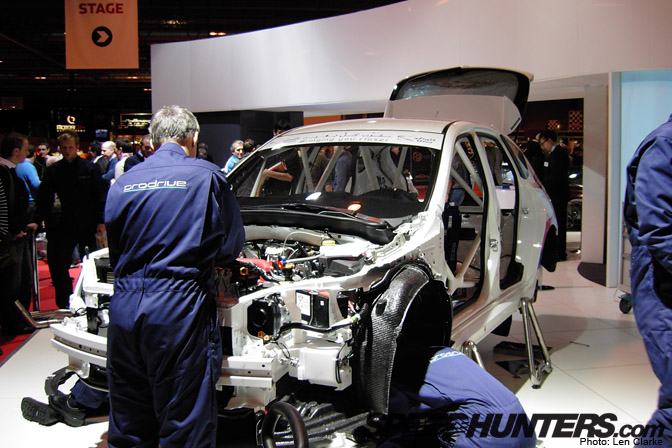 My visit was around the time of Autosport International, and here the guys completely stripped down and rebuilt a customer Group N Impreza (Nasser Al Attiyah's) in six hours. They repeated the feat all three days of the show. Quite incredible.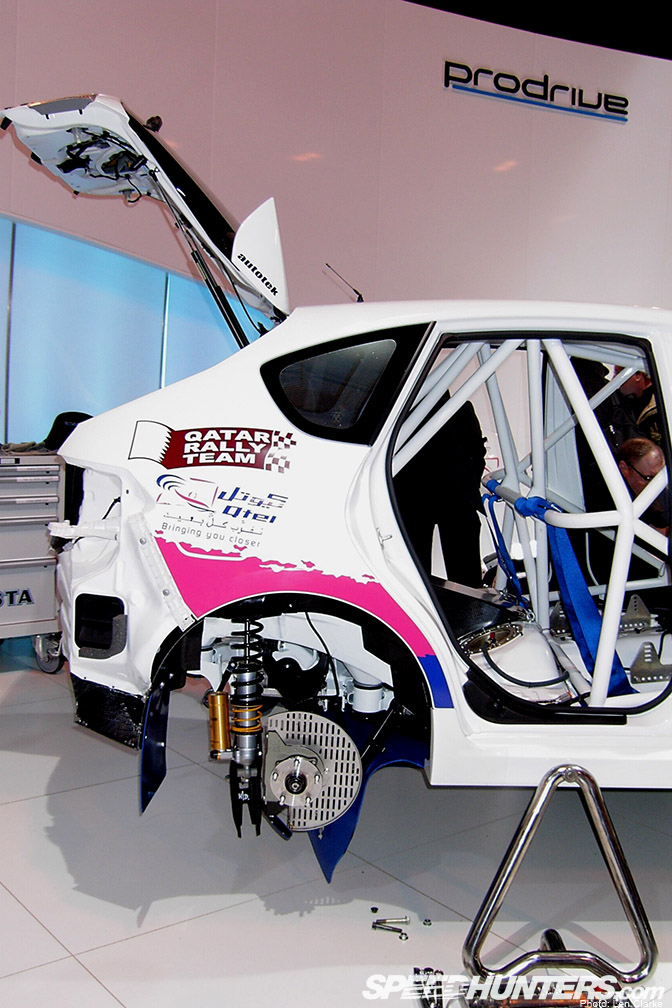 Here the rear suspension has just gone on – and everything is hospital-clean, exactly as it is back at base. I have immense respect for Prodrive (can't you tell!) and it's not just because of the success they've achieved, it's also because everything is done with clinical efficiency. Success isn't about luck, it's calculated – and that's the way it should be.
 – Len Clarke