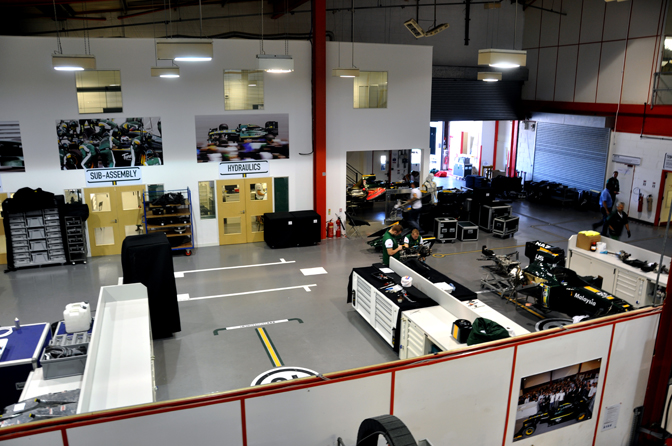 The Lotus name in Formula 1 is in the midst of some controversy at the moment, but last year guest blogger Cheryl Tay visited the Team Lotus (then Lotus Racing) factory in Hingham, Norfolk to gain a deeper insight into the world of F1 racing. The Team Lotus factory is a small outfit, spanning across 44,000 square feet with about 200 employees.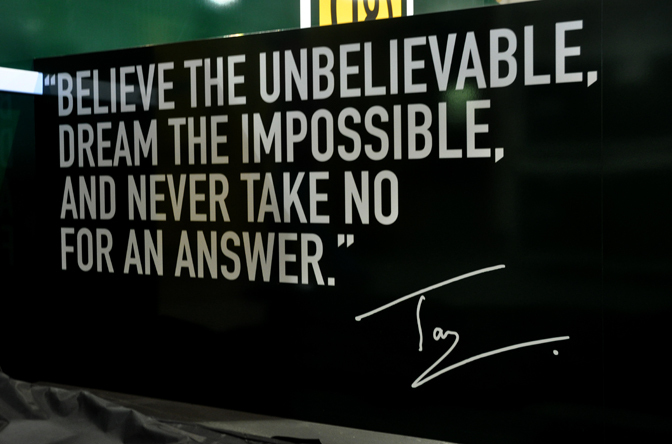 Team Principal Tony Fernandes words of wisdom are etched on a wall for constant motivation and encouragement. The Malaysian-owned team was seen as a bold move when it started racing in 2010, but Tony Fernandes advised me that they're in it for the long haul.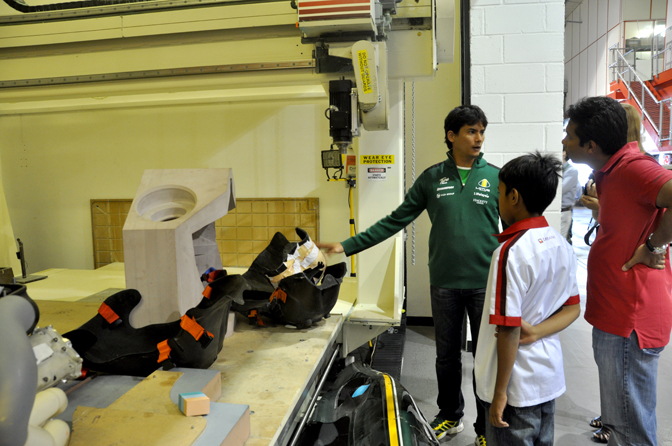 I was shown around Lotus Racing by their head of motorsports development for Asia, Alex Yoong, a former Formula 1 driver. Also joining us on the tour was Daim Hishammudin, a 12yr old AirAsia ASEAN development driver.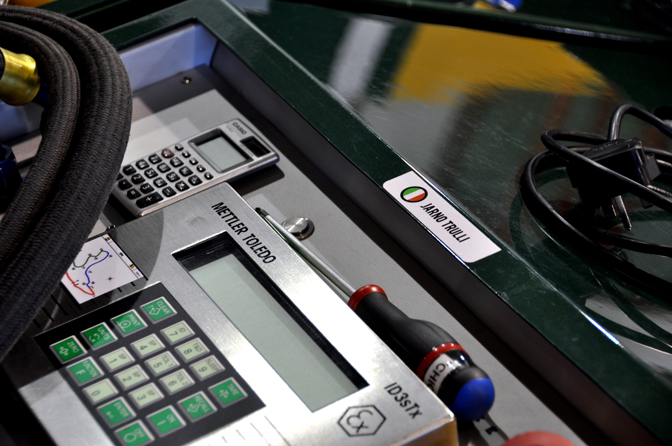 Somehow, seeing the drivers' cars being worked on is almost like meeting the drivers themselves!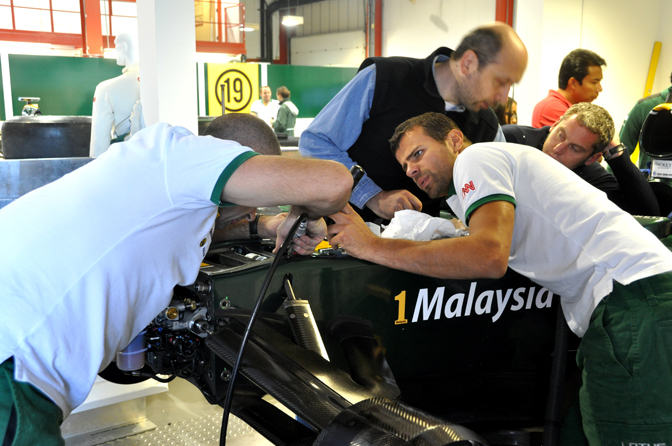 Although a small outfit, there is a strong sense of bonding in the air as everyone works together as a closely-knit team.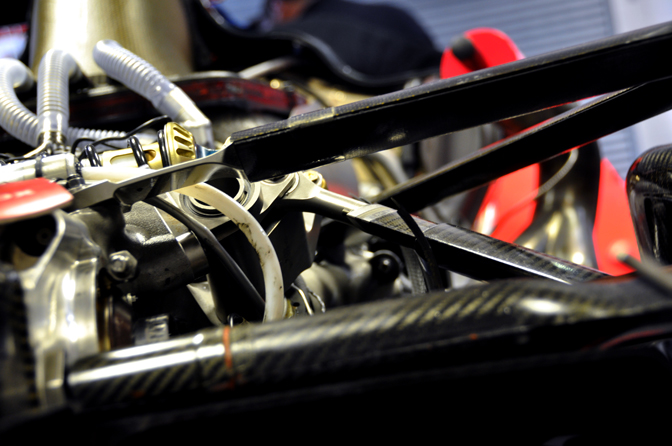 Look at how intricate modern Formula 1 cars are.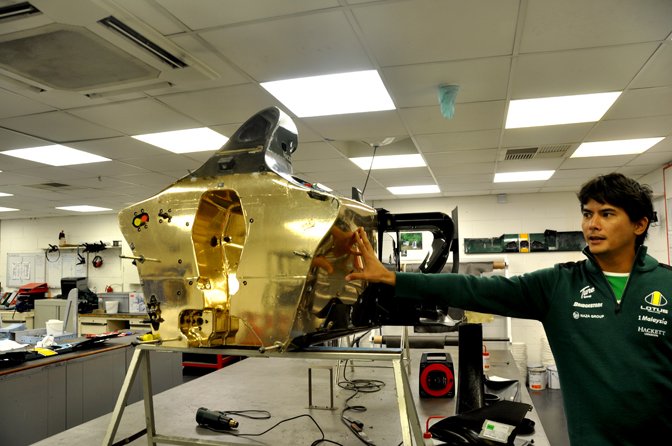 Here Alex is showing us the gold leaf that is applied to the back of the monocoque.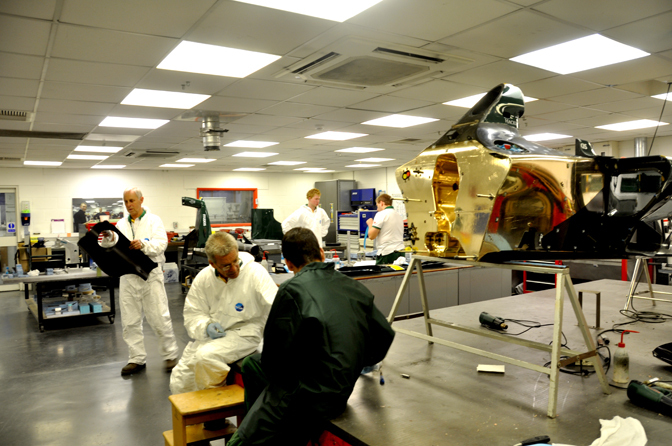 I was told that there are plans to expand the current facility and increase headcount to 240 staff, substantiating Tony's commitment to stay in the sport long-term.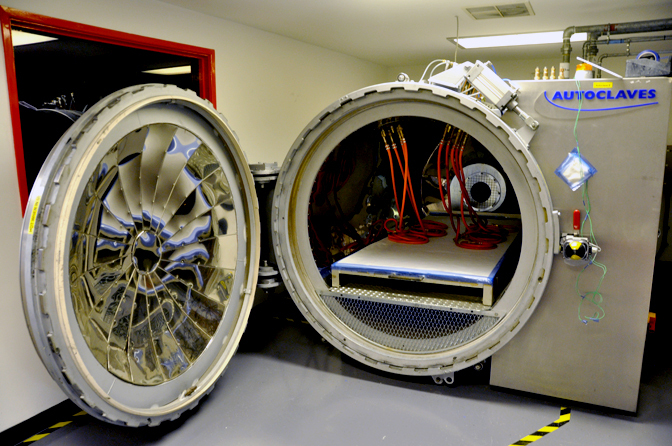 Just look at the size of that autoclave!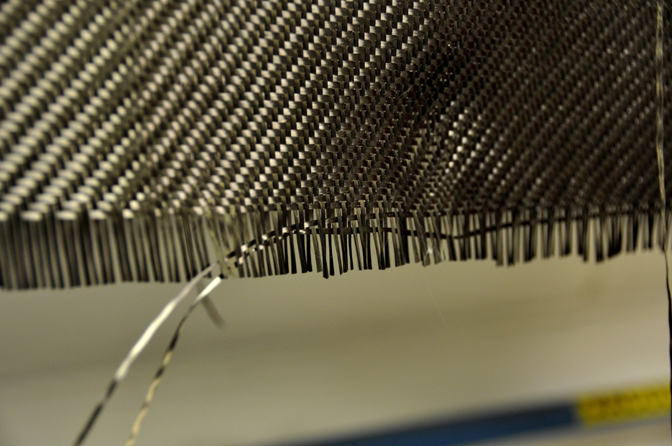 Carbon fibre anyone?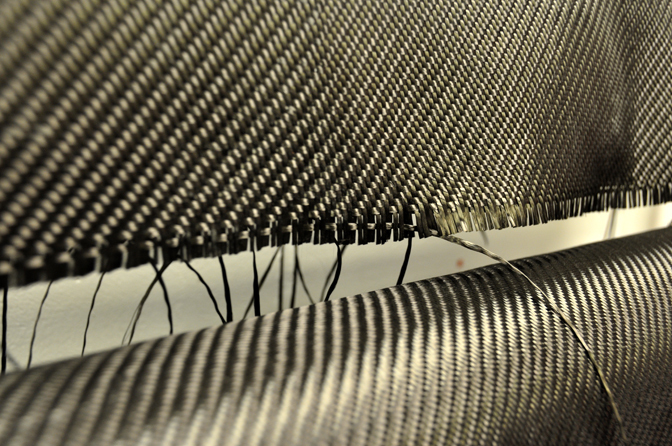 There were endless rolls of weave!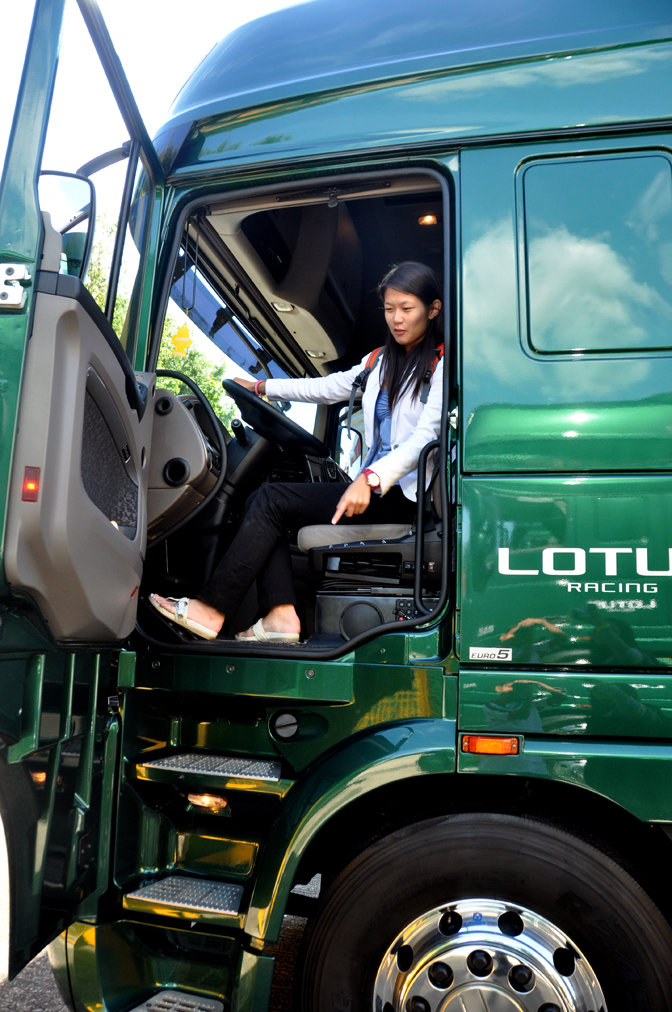 We headed outside where their huge logistics vans were and I almost couldn't climb into the cabin!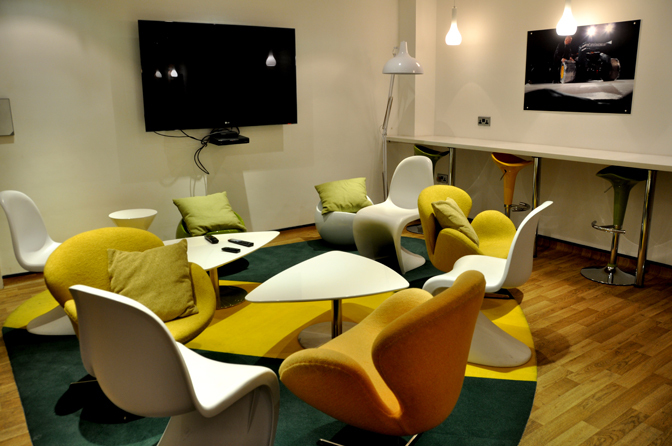 The team colours – green and yellow – were evident everywhere…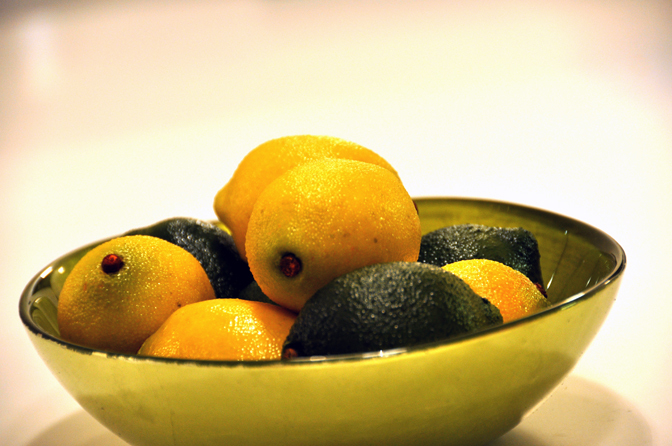 …Including the green and yellow fruits!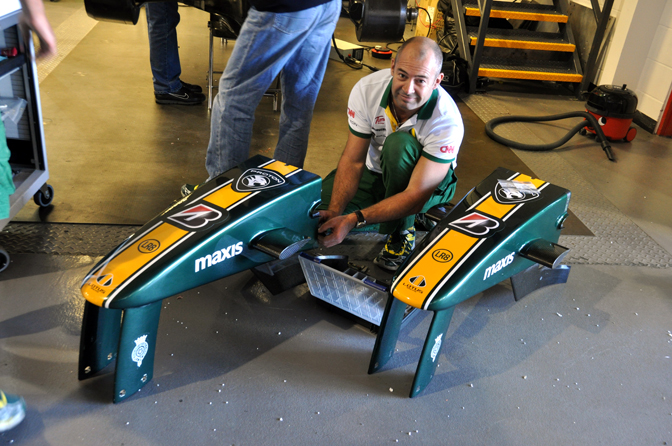 Before the racing drivers go before the five red lights, a lot of work is done behind the scenes to get the car onto the grid. Even the noses are hard work.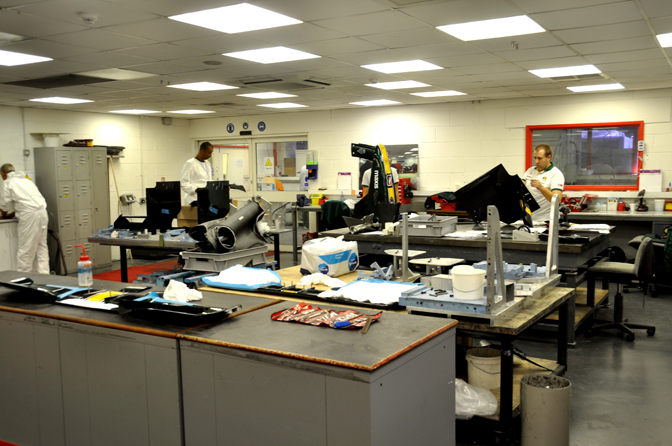 One of the great things about Team Lotus is that their factory isn't locked behind closed doors. In fact, you can book a tour of the factory (at specific times when they're not off racing) for just 80 GBP per person.
- Words and Photos by Cheryl Tay