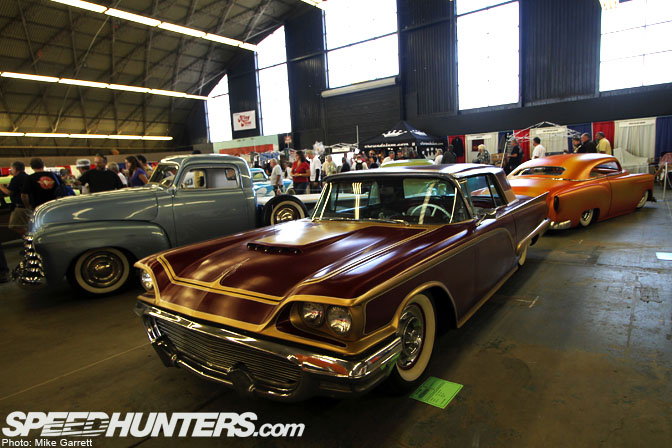 Can you believe that we're already a full month into 2011? Time flies when you're busy Speedhunting.
Since today is the final day of Behind the Scenes month. I thought I'd post a Behind the Scenes look of my trip on Friday to the 62nd Grand National Roadster Show at the Fairplex in Pomona.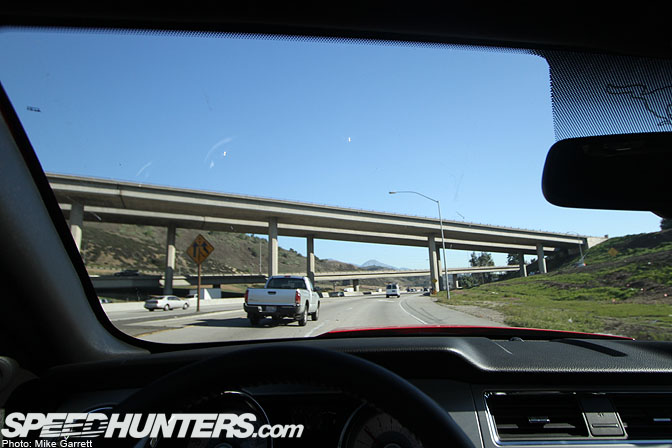 As with most Speedhunting trips in Southern California, this one started off with a ride on the freeway – about 50 miles from my place in Torrance out to Pomona. I timed this one perfectly, and was able to cruise up there without hitting any traffic.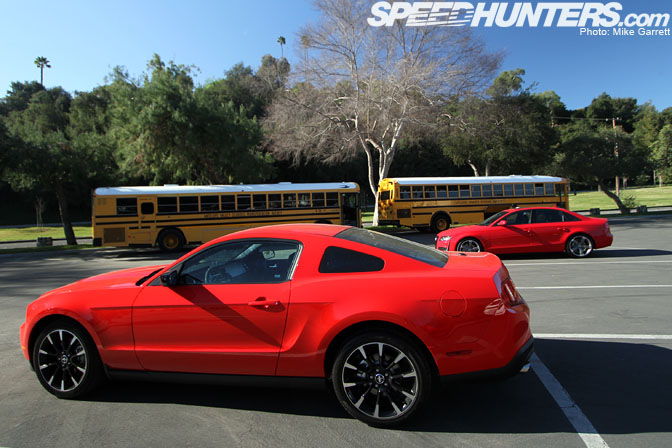 The trip also provided a nice opportunity to stretch the legs of the 305 horsepower V6 Mustang press car I was driving. Should I be ashamed that the new V6 makes more power than my '06 GT?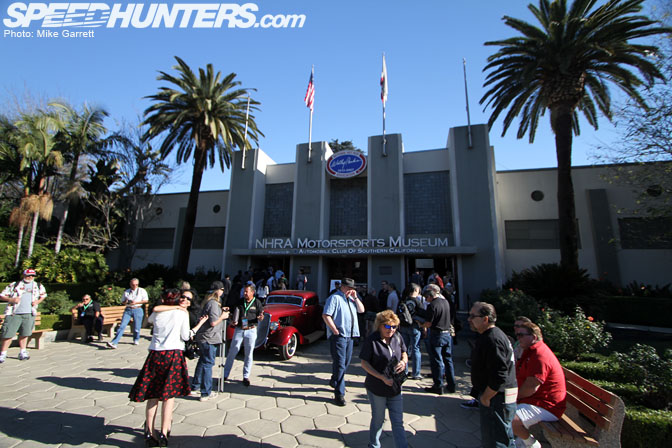 The first order of business was to stop at the NHRA Museum to pick up my media credential for the show.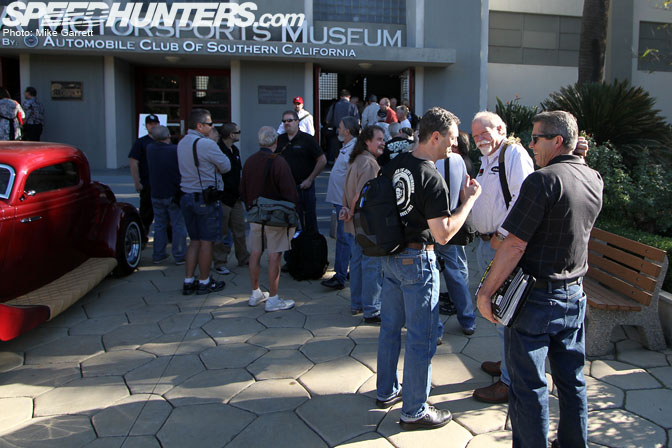 I hopped in line with fellow media folks from around the country and the globe. Sometimes I forget just how big these events are.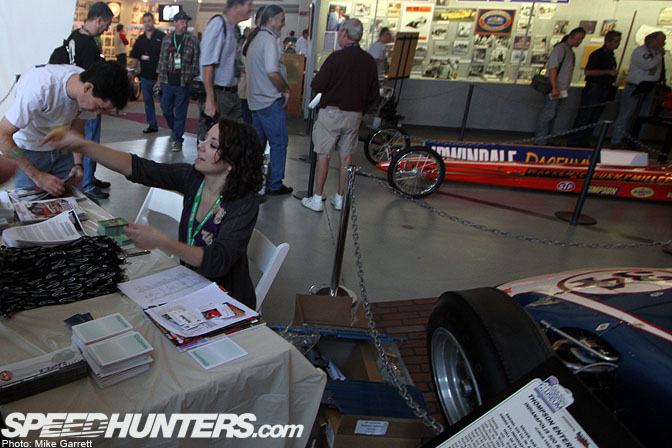 After a short wait, I made my way to the check-in desk. Exciting stuff isn't it?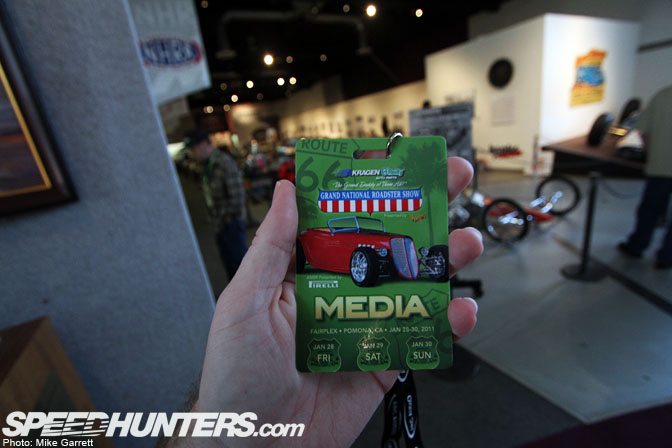 After checking in and dropping off a few business cards, I had my credential in hand.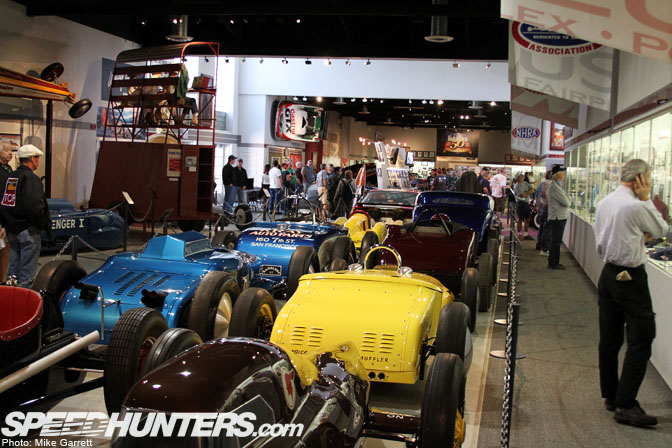 Since the show wasn't open yet, I killed some time looking around the NHRA Musuem. If you've never been, I highly recommend checking it out.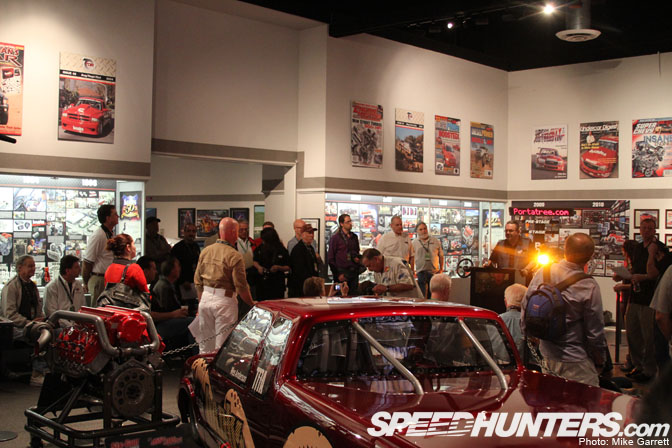 The official GNRS festivities kicked off with a press conference where the event organizers went over some of the highlights of this year's show.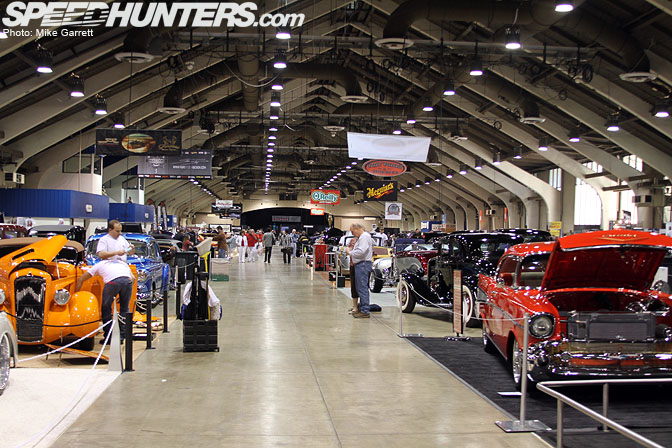 Then it was finally time to enter the show itself. Media was allowed to come in about one hour before the gates were opened to the public.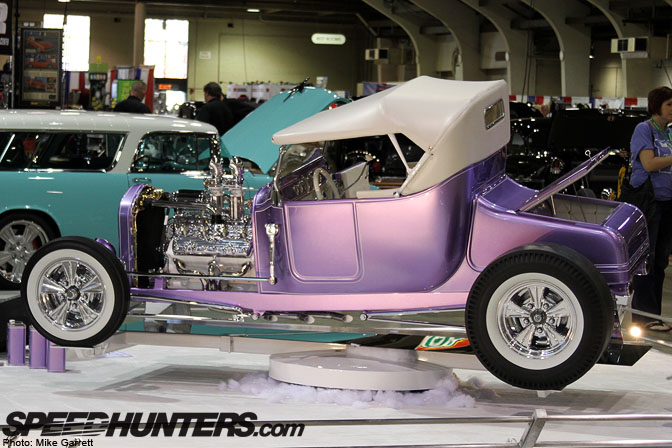 If you've ever tried to shoot photos at a crowded event, you know it can be a game as you wait for a break in people to get your shot. It was nice to have a little time before the halls were filled with spectators.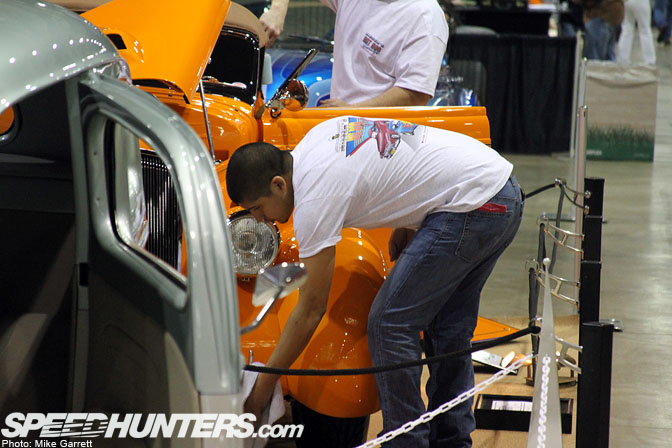 Most of the owners and builders were still busy doing last minute detailing before the gates opened.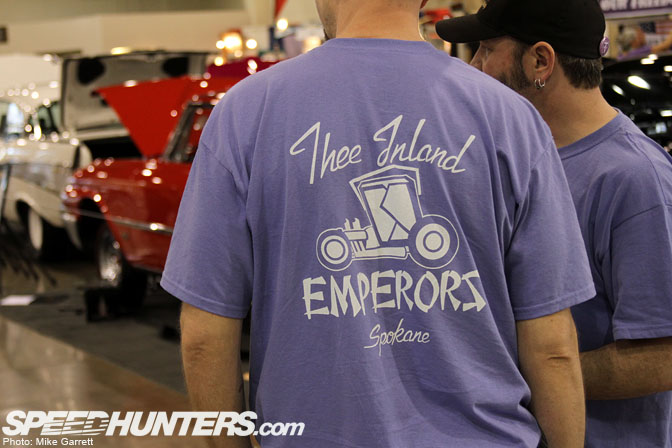 It's always cool to see people representing their hometowns. These fellows came down to LA from the Pacific Northwest. I also spotted hot rod and custom guys from the UK, Australia, and Japan.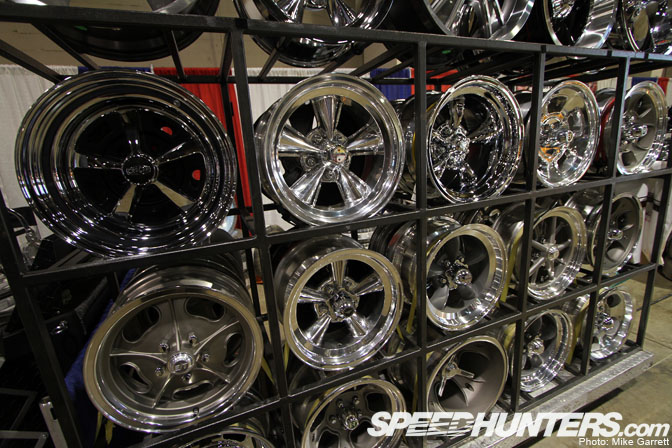 One thing the amazes me about the GNRS is the amount of vendors that come out. It's almost a separate event in itself.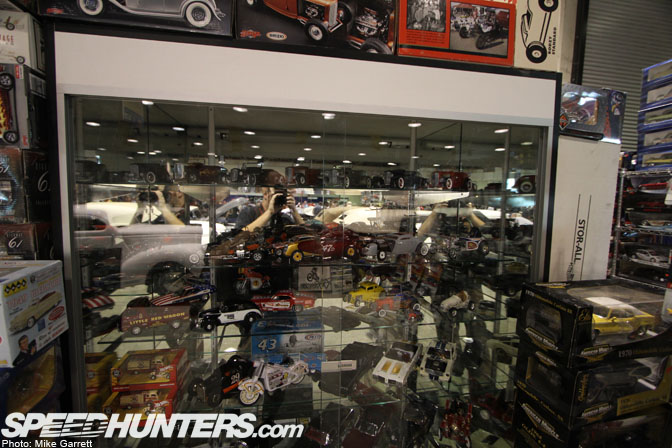 You'll find everything from die cast cars…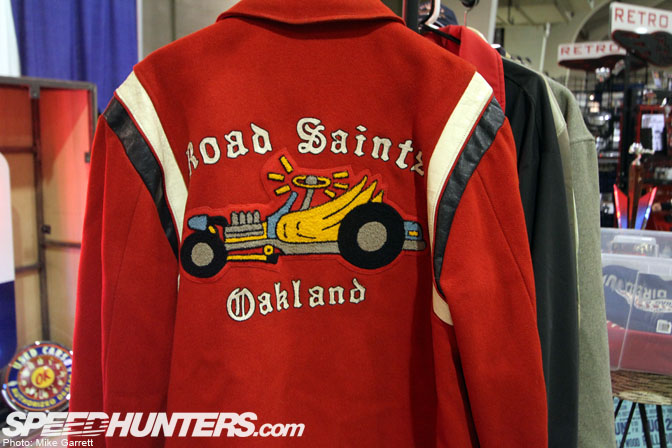 …to vintage clothing.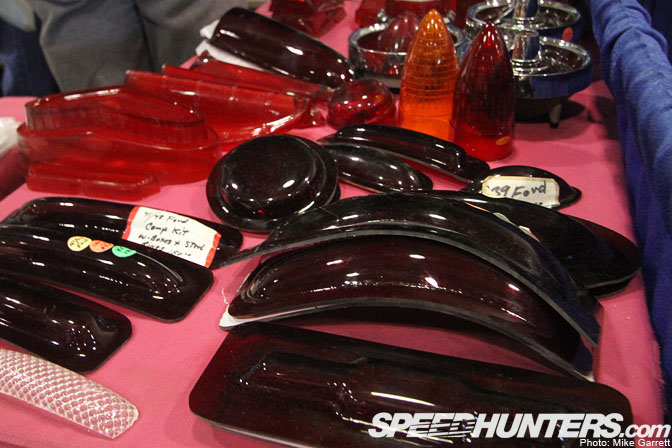 A few people were even selling original and reproduction auto parts.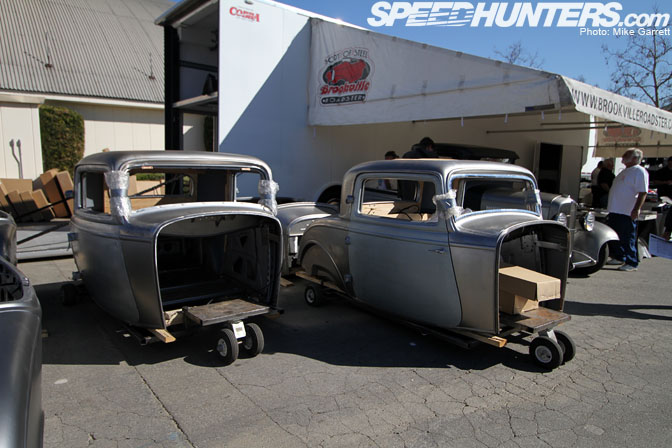 Or better yet, Brookeville '32 Ford reproduction steel bodies.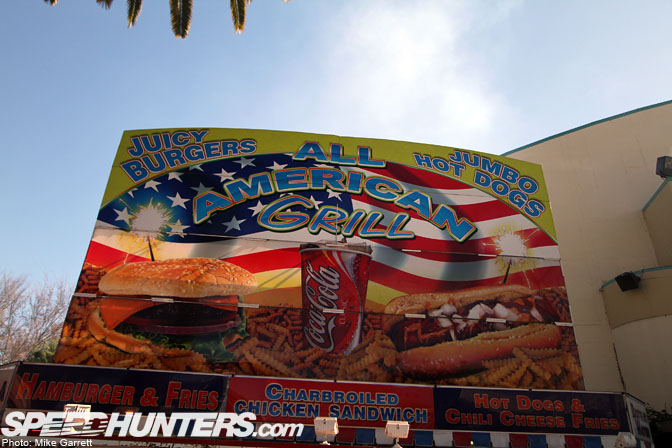 After a few hours of walking around, I had worked up quite an appetite. Now, what sort of nutritious delight to feast on?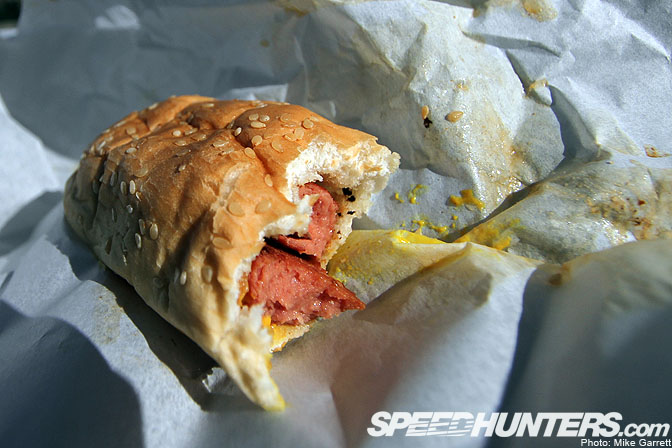 Eventually, I decided to go with the classic hot dog with mustard. To the tell the truth I was so hungry I forgot to snap a photo beforehand, so here's a shot of a mostly eaten hot dog for you. Was it good? Yes. Was it worth the ridiculously high fairground prices? Not so much.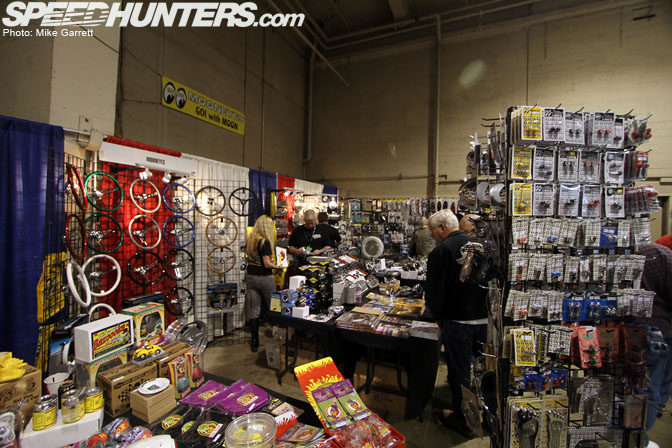 Back inside the show halls, it looked the Mooneyes booth was drawing a good crowd.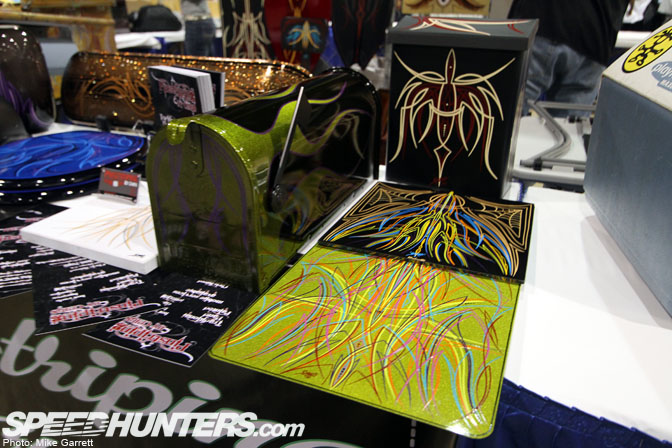 A hot rod show would not be complete without a pinstriper's exhibition.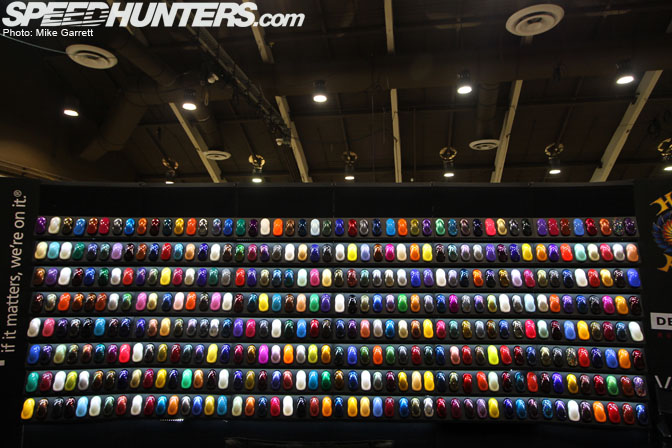 The House of Kolor display is always something to see.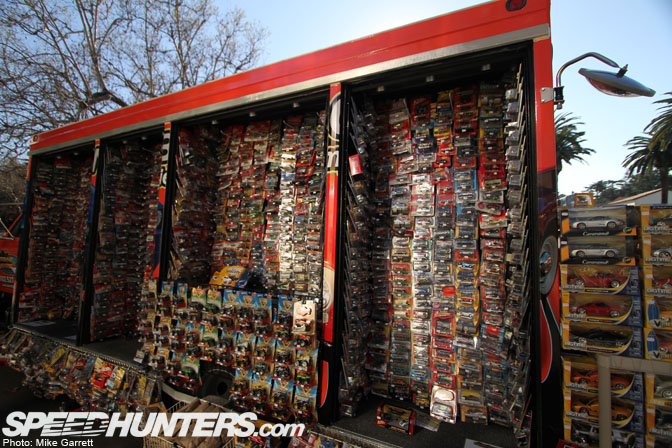 More die casts for sale. The cool thing about these is that they were separated by make and model, making it easy to find scale versions of your machine of choice.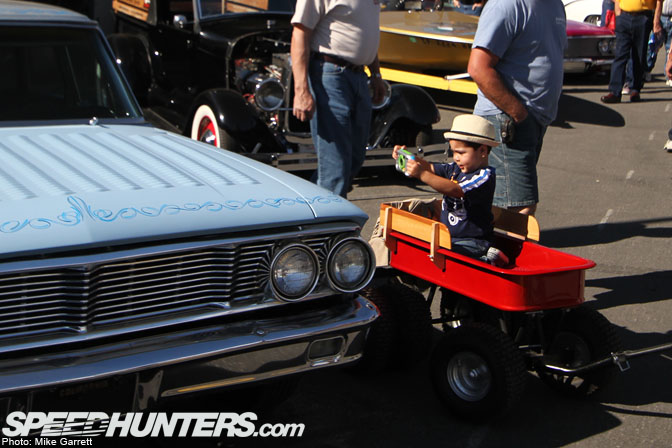 It looks we have a future Speedhunter here. He's got a cool wagon, proper photo gear, and even an art hat.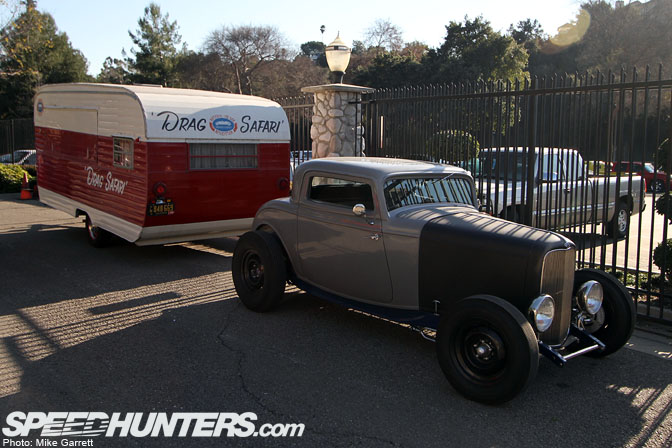 After hitting all the buildings in the Fairplex and my legs feeling the pain of a full day of walking. it was just about a time to call it a day.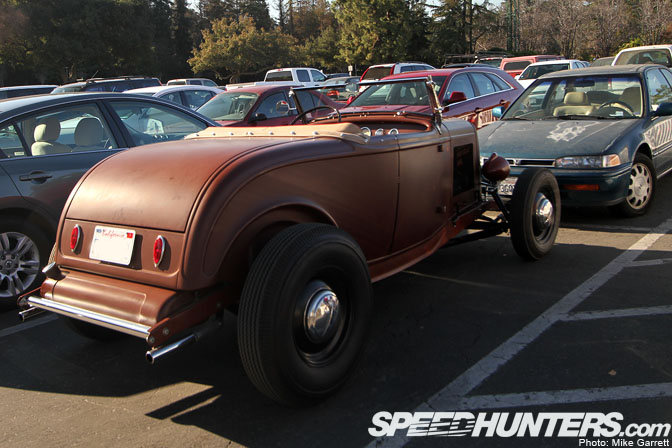 Not before spotting this bitchin' roadster in the parking lot though.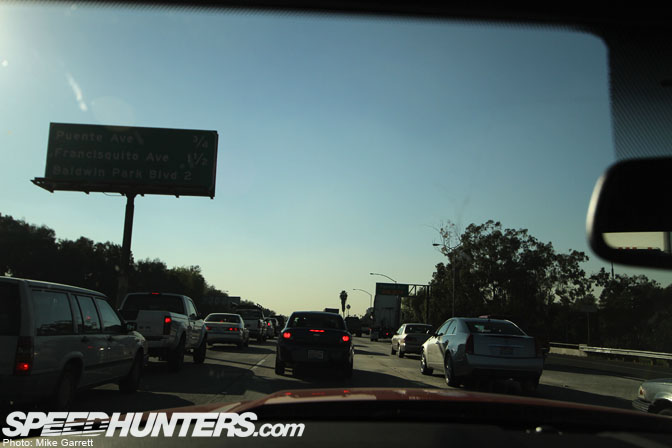 And the perfect end to the day. Sitting in rush hour traffic on the 10 Freeway with the air conditioning on.
Just another day in the life of a California Speedhunter.
Back soon with a look at the real draw of the Grand National Roadster Show – the cars.
-Mike Garrett