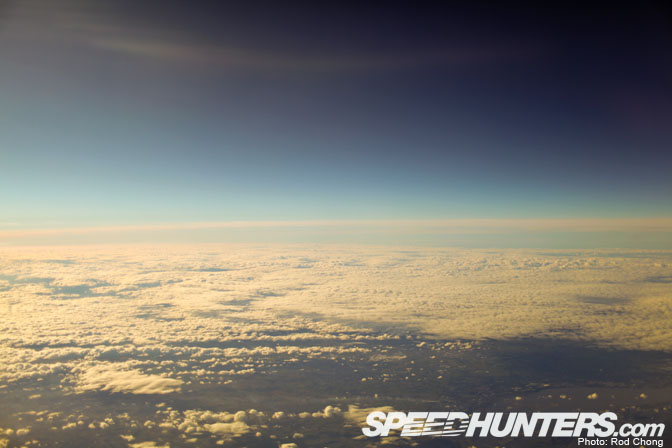 As we have a light theme of BEHIND THE SCENES  this month on Speedhunters, I thought it would be cool just to give you lot a quick update on our travels. I'm currently sitting in the South Lounge at Terminal 5 Heathrow airport, waiting for my flight for Dubai UAE. A group of us are converging on this amazing city to shoot film and video at the 2011 running of the Dubai 24hours.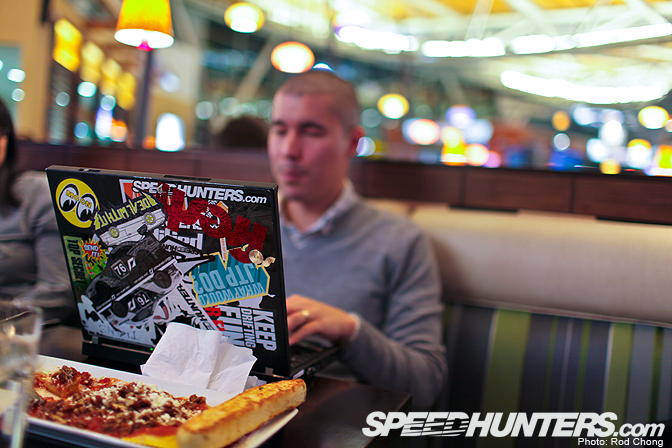 This is a typical view of the life of a Speedhunter; laptop out, working away to keep Speedhunters.com's insatiable hunger for stories temporarily satisfied. This shot was taken in Vancouver 10 hours ago or so we we waited to board our BA flight to London.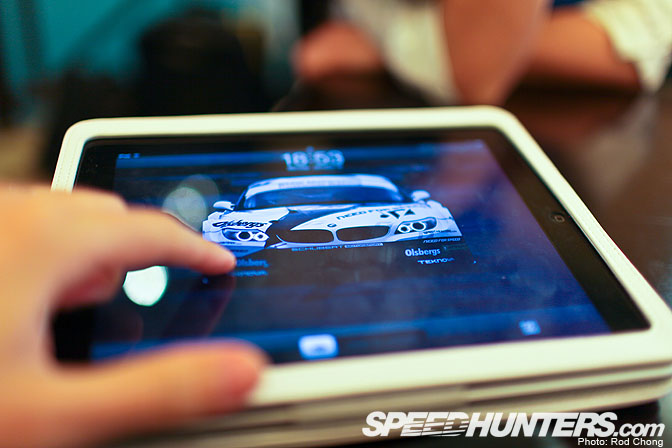 I tend to respond to the demands of travel by having as many gadgets around me as possible.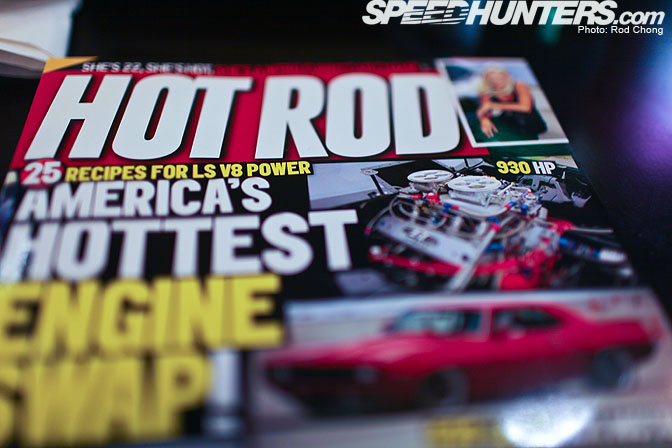 Magazines also help to pass the time. I picked up the latest Hot Rod mag for a quiet read.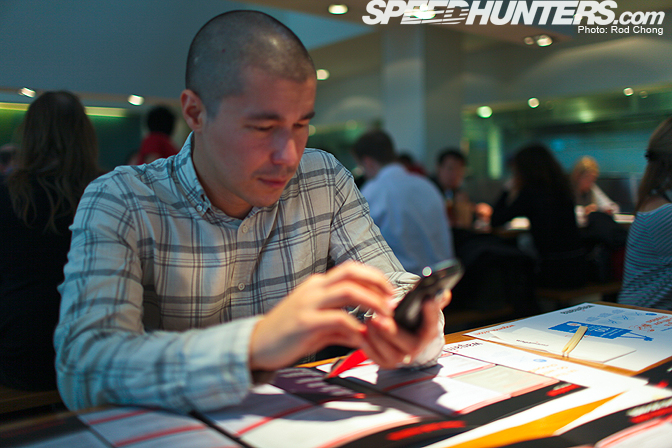 Three movies and zero sleep later we found ourselves at Wagamama in Terminal 5.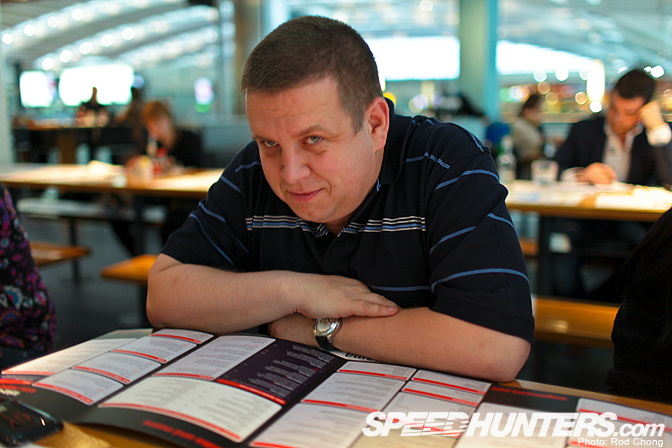 I'm not sure Andy Blackmore is very amused by this Behind the Scenes theme… but he is quite excited to see the Team NFS BMWs in the flesh tomorrow… and meeting fellow Speedhunter, Jonathan Moore is likely going to be a bit of fun too.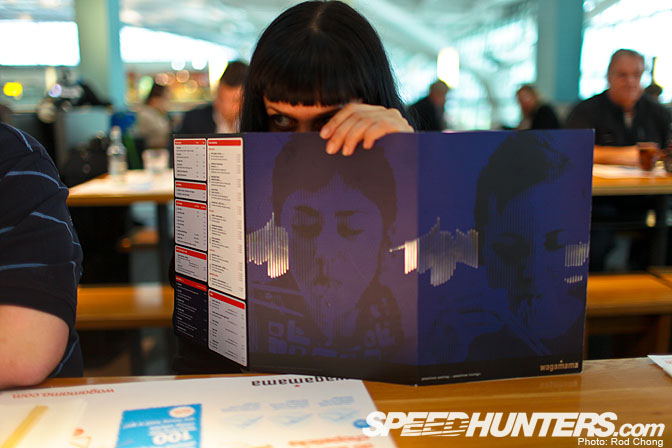 Our Team NFS Drift Team manager Melinda prefers to keep a mysterious feeling about her LOL.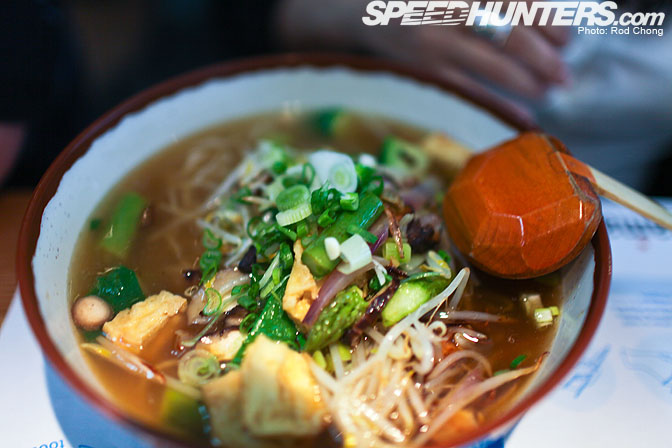 Mmmm the joys of Wagamama…. Anyway I'm going to end what must be a record for low automotive content in a Speedhunters post. We will be off again to Dubai in a few hours and I'm going to use this opportunity to take a nap! Back soon with an update.
Back soon!
:R