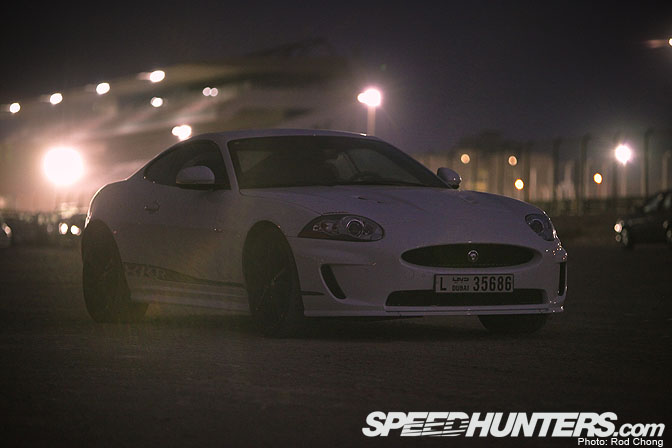 Wow looks like we have some great behind the scenes stories coming out of Japan now… did you enjoy reading Linhbergh's adventures? I quite enjoyed that! And Dino's report from the set up day at Tokyo Auto Salon is looking great.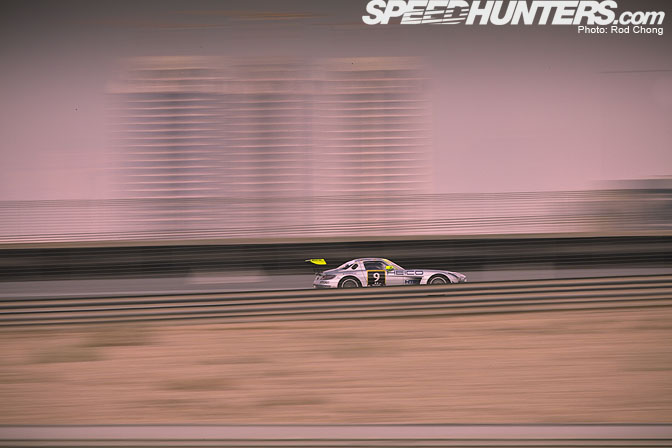 I'm also quite excited to see what Paddy and Ross come up with from the Autosport show in Birmingham too… As for me, let me quickly take you through my day here in Dubai, UAE.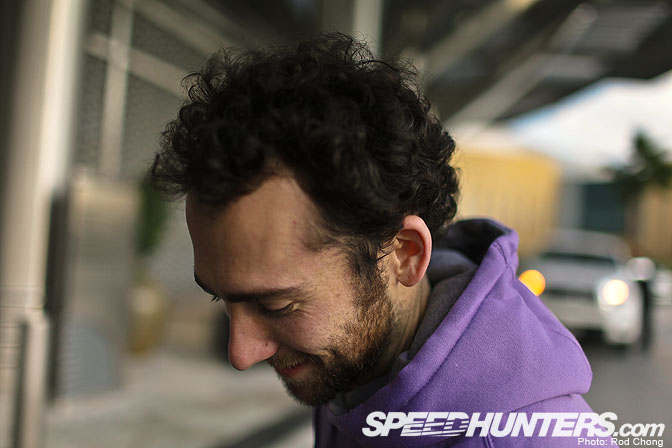 I'll start at the beginning of the day. Will Roegge has now joined us…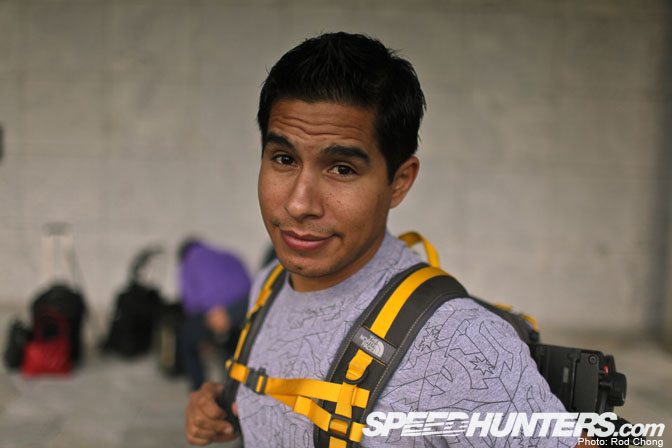 And has brought along fellow American DC Chavez to help with our new Dubai film projects.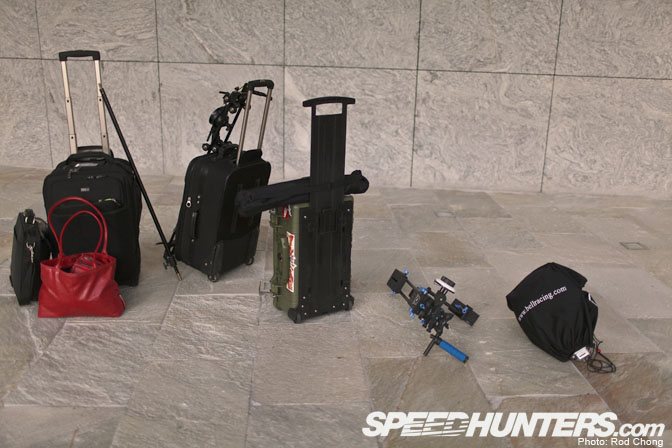 You know I don't miss video making at all now… just look at all of the gear these guys have to carry!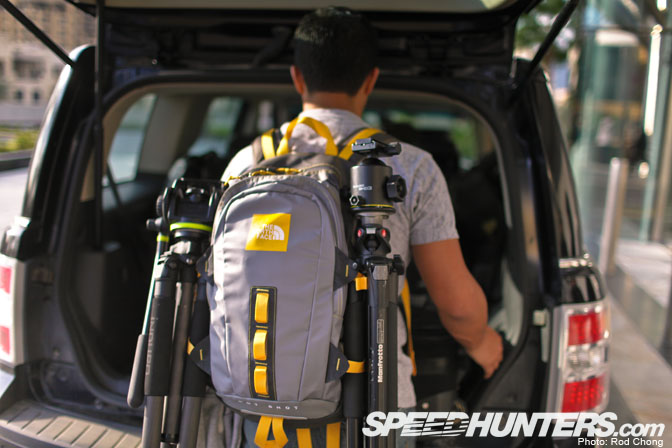 We decided that our Ford Flex would be better suited to lug all the camera gear around and proceeded to load it up.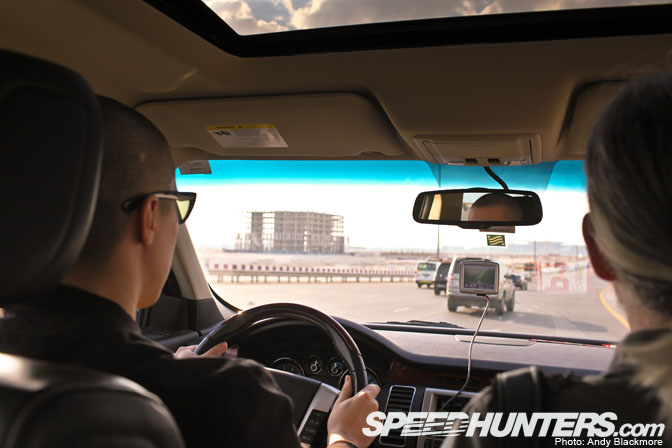 Then Jonathan, Andy and I set off for the race track… It seems best if you ignore your Sat Nav in order to get around in Dubai. There is so much construction that it just doesn't seem to know where it's going.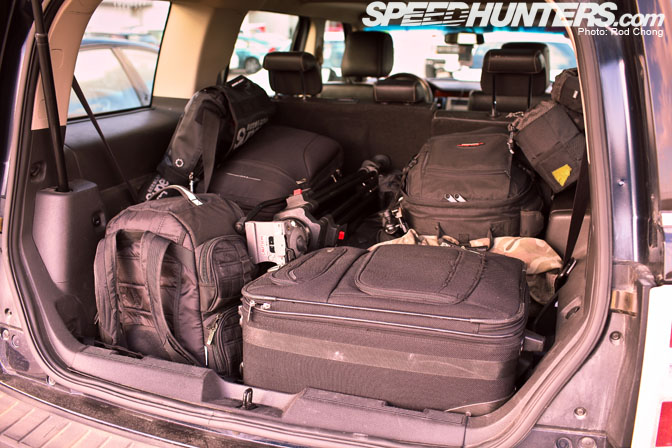 This was the scene in the back of the Flex hahaha… All camera equipment!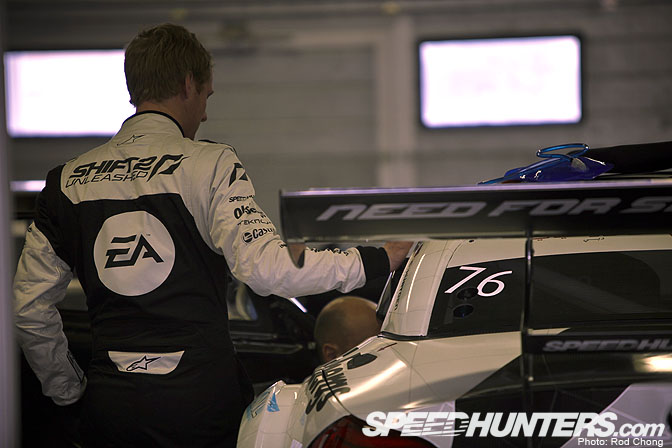 We decided to drop in on the Team Need for Speed garage to see what was going on. We found the drivers working to figure out seating positions. Have a rather large range of heights so some negotiation was necessary to ensure everyone's comfortable.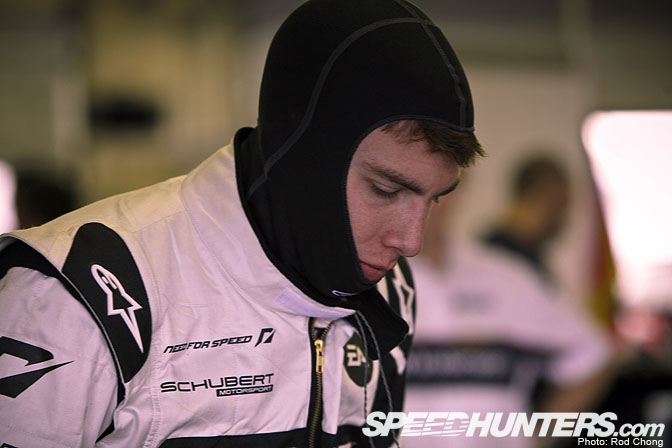 Then it was time to suit up to practice driver changes.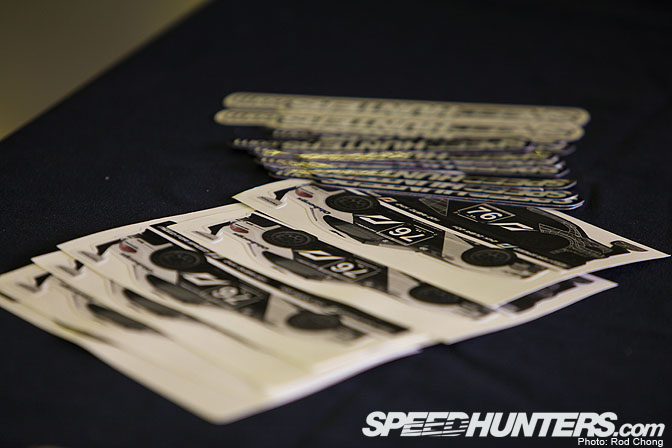 We also got our stickers ready as free hand outs during the race.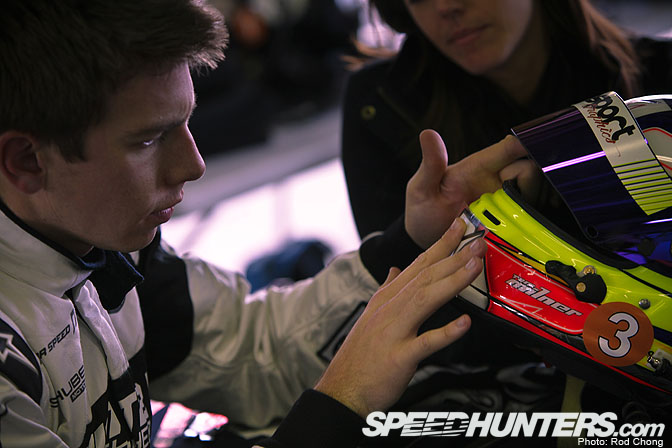 Tommy decided to add a Need for Speed sticker to his helmet…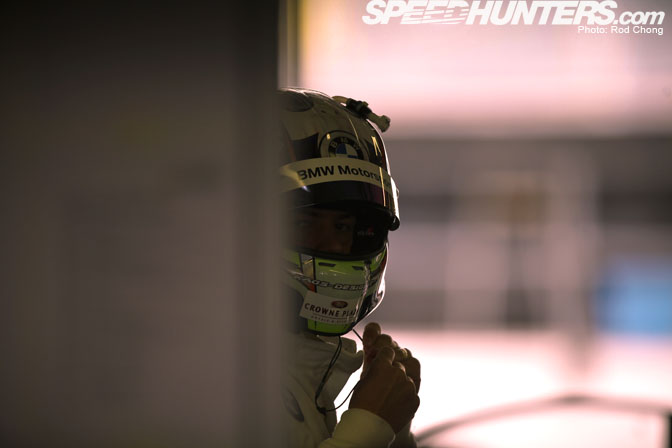 He's is doing very well with the car and has been right up to speed. Augusto Farfus is also right in there too. I'm quite pleased with this photo of him BTW.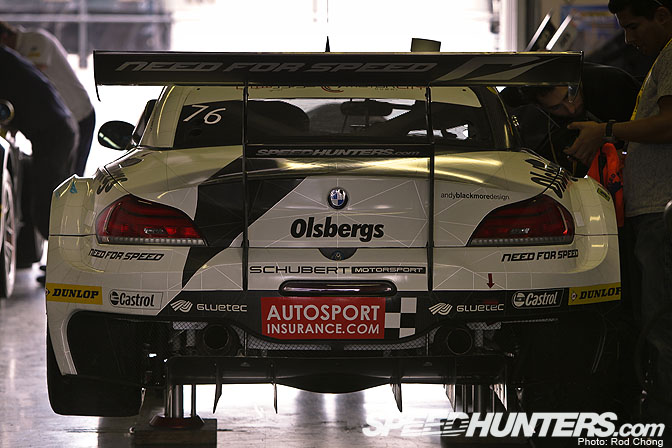 Check out our new polygon wireframe look on the car.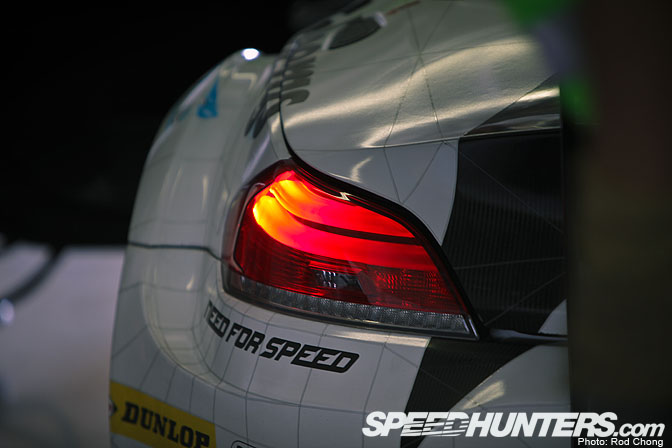 Looks cool! The idea was to make the car look like a video game model.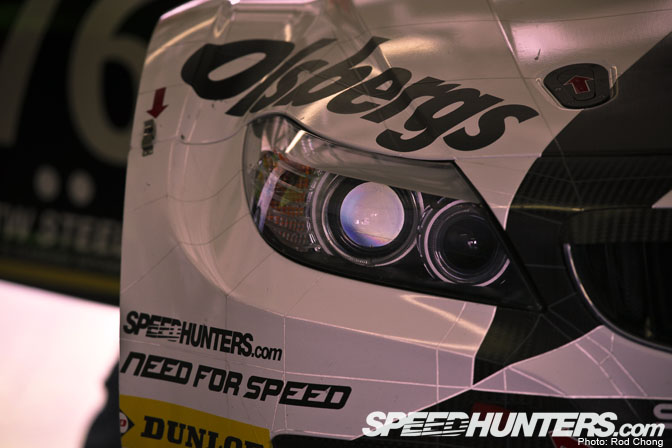 Check out the strange glowing headlight. It looks like an owl.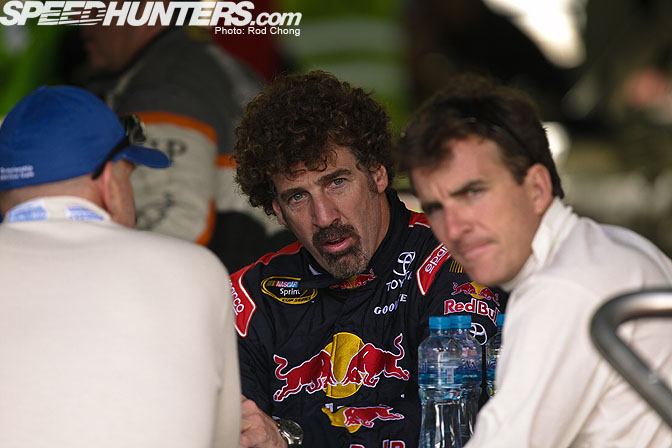 Boris Said and friends…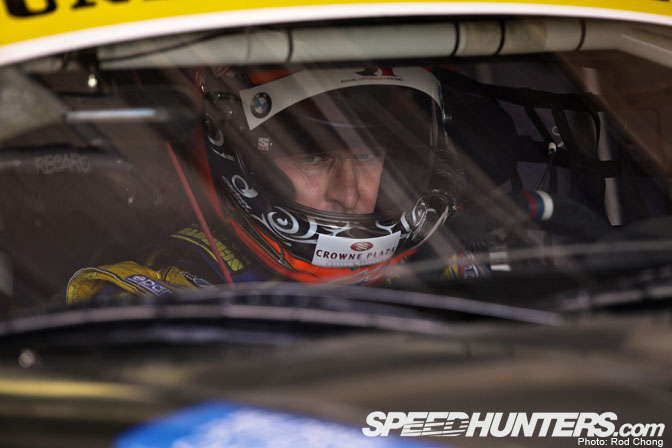 I like this shot of Bill Auberlan as he leaves the garage for the first practice session.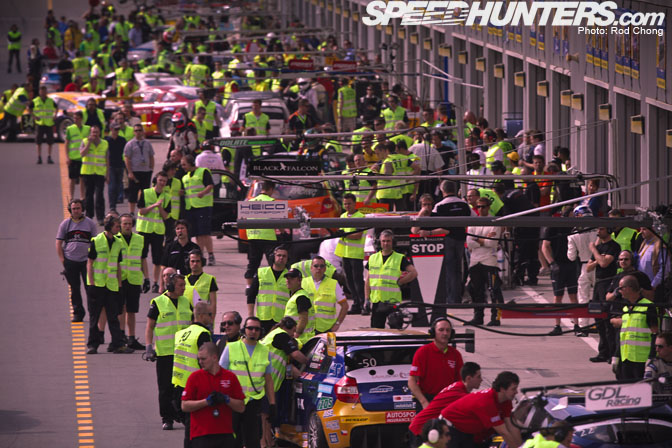 I then decided to shoot a bit from the bridge that crosses the pitlane. I lucked out, as the session was red flagged and ALL the cars dove into the pits. I was able to capture the ensuring chaos as an entire field of 50 cars simultaneously left the track.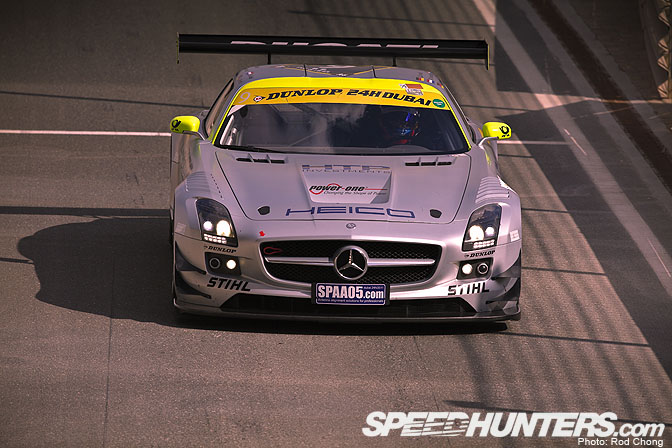 From my elevated vantage point, I was able to nab a few more shots of the AMG Mercedes SLS GT3 as it entered the pit lane.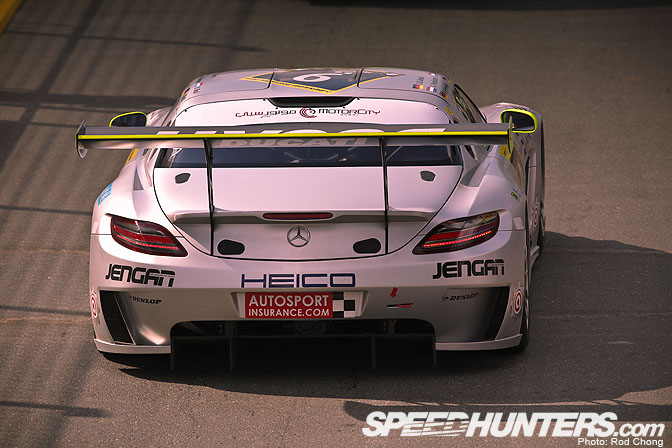 What an amazing car… if only you could hear what this sexy beast sounds like.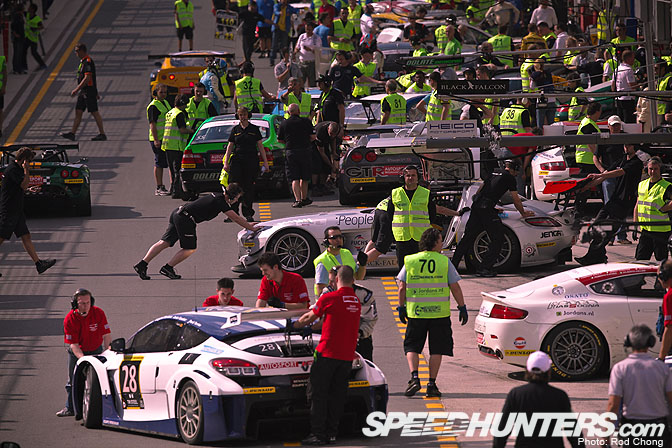 I literally can't take my eyes off it.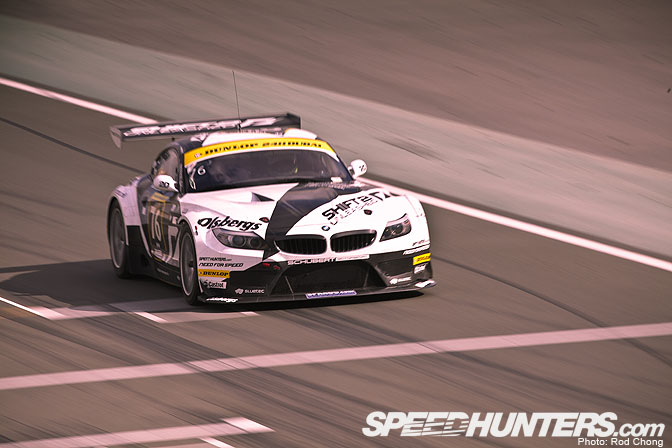 Soon the session resumed.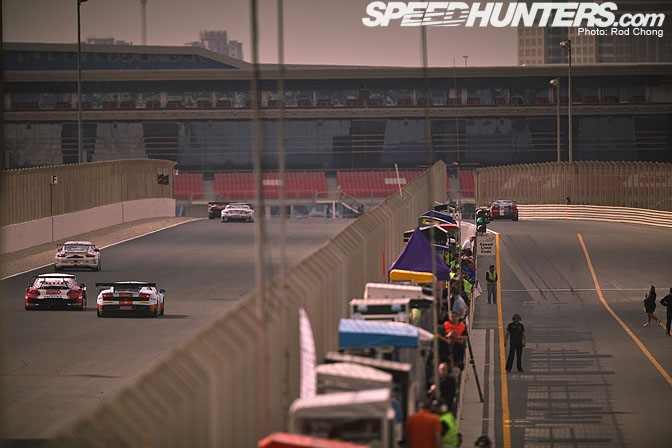 And the cars continued to pound around the circuit.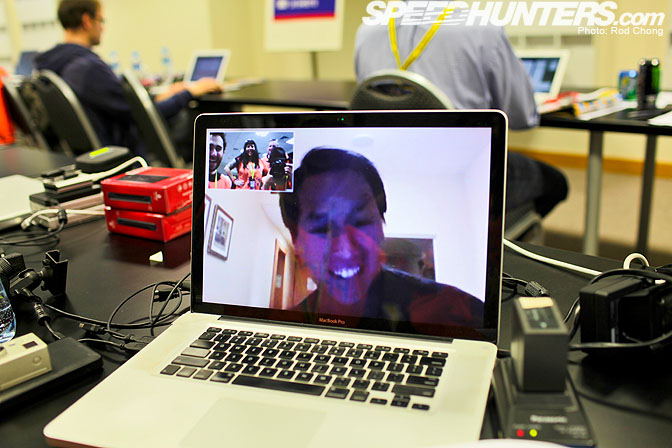 Returning to the press room, Will was chatting with Linhbergh on Skype who as you know is in Tokyo for TAS.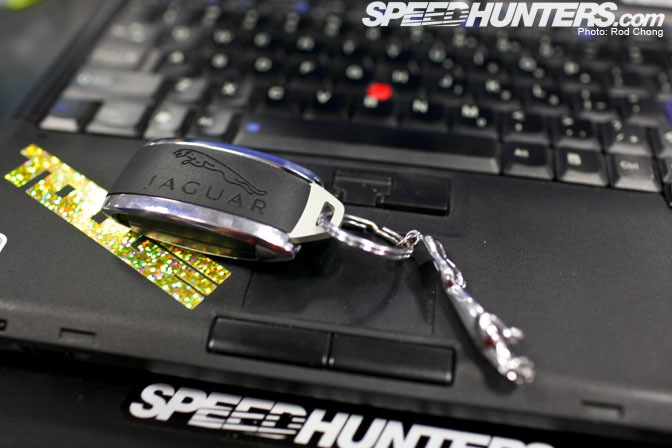 It was then that the day started to get REALLY interesting… as my friends at Crank and Piston dropped off a Jaguar XKR press car for me to test.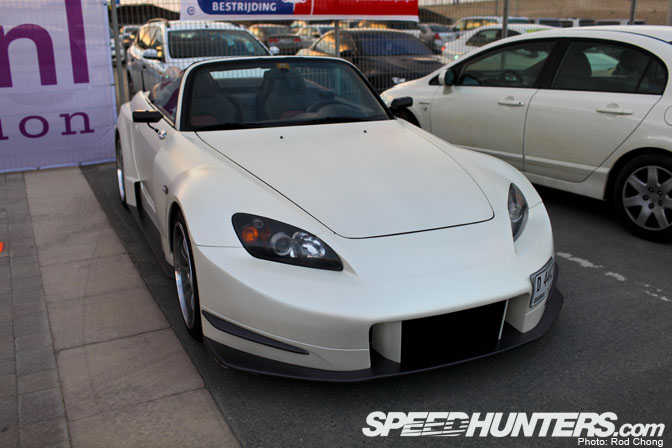 On my way to find the Jag I noticed this Amuse outfitted S2000. It looks great in flat white.. I wonder what is under the hood!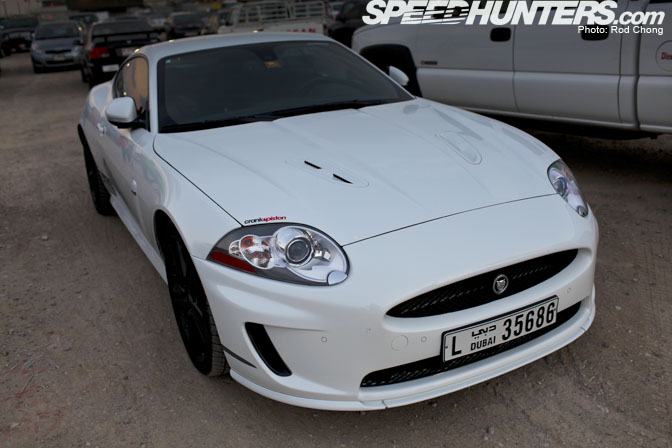 And here is my new Dubai ride in all of its 510hp supercharged glory.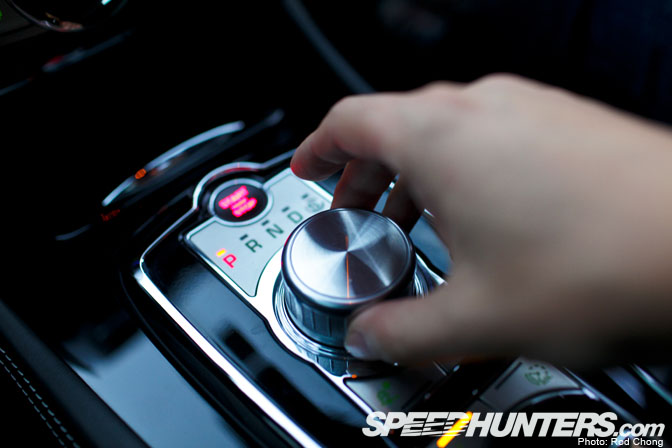 It's always a bit strange to get into a new car, especially a high end model…. there are normally a lot of gadgets to get used to like this Drive Selector knob… it literally feels like a stereo knob… interesting.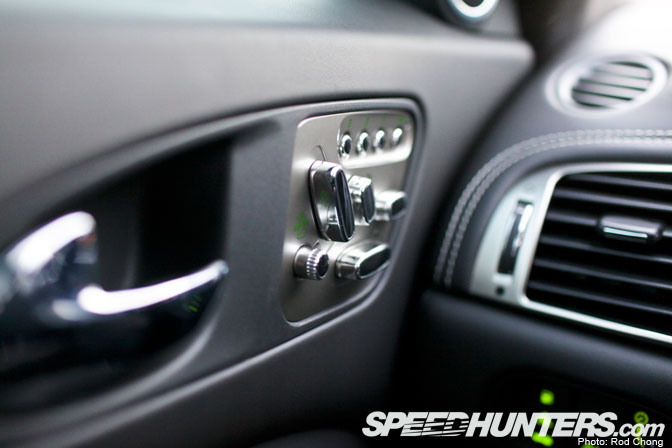 It look me a few moments to figure out how to adjust the seat…. and with this done I just had to take the Jag for a little spin.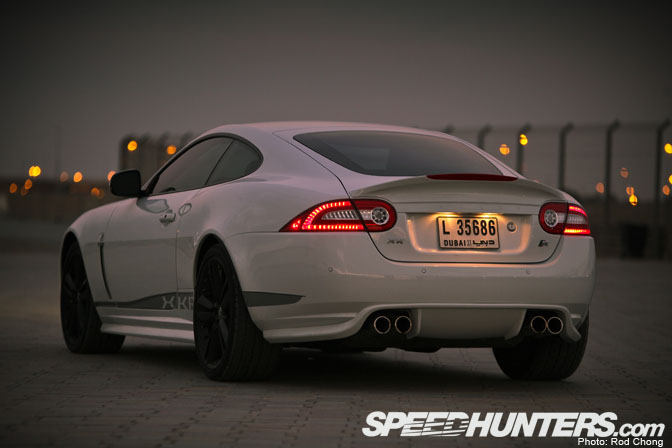 The XKR is an interesting car to shoot. It's sleek and sensual, so many of my initial oblique camera angles were not working. It look a few moments to figure out the best angle/lens selection.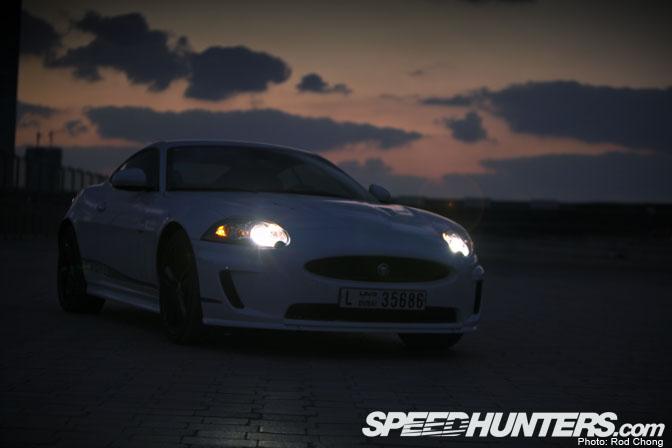 We were fast running out of light which added to the visual effect of the photos.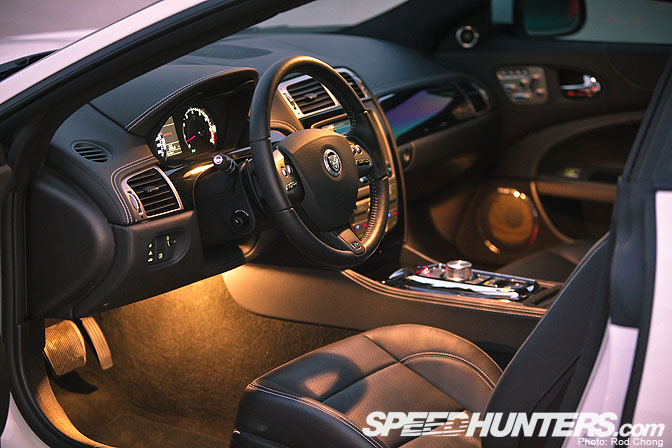 Mmmm… soon I will be driving you again!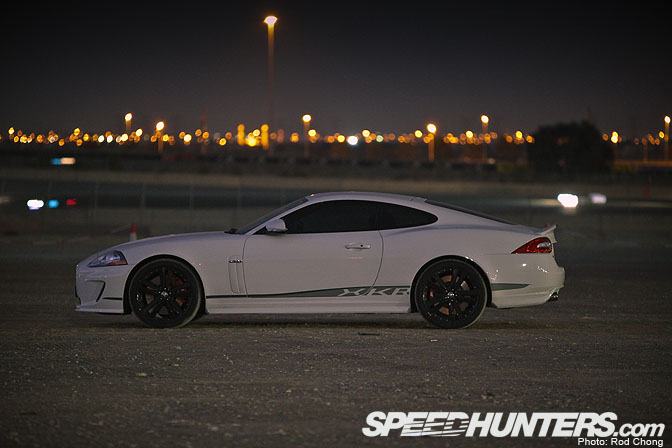 Ok folks that's it for me… time to leave the circuit and get back behind the wheel of this fine piece of engineering. Talk tomorrow!
:R