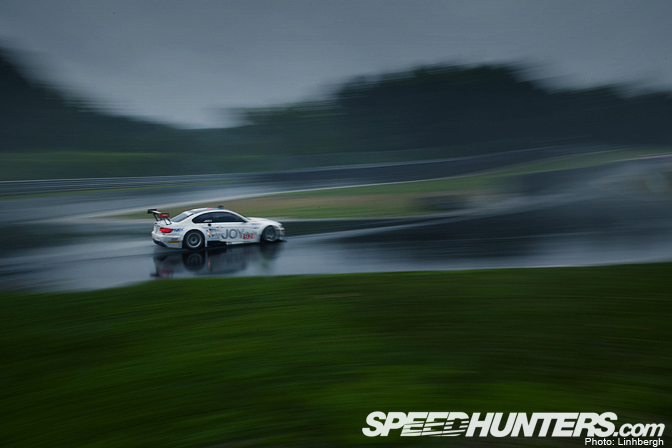 It has been almost two years since I've owned a large black painted chunk of magnesium. It seems to never leave my side. Since first taking ownership in March of 2009, I've taken 185,000 photos exactly. In the timespan between then and now, the camera and I have travelled far and wide. This past year, with all the travel mileage combined, my camera and I have circumnavigated the globe almost three times!
Living out of a suitcase is a strange affair. You find yourself always packing the same set clothes. The same t-shirts, jeans, shirts, socks, jackets and underwear. You do this not because you necessarily like each article of clothing, but because you've worn them before at a previous outing. And because you pack the same, your clothes become the only constant in your on-the-go lifestyle.
As I sit here on this last day of 2010 and looking back at the previous twelve months, my thoughts keep coming back to those travels. By now, all the hotels and motels have blurred into a single memory. Each bed became just like the other. The nicer establishments became equal to the dingier of establishments in my mind.
It's the same from a photography standpoint. Every racetrack and every car show have become a collection of images, not only in my mind, but also on my hard drives. Constantly viewing the world through the viewfinder can be likened to living in a dream.
When you wake up from a dream, it's hard to recall every detail but just the flashes of imagery. But 2010 was no dream, it was a dream being lived.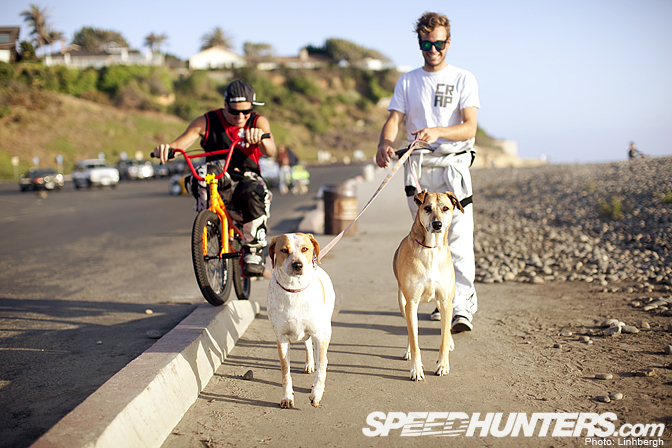 Pacific Beach, California: In April, I came into Long Beach not knowing a single about being a team photographer. I had almost no relationship with Matt Powers and Mad Mike. I had only just met Mad Mike for the first time in Texas a few weeks prior. And when I met the Kiwi drifter, I was a bit intoxicated with alcohol and he was not. Not the best of introductions, I must admit.
Being a team photographer meant that I had to be everywhere at the same time. Stalking every little thing each driver did. I had to gain their trust that I knew what I was doing (even though I did not), and for each of them to get comfortable with me sticking a giant lens in their face all weekend long.
Somehow, I survived Long Beach and Matt, Mike and I started our Formula D relationship. Let's fast forward to August where I was asked to shoot the two drivers for an editorial piece. It was a piece focused more so on the drivers than the cars. Because of the relationship we've built up over the months, the three of us got together in Pacific Beach, hung out, ate some amazing pizza, and shot some photos.
The dogs were from a random couple. We asked to borrow them for a few minutes. I love the result.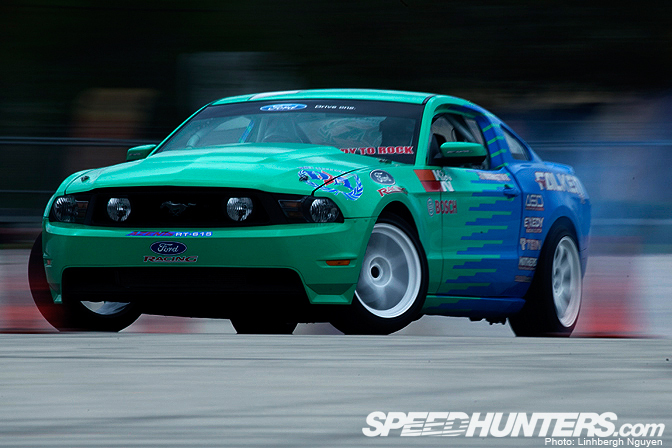 Import Reactor: Drift, Gulf Greyhound Park, Houston, Texas: It seems so long ago that we saw Vaughn Gittin Jr. in a teal and blue liveried Mustang. In late March, Vaughn and I attended Import Reactor: Drift. It would be the last time he would drive the signature teal and blue.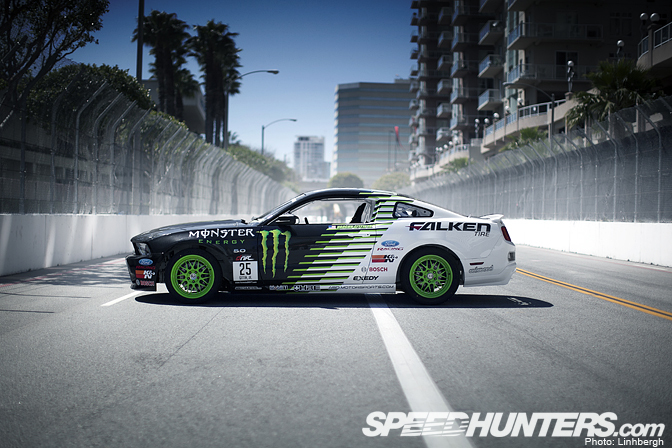 Formula D Round 1, Long Beach, California: Only a few weeks after Texas, I found myself shooting Vaughn's new 5.0 Mustang. At the time, I didn't like the new look. But as each round passed and I saw the potential of the car with plumes of smoke billowing out, the black, white, and green Mustang cemented its place in the Formula D history books and also in my mind as a sweet looking car.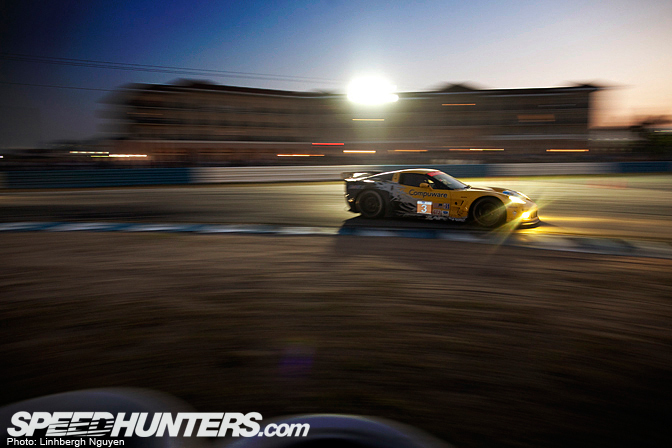 12 Hours of Sebring, Sebring, Florida: If you think 12 hours is more than enough time to shoot a race, than you'd be wrong. It's barely enough time to get all the shots in you wanted.
The strange flaring of the Corvette's headlights is from a bit of grease that got on my lens after being sprayed by oil while shooting cars taking off in the pit lane. The grease looks amazing.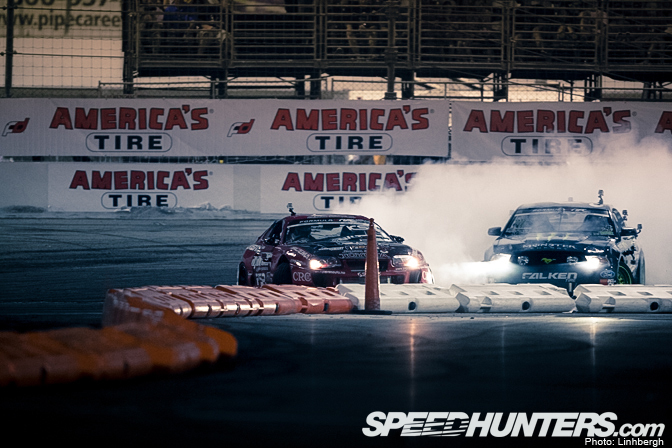 Formula D Round 7, Irwindale, California: David vs. Goliath. Or Hungry vs. Hungrier. Having raw talent is a huge plus, but having raw talent, and a gigantic appetite for success is and even bigger plus. Shear will power and duct tape took Fredrick Asabo further than he imagined this past year.
Seeing Aasbo defeat Vaughn Gittin Jr. in Seattle was amazing. Seeing Vaughn hungry for revenge was even more spectacular.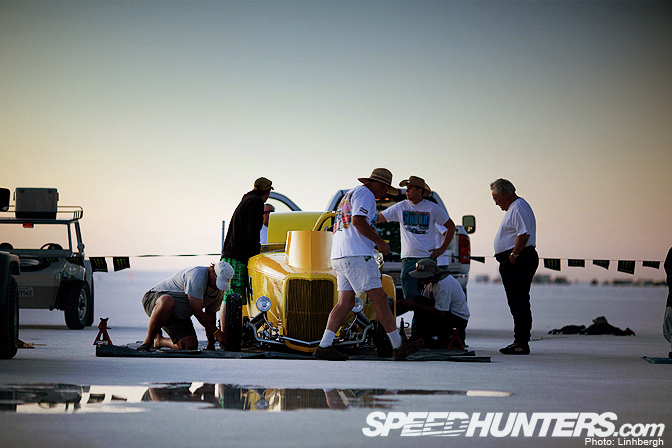 Bonneville Speedweek, Wendover, Utah: I noticed heart rate slowing down and my breathing became more relaxed as I stood out in the vast expanse of the Bonneville Salt flats. There's something in the salt that relaxes every molecule in my body.
I also realized that three days out on the Salt isn't enough to cover everything. It's a weeklong event for a reason.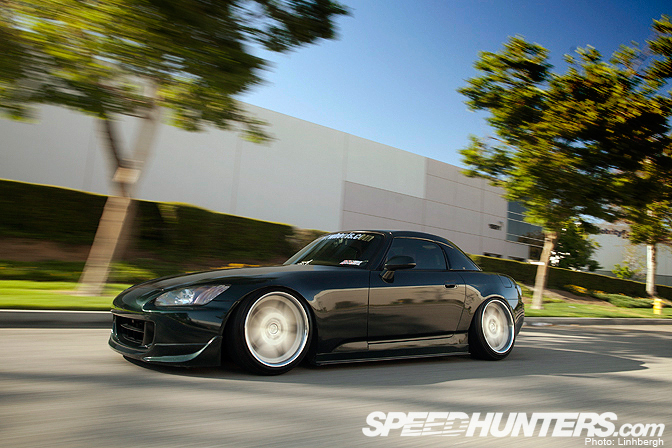 Eibach Meet, Corona, California: After being surrounded by race cars for most of the year, it felt a bit strange to be around street tuned cars at the Eibach Meet. But there's a realness that these street cars have that some race cars do not have.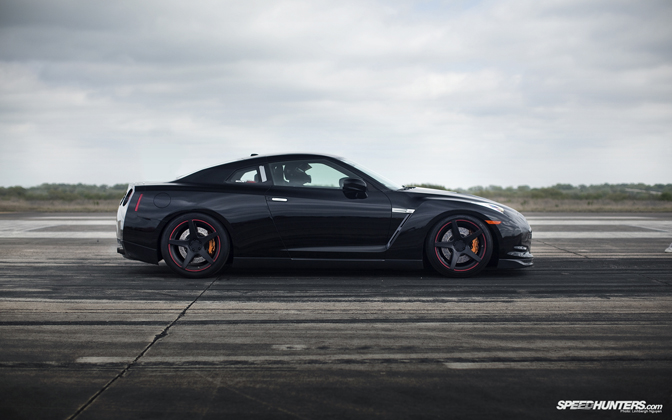 Texas Mile, Goliad, Texas: I witnessed an R35 GTR, who's wing was removed with a blow dryer, finish a standing mile at a speed of 203.6MPH. It became the fastest GTR in the world.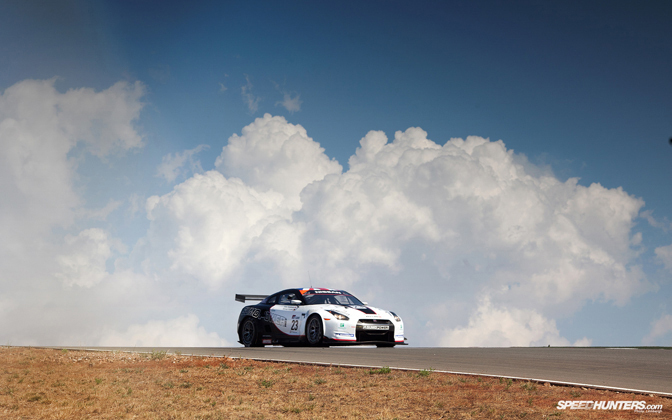 FIA GT Round #9 & #10, Autodromo do Algarve, Algarve, Portugal: Portugal was one of the most beautiful countries I've been in and the Algarve Autodrome had one of the best racing facilities I've ever seen. Though, those two things were quickly forgotten as GT1 cars started blasting up the hill with gorgeous blue skies and marshmallow-like clouds in the background.
…the hills were alive with the sound of GT1….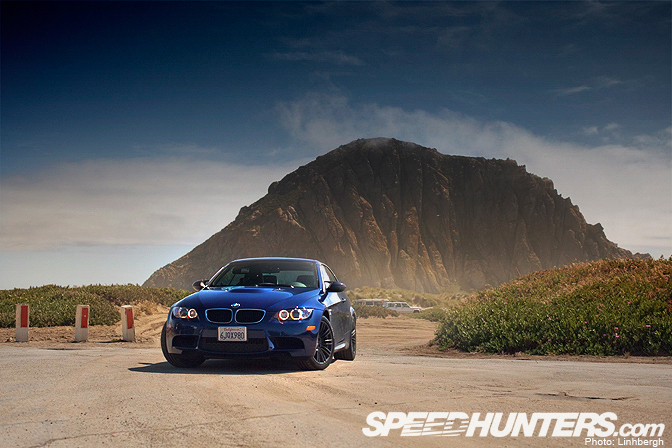 Morro Rock, Morro Bay, California: We live in an age where we can queue up photos from anywhere around the world in a few seconds. But there's a detachment to that journey. That detachment has made the allure of the road trip so much more appealing to me. Seeing a photo of Morro Rock in Morrow Bay on the internet is cool and all, but actually seeing is enormity is a different story.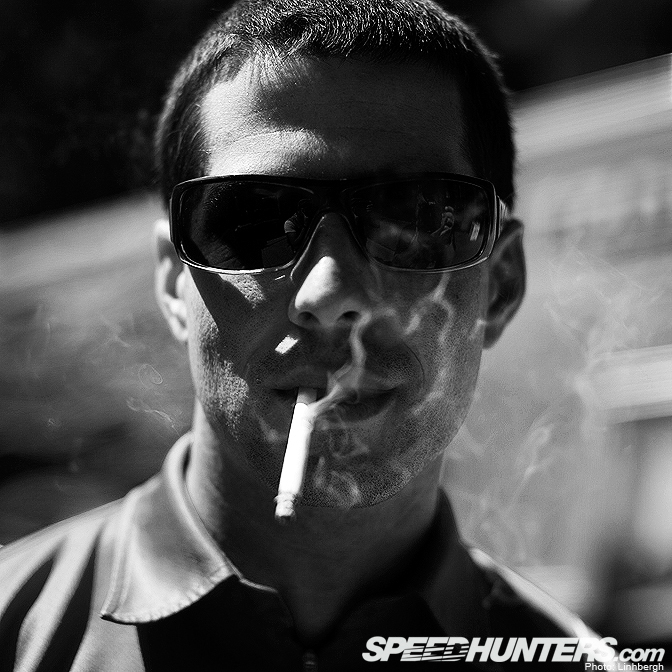 ALMS Round 2, Long Beach, California: Smoking is terrible for you, but damn does it look cool….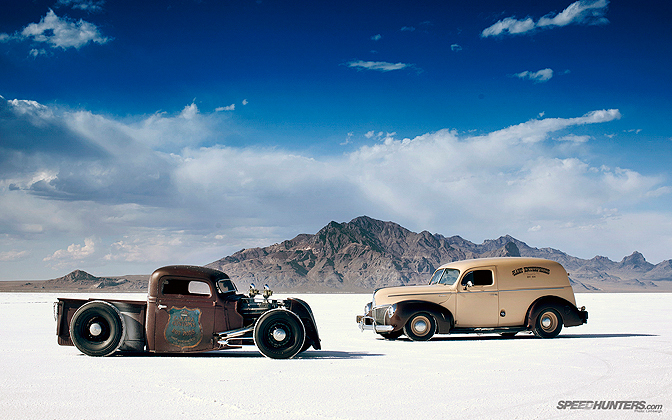 Bonneville Speedweek, Wendover, Utah: This photo was the moment that I discovered the power of a smaller aperture setting. For those not in the know of photography nerdology, basically I realized just how much detail my lenses can get. The cars were in perfectly focus as well as the mountains in the background.
There's a time an a place for bokeh (background blur) and this shot wasn't that time.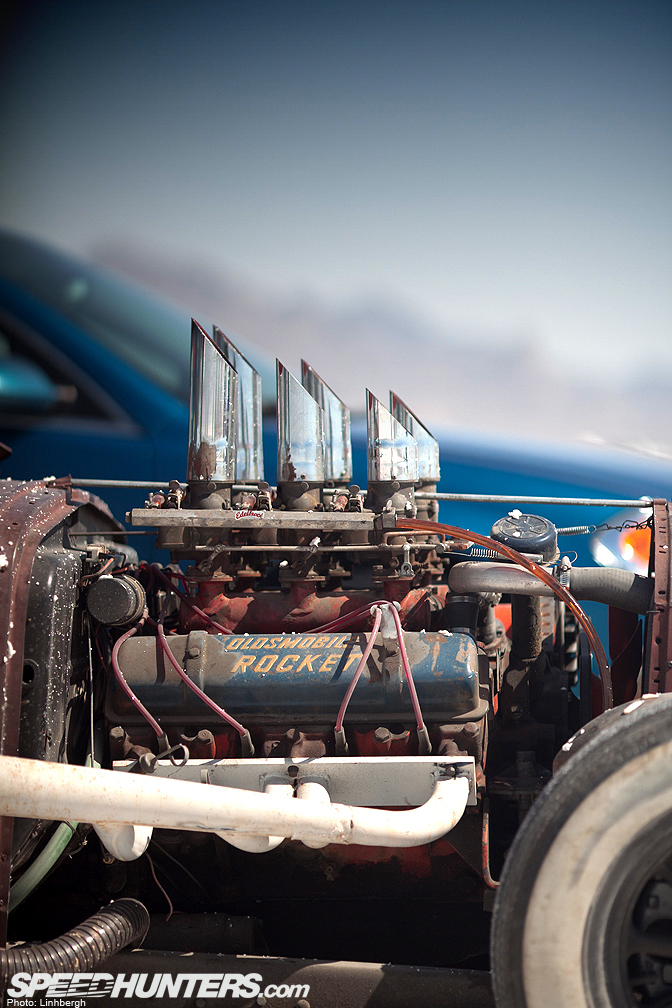 Bonneville Speedweek, Wendover, Utah: This is a good time to use a bit of bokeh.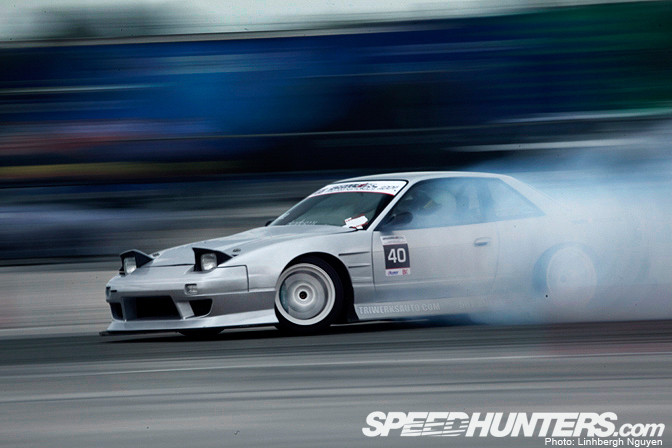 Import Reactor: Drift, Gulf Greyhound Park, Houston, Texas: Steward Leask doing his part in melting the ice caps while looking damn good at it.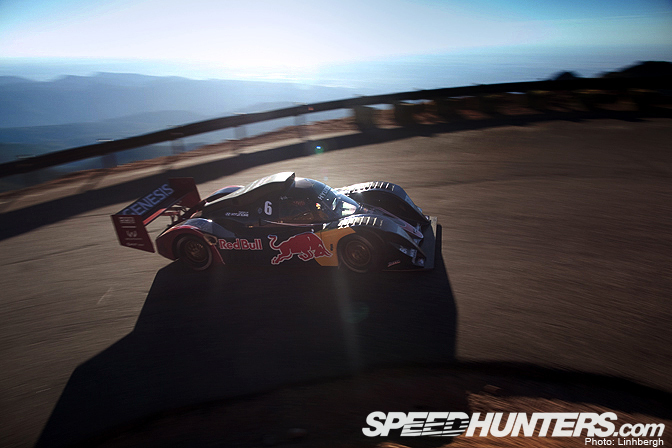 Pikes Peak International Hill Climb, Colorado Springs, Colorado: It's a given fact that we car enthusiasts get up at ungodly hours of the day for our passion. But getting up at 2am every morning for a week straight to climb up a mountain, struggle to breathe air, urinate incessantly, and involuntarily create flatulence can be considered as a bit much. The minute the sun peeks above the horizon at 14,110 and you hear the sound of a race car climbing up the mountain side, all grumbling, eye crusties, and weariness instantly dissipate.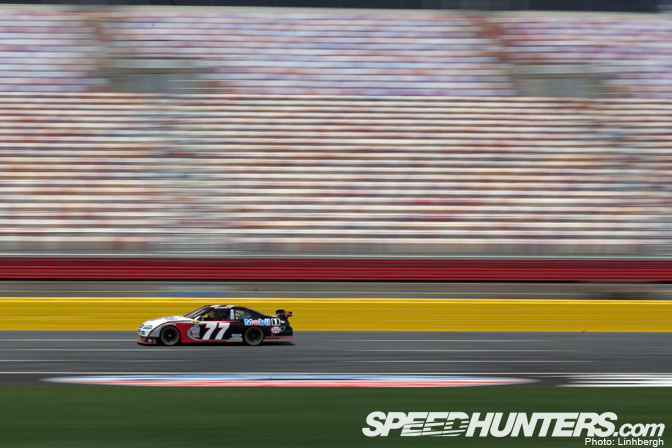 NASCAR All-Star Race, Charlotte Motorspeedway, Charlotte, North Carolina: I was skeptical about attending NASCAR. Left turns for 2 hours straight. How the hell can that be exciting, right? Oh was I wrong. I witnessed why NASCAR is the number 1 spectator sport in the world and became a believer.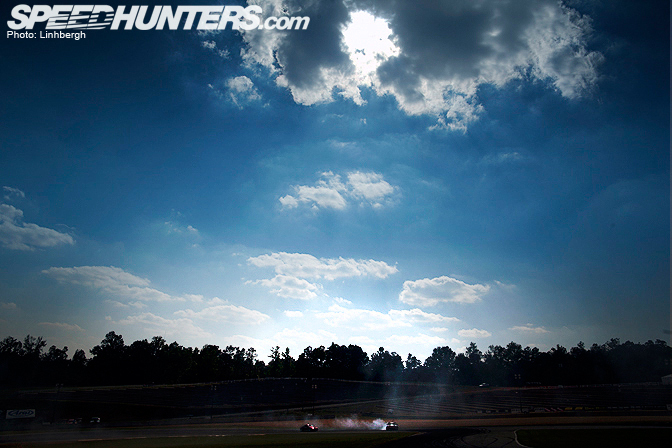 Formula D Round 2, Road Atlanta, Braselton, Georgia: It may be hard to tell, but this is a photo of Road Atlanta with two drift cars competing against each other. Maybe if I stopped cloudhunting, you'd be able to see that more clearly….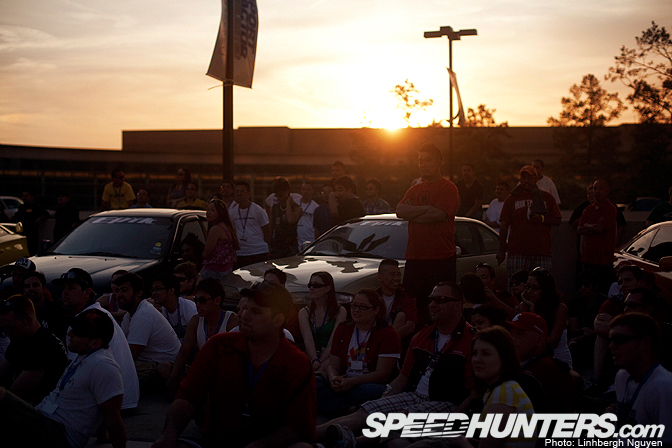 Import Reactor, The Woodlands, Texas: Every so often, I am reminded why we love cars so much. These sheets of metal on wheels are amazing pieces of machinery, but at the end of the day, its just a machine. I wake up at the crack of dawn not because of these hunks of metal, but because of the camaraderie I have with others that share the same interests. We get into cars because of the cars, but we stay because of the people surround cars.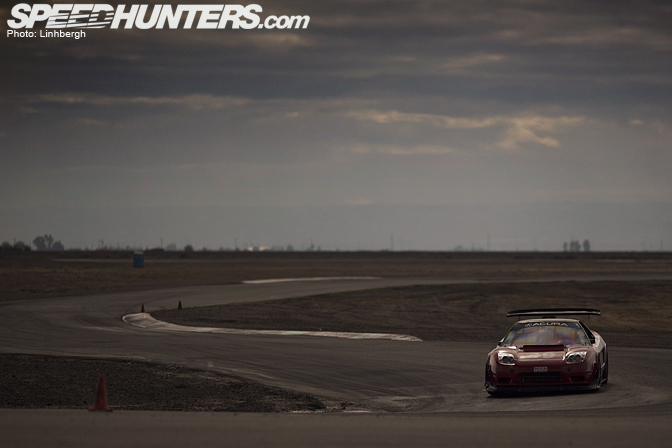 Super Lap Battle, Buttonwillow Raceway, Buttonwillow, California: Time attack is not the most spectator friendly of motorsports but there's the car nerd factor which keeps us coming back. It's the drama of a team trying shaving off a few tenths of a second that intrigues us. Time attack is also the last few motorsports where we get to see car tuners go absolutely nuts with cars without worrying too much about regulation. Like the dinosuars, Group B Rally had its time. It's now the time of the insane time attack builds.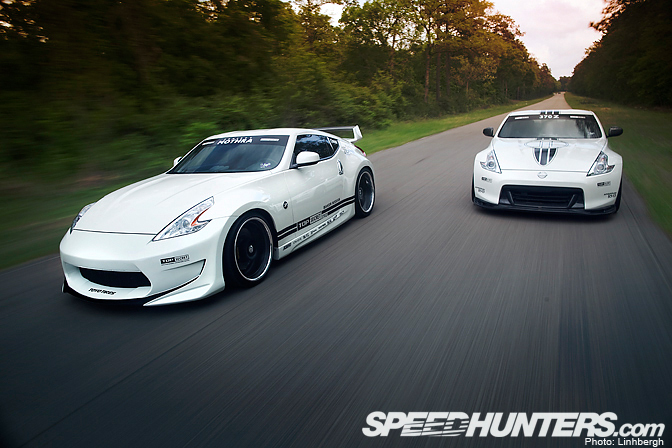 Conroe, Texas: The local Police didn't think it was the greatest idea for two Top Secret tuned cars to be blasting down some wooded back roads in middle-of-nowhere Texas with an asian guy hanging out the trunk of a Honda Insight with a camera in his hands. Luckily, we got the shot.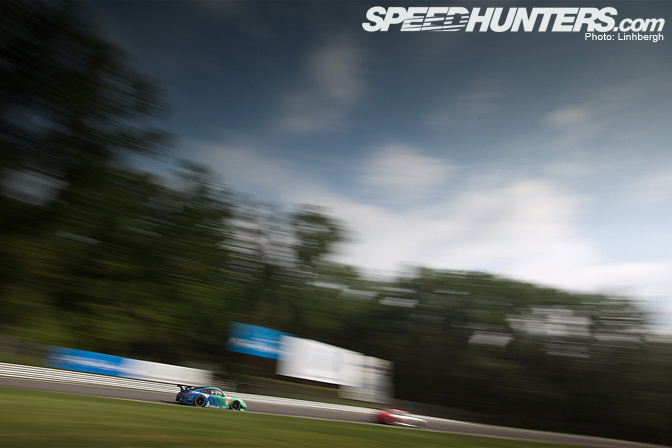 ALMS Round 5, Lime Rock Park, Lakeville, Connecticut: It's hard to imagine that the opening shot of this blog and the shot above are from the same weekend. The rain was wonderful. But the next day, the sun came out, dried the pavement, sent moisture into the air, and became extremely humid. Humidity aside, it was a beautiful day to take photos of race cars.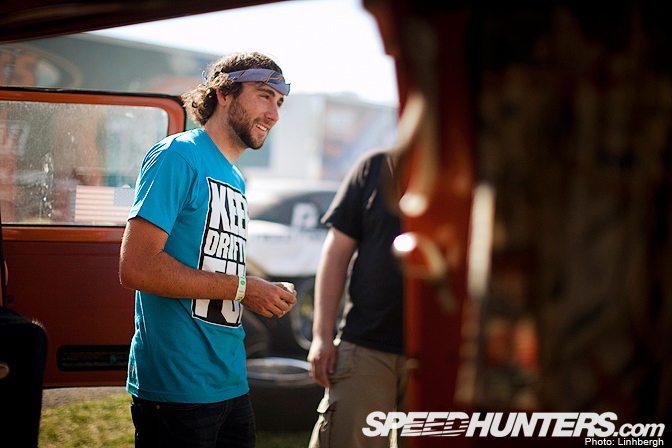 East Coast Bash, Englishtown Raceway, Englishtown, New Jersey: After all the hotel beds I've slept in this past year, for some reason, my most comfortable and restful night on the road was in the back of the VW Westy. Somehow, my own bed couldn't produce such amazing sleep.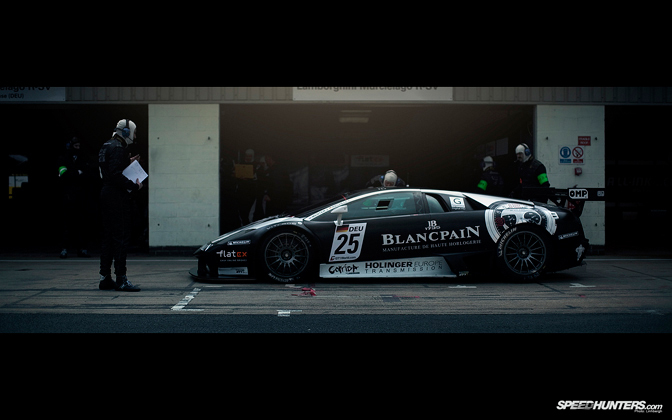 FIA GT3 Round #1 & #2, Silverstone Circuit, Northamptonshire, England: The trip to Silverstone was a trip of many firsts. It was my first trip abroad, my first time in London, my first time at Silverstone, and my first time that I heard the cacophony of GT1 cars as they blasted down Hanger Straight. It was glorious.
Almost as glorious as Wagamama. Almost.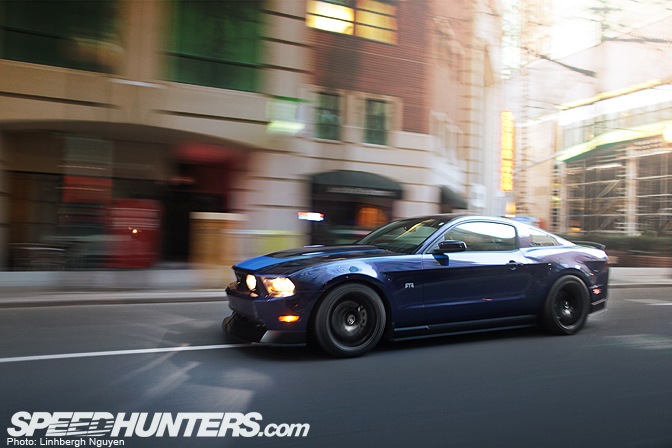 Charlotte, North Carolina: Being California born, my body is pretty used to 72*F and blue skies 80% of the year. A "cold" day in California is when it dips down into the low 50s. When I travelled to North Carolina to shoot the RTR mustang, I was greeted with highs in the 30s. I was not prepared. Regardless of the bitter cold, spending a weekend with such a beautiful Mustang was worth the shrinkage.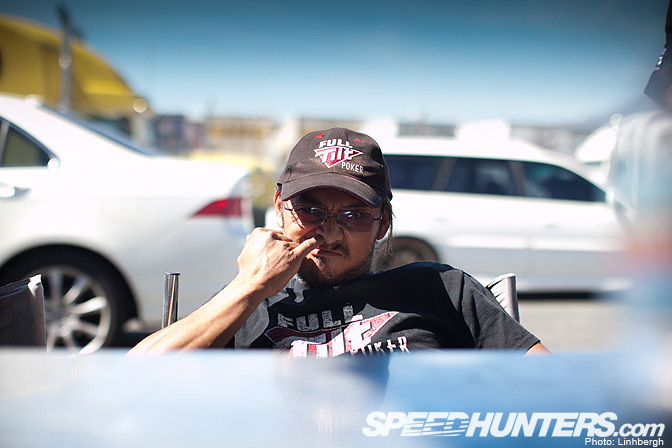 Formula D Round 7, Irwindale Speedway, Irwindale, California: Formula D is like a traveling circus. It's the same group of people that travel the country and stop to put on a show. And like a circus, there are some great attractions Ron Bergenholtz is one of them.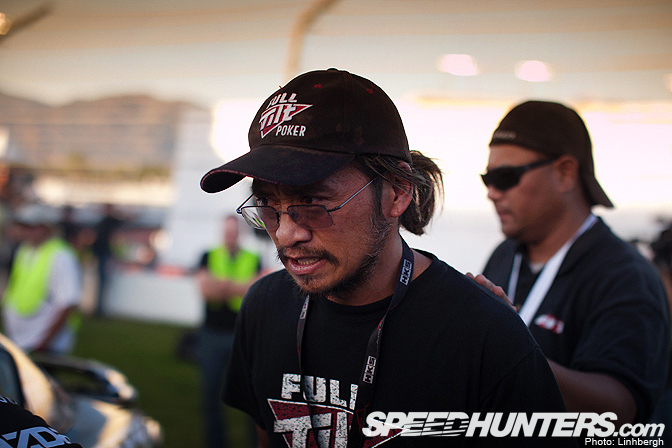 Formula D Round 7, Irwindale Speedway, Irwindale, California: Lightheartedness aside, Formula D has a serious side which many of the spectators don't see. It's expressions like this that speak louder about the situation than anything else.
I couldn't help but feel a bit heart broken when Joon Maeng didn't make it past the top 32. The look on both Joon and Ron's faces was heart wrenching.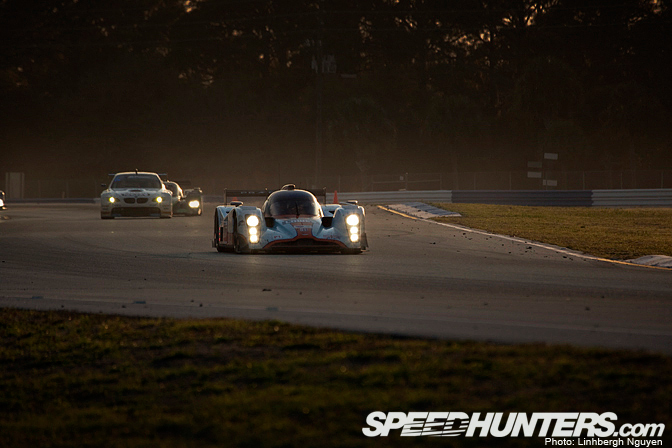 12 Hours of Sebring, Sebring, Florida: The Aston Martin prototype may not have performed too well at the 12 Hours of Sebring, but it looked and sounded damn good while trying.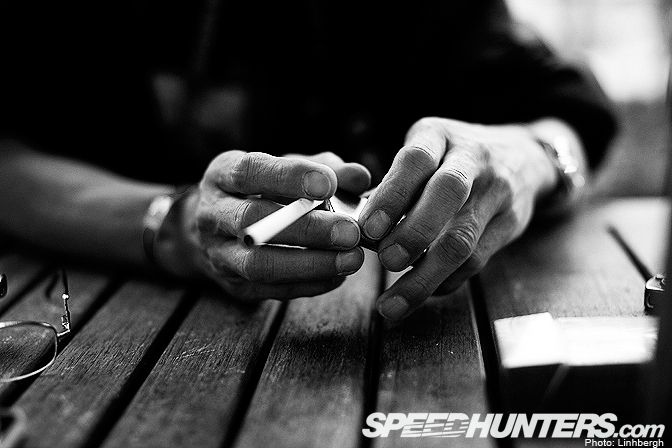 Import Reactor, The Woodlands, Texas: A face can tell a person's mood and what they're thinking of. While a person's hand is like their own personal history book. These hands are hands that have touched countless cars, held the steering wheel many cars as they blast down Japanese freeways, and have held the bars of a British jail cell.
If I was pick a moment in 2010 that was of some significance to me, it would be my chat with Kazuhiko "Smoky" Nagata.
Remember the aura that the characters in Initial D talked about? Smoky has one. I've felt it.
-Linhbergh