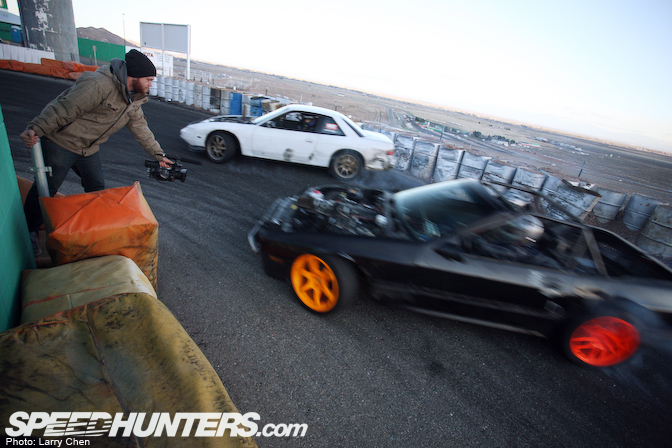 Recently some of the Formula Drift drivers built Missile cars with the intention of just messing around. Soon it became a trend. No one actually knows who started it but it seems like it's the thing to do now for pro drivers during the off season.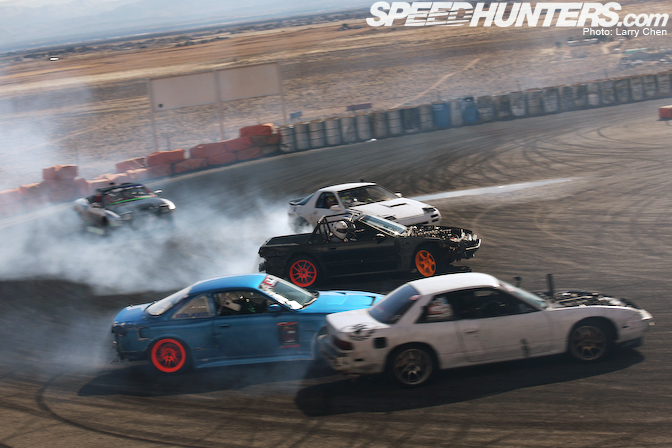 A missile car is a drift car that is all function with no regard to how it looks, but it has to be done on a budget. Heck you don't even need a windshield. It is utter chaos when these guys get on the track and it's not uncommon to get sandwiched.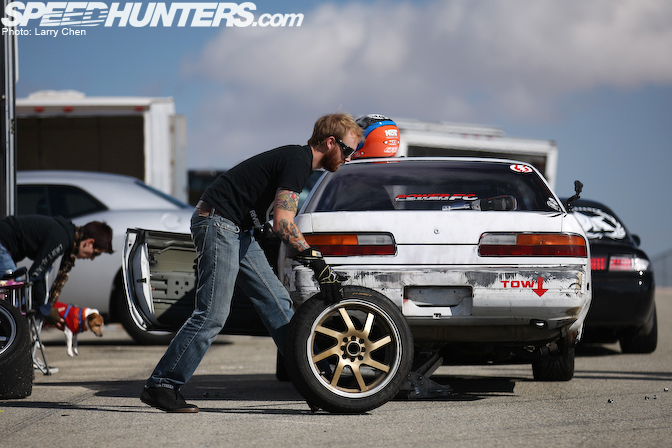 Chris Forsberg does not have to change his own tires at Formula D anymore but when it comes to his S13 missile car he does not mind doing all the work.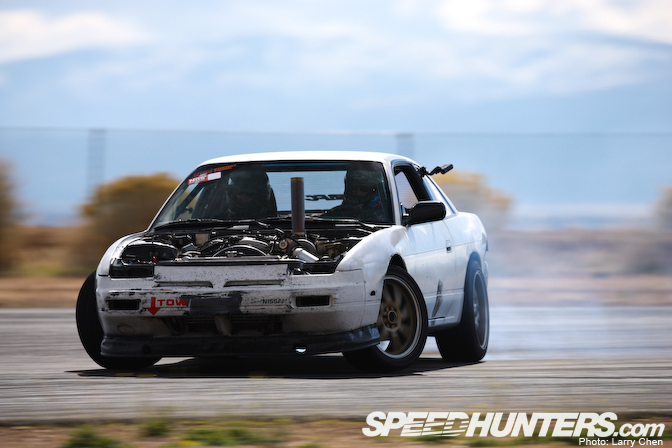 Chris put this beast together for around 4 thousand dollars. The KA24DET power plant is putting down around 300 wheel horsepower.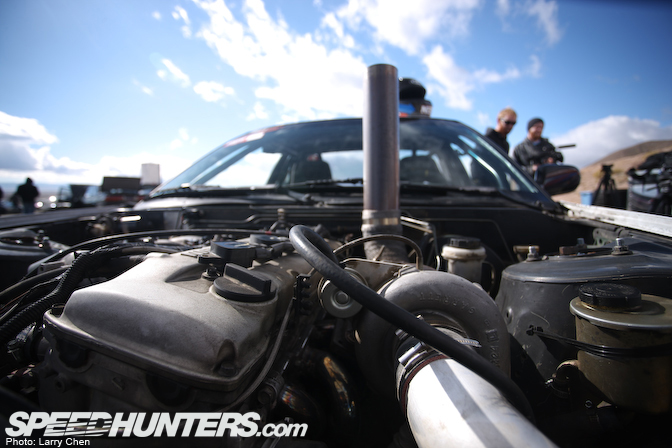 The exhaust shoots strait up because he was afraid if it shot strait down he would break the turbo if he accidently goes off road. I told him he needs to make it a real smoke stack with the flapper and everything.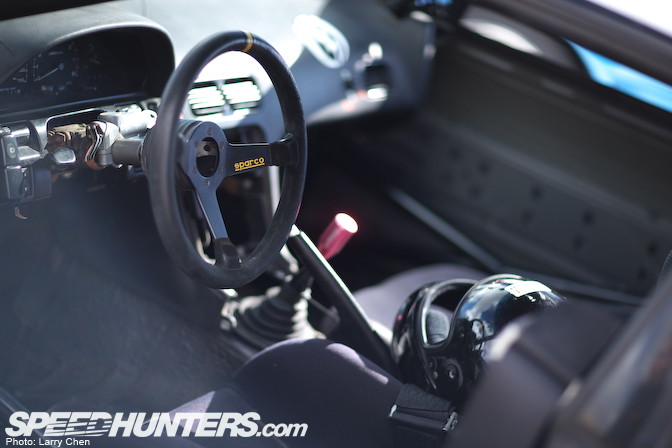 The interior is simple with just a steering wheel, spin turn knob and roll cage for all those demolition derby encounters.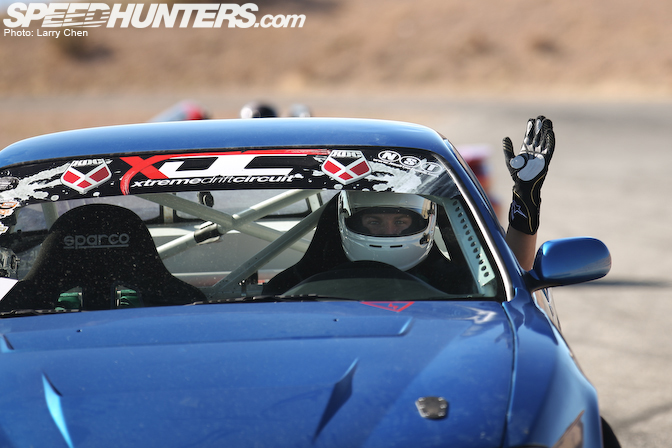 David Briggs from Canada came out to practice in his main competition car but it turned into a missile car very fast after getting sandwiched by Mike Essa and Chris Forsberg.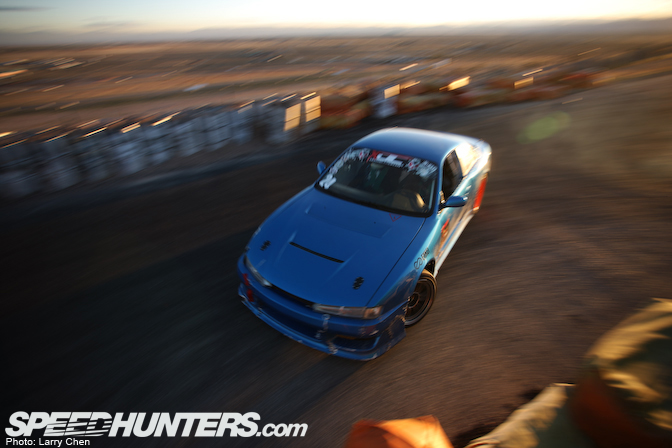 David will be competing in XDC next year as well as Top Drift.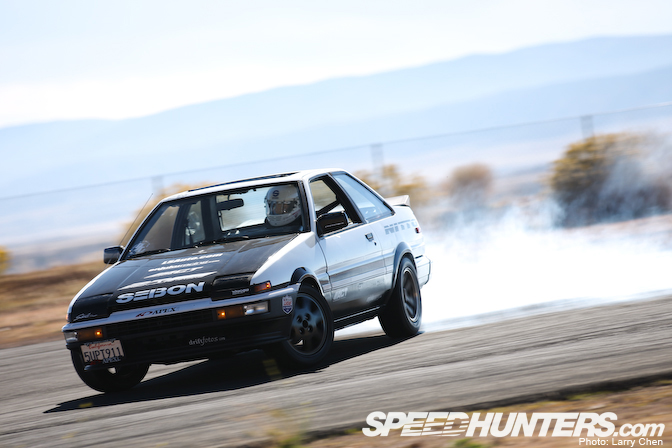 Joon Maeng brought out his sub 100 horsepower missile car. In true Missile car fashion he spray painted the wheels AND the tires really quickly right before the event.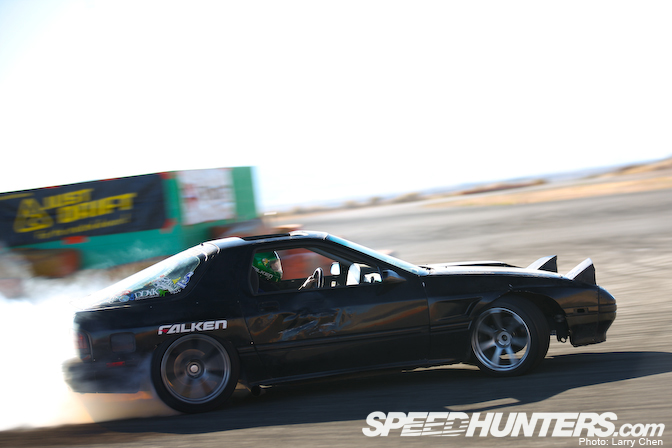 Ryan Clemans brought out his Missile FC powered by an LS1 out of a 2004 GTO.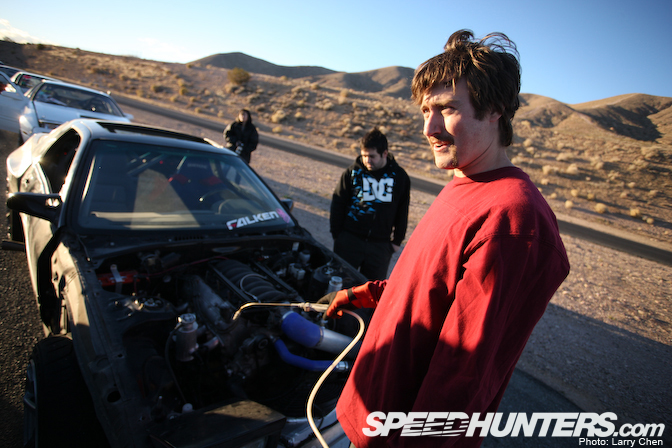 Ryan was amazed that for it being 40 degrees outside his car ran very hot. Maybe something broke from all that bumping and rubbing.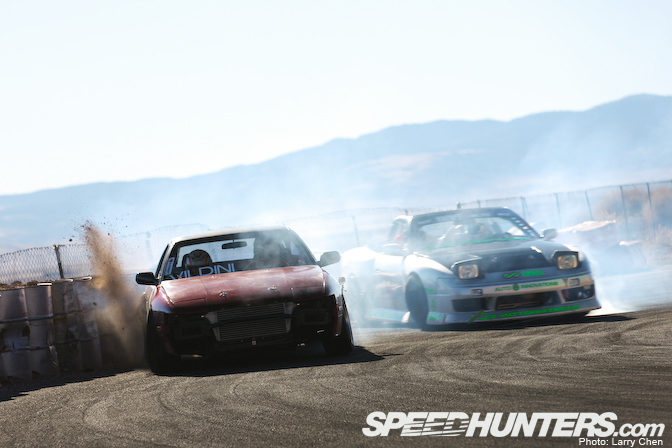 Alex Vildini brought out his main car. But like David Briggs it quickly turned into a Missile car after a few love taps. 
Justin Pawlak never ceases to amaze me. He built this Turbo FC that has 200 wheel horsepower for only $3700. It should be a gentleman's rule that all missile cars should be built for under four thousand dollars. 
To save money Justin made his own angle kit at his shop Hotline in Gardena, CA. After testing on his Missile car he is now selling his Hotline version two angle kit.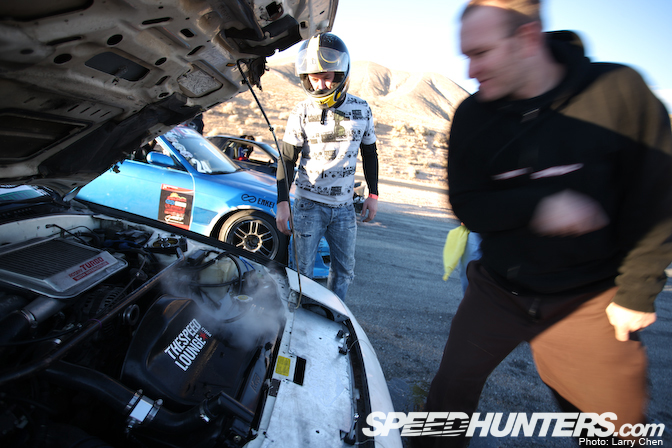 Also in true missile car fashion, all of Justin's belts popped off after 4 back to back laps. He almost burned his finger trying to open up the radiator cap after the car ran with no water pump.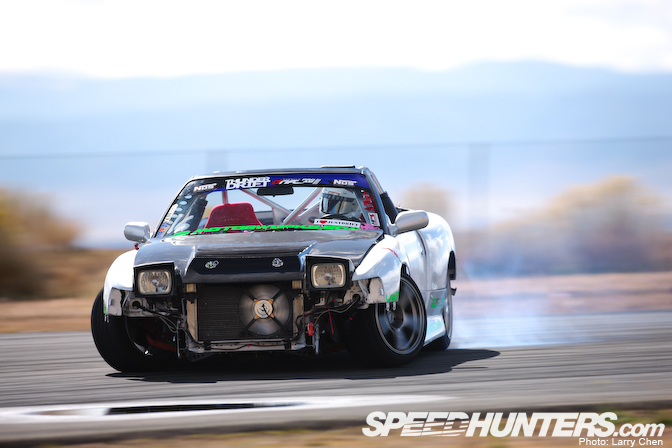 This convertible S13 driven by Josh Chang is LS1 powered. I don't really like the LS motor movement but I can't really deny its reliability and power potential.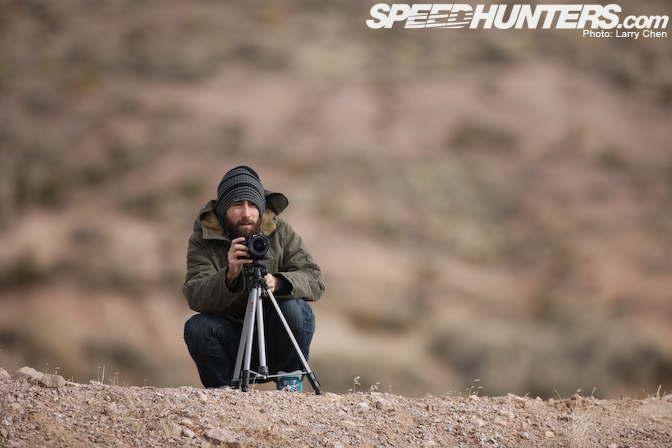 I spy a National Geographic photographer from the 70's. I am sure Will's beard kept him warm in the morning when it started snowing.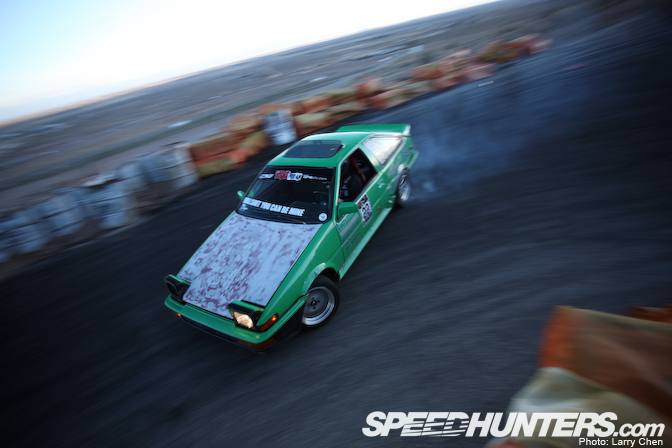 Jason Aquino drove the official Just Drift Missile Corolla. This car was the only one slow enough to tandem with Joon. By the end of the day joon and Jason both had some serious battle scars.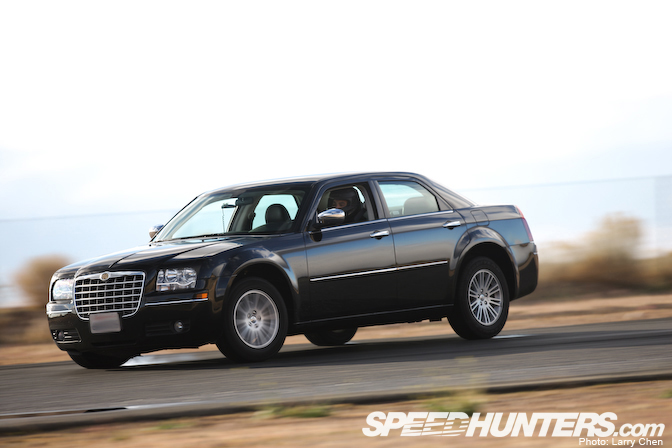 The track was wet from a light snow storm, so Jason decided to "dry" off the track with a drift rental.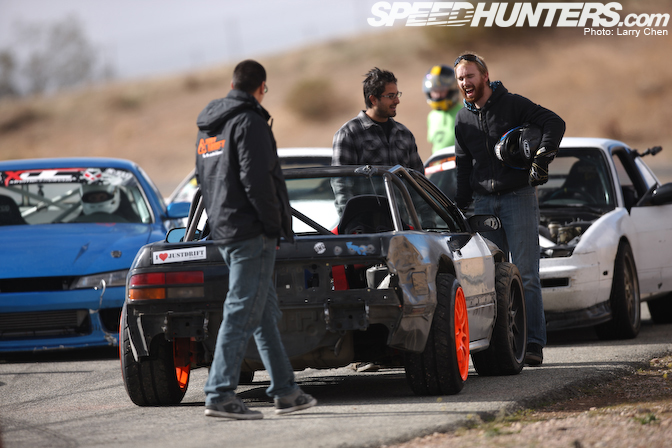 I was wondering what everyone was laughing at.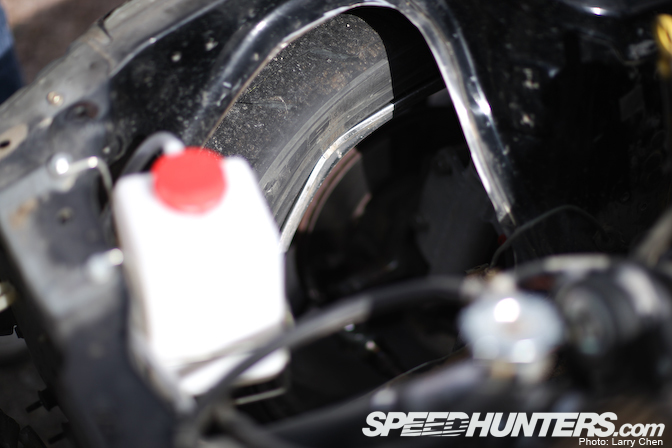 It turns out Mike caught some air going off road while leading a five car train and bent his wheels.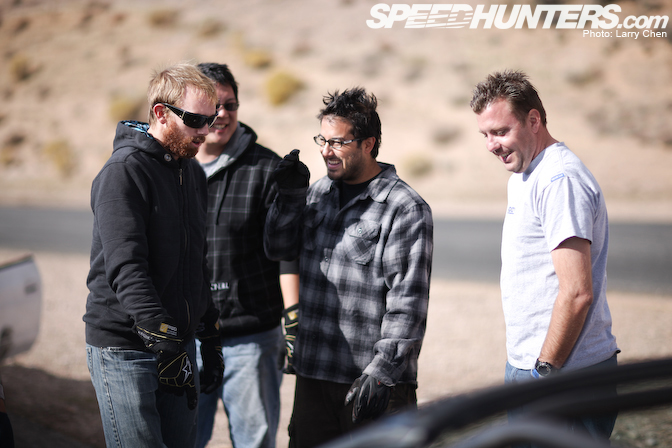 Good times had by all!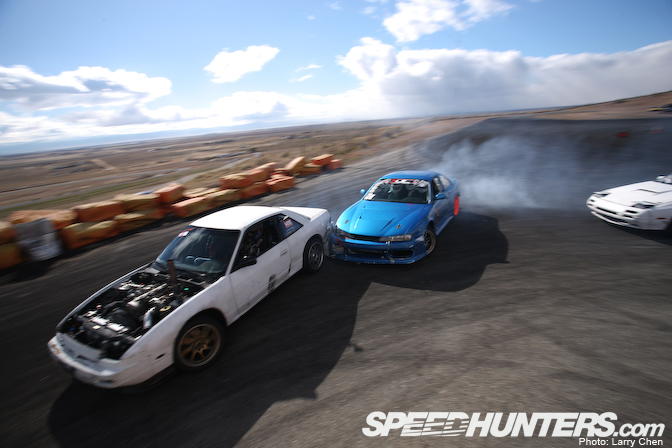 It almost looks like David Briggs was trying to get revenge by trying to pit maneuver Chris after getting sandwiched.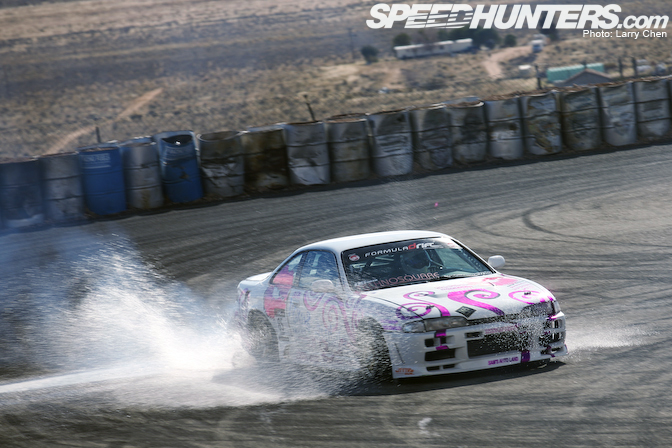 Yoshie Shuyama was driving a time attack at the road course, but she could not resist coming to "Balcony Version 3" to do some missiling of her own.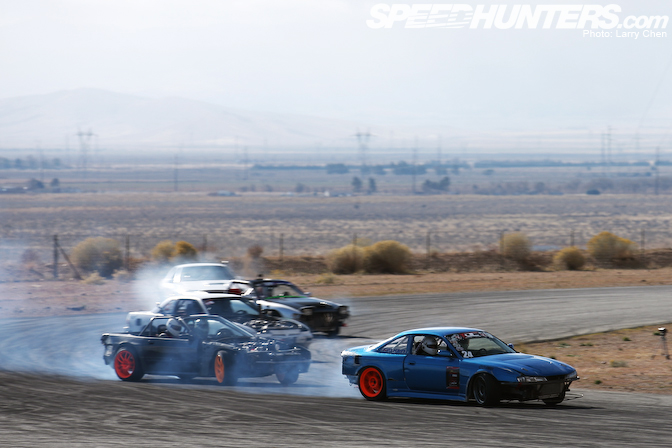 It's not so bad if you are in the very back of a drift train and you spin out. But I bet everyone clenches their bottoms when the lead car spins out.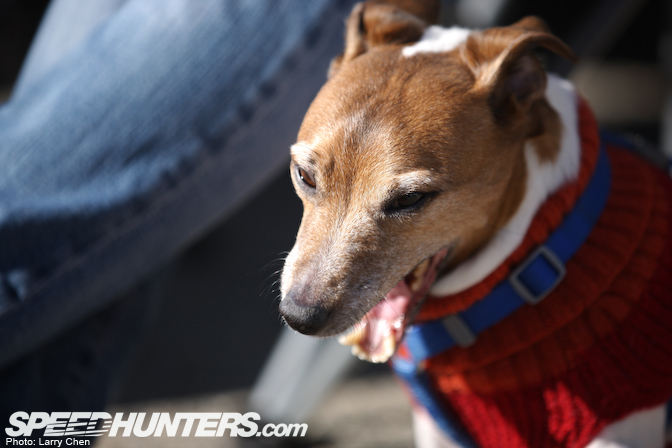 Chris even brought out his little dog to enjoy the carnage.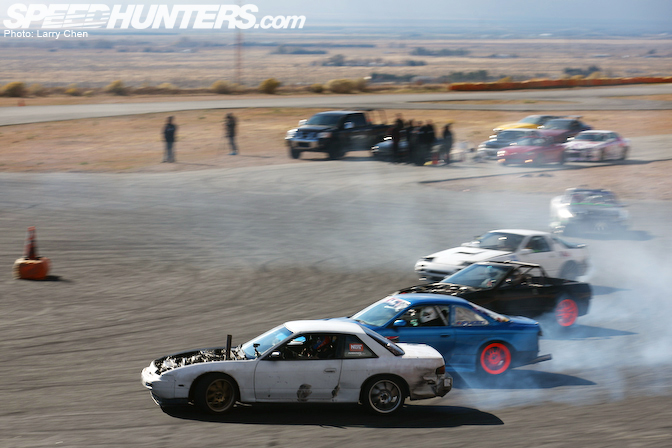 Mike decided to decorate Chris' door with his front tire.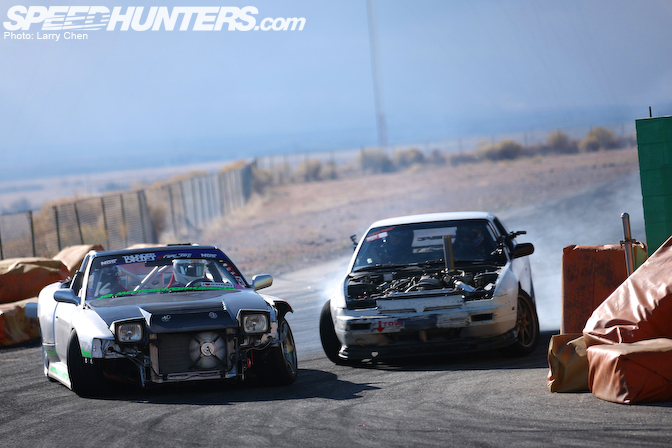 The Balcony used to be a very safe course. Now that there is this "barrel chute" you can hit a cinder block wall or go off a cliff.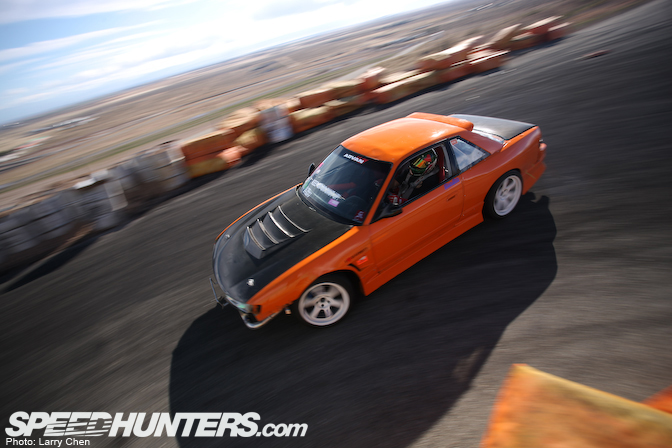 Just Drift organizer Charlie Ongsingco thought it would be a good idea host this event for a good cause. All the drivers brought out unwrapped gifts to donate to charity for a discounted entry fee. At the end of the day 3 full bins of toys were collected.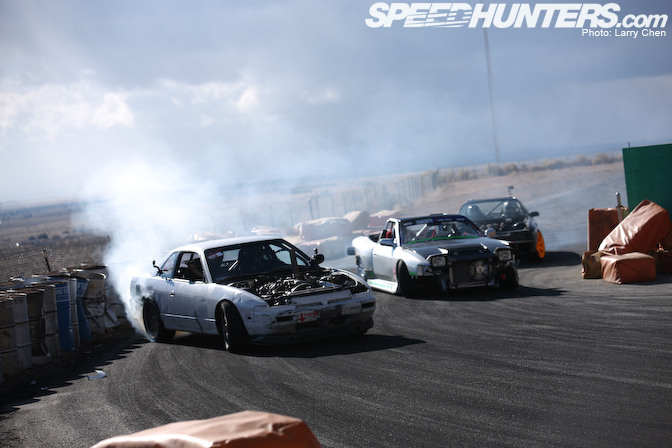 I was sad that I didn't see a five car pileup at the barrel chute. Somehow everyone always got through that narrow space.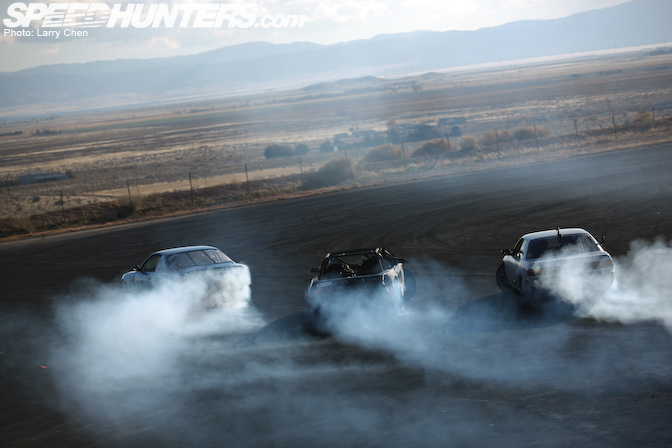 It is nice to see pro drifters working together to get closer, instead of trying to run away from each other like in normal competition.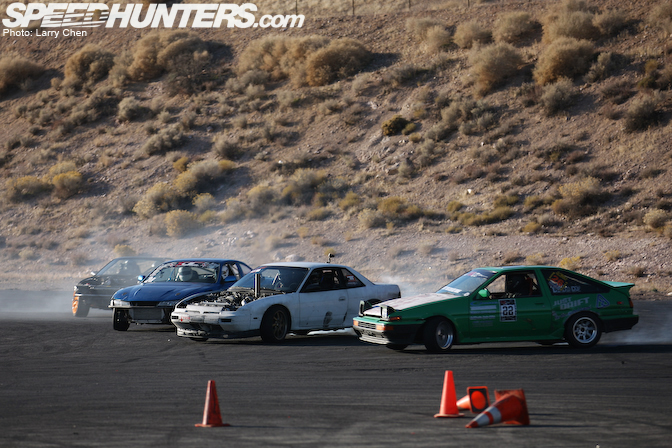 I don't know who's idea it was to let Jason lead in the corolla, but luckily he held his own.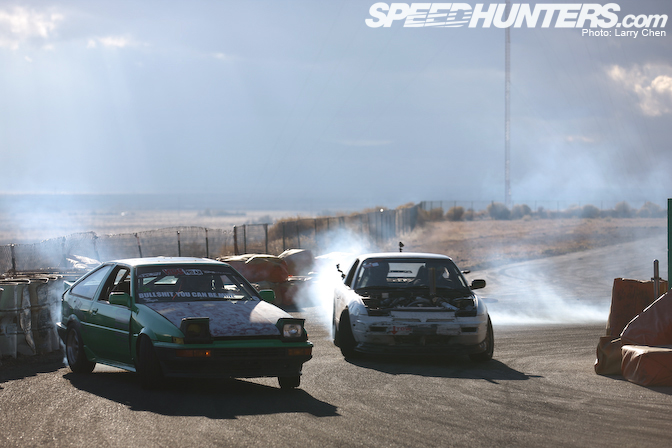 The gas pedal on the AE86 might as well have been an on-off switch the way Jason was driving.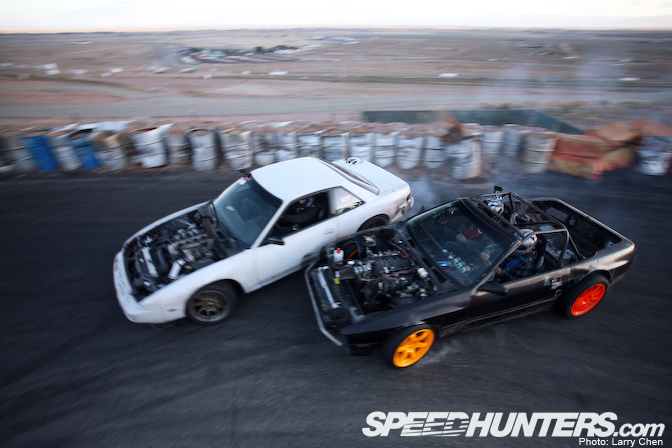 By the end of the day only two missiles were still running. So on the last run Mike just decides he wants to ride Chris' door all the way though the barrel chute.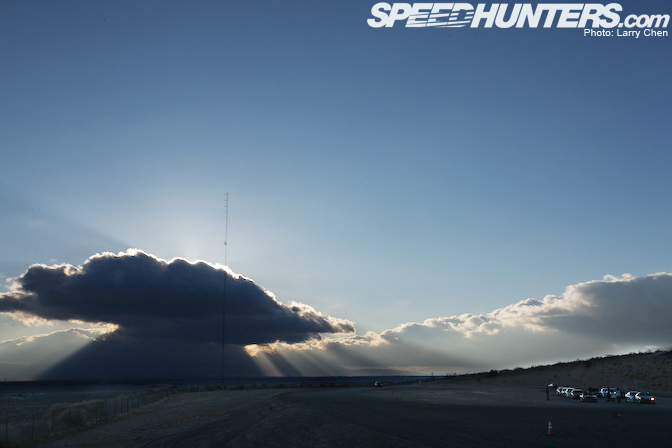 I can't imagine this trend will die off anytime soon. I am already hearing about other drift missile projects through the grape vine. So expect to see more missile car action before the start of the 2011 Formula Drift season. 
-Larry