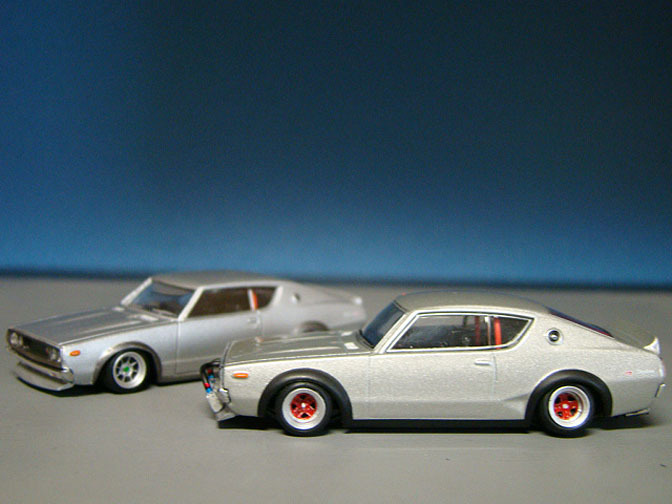 I'm a bit snowed in right now, so my only resource to gather automotive material is the internet. When looking for some miniature models for this month I came across this blog called 'Miniature world of cool mods'. It features dozens of cool models all made in a 1:64 scale. That's pretty small but the builder still managed to get all the details right.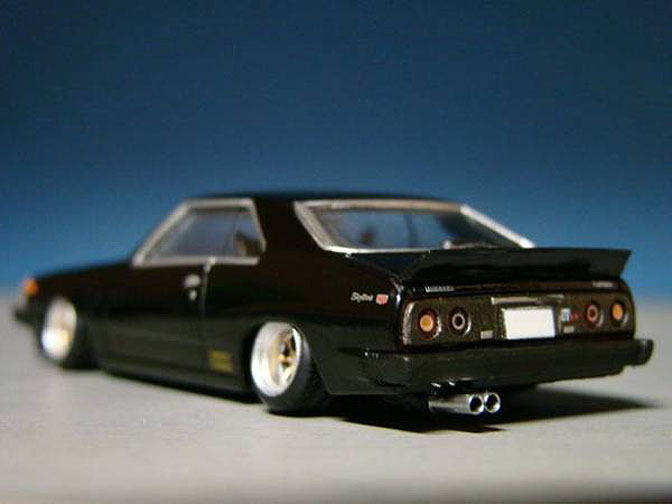 Here is a shot from a Nissan Skyline 2000 Turbo with what looks like gold Watanabes.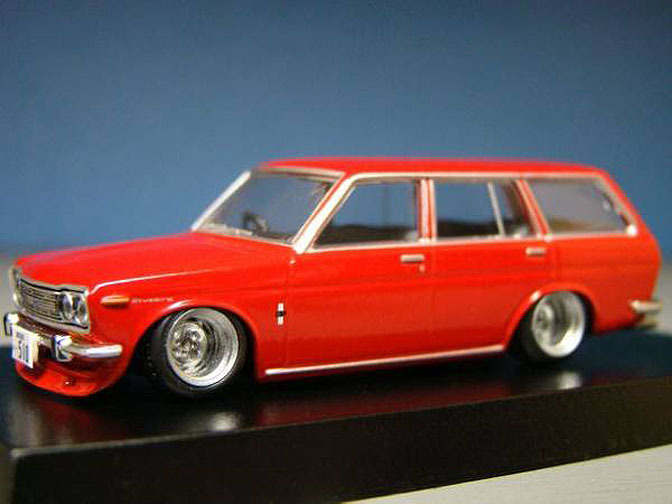 But it gets better with this Datsun 510 Station.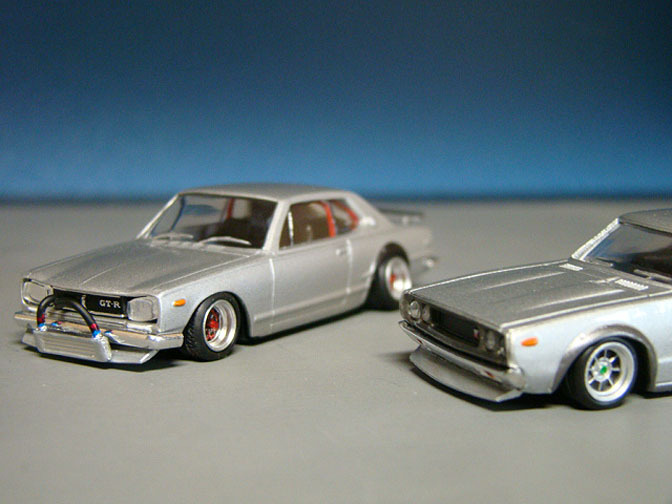 The builder has numerous Hakosuka's in various guises. This version has tilted headlights and external oil cooler for that bosozuka look.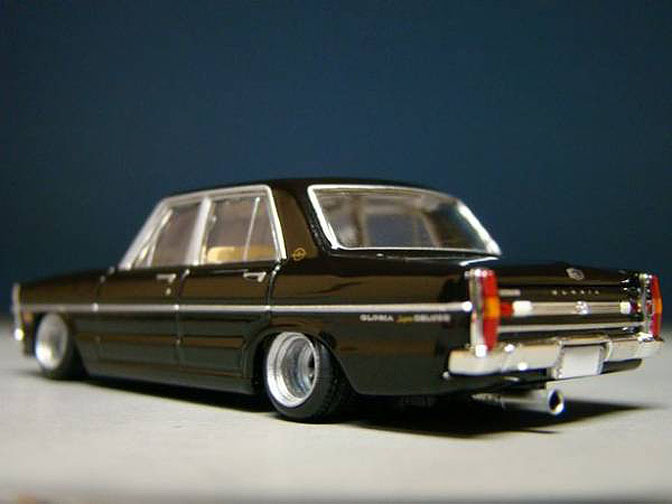 This old school Gloria has a set of deep dish wheels and aftermarket exhaust.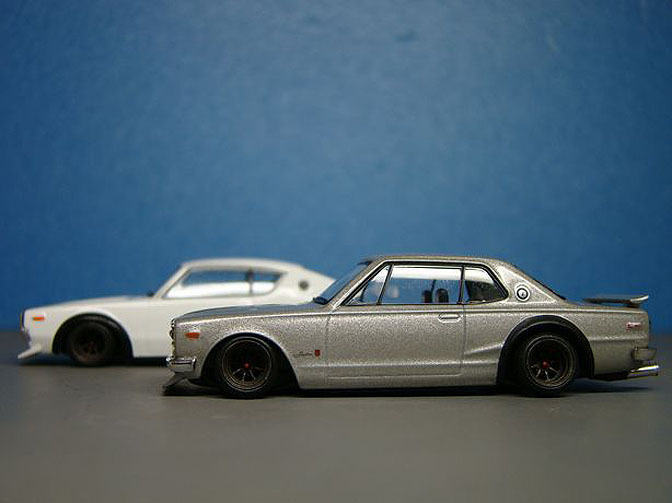 I didn't have time to go through the entire site but this Hakosuka is already my favorite.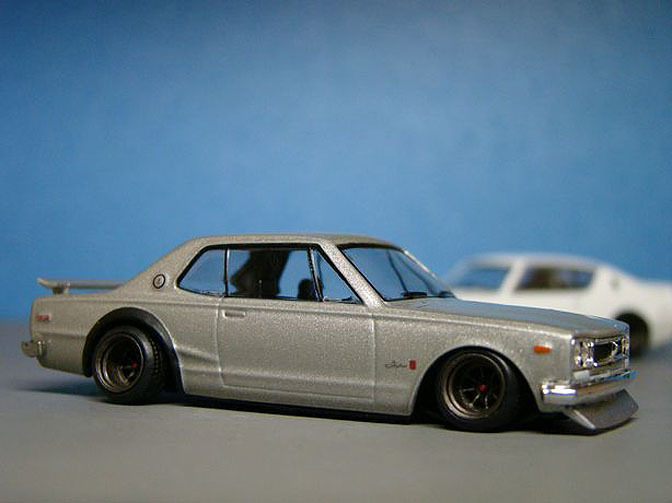 It's perfect and it looks like something I would own in real life… if I had a Hakosuka that is.
I urge you to take a look at the entire collection because there are some real hidden gems!
-Jeroen Willemsen
Translated version of Miniature World Of Cool Mods