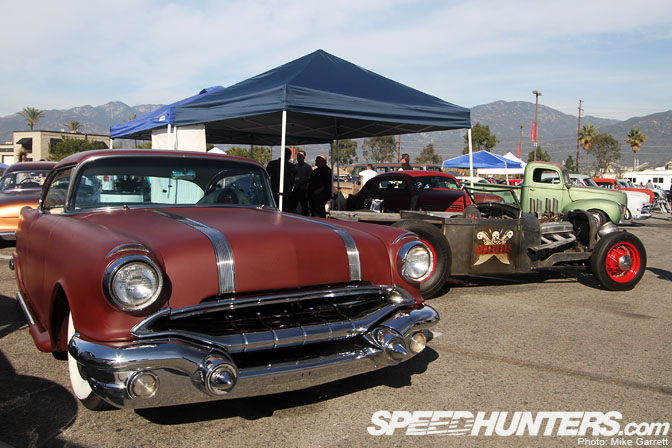 You might think that December would be a slow month for us Speedhunters, with a lot of motorsport and other auto activity on winter hiatus. The truth is anything but though.
Everyone on the staff has been extremely busy, preparing their end of year articles, the Speedhunters Awards, regular features, and working on other upcoming projects. I wanted to take a quick break from all of this end of year madness to wrap up my coverage of the Mooneyes X-Mas Party at Irwindale.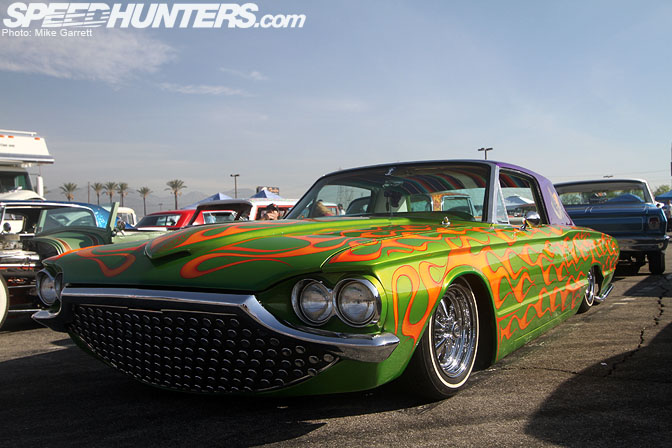 I'll kick it off with this flamed out T-Bird lowrider-kustom. Quite an excersize in color.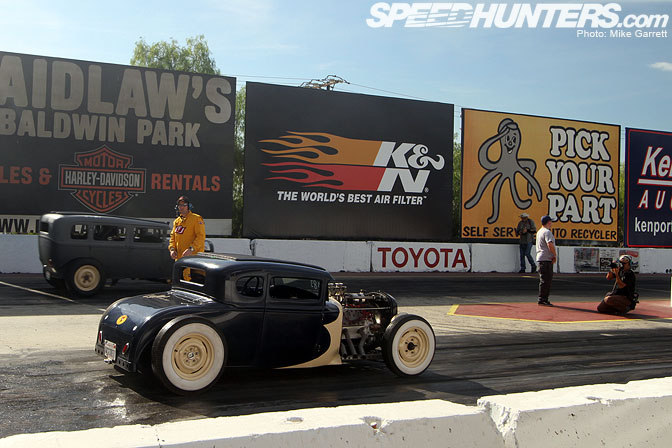 A pair of rods square off for an old-fashioned grudge match on the eigth mile. Who cares how fast they go when they look this cool?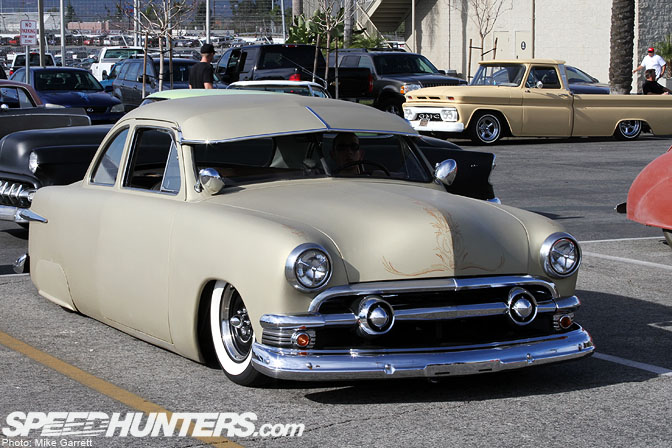 This slammed Ford Shoebox was looking fine in gray satin. When you think of Mooneyes shows, you think of cars like this.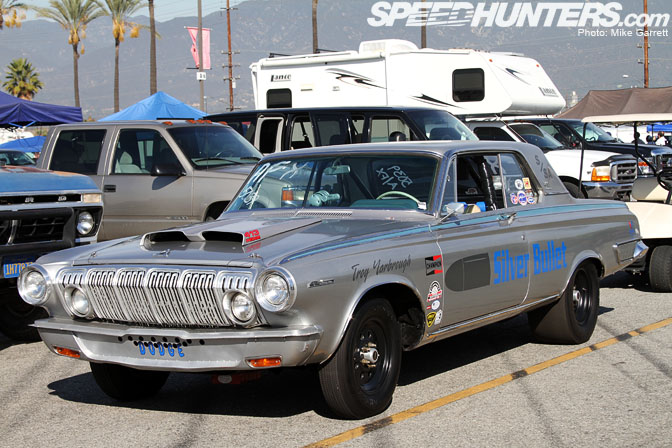 Another one of the pro stock Mopars sitting in the staging lanes. The GTO might have kicked off the muscle car era in 1964. but these special order beasts were around for a few years before that.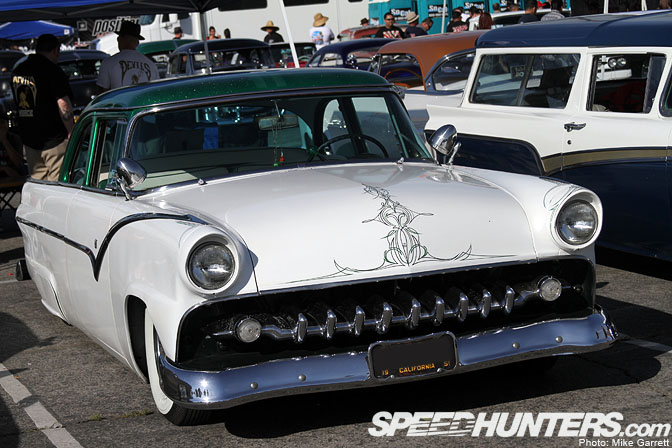 Skirts, metal flake, pinstriping – this Ford has it all.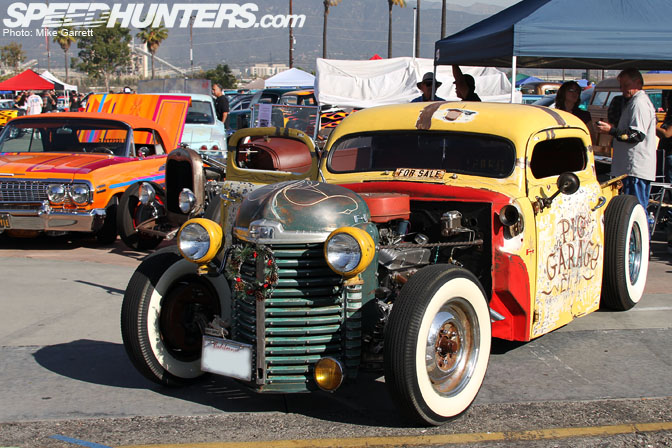 Anyone care to count how many different colors are on this pickup rod?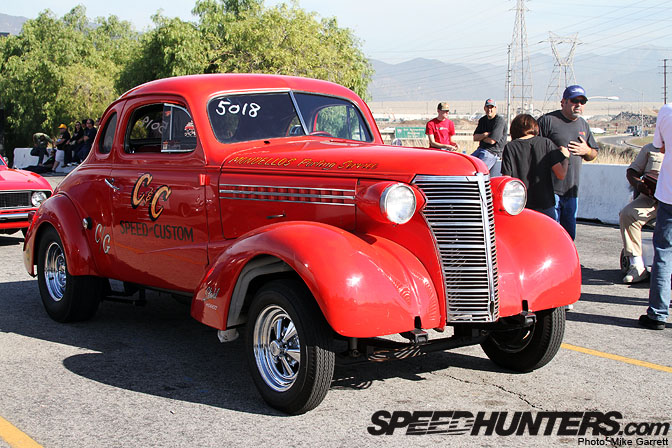 Fast, clean, and cool. Another one of the great gassers of the day.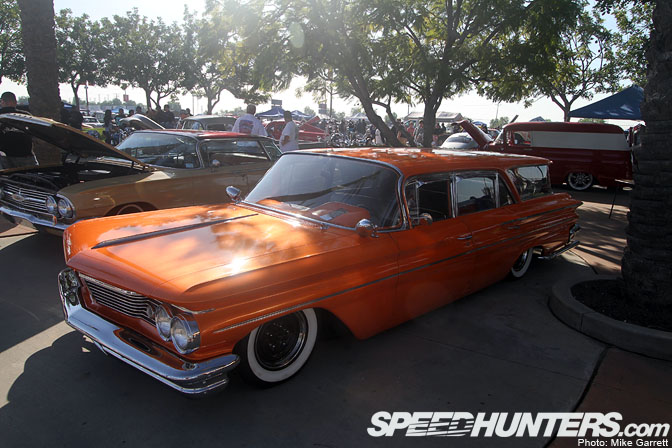 This slammed '60 Pontiac Wagon is one of the cars that I couldn't recall seeing before. I'm a sucker for both Pontiacs and station wagons. Awesome.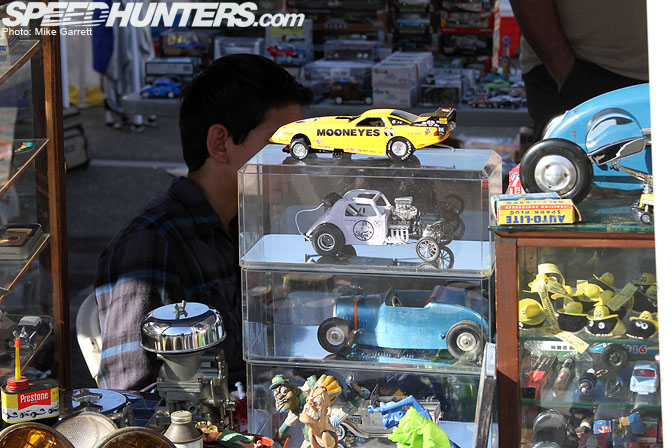 Can't forget about this month's theme! This stuff was for sale in the vendor area.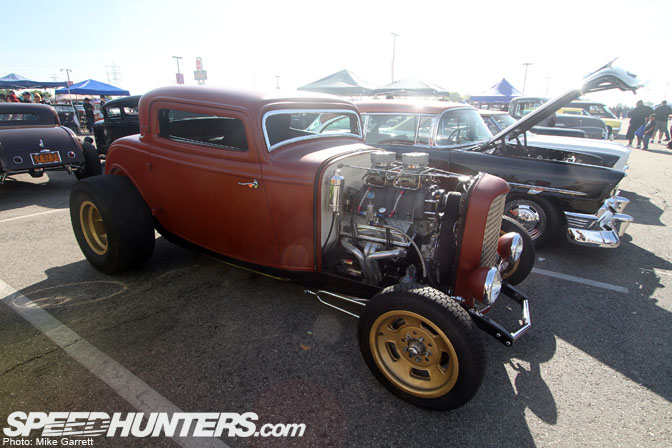 I was really digging this blown coupe. It's gotta be the gold wheels that sell it.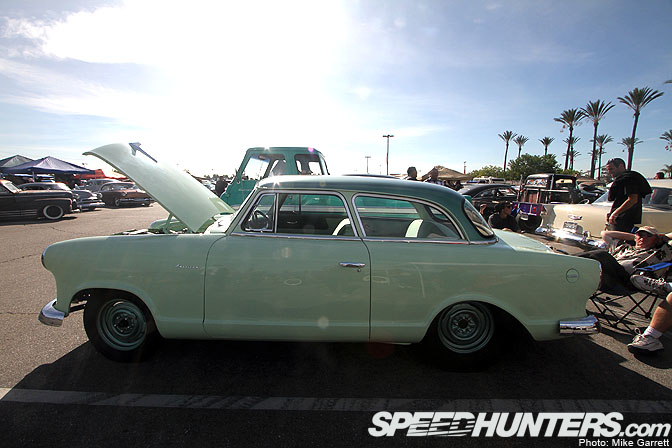 This Rambler looks pretty basic from the outside.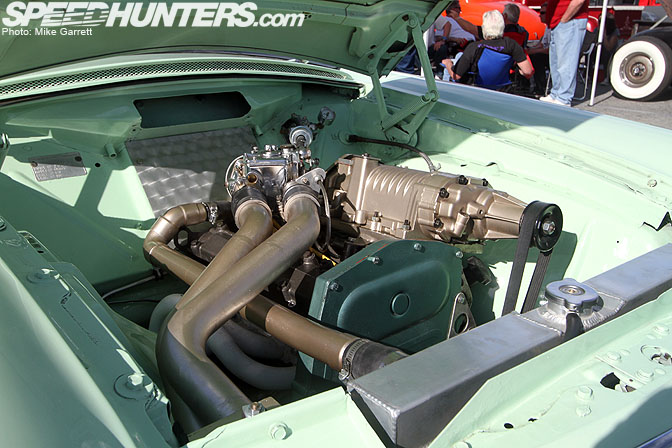 But check out the engine bay. That's a supercharged GM "Quad 4" DOHC four cylinder in there.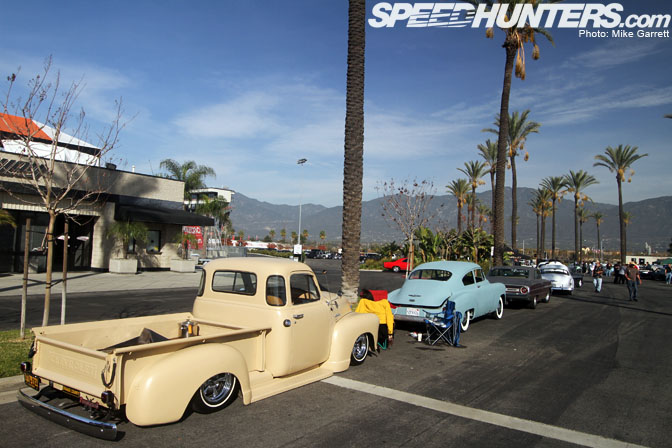 How can you not love Southern California after seeing this picture?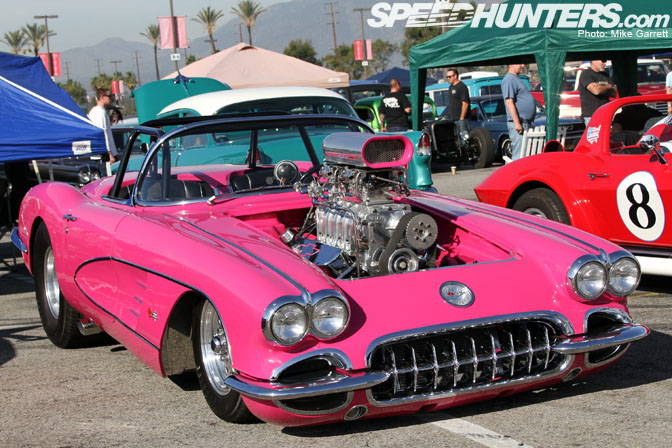 Don't you expect some 1980's babe wearing sunglasses to be standing next to this street freak 'Vette. I sure do.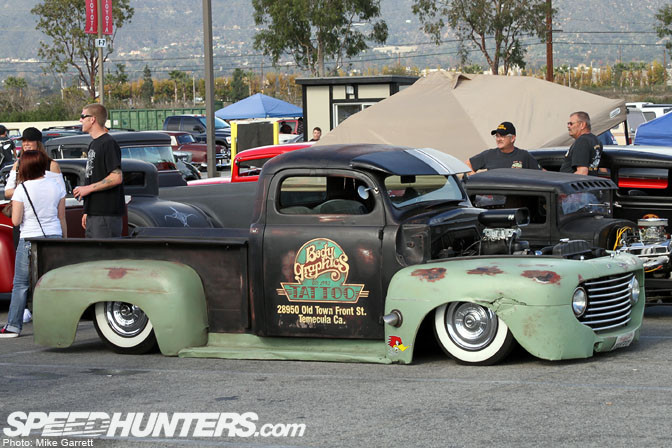 Why advertise your buisness with some generic vinyl graphics on a car, when you can do this?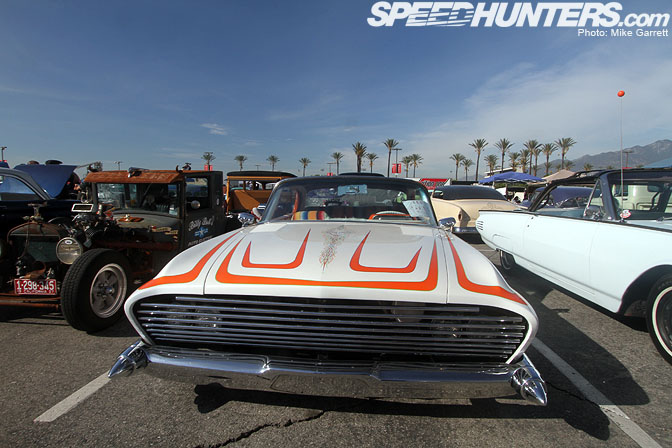 Mopar custom style?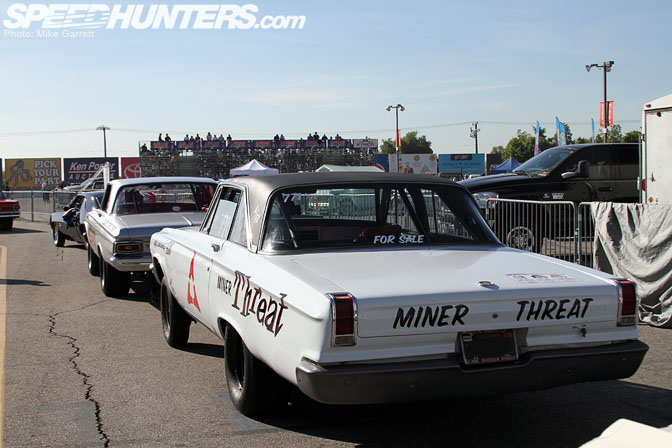 Or Mopar drag style? Can't go wrong with either.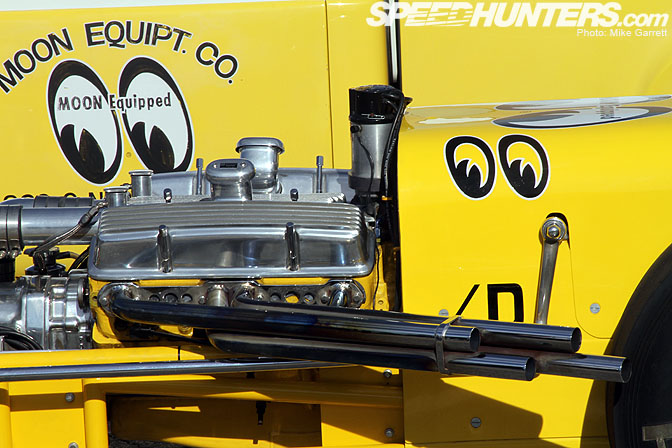 That will wrap up my look at the 2010 Mooneyes X-Mas Show. Props as usual to Mooneyes USA for throwing the best Christmas gathering around.
See you next year!
-Mike Garrett